Reading Time:
2
minutes
Thank you for your tremendous support for the Hong Kong Young Writers' Award.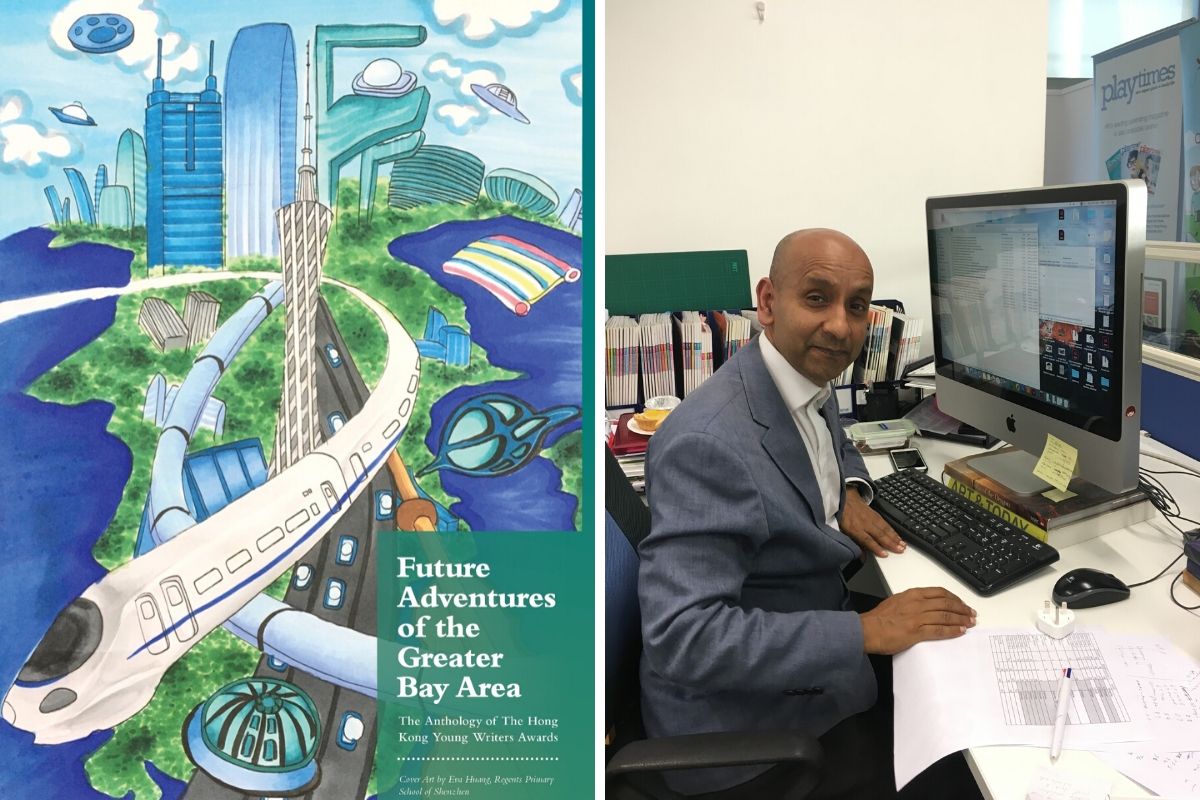 We've always said that the quality of the work that this award inspires has been extraordinary, and this year is a case in point. Some of the literary writing, in particular, would be impressive coming from adults, let alone from young people.
Clearly, we cannot organize our usual large gathering this year, nor do we want to put a strain on the printing and logistics industries.
Yet we do not want the students' work to be wasted, nor do we want their achievements to go unrecognized. So we are writing to tell you what we are doing to resolve this.
The judges have done their work, and their findings will be printed in the online edition of Playtimes magazine, Hong Kong's leading parenting publication.
Certificates for the winners will be sent electronically to the winning schools.
The students' work will be placed in an online anthology at the Hong Kong Young Writers Award website shortly, please check our social media pages for an update.
The students who won titles, been short-listed, or received honorable mentions will be identified as such in the online anthology.
A joint awards ceremony, celebrating this year's winners and next year's, will take place in 2021, so that the winning children will get their moment on the stage and in the spotlight.
Again, thank you so much for your participation and support for this award and please see the list of winners below.
Warmest wishes,
Hong Kong Young Writers Awards 2020 Team
| Award Name | Name | School Name | Category |
| --- | --- | --- | --- |
| Max and Mei | Derek Fung | Kingston International School | Fiction: Group 1 |
| P3 | Hanyi Zhou | Chinese International School | Fiction: Group 2 |
| Mandarin Matrix | Milly Golovsky | Carmel School – Elsa High School | Fiction: Group 3 |
| P3 | Vania Chow | Sha Tin College | Fiction: Group 4 |
| P3 | Renee Chou | Canadian International School of Hong Kong | Fiction: Group 5 |
| Playtimes | Jessica Lowther | Korean International Springboard | Fiction: Group 6 |
| Playtimes | Arthur Mak | Korean International Springboard | Fiction: Group 7 |
| Hong Kong Maritime Muesum | Curran Su | Regents Primary School of Shenzhen | Non-fiction: Group 1 |
| Print Plus | Ching Ho Jadon Lee | Ying Wa Primary School | Non-fiction: Group 2 |
| Print Plus | Yuet Hei Forrest Lo | GT (Ellen Yeung) College | Non-fiction: Group 3 |
| Delaney's | Justin Kudret Cheng | Diocesan Boys' School | Non-fiction: Group 4 |
| El Charro | Sasha Bajaj | St Margaret's Co-Educational English Secondary and Primary School | Non-fiction: Group 5 |
| Playtimes | Maxx Pek | King George V (DLA) | Non-fiction: Group 6 |
| Playtimes | Jonathan Kwok | King George V (DLA) | Non-fiction: Group 7 |
| Bookazine | Stella Marcheline Susanto | Shanghai Singapore International School | Poetry: Group 1 |
| Bookazine | Yan Kiu Ho | ELCHK Lutheran Academy | Poetry: Group 2 |
| P3 | Alicia Yau | Harrow International School Hong Kong | Poetry: Group 3 |
| Mandarin Matrix | Ady Lam | Island School | Poetry: Group 4 |
| Cyberport | Lok Yin Choi | St. Paul's Convent School | Poetry: Group 5 |
| Playtimes | Damien Chor | Korean International Springboard | Poetry: Group 6 |
| Playtimes | Adrian Lin | Korean International Springboard | Poetry: Group 7 |
| Faber-Castell | Eva Huang | Regents Primary School of Shenzhen | Cover Art |
| HKYWA Young Writer 2020 | Hanyi Zhou | Chinese International School | HKYWA Young Writer 2020 |