Reading Time: 5 minutesHot Off the Press! Featuring special spooky activities, charitable events that are fun for the whole family and a selection of school open days.
A Class Act
Speech and language therapy
Bebegarten introduces Bebeplus programmes, offering a holistic approach to learning in an authentic environment. May Henderson, a UK trained Speech and Language Therapist, has joined the Bebegarten team as Learning Support Coordinator and provides a full Speech and Language Therapy service, including assessments, individual therapy and tailored programmes. A full assessment will look at all of your child's communication skills, including speech sound development, using spoken language, understanding instructions and social communication. To book an initial assessment, therapy session or consultation email
may.henderson@bebegarten.com or call at 3487 2255.
New classes
UNO KIDZ is offering a range of new classes in October, including Saturdays. Alongside its established three-months to two-years 'Sensory Playgroups', which facilitate learning and discovery through play, the two to three-year-olds  program gives pre-nursery children the social, emotional and independence skills to prepare for the challenges of kindergarten life. For the three to six-year-olds, they can benefit from 'English Support' delivered through a range of activities such as phonics, science, technology and math. Contact unokidz@catiline.edu.hk or call 2715 8788 for more details and sign up for a free trial class.
New school on the block
Newly opened The British Council International Pre-School is accepting applications for nursery (K1) to upper kindergarten (K3) for the 2017-2018 academic year. The school follows the UK-based International Primary Curriculum (IPC) led by highly qualified teachers who have extensive Early Years education experience. The school's unique curriculum, delivered through a full immersion bilingual programme, allows children to develop their language ability naturally through teaching English and Chinese with integrated Mandarin time. Student to teacher ratio is an impressive 1:14. An open day is being held at the Admiralty campus on 5th November. Website: www.britishcouncil.hk/en/preschool.
Open days at Woodland Pre-Schools
Woodland Pre-Schools are holding open days at a number of its locations in October and November. The open days offer the perfect opportunity for prospective parents to look around the campuses and meet the talented staff. Website: www.woodlandschools.com.
The Peak, 22nd October 10am-1pm
Pokfulam, 22nd October 9am-12pm
Harbourside (Aberdeen), 29th October 12pm-4pm
Sai Kung, 29th October 9am-1pm
Mid-Levels, 12th November 9am-1pm
Happy Valley, 26th November 9.30am-12.30pm
Repulse Bay, 27th November 1pm-5pm
Spooky Specials
Trick or Treat
Deliciously scary cupcakes are available from Sweet Secrets this month and, even better, Playtimes readers can get an early bird discount up until 20th October. The Halloween range features Itsy Bitsy Spider Cookies, a variety of cupcakes (we love Frankie!) and larger themed cakes. The tasty treats are also available free of refined sugar, gluten, egg, nuts and soy – and they still taste delicious. Website: www.SweetSecrets.com.hk.
Take your little monster to lunch
Enjoy a spot of lunch while your little ones enjoy some spooky fun! On 30th October, Belgian beerhouse Frites is going all out with a special Halloween magic show at each of its locations. Kids are encouraged to dress scarily or as their favourite character, with a $500 Frites voucher up for grabs for the best dressed. Website: www.frites.hk.
Halloween Spooktacular by Canadian Club
There will be some spooktacular goings on at Hamilton Hill International Kindergarten 12pm to 4pm on 29th October. Fun and games will include spooky story
time, scary sensory box and face painting. Tickets are $400 for members and $500 for non-members via their website at www.ticketflap.com/halloweenspook.
Dress to Impress
Turn up the style stakes this Halloween with a luxury dress from Chinadoll Kids. The company offers dresses that are a stylish blend of modern and traditional qipaos. Each of the chic dresses is unique, with hand sewn beading and detailing. Dresses can be custom made for special occasions, such as Halloween. Have you ever seen a more stylish Halloween costume? To find out more follow Chinadoll Kids Fashion on Facebook and Instagram.
It's Give and Take
Poster child
We love this giant colouring-in poster from Little Malabar. It's so versatile! Give it as a gift, use it as a colouring activity at a party, have friends colour it in as a going away gift and frame it when you leave, or colour it in and send to treasured family members for their 'brag wall'. It has endless possibilities.
Available from Tiny Footprints $200
Up for grabs
Five lucky Playtimes readers will each win one of these stylish City Pack bags by Kipling. The bag, valued at $1290, comes with its very own miniature pet monkey attachment. Visit www.playtimes.com.hk/giveaways
Swan off with these goodies
Lifestyle store Apartment 49 has been literally 'popping up' all over Hong Kong of late and has now launched a new website www.apartment49.com. To celebrate we have some stylish goodies on offer. Visit www.playtimes.com.hk/giveaways
1st prize
Inflatable Swan and Oversize Project Ten Bag in Coral (Value $900)
2nd prize
Oversize Project Ten Bag in Navy Polka and Round Towel in Palm Leaf (Value $650)
Nail It or Fail It
Finding gifts for teenagers is almost impossible. You either nail it, or fail it with this tough crowd. Gift Vouchers from Escapade Sports stores offer a practical solution, allowing teens to choose from a huge variety of products – from sports kit to Go Pro accessories. Voucher values start from $100 and can be purchased from any of the four Escapade Sports stores, or call 2891 1855.
Charity News
Family fun movie day
Get your family down to Cyberport on 1st October for the Christina Noble Children's Foundation Family Movie Day. There will be an open-air movie screening of The Lion King, special performances by Baumhaus, Kids' Gallery and Rumple and Friends and delicious food provided by Shamrock catering. Tickets are available from www.ticketflap.com with family tickets (two adults and two children) costing $500.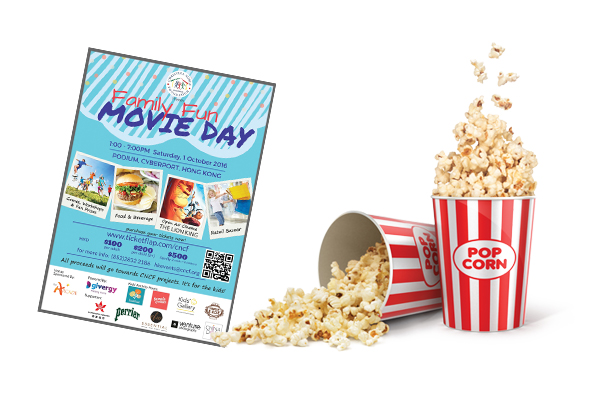 Boxes at the ready
The ninth annual Box of Hope campaign launches on Monday 31st October 2016. The charity has gone from strength to strength and this year aims for 25,000 boxes, a big increase on the 1,200 boxes it collected in 2008 when it first began. Parents are encouraged to include children in the process of selecting and purchasing items. The charity recommends toys, teddies, crayons/pencils, books, stickers, toiletry items, tennis balls. Website at www.boxofhope.org.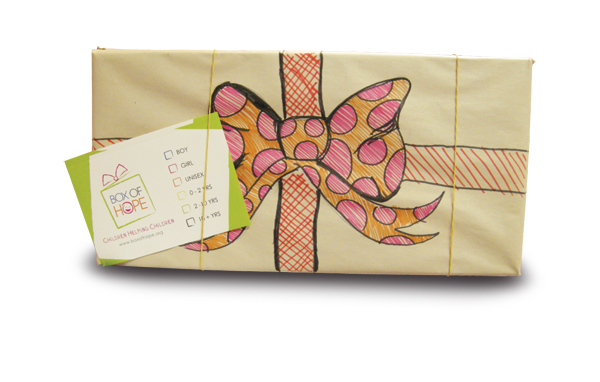 Waggy Walk
Kirsten's Zoo, a charity that helps abandoned and neglected animals in Hong Kong, has arranged a sponsored 'Howl'O'Ween' walk on 30th October at Aberdeen Country Park. The Waggy Walk is a gentle 4km family walk for all fitness levels, while Tails on Trails is an 8km trail run, mainly on the flat so also suitable for most levels. Participants are encouraged to don their best fancy dress costume, grab their pooch and the kids and get walking.
To sign up, visit www.wnp.com.hk.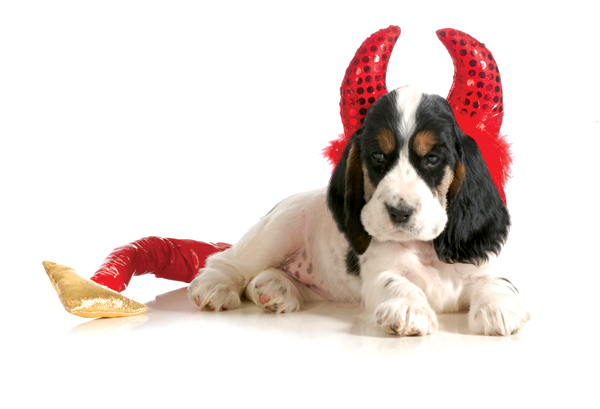 Think Pink
October is breast cancer awareness month. In addition to the walk featured in our What's On page, there are a number of events planned around Hong Kong. Visit www.playtimes.com.hk/events/
Sai Kung Pink Ladies are hosting a 50 Shades of Pink ladies long lunch at Cielo Italian Restaurant, Crown Plaza, Tseung Kwan O on 5th October. Tickets are $500 and include a three-course set menu, a  complimentary glass of wine and bubbly and a presentation on personal styling by Eve Roth Lindsay. Email skpinkladies@yahoo.com for tickets.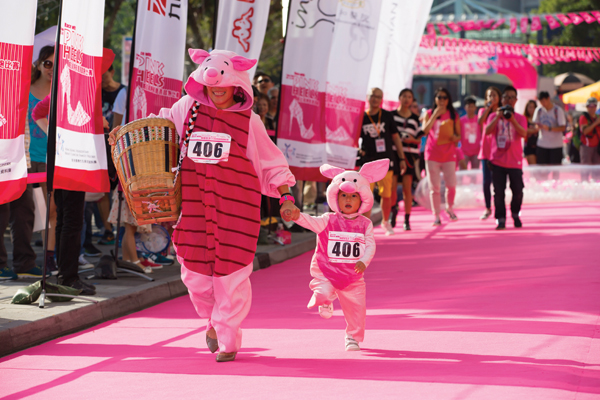 October 21st is dress pink day. Dress in pink to show support for the women and their families affected by breast cancer. Wear the boldest, brightest items you can. Or host a pink party and get everyone you know involved. Don't forget to donate! Visit www.pink.cancer-fund.org to enroll as an individual, group or organisation.
Taking place next month, on November 13th, is the Pink Heels Race organised by Hong Kong Hereditary Breast Cancer Family Registry. Visit www.pinkheels.hk.