Reading Time: 7 minutes
Around Town
Picked by Poppins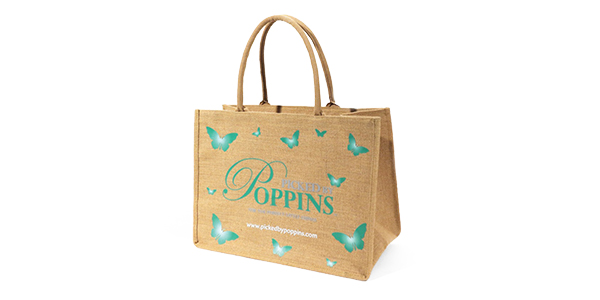 When you've got young children at home, getting to the shops isn't always easy. Finding an online store that offers a good selection of quality products and excellent customer service isn't easy either. Hong Kong based online retailer Picked by Poppins, however, offers both. With a name inspired by the ultimate nanny, Mary Poppins, and her magical bag that can provide the best of everything possibly needed for child care, a visit to the Picked by Poppins website offers mother, baby and child products from all your favourite brands specially selected by owner (and recent mum) Madelaine Lambe. Become a member and your purchases will be rewarded with Poppins Points to be used towards additional purchases. The website also features competitions and exclusive articles, making it a valuable resource. www.pickedbypoppins.com
Gender equity conference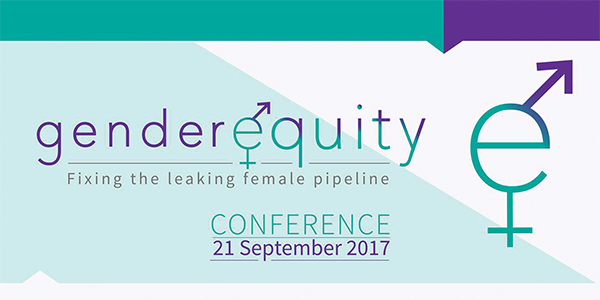 FLEXImums and Back to Work Hong Kong bring their second Gender Equity Conference to Hong Kong on 21 September. The event, which will take place in Taikoo Place, will look at what has and hasn't worked in moving towards gender equity. Headline speakers will discuss "Change, Stereotypes and Fear: challenging the barriers to gender equity," "Future of work perspectives to fixing the leaking female talent pipeline" and "Next steps – how do we take it forward". Tickets are available through Eventbrite. www.eventbrite.com
Dalton School Hong Kong Opens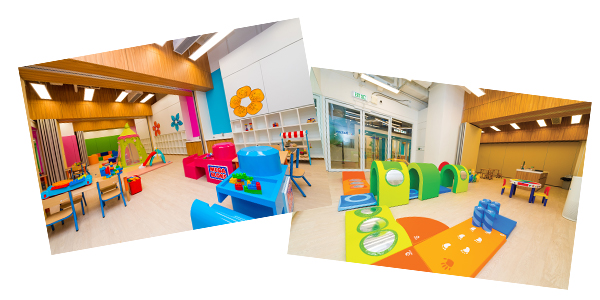 Newly opened Dalton School Hong Kong DSHK is a new non-profit, bilingual primary school teaching in both Mandarin and English. What sets DSHK apart from other schools is its unique child-centered programme based on the world-renowned Dalton plan, along with its partnership with the esteemed Tsinghua University Primary School to provide a strong emphasis of Chinese language, culture and values. DSHK integrates eastern and western educational disciplines, and strives to help students realise their potential based on moral, intellectual, physical, group and aesthetic education. Using a child-centered environment, DSHK emphasises exploration, collaboration and self-learning, encouraging students to develop community networks in harmony and building a noble character. www.dshk.edu.hk
Ocean Park Explorers Club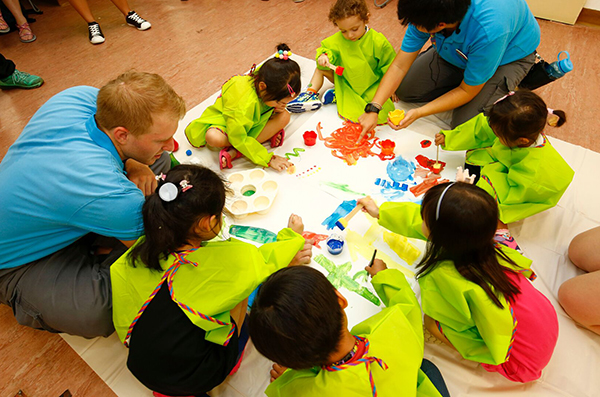 Ocean Park launches its first year-long education programme, Young Explorers Club, next month with a series of specially designed weekly interest class activities for children aged two to six. The programme will allow children to learn through hands-on experiences and play to enhance their self-confidence, sensory development, problem-solving and interpersonal skills. With nature exploration as the core element, the curriculum for creative activities is divided into two streams: Arts & Sensory Play, and Story Telling / Communication & Creative Expression, with the age level divided between two to three-year-olds, three to five-year-olds and five to six-year-olds. Registration is via the website with SmartFun Annual Pass holders enjoying priority booking. www.oceanpark.com 
Don't Miss Out
Melbourne Cup Long Lunch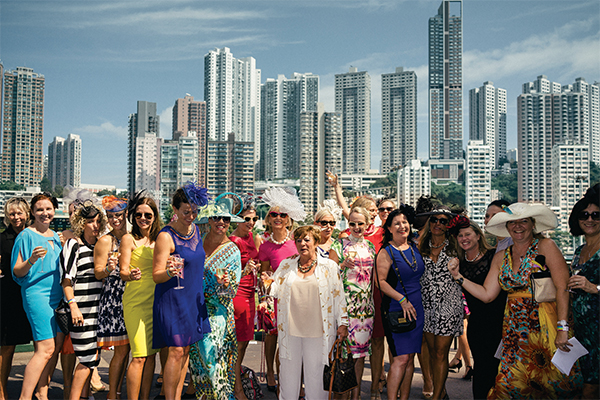 If there's ever a good excuse to get a group of friends together for a long, free-flow lunch it's got to be the Melbourne Cup charity lunch in aid of Angels for Orphans. Taking place 7th November, this year's event is at the Aberdeen Marina Club from 10am to 2pm. There are over $100,000 in prizes – including some for the best dressed, so don't forget to don your glad rags and a hat. Free transport is on hand to take guests to the after party at The Butchers Club for dancing and a cash bar. Tickets sell out fast, so don't horse around! www.farmersmarket.com.hk
Calling all budding actors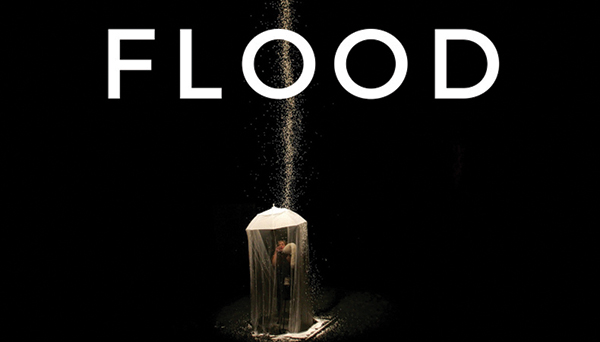 The National Youth Theatre of Great Britain, which has helped launch the careers of actors including Dame Helen Mirren and Daniel Craig, is making its Hong Kong debut in 2018 with Flood – a collaborative production with HKYAF and ArtisTree. Poignant, thoughtful and hauntingly beautiful, Flood sees a cast of 15 to 20 young people aged 14 – 25 create an epic modern-day tale of salvation. The production is on the lookout for young Hong Kong talent for rehearsals and performances. Auditions take place 23rd September, with callbacks on 24th September. For further information email anca@hkyaf.com www.hkyaf.com/flood
Mandarin for Munchkins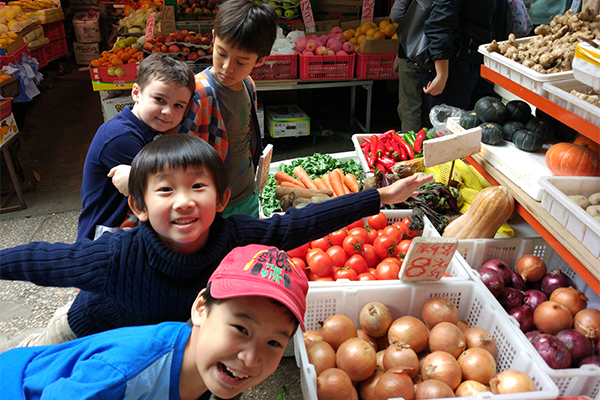 Mandarin for Munchkins has been a pioneer in teaching Mandarin as a second language since 2002. Their Mandarin Focus class, for groups of three children age five to seven, is designed to meet the individual needs and learning habits of each child. The programme is available in Central and Discovery Bay. There is also a Mandarin Focus Plus for children age eight and over. www.mandarinformunchkins.com
Count on Hong Kong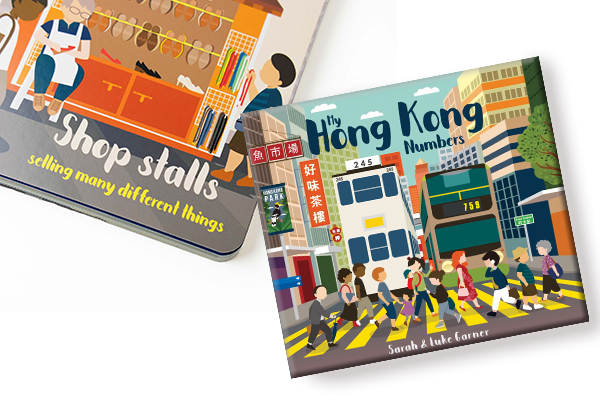 The recently released My Hong Kong Numbers is a beautifully illustrated board book that takes children on a journey through memorable Hong Kong landscapes, while counting from 1 to 10 in both English and Mandarin. The book, which follows on from the success of My Hong Kong Alphabet, makes a great gift or keepsake and is best suited for children up to three years. The book is available through Bookazine or from www.retykle.com 
Food Glorious Food
Tea for two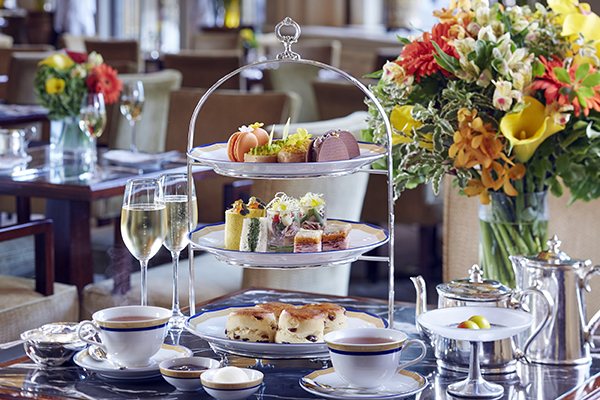 Already renowned for its afternoon tea, The Peninsula, Hong Kong is adding an extra sparkle with its exclusive Van Cleef & Arpels Afternoon Tea this month. The nature-inspired afternoon tea, which runs until 30th September, will feature cascading tiers of handcrafted, seasonal delights inspired by the prestigious high jewellery brand's most iconic pieces. The tea set costs $388 for one person or $688 for two and includes a fabulous notebook to take home.
Secret supper club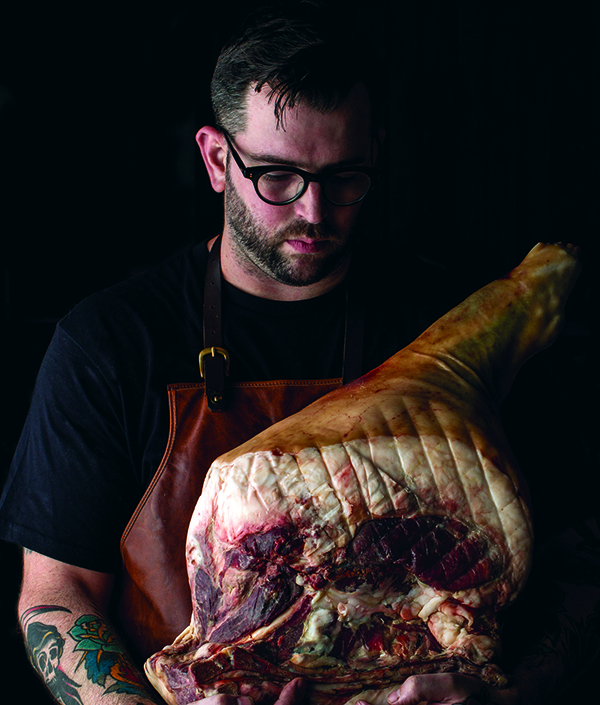 The Pass is a late night supper club designed for foodies. "Highlighting the talents of the chefs who helm some of Hong Kong's most iconic kitchens (such as Nate Green of Rhoda on 23rd September), the objective is simple – to showcase skills, dishes and combinations previously unseen at an undisclosed location". www.ticketflap.com/thepass
Supermarket sweep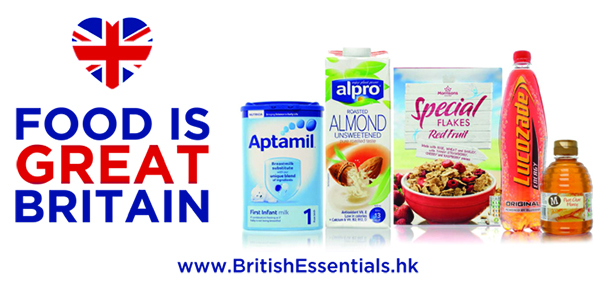 Did you find yourself standing in a supermarket in the UK over summer thinking "If only they sold X, Y, Z in Hong Kong" or "why does this cost so much in Hong Kong"? A visit to the British Essentials website may help alleviate some of those feelings. The online store sells a wide variety of imported products by British supermarket chain Morrison's. Delivery is free for orders over $500 and orders placed by 12pm are delivered the next day so get shopping! www.britishessentials.hk
To the moon & back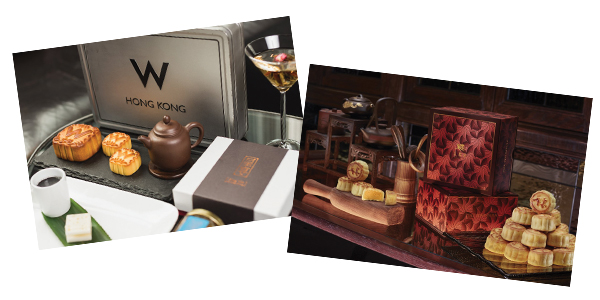 With Mid-Autumn festival just around the corner, mooncake time is here again. If you want to snag the tastiest ones in town get ordering. The best ones sell out fast! Or how about pre-ordering through Deliveroo and having them delivered to your doorstep? Some of Deliveroo's partnering restaurants include Duddell's, Godiva, Mrs. Fields, XTC, Heichinrou, Regal Kowloon, Regal Hong Kong, Sportful Garden, Green Common, Kee Wah, CitySuper, Pokka Group and Sun Sun Restaurant.
This little piggy… GIVEAWAY*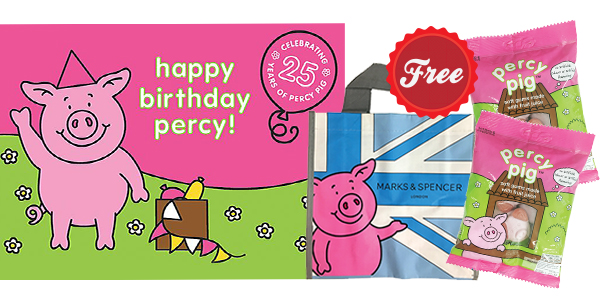 Shoppers at Marks & Spencer will no doubt be familiar with Percy Pig, but did you know he turns 25 this year? To celebrate the anniversary of the yummy sweets, we have eight gift sets to give away. Just don't be a piggy and eat all the sweets in one go!
www.playtimes.com.hk/giveaway/
Get Active
Stick Start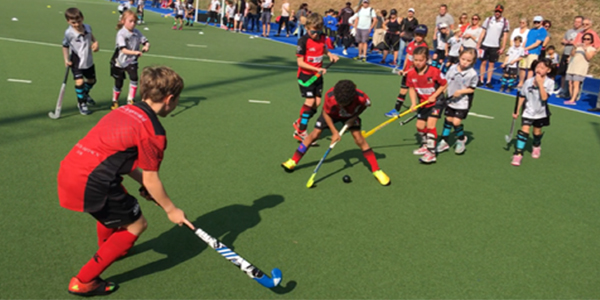 The Valley Hockey Mini Academy kicks off on 16 September with a new start time of 9:30am. Providing coaching for children age four upwards, kids will have the chance to learn and improve their hockey skills while having fun. The club also welcomes a new head coach, Fabian Gregory, formerly of the South African national team. An FIH Elite level qualified coach, he has managed the entire national platform in his home country. His modern outlook and background in education will help him nurture the abilities of players of all ages in an enjoyable environment. Contact hockey@valleyrfc.com
www.valleyrfc.com
Spartan challenge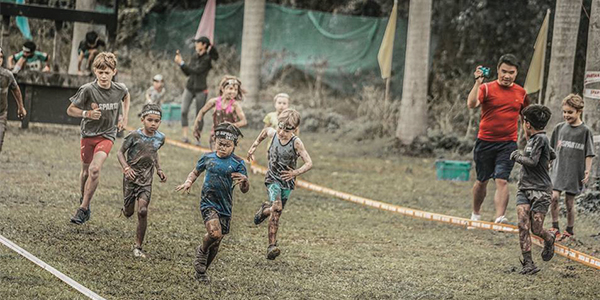 There's nothing like a challenge to make you feel alive, and Spartan will certainly do just that. With the next Spartan races on 4th November, you best get training! For adults there's the 5km Sprint featuring around 20 obstacles; the 13km Super with over 25 obstacles; or for a real challenge, the 20km Beast is made up of over 30 obstacles. The event in April proved a big hit with kids, and the November races promise to be no different. There are courses for four age groups: the 0.5km race for children age four years, the 0.5-1km for five to seven year olds, the 1km for eight to ten year olds and the 2km for older children of 11-13 years.
www.spartanrace.hk
Whizpa!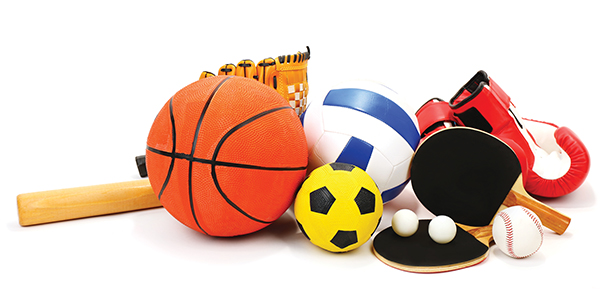 From surfing to rock-climbing, creative writing to coding – there is no shortage of things for kids to do in Hong Kong. However, parents are often unsure where to turn. Recently launched, whizpa.com lets parents easily search for providers covering more than 400 different topics. Through Whizpa's platform, parents can find learning centres, schools, education consultants, retailers, entertainment venues, holiday camps, recreation clubs, charities and healthcare providers – all catering to kids across different age groups, and across all districts of Hong Kong. Reviews on
whizpa.com given by those who have had direct experience with listed providers will help parents make more informed decisions about what's best for their children.  https://whizpa.com
Barbie Run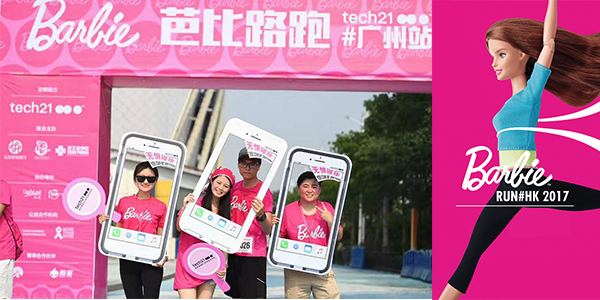 Hot on the heels of successful events in Taipei, Thailand and Kaohsiung, Barbie Run comes to Central Harbourfront, Hong Kong on 24 September. Raising funds towards Hong Kong Hereditary Breast Cancer Family Registry, the event includes 1.5k or 3k races for individuals, friends, families and companies or, for those who fancy themselves as a Barbie or Ken, there is a 'cosplay' category with prizes for the best costumes. Participants will receive a limited edition t-shirt, cap, bag, towel and Barbie Run medal. More than just a running event, there will also be elements of beauty and health, too. Sign up before 4 September. www.ibansport.com
Education Matters
Applications are open for ESF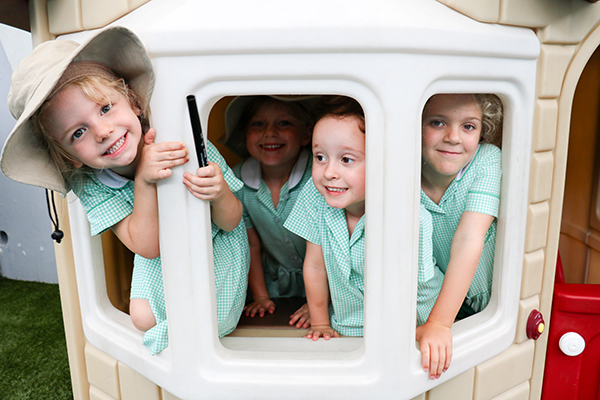 If you have a child born in 2015 and would like them to attend K1 in an English Schools Foundation (ESF) kindergarten next year, applications are open until 30th September 2017 through the online admissions system www.esf.edu.hk/application-form.
Applications are also open from 4th September for years 1 and 7 via a 'one form' application system for ESF primary and secondary schools, including Discovery College and Renaissance College. Parents can submit one online application per child with their selected preference of schools (selection should be made according to residential zoning). 
The annual tuition fees for ESF schools for 2017-18 are HK$106,500 for Years 1 to 2, HK$89,200 for Years 3 to 6, HK$122,900 for Years 7 to 11 and HK$129,100 for Years 12 and 13. www.esf.edu.hk
Hong Kong International Schools Festival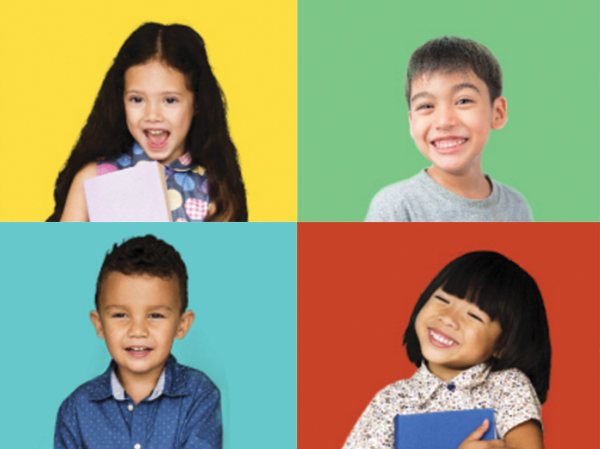 Head to the International Schools Festival at the JW Marriott Hotel on 16th September for the answers to all your questions about International school options in Hong Kong. Speakers include representatives of ESF schools, French International School, Harrow International School, German Swiss International School, Hong Kong International School, Malvern College and Mills International Preschool. Tickets cost $40 per person. www.internationalschoolsfestival.com
Stamford American School Opening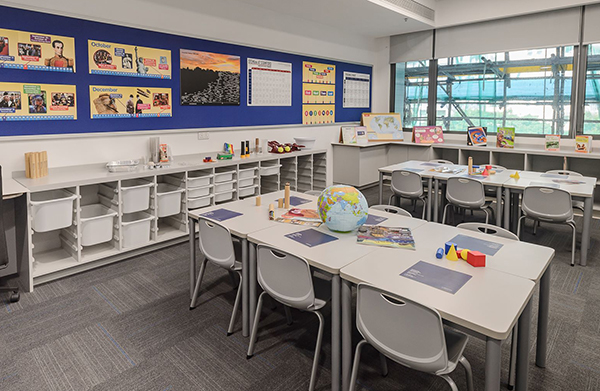 The Stamford American School, Hong Kong opens its doors to its first students this month at its Ho Man Tin campus. The schools will offer a rigorous standards-based education for children aged five to 18 years old. If you're interested to find out more about the school, sign up for one of the information sessions held at the admissions office at Two Exchange Square, Central.
Information Sessions:
13th September 12pm-2pm
14th September 12pm – 2pm
14th September 6pm – 8pm
Communication skills development for late talkers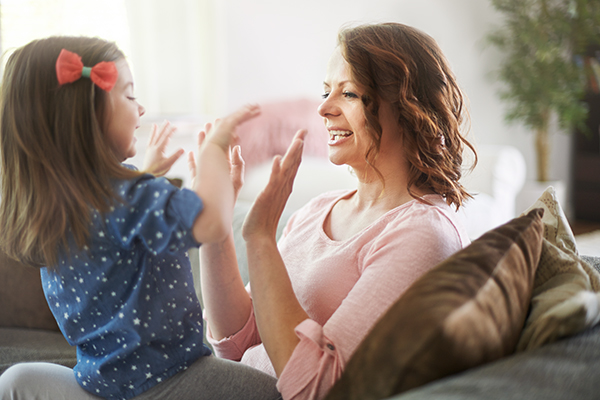 Bebegarten recently launched a Late Talkers Class that's ideal for children age two to three years with developing language. Working with their UK trained Speech and Language Therapist, children, parents and caregivers will have the opportunity to develop crucial language and social skills. The children may not be talking yet, or may be just beginning to say some words. Games and activities in an authentic play setting will be designed to increase the number of words the child understands and uses. It is a fun and active accompanied class which includes adult directed aspects as well as child led activities. Email may.henderson@bebegarten.com.