Reading Time: 6 minutesSizzling hot summer activities, getaways, coming school year tips and more in July's Hot off the Press!
Summer staycation
The Hyatt Regency Hong Kong, Sha Tin is offering a some home-grown R&R with their Family Summer Getaway Package. You can unwind in a spacious room with Tolo Harbour or mountain views, and your little one can enjoy a complimentary kids' activity, such as Little Chef or Little Eco-gardener. Parents can pamper themselves with treatments using ELEMIS products at exclusive prices, and also included is a sumptuous breakfast buffet and the use of two bicycles for two hours. Available during Friday, Saturday and Sunday from 10 June to 10 July and all days between 11 July and 31 August 2016. See http://bit.ly/1VWdgDW for details.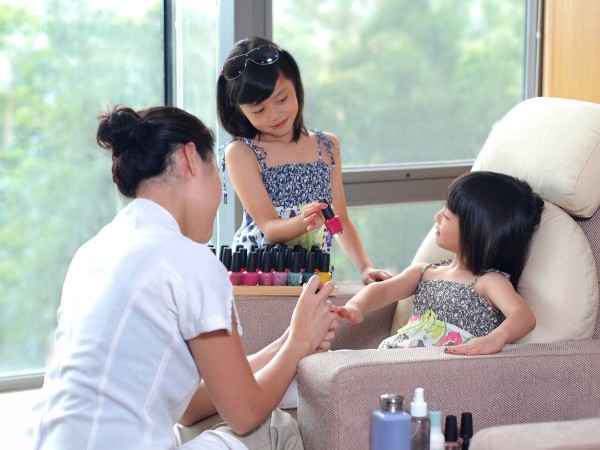 Digitally fit
Want your child to have an exciting and constructive summer that allows them to have fun and stay healthy? You and your children are welcome to come and be a part of the Summer Digital Sports Fiesta at The Arcade, 100 Cyberport Road. From 13-14 August and 20-21 August, the Fiesta opens the gateway to sports with digital elements. The programme, "VR Baskethead" will test children's speed and physical prowess with virtual reality. You can also team up with your children for an "Air Power Soccer Match" to win exciting prizes. There are many other family-fun activities for you and your children to enjoy. To find out more, visit www.cyberport.hk/en/arcade or www.facebook.com/arcade.cyberport/.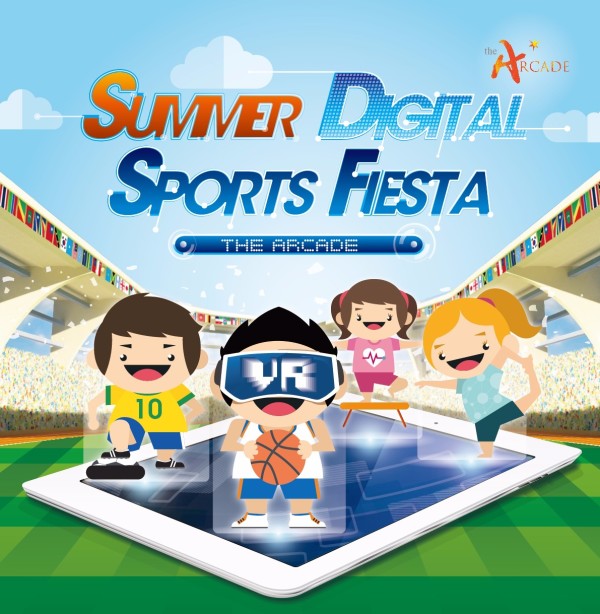 Raise the roof!
Lee Gardens has created a novel and environmentally responsible concept for children – the Green Birthday Party at Lee Gardens, Causeway Bay. Children aged from three to eight years old can enjoy an innovative urban rooftop party, where the birthday star and his/her friends can muck in to try rooftop urban farming and participate in an upcycling workshop that transforms old t-shirts into special tote bags. They might also participate in Lego creative workshops to create their own small urban farms. They can be entertained by an interactive green magic show, and then enjoy a delectable finale at Shelter Italian Bar & Restaurant, Hysan Place's Urban Window eatery. To stage your child's Green Birthday Party, visit www.leegardens.com.hk/greenbday or call 2505 4005.
Kindergarten coming!
Fairchild Junior Academy (FJA) based in the Park Commercial Centre, Tin Hau, continues to grow and develop. Opened in February this year, FJA offers inquiry-based programmes with a focus on play, for children aged from six months to four years. Holiday camps, afterschool programmes and regular parent/caregiver workshops provide additional experiences and help to build the community. Fairchild Kindergarten, located in Sai Ying Pun, is currently in development and will offer classes for children aged from two to six years old. The proposed start date is September 2016, pending kindergarten licence approval from the Education Bureau. Visit www.fairchild.academy to explore the school's philosophy, programmes, schedules, fees and lots more!
Parenting and education workshops
The English Schools Foundation (ESF) Language & Learning Centre runs workshops for parents on a variety of parenting and education related topics. For details of upcoming parent workshops, including bilingual development and kindergarten preparation, please see the ESF Language & Learning website: www.esf.org.hk/language-programme/ESF-Language-and-Learning-Centre/Parent-Workshops.html. For more information, visit the website at www.esflearningcentre.org.hk, call 2838 2276 or email info@esflearningcentre.org.hk.
The Dad effect
Students from the University of Edinburgh are currently conducting research about how fathers' characteristics affect their parenting. This research is being carried out across several countries and hopes to help better understand how fathers could be helped in their parenting tasks and work-life balance. If you are a father of a child aged 0-18 years old and currently residing in Hong Kong, the researchers would like to hear about your experience. The questionnaire is available online in both Chinese and English versions. If you are interested, please visit https://edinburgh.onlinesurveys.ac.uk/hongkong.
Kids' Lab
Looking for a fun, educational and free activity for your kids this summer? BASF, the world's leading chemical company, is offering BASF Kids' Lab, an interactive, fun and free educational programme for kids aged from six to 12 years to discover the world of chemistry through simple and safe experiments. The Kids' Lab event will be held at The Chinese University of Hong Kong in August. For more information, visit www.basf.com/hk/kids-lab. On the website, you can also explore the following activities: The Virtual Kids' Lab guides children through exciting experiments; the Drawing Competition encourages them to express how they experience chemistry in daily life; and the Experiment Challenge invites teenagers to create their own experiment.
Beat the bites
Mosquito bites are a problem here in Hong Kong and in many places around the world, carrying a risk of serious infections, and so it is highly recommended to take anti-mosquito precautions daily. Moustidose has been proven effective for 12 hours and is able to protect against bites capable of spreading diseases such as Zika virus, dengue fever and Japanese encephalitis. Its main ingredient, icaridin, is recommended by the World Health Organization and US Centers for Disease Control and Prevention. Icaridin is hypoallergenic and almost odourless. It is suitable for children over six months old. The Moustidose series also comes with DEET and Soothing Cream. For more information, call 3665 2000,
or visit the website: www.unamcorp.com.hk.
Water safety
Equipping children with the necessary lifesaving skills and confidence to survive in the water is the core mission at Infant Aquatics HK. Instructors are US-certified infant survival swim specialists, and each child will experience a customised one-on-one programme at a proper pace, integrating work, play and safety. Comprehensive programmes are suitable for babies as young as three months old. Children can learn lifesaving swim skills in just weeks – the sooner, the safer! For more information, click on: www.swimfloatswim.hk.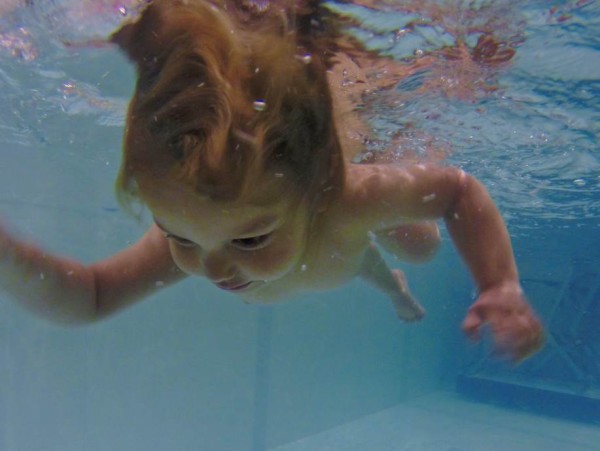 Which hospital?
The Zubin Foundation (TZF) has launched HospitalAdvisor.org.hk, the first Chinese and English language website to provide information to consumers on the quality of care in Hong Kong's hospitals. The website covers all of Hong Kong's 41 public and 11 private hospitals. The aim of the platform is to empower patients to make more considered decisions about which hospital is right for them and to celebrate those hospitals that are serious about patient-centered care. The initiative was started by Shalini Mahtani, who lost her son Zubin in 2009, and was motivated to make something good come from Zubin's death.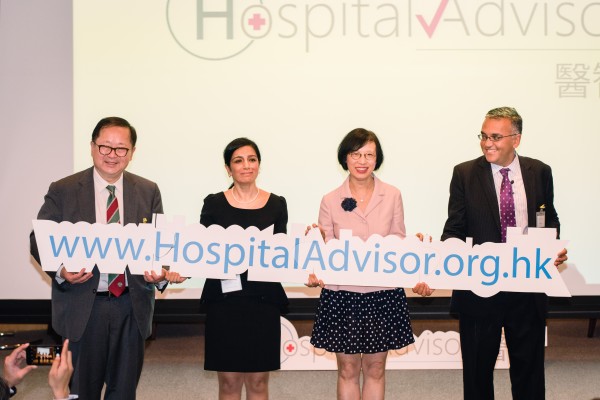 Massage and movement
The benefits of massage are endless. Give your precious one a healthy treat and sign up for a six-week baby massage course, starting in August. There is also a toddler dance course for little energetic dancers to get their groove on! Classes are being offered at the following campuses: The Woodland Montessori Academy (Mid-Levels) – every Wednesday 2-3pm, starting on 17 August for six weeks (call 2549 1211 for more information); The Woodland Montessori Pre-School (Repulse Bay) – every Friday 2-3pm, starting on 19 August, for six weeks (call 2803 1885 for more information). The six-week course costs $1,700. For further details, visit www.woodlandschools.com.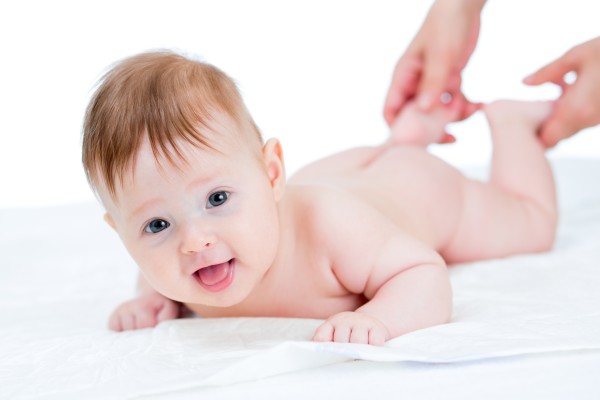 Win! Skip Hop Forget Me Not on-the-go set
With this backpack from Forget Me Not, featuring a window, you can easily spot when lunch is missing, so there will be no more forgotten school lunches. The bag fits full-size folders and is BPA-free and phthalate-free. We are giving away 3 Forget Me Not Backpack and Lunch Bag sets, worth $399, Forget Me Not Lunch Kits, worth $135 and Forget Me Not Straw Bottles, worth $59. For your chance to win one, (otherwise available at Bumps to Babes, Toys R Us, Little Whale, Metrobooks, Metropole International Department Store and other leading retailers), simply visit www.playtimes.com.hk/giveaway/skip-hop-set by 30 August.
A cut above
Love Hair is a boutique hair salon on Wellington Street, Central, with creativity and innovation in the industry leading their efforts. The salon is an environmentally conscious business, looking to minimise their carbon footprint in any way possible. Love Hair will be recycling, using locally filtered water and serving clients with safer, more natural products. With eco flooring and reclaimed wood shelving and screens, stepping into the salon takes you to a peaceful, relaxing environment. Love Hair's team comprises stylists from England, New Zealand, Australia and Hong Kong – they are a passionate group with decades of combined experience, servicing high-end clients all over the world. To learn more, visit http://lovehairhk.com/.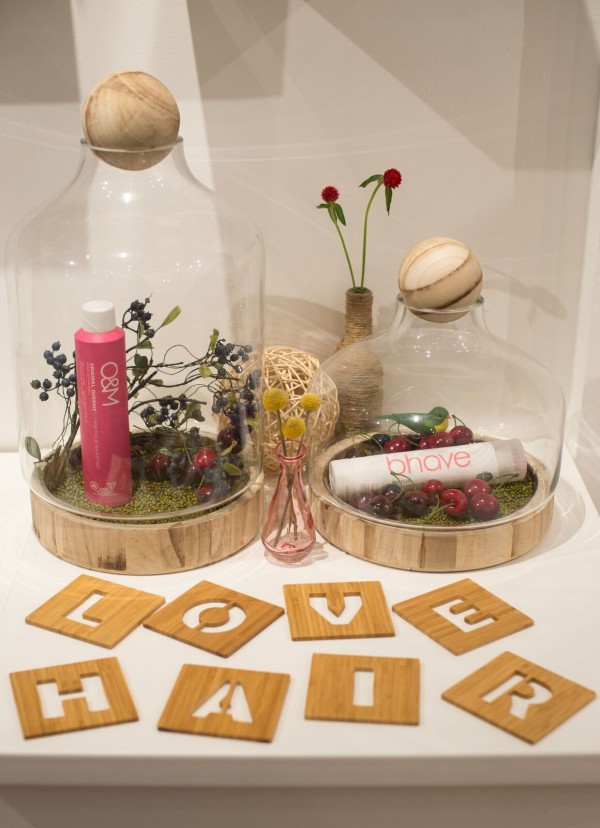 Special delivery
Grocery delivery service honestbee has joined forces with Baby Central to deliver even more convenience to consumers in Hong Kong. The concierge delivery service partners with retailers, including Great Food Hall, Gateway, Fusion by Park n Shop, as well as butchers and wine shops. Baby Central offers a wide range of mother and baby products, including food, nappies, bath products, toys, nursery equipment, baby-carrier equipment, clothes, swimwear, and products for mothers from international brands. honestbee's concierge shoppers are trained to thoughtfully hand-pick each item from customers' online carts and deliver it to their doorsteps within the next hour. honestbee delivers across the whole of Hong Kong island. For more information, visit www.honestbee.hk.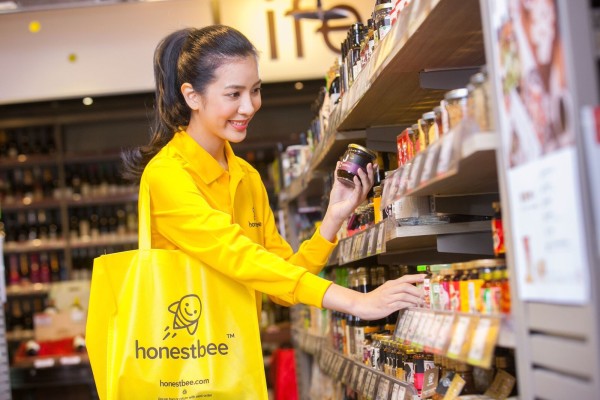 Capture the moment
Shadow Projects preserves your special personal moments in a sculpture through 'life-casting' – you can make casts of baby hands or feet, pregnant tummies, faces, or even a family sculpture. Materials include sterling silver, bronze, plaster, resins and more, and each cast is an absolutely unique hand-made piece. Shadow Projects was founded by two artists, Shadow and Jeremy, who have spent over 40 years working in the creative world, casting being just one of their areas of expertise. For enquiries about the artistic process, ideas, bookings and general information, contact Shadow at shadow@shadow.com.hk, call 9150 4033 or visit the Facebook page, www.facebook.com/shadowprojects.