Reading Time: 4 minutes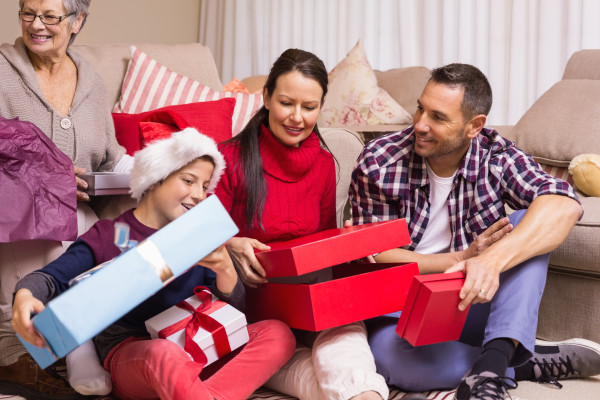 With Christmas around the corner, Santa's not the only one zig-zagging across the skies with sacks full of presents for our children. Grandparents, too, are boarding planes all around the world to enjoy the festive season with their families. Children love Santa, despite the fact that he stops by just once a year, guzzles their cookies and milk, makes zero effort thereafter, and doesn't even bother to Skype on birthdays. Creating and maintaining a loving relationship between children and their grandparents, on the other hand, requires on-going effort all year round.
Find time
Hong Kong warmly welcomes and embraces expat families. Suitcases are barely unpacked before we find ourselves caught up in the city's hustle and bustle. Yet, in between the morning school-run, afternoon playdates and evening cocktails, we find the time to squeeze in a quick call to parents, say hello and promptly hand over our iPhones to our babbling bubbas. As three Hong Kong mothers-of-two attest, we want our children to remain close to their grandparents, despite the geographical distance.
"It is important for children to bond with their grandparents in order to understand their roots and heritage," Charmaine, who was born in England, says.
Barbara, originally from Austria, explains: "I would like my children to know about the struggle that my family had to go through to get to where they are now. Only grandparents can explain to our children that life is not about how well we play tennis, but how hard it is to lay the turf that we are playing on."
Maraia, born and raised in Fiji and then Australia, knows only too well just how important grandparents can be to a child. "I was raised by my grandparents and they were my world. I will never forget just how much love they gave me. When I see my children with their grandparents, I feel overwhelmed and excited for them."
Bridge the gaps
Relationships, especially long-distance ones, require time and effort in order to succeed. Children need to know and, hopefully, like their grandparents before they turn up on our doorsteps, suitcases in hand. Fortunately, technology offers ways to bridge the gap between holidays and make loved ones feel closer. Skype, webcams and photo-sharing sites are all great ways to stay connected with family abroad.
Of course, there's still something to be said for good old-fashioned mail. Every week, Maraia's four-year-old daughter, Chloe, posts her favourite school artwork to her grandparents in Fiji and Australia – a ritual enjoyed by both her and her grandparents. Barbara's children, Timothy and Madelaine, also like to send their artwork to their oma (German for grandmother). "My children then eagerly wait for the postman on a daily basis to see if Oma has sent a letter back. Whilst a friend might not necessarily write back immediately, Oma always does!"
Barbara has covered the walls in her home from top to bottom with photos of her children enjoying holidays with grandparents, digging around in their garden and playing with their pets.
"We also create photo books with personalised stories from our holidays in the children's second homes, Austria and Australia, and use them as bedtime storybooks," she comments. "When my mom walks into our house in Hong Kong, there's an instant connection. With her face all over the house – in those photos on the walls and in the storybooks – she's literally part of the inventory."
Be jolly
You've laid down the groundwork, your children recognise your parents after endless Skype video-calls, and the doorbell rings. Your children take one look at their grandparents and hide behind your legs. Once you've managed to prise them off you, you need to figure out how to ensure everybody has a good time, including you!
"When grandparents come over from England, we encourage them to do things with Kira such as going to the park, the zoo or even for a walk around the shopping mall so she gets used to them and bonds with them," Charmaine comments.
Maraia and Barbara also encourage grandparents to spend time doing activities that the children enjoy. Whilst hands-on mum Maraia enjoys a much-needed break, grandparents enjoy taking Chloe to her after-school activities.
Barbara's mother likes to bond through play. "Mom once brought over a wooden puzzle that only consists of sticks which you need to hook together to construct. She sat down on the floor with the kids and together they created barns for all the pets that Oma has in Austria. These pets have come along to Hong Kong in my children's fantasies. This puzzle now comes out whenever they think of Oma and it's as if she's there with them playing on the floor again," Barbara says.
Do bear in mind that whilst some grandparents love to spend their time off taking our little people out and about and playing with them, others have hopped on a plane in the hope of taking a break from home and enjoying a holiday.
Cora Ha, owner of Family Foundations Ltd., offers theoretical and practical tools for parenting children, with a focus on building healthy relationships, engendering respect, communicating and expressing love. She believes that the most critical aspect of ensuring a good time when grandparents pay a visit is "expectation management" on everyone's part.
"Grandparents may want to sightsee and be a tourist, which may or may not go well with a toddler in tow. They may want to try different cuisine that doesn't include mushy peas, blended carrots and rice. Alternatively, they may just want some peace and quiet at home. Try to establish what kind of holiday the grandparents would like beforehand so that some of these conflicts of interest can be avoided."
There are still ways to ensure children and grandparents bond and enjoy quality time together. Parents simply need to come up with a creative plan of action.
"If Grandpa is great at telling stories, have him do the bedtime reading routine," Cora suggests. "If Grandma is an avid hiker and naturalist, have her take the children on a nature walk in Tai Tam to make plant rubbings and to collect bugs. If they enjoy sightseeing, schedule short jaunts with the children." The kids can take all the photos to keep it interesting if they've already visited the sights themselves.
She continues, "Match up personalities. Have your outgoing, rambunctious child go out with the eccentric, outgoing grandparent, or with the deaf one who can 'listen' for hours without hearing a thing! Your quieter child can stay home with the grandparent who loves to do arts and crafts. Reflect on what resources you have and you'll be sure to have a great time of fun and bonding."
Of course, part of grandparents and children having fun together is that, more often than not, grandparents will spoil your children rotten. But, as Cora points out, grandparents are only visiting for a short time, so relax: while your children enjoy their fifth bar of chocolate with your parents, you can enjoy your fifth glass of bubbly with your partner. After a fun family Christmas together, grandparents will return home and you and your happy brood can start the New Year in detox.