Reading Time: 4 minutes

Provenance is an increasingly used term these days as consumers are more and more aware – and indeed suspicious – of where their food originates from. Hundreds of years ago, this was not the case. Subsistence economies were more dominant and people lived off the surrounding land, eating vegetables grown in their gardens and meat they had seen slaughtered in the local market. Chemical pesticides were less developed with crops largely spray-free. All food was real and unprocessed, and with shipping as the only mode of transport between continents, there was less international trade meaning people ate according to the season.
Roll onto the present day where supermarkets stock fruit and vegetables from all over the world, with strawberries available perennially, and genetically modified cherry tomatoes lasting an eternity in the bottom of your fridge. Then there is aisle upon aisle of processed foods where derivatives of the highly subsidised corn and soya crops dominate ingredient lists, not to mention the high levels of the increasingly vilified white sugar. A "real" food movement has therefore emerged with consumers demanding to know how and where their food is produced – in particular fruit and vegetables.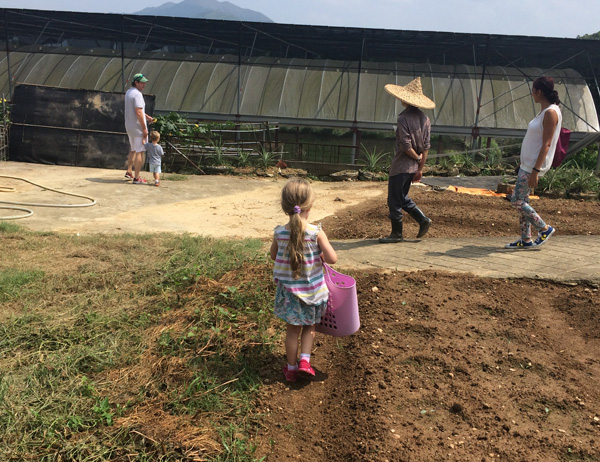 Pick of the crop
As demand has risen for "real" fruit and veg in Hong Kong, the number of outlets selling them has also grown. Besides shopping in your local supermarket, which normally stocks local, imported and organic produce, you can also buy at the wet markets, online from various veggie farms, and even pick your own. We explore a few of these options below:
• EatFRESH (www.eatfresh.com.hk), for example, sources organic fruit and vegetables from various farms in the New Territories and was started by three mothers in Hong Kong, who had become increasingly dissatisfied with the freshness of supermarket produce as well as concerned about food safety. Their aim is to encourage consumers to eat locally grown, fresh vegetables in season. This means that the majority of their crops reach your table days after being picked, with minimal carbon footprint yet with the maximum amount of vitamins and minerals. Many imports, they argue, are harvested before ripening and lose a significant amount of their nutrients, such as vitamin C, during travel time. EatFRESH offer seasonal baskets based on what is available, as well as an à la carte service, with delivery all over Hong Kong and the New Territories. They also have an expanding range of organic groceries including eggs, bread and even wine.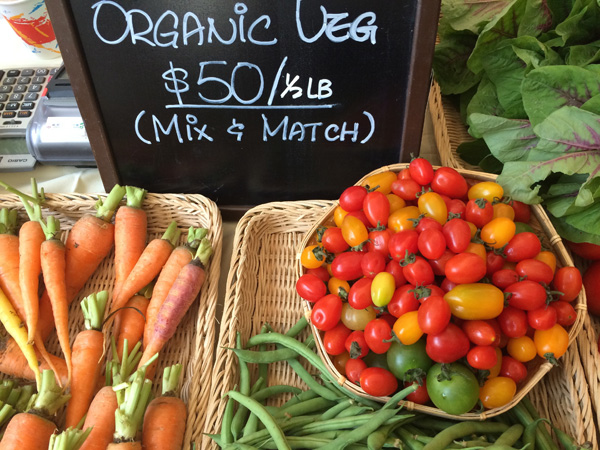 • Homegrown Foods (www.homegrownfoods.com.hk) has a similar ethos, sourcing its produce from a few organic farms in the New Territories and neighbouring China. In addition to providing an online delivery service, you can visit one of their farms, Zen (zeno.com.hk), to pick your own (PYO) during a guided tour. This is also possible at Rainbow Farm (www.strawberry-farm.com.hk) in Fan Ling, with organic strawberries as the main crop. In a densely populated city such as Hong Kong, where outside space is a luxury and at a premium, this is an ideal way to teach young children about how their meal gets to the table. Supporting local farmers such as these may also be the best way to minimise your carbon footprint.
• However, if you're keen to source from outside the region altogether, you may like to try Green Little Frog (www.greenlittlefrog.com) whose produce derives from several organic farms in Northern Thailand. As well as a seasonal veggie box they have a tropical fruits bag containing four to six different fruits, such as mangoes, bananas, papaya and mangosteen. They currently deliver to Hong Kong Island, Kowloon and New Territories, but not to Lantau, Discovery Bay or Sai Kung. You can also buy Aussie organic produce online at South-Stream Seafoods (www.south-stream-seafoods.com), and Tasmanian fayre from Tasmania Fresh (www.tasmaniafresh.com).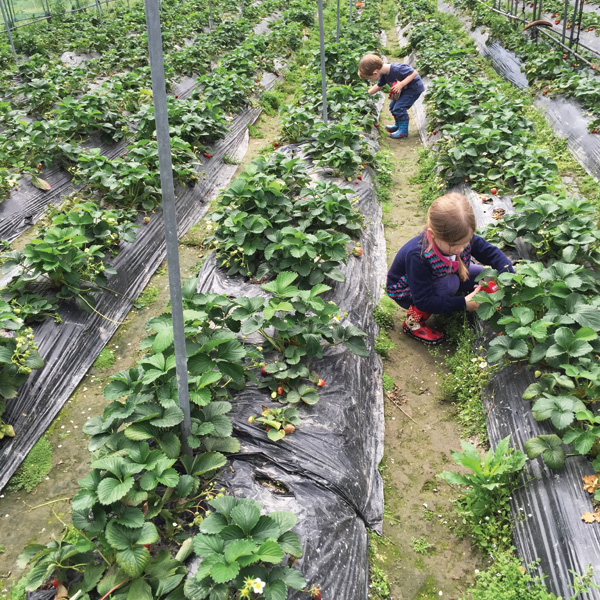 For those who prefer to see before they buy, there is the opportunity to purchase locally grown at Hong Kong's farmers' markets and events run by Green Queen, Island East Markets and Wellness 360. Or, on a day-to-day basis, there is A-Tao's Vegetable Organic Corner in Sai Ying Pun wet market, which stocks local and overseas organic goods, including eggs.
In general, the wet markets do not sell organic produce. Most of their wares come from China, which is of growing concern to consumers following various food scandals such as rice contamination from heavy metals. You do spot imported goods however, including Thai pomelo, New Zealand apples and US lemons. If in any doubt regarding provenance, A-Tao's recommends you request the supplier's organic certificate and inspect the produce. Organic goods are generally smaller with worm bites and holes versus their perfect-looking non-organic cousins.
Paying the price
In terms of cost, it's well known that organic produce carries an "organic" price, but rather than asking yourself why it's so expensive, perhaps question why non-organic food is so cheap… Organic crops are less likely to be produced en masse so may not benefit from economies of scale, and often take longer to grow without the use of certain pesticides. Add on freight costs and a simple tomato, albeit Italian and organic, can wear a fairly hefty price tag in Hong Kong, beyond many people's budgets, especially if they are feeding a large family.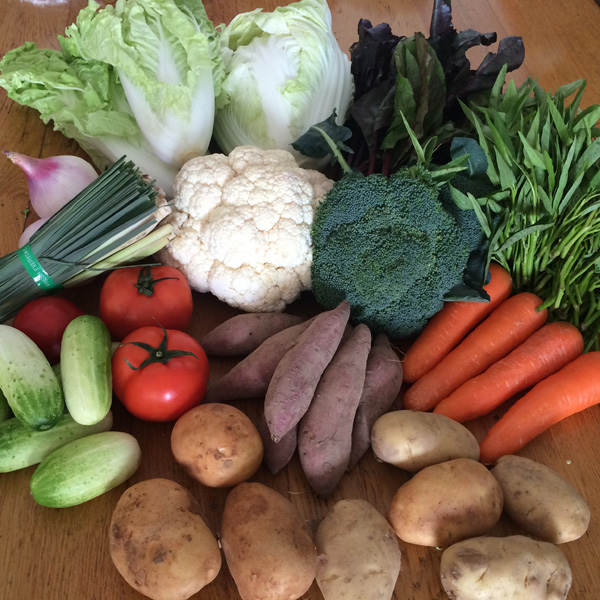 This is where it pays to know your  "Dirty DozenTM", the 12 items where you may wish to opt for organic based on the levels of pesticide residues detected in samples. This is a study carried out annually by the Environmental Working Group (EWG), a non-profit research organisation based in Washington D.C. In 2015, the list comprised apples, peaches, nectarines, strawberries, grapes, celery, spinach, sweet bell peppers, cucumbers, cherry tomatoes, imported snap peas and potatoes. A single grape sample and sweet bell pepper contained 15 pesticides, for example, with the average potato showing more residue by weight than any other item. Conversely, there is the "Clean FifteenTM", the list of produce that is least likely to hold pesticide residues, and last year comprised: avocados, sweet corn, pineapples, cabbage, frozen sweet peas, onions, asparagus, mangoes, papayas, kiwis, eggplant, grapefruit, cantaloupe, cauliflower and sweet potatoes. You can find more information on their website at www.ewg.org
With so much, often conflicting, information around, it can be hard to know what the best decision is when you need to restock your pantry. While out shopping, we may make one choice, but there is less control over what we are served in restaurants, which are often more budget constrained. Like most things in life, everything is probably fine in moderation. If you do want to eat the same vegetable every day, vary its provenance and breed, and make sure your shopping sources are as diversified as your diet. However, do remember that as consumers we hold a certain degree of power that we can exercise every time we open our wallets. Each time you pay for a certain item, you are signalling to the producer to make more, and taking away business from his competitors, so this is where it truly pays to support who you believe in.