Reading Time: 5 minutes
In a city like Hong Kong, with little space available, most of the food we eat is imported, and it can often travel great distances, taking a long time to get from the farm to your table. So much of our food is wrapped and packaged and packed until it barely resembles the "fresh" product it once was. It's easy to remain disconnected from the source of your food, but when your kids think that beans grow in plastic trays on the shelves at Wellcome, it's time to reconnect. A kitchen garden is a perfect way of teaching them that there's much more to what we eat than meets the eye.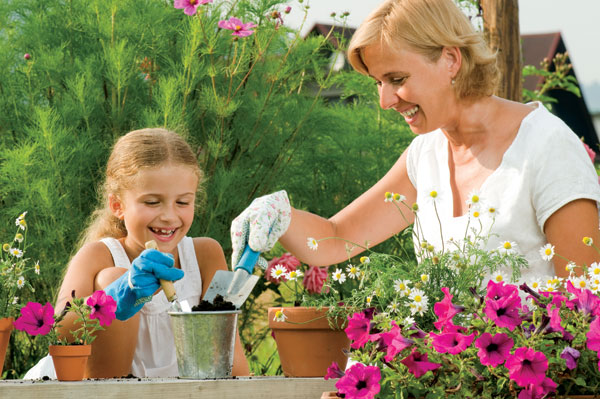 Hong Kong has its fair share of outdoor spaces and public gardens, but the idea of creating a garden at home in this bustling vertical city may seem like quite the challenge. The good news is that it's really very easy. Over the last couple of years rooftop farms have been popping up all over the place, showing that it's not only possible, but a very good idea as well. HK Farm in Ngau Tau Kok, Kowloon, is one such venture, started by the design firm "2 Years Ahead". Based on the premise of introducing Hongkongers to the concept of urban agriculture, this farm grows up to 30 different types of seasonal produce, such as bitter melon, okra, tomatoes and a huge variety of herbs, on the 4,000-square-foot roof of the team's office building. It's local and organic, and has the added benefit of being enormously eco-friendly. The farm produces its own compost with food waste from nearby cafes, reduces carbon emissions by not requiring long-distance transportation of food, and helps cool the floors below, reducing the need for air conditioning.
Project Grow in To Kwa Wan, also in Kowloon, is a similar venue, aiming to educate people about the possibilities of growing their own food and eating organically produced fresh fruits and vegetables. There is a lot of community involvement here, and the farm is an oasis in a ramshackle part of the city with most of what's grown ending up on tables within walking distance. City Farm by Eco-Mama, in Quarry Bay, offers organic farming classes, and wannabe growers can rent plots on their rooftop if they're lacking their own piece of farmable space.
DIY garden
It doesn't matter how much space you have, whether it's a rooftop, balcony, or even a windowsill, it is possible to grow just about anything in Hong Kong's warm and humid climate. Small kitchen gardens with a few herbs and small plants, like tomatoes and beans, need little more than sunlight and TLC, and can be cultivated indoors on a windowsill.
Naomi Weir and her family started their rooftop garden with little more than leftovers: "Our helper started a little nursery with seeds out of things we'd eaten – like pumpkins, cherry tomatoes and capsicum – in yogurt pots in the laundry with potting mix from the local supermarket, and they were doing really well. So we got a pile of stuff from a big garden centre just out of Sai Kung, re-potted it all, added some extras: rocket, basil, radishes, carrots (a dismal failure!) and beetroot – our most recent experiment."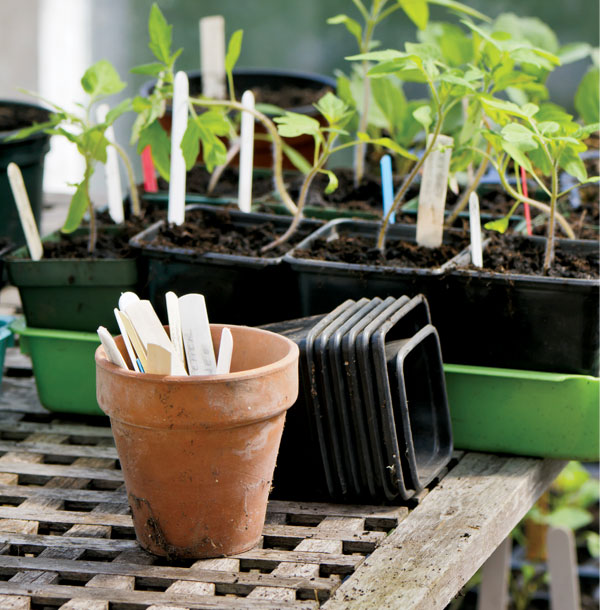 If you're lacking a green thumb, the gardeners at HK Farm run workshops on everything from planter building to urban beekeeping (yes, they have hives on their rooftop!). Otherwise, a number of the garden centres in the New Territories are the best places to start, says Naomi. "The staff at the garden centre in Sai Kung were really helpful. They steered us in the right direction in regards to the correct potting mix and the rest. It was expensive, but the process was pretty easy, really." 
Annie's Flowers in Mui Wo, a short ferry ride from Central, has a great range of pots, soils, compost and seedlings for even the most novice gardener. Annie also grows and sells her own organic produce, and is a wonderful source of advice and inspiration. Further up the road in Pui O, Garden Gallery is another option for local and seasonal plants and supplies. They'll also come to you and help you get started with what you have.
Challenges
Gardeners in Hong Kong do need to consider the added obstacles presented by the climate and local "wildlife." When my husband and I bought our first home on Lantau Island three years ago, we had big plans for the 400-square-foot rooftop. We had planter boxes made and installed, connected the water supply, and invested countless hours and dollars in seeds and soil, hoping to establish a veggie patch of sorts. Within weeks, the spring sunshine and light rains brought our patch to life. With much attention and more good weather, we soon had vine tomatoes, climbing beans, capsicum, zucchini, eggplant, sunflowers and a whole lot of herbs. We also had wasps, and we soon noticed that our produce was being harvested for us … by the local rat population!
Fortunately, Naomi and her family, who live on the Peak, have had more luck. They started their garden late last summer after being inspired by an article about rooftop farms in Hong Kong. Naomi says, "The biggest challenges for our plants so far, (we only started in September, so we haven't been through typhoon season yet!) are getting them enough water and keeping them out of the wind." The farmers behind HK Farm say the key is knowing what will grow successfully in each season, and sticking to more local varieties such as Asian vegetables. A sunny, well-ventilated windowsill is also the perfect place for plants that need protection from monsoon winds and rain, which is why pots and planter boxes that are portable are perfect.
As for the bugs, it's likely an outdoor garden will attract insects of the right kind too. The bees at HK Farm help with pollination. And in Naomi's garden, their presence adds to the joy she gets from her crop; "The bees love the pumpkin flowers. There are always one or two up there buzzing around. And that makes me very happy!"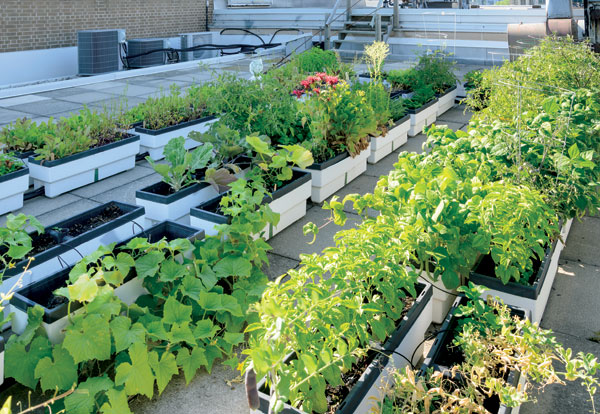 Junior gardeners
All kids love getting their hands dirty, and involving them in the process of growing things is a great way to connect with the outdoors, however tiny your patch of it is. For little ones who may be impatient to see results, the time between planting and harvesting might get a little boring, but the end result can have unexpected benefits. Naomi says, "The kids loved it in the beginning, but can't really be bothered now. They do like picking the veggies though – mostly cherry tomatoes, rocket and basil. And it's rare that the tomatoes make it all the way back to our flat!"
It's so easy to forget about the source of your food here, when so much is imported and barely resembles the original plant by the time you buy it at the supermarket. Teaching kids where their food comes from, and involving them in the process of growing it, can be enormously beneficial. Our own modest kitchen garden, now just a few herbs, some lettuce, a single tomato vine and a lemon tree, is a source of great interest for our three-year-old. He keeps a close eye on the tomatoes and lets us know with great delight when they're ready to pick. A notoriously fussy eater, he'll also happily eat herbs and veggies straight off the plant, which would otherwise be rejected if they were served up on a plate.
When you grow your own produce you have the added benefit of knowing exactly what went into it, and can avoid nasty pesticides and the like. Naomi says, "Our tomatoes are miles better than the ones in the shop! And the pleasure I get out of running upstairs and picking some rocket, basil and tomatoes for my lunchtime salad is enormous. I never thought I could do that in Hong Kong!" Does it get any more organic than that?