Reading Time: 6 minutesWant to enjoy Christmas without piling on the weight? Check out these top tips on how to make the most of the festive season, while still having a healthy winter holiday.
'Tis the season to be jolly – a time to eat, drink, and be merry. But for the health-conscious amongst us, Christmas can be a challenging time. What do you eat when everyone around you is piling their plates with potatoes and pudding? How do you stay fit when all your family wants to do is lounge around and watch TV? And how do you fight the winter bugs that threaten to knock family members down one by one till you're all left feeling anything but jolly?
Challenging – yes, impossible – no. According to Hong Kong's wellness gurus, it is entirely possible to enjoy Christmas without falling off the health and fitness bandwagon.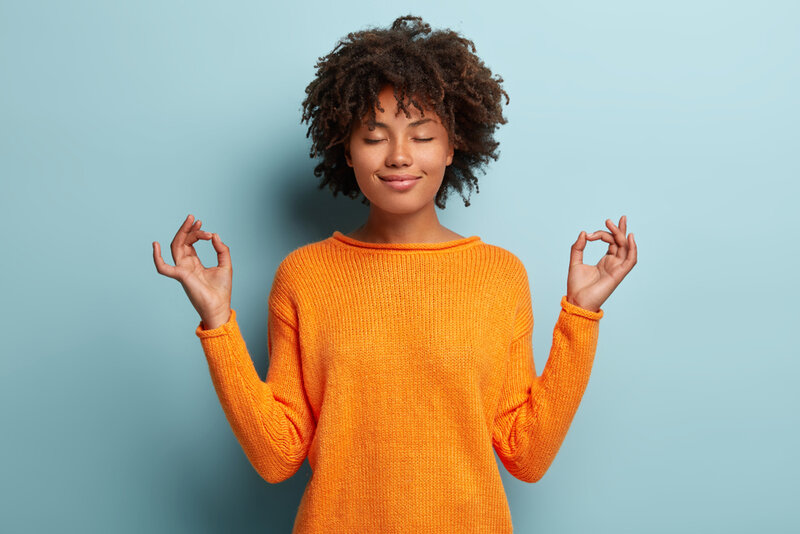 Eat Smart
Cristina Tahoces, owner and nutritionist at Thrive Nutrition Practice, says, "The holidays are for indulgence – no question! But there's no reason why indulgence can't be healthy and delicious too!"
Thankfully, the traditional meal – roast turkey, brussel sprouts, roast carrots and root vegetables – is a healthy combination of foods (unless you eat too much!). What makes it unhealthy and fattening are the packaged sauces used to accompany the meal.
"These sauces are normally full of sugar and starch. But having turkey without gravy is sacrilege and boring, which is why I make my own from scratch using whole food ingredients. My favourite guilt-free homemade gravy recipe by far is from Gordon Ramsey's Christmas collection," Cristina says.
A nutrient-dense salad is a perfect accompaniment to a Christmas meal. "A Christmas coloured salad adds raw enzymes to the meal; superfoods like parsley and coriander pack a detoxifying punch; and pomegranate gives colour and a dash of Vitamin C," she explains.
Of course, Christmas isn't Christmas without a sweet treat or two. Cristina recommends Angela Liddon's Vegan Chocolate Truffles. "Made with full-fat coconut milk, dark chocolate and shredded coconut, these are simply the most delicious truffles ever. Plus coconut milk is great for improving circulation making these truffles a great way of lowering your blood pressure during a drama-filled family Christmas!" she shares.
What if you're celebrating Christmas at a relative's or friend's home?
The real culprit at Christmas get-togethers is alcohol, which kicks in way before the food. This causes blood sugar spikes, which end up as Christmas love handles. Cristina suggests you eat a small portion of protein with a healthy fat before leaving home. "Have a few bites of leftover roast chicken with a slice of avocado or a few ham slices with some nuts – enough to fill you up and ensure that the first sip of bubbly doesn't send your blood sugar spiking. This trick also ensures that you don't snack uncontrollably on crisps or other snacks rich in trans-fats."
Take a bottle of sparkling water along with that bottle of wine to the party, says Alison Middleton, MD and Wellness Ambassador at Health Nation, which offers health, nutrition, and fitness coaching. "Jazz it up by adding some slices of lemon, or cucumber and strawberries to make it look pretty and taste great. Also, take a healthy dish with you that you know you and your family will enjoy," she says.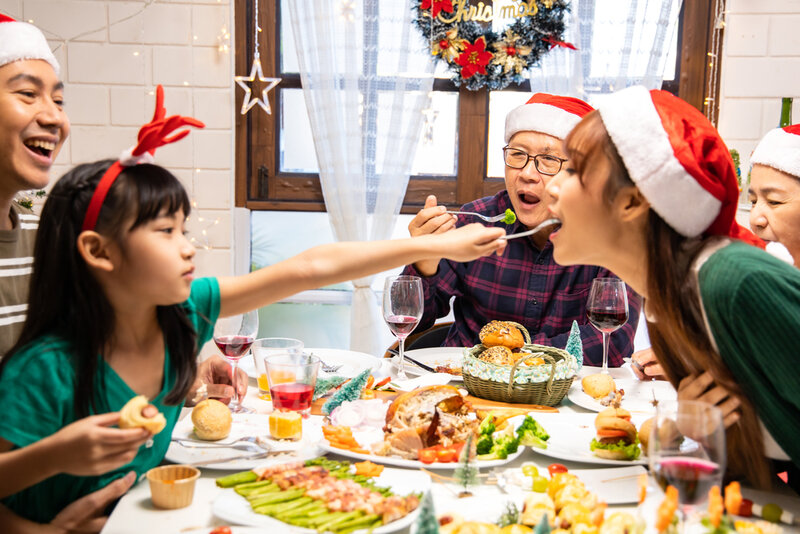 At the party, scan the spread. 'Crowd out' the unhealthy options with protein and salads. "Remember, not all salads are created equal. Hummus, salsa and guacamole are healthier than mayonnaise," Alison advises.
And if there is something you really fancy, have it, she says. "Pick that one thing you really want and – rather than chowing down a whole slice – opt for a few mouthfuls and eat mindfully. Savour the textures, smells and taste, and put your fork down in between bites. Eating slowly and mindfully will mean you will feel fuller and more satisfied."
Work it, Baby
The last thing any of us want is to end the month-long binge in the spirit of Christmas emulating Santa. But stepping away from all the warm family fun for a workout in the cold might be the last thing you want to do. Andrew Cox, Director of Training, Joint Dynamics, says there are plenty of ways for the whole family to stay fit during the festive season.
Wrestling or vigorous tickling is one such way to enjoy a good workout. "Exercise promotes the release of feel-good hormones such as dopamine, while family connection that includes hugs promote the release of oxytocin, the 'trust and love' hormone. Wrestling and tickling will release both. Any parent that can do three to five three-minute play wrestle rounds with their young child will understand just how physically demanding and fun this 'exercise' is!" Andrew comments.
A tennis tournament using balloons is another fun indoor activity. "The likelihood of breaking anything is low and the likelihood of fun combined with a great family workout is high. If you have space, get three different coloured balloons and take turns to follow the pattern of hitting green, then blue, the red, for example, one after the other not letting the balloons touch the ground. See how many rounds you can get. It is an amazing workout and encourages communication and teamwork. If you think this sounds easy – try it. Balloons and family members go everywhere," Andrew says.
When you do head out with the family, hit the trails with some water and healthy snacks. You'll reap the benefits of being in the great outdoors in a cooler, kid-friendly climate.
Boost Your Immunity
With the cooler climate come the inevitable coughs and colds, which can put a real dampener on the Christmas spirit. Fortunately, mandarins and citrus fruits are in season during the winter. "Rich in Vitamin C and antioxidants, these fruits are perfect for boosting immunity during the winter holidays," Cristina explains.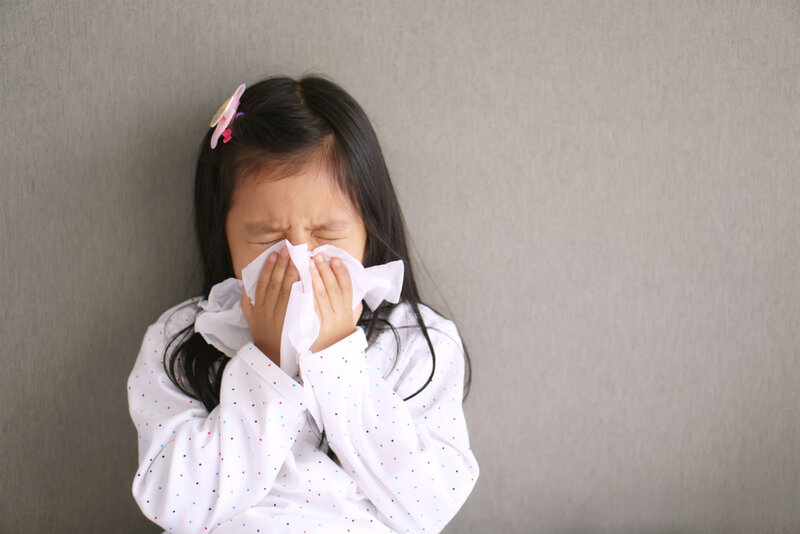 For parents, she recommends ginger, be it in tea, vegetable smoothies or soups. Not only is it an immune booster, it also helps to alleviate the bloating, gas and indigestion, synonymous with the festive season. For the whole family, a good old-fashioned chicken soup is a delicious and winter-warming immune booster.
In addition to a balanced diet with plenty of seasonal vegetables, Connie Wong, a mother of two, gives her children a small cup of homemade kefir water and a spoonful of raw honey every day to fight off winter ailments. If they do fall sick she applies essential oils to boost their immune systems.
"When dealing with coughs or colds, diluted Thieves essential oil blend is our go-to medicine. I rub diluted Thieves oil on the bottom of their big toe three or four times a day and I make sure they have plenty of water and rest. They usually recover from the sickness cycle within a week," says Connie who has a Diploma in Aromatherapy. She adds that essential oils should always be diluted with a carrier oil (coconut oil, for example) when used on children due to the highly concentrated properties of the oils. (For those of you wondering about the flu vaccine, check out the article on www.playtimes.com.hk)
Traveling Abroad
When you're traveling abroad for Christmas, chances are you'll come into contact with passengers coughing and spluttering on the plane.
Alison recommends boosting your immune system the week before you head off on your travels. "For kids, an orange or blackcurrant dissolvable Redoxon tablet is palatable or you could mix Medlab Manuka C into their smoothie. I'd also recommend taking a good quality probiotic as 70 per cent of our immune system is in the gut. Optibacs do a great travel range that doesn't need to be refrigerated so you can take these with you."
Alison suggests wiping all the surfaces around the seat – the tray, seatbelt buckle, TV video screen and arms of the chair – with Young Living Thieves Oils, and using hand gel after washing your hands (something which we should all be doing anyway with the pandemic!) "Take some healthy snacks with you so you don't have to eat something you'd rather not. Make a delicious trail mix of nuts, seeds and dried fruit for children. Apples, carrots, celery sticks, sugar snap peas, edamame, and radishes are delicious teamed with Nut butter. Artisana's raw almond, pecan and cashew butter sachets at Just Green stores come conveniently packed in mini sachets," she shares.
Mindfulness
You arrive at your destination germ-free and then you're bugged by family drama. "Holiday times can be notoriously fraught with extended family tensions rising to the surface. So, make time for yourself. Go for an early morning walk, get an early night, read a book or listen to music. Anything that will give you personal downtime," she says, pointing out that emotional health and physical health go hand-in-hand.
When you are surrounded by loved (and not-so-loved ones), be mindful, says Alison, a sought-after speaker on the importance of corporate wellness. "Most people like to be connected to work but try to limit the times when you view your emails. Leave your phone somewhere where you won't be tempted to keep picking it up. It's so important you are fully present during family time otherwise you'll find yourself stressed when they complain you are not paying them attention and then who suffers? YOU."
"Take the time to step back over the winter holiday to observe the proceedings, soak in the jubilations, and be thankful for all that you have! Here's to a healthy, happy Christmas!" she concludes.
Related articles: