Reading Time: 4 minutesReturning to Hong Kong? Welcome back! But first- the dreaded quarantine. Wrapping your head around a 7, 14 or 21 day hotel confinement is not easy and even with some preparation, it can be tough mentally, for you and your kids. We've put together a guide with tips and tricks on how to get you and your kids through your quarantine in Hong Kong from those of us who've been through it and survived to tell you all about it.
Admittedly, walking through the door and having it locked behind you on Day 1 is daunting. The long days ahead stretch out ahead like a lengthy, harsh punishment. For us, it took a few days to settle in and what eventually helped to keep everyone relatively happy was finding a routine. Our Hong Kong quarantine fell over a holiday period so there was no real structure to the day with school for the kids, etc. so we created our own schedule.
Whether you're in Hong Kong and possibly heading to Penny's Bay or you have a trip abroad planned, preparing yourself for quarantine could save your sanity, especially if you'll be with your kids. Our top piece of advice is to plan ahead as much as you can by making a list of things you might need while you're confined. Try to think of how you will pass the time, what your kids will want to have with them to keep comfortable and how you can stay healthy and fit.
And then there's food… food is a very important consideration depending on where you have to do quarantine. What can you bring with you, how will you prepare it and how long will it last? Even when food is provided, it's always good to have your favourite snacks or other necessities on hand to make your lives a little more pleasant during this challenging time, especially if you have specific dietary needs.
Beyond covering the basics of comfort and health and food, you might be wondering how to manage your kids' time. Will you make screen time rules or do you plan to keep kids busy with art projects, school work or TV? How will you all stay healthy in terms of exercise etc? If you can think of your normal daily routines and roughly follow them, it's a big help.
Generally speaking, in order to survive the weeks, I allowed my kids more screen time than they would have on a given day at home. They were pretty happy about it and mostly used the time to play online and chat with friends. It really helped pass the time but it wasn't hours on end that they were online. With the routine we kept, there were only two times during the day they had free time to be on a screen. Keeping busy the rest of time helped. Below is a rough idea of the schedule we fell into.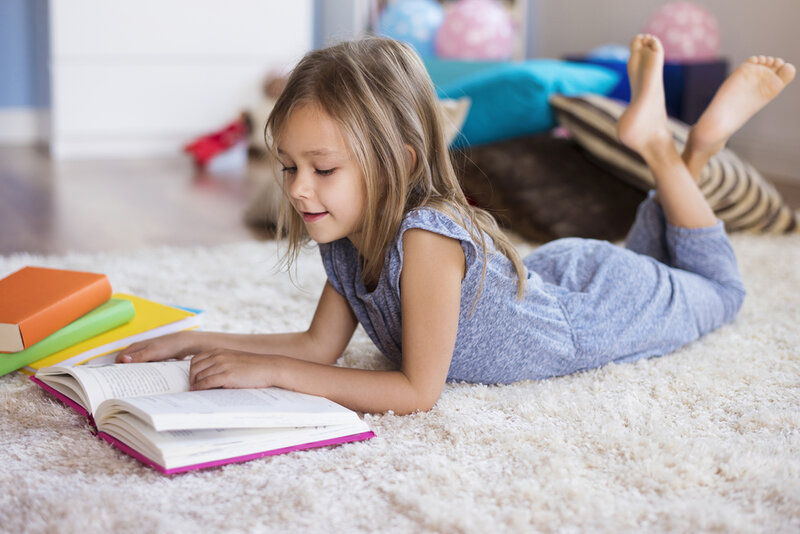 During the Weekdays:
Breakfast
Read a book, quiet time, check emails and messages
Connect with friends, family, coworkers – socialise with messaging, phone calls and playing online games with friends
Lunch
Work – parents & Schoolwork/learning activity, or acquire a new skill
Artwork – we did the numbers of the quarantine day
Exercise time
Showers
Dinner
Games (Uno, Monopoly Deal, Connect 4)
TV, reading
Sleep – as much as you feel like
During the weekends we tried to have a slightly different schedule to help differentiate the days.
Some Helpful Tips For Your Kids During Your Quarantine in Hong Kong:
Make more of an effort to stay in touch with family and friends than you might during your usual, busy life. It's a positive, fun way to spend a little time.
Make contact with others in quarantine. In Hong Kong there have been Zoom group exercise classes, Yoga Nidra classes and guided meditation all coordinated within the quarantine group. We recommend joining the HK Quarantine Support Group on Facebook. It's full of helpful tips from people going through the same thing as you and offers a sense of community.
Otherwise, do whatever exercise you can each day. YouTube is full of videos for exercising at home/a small space.
A yoga mat is a necessity. You probably will not want to do any stretching or other exercise on the floor.
Bring your own cutlery and a tea towel. This saves napkins and hundreds of plastic forks, spoons and knives plus makes eating more pleasant.
Keep your space tidy after meals because whatever drops on the floor (plenty does with kids) stays there! Yuck.
Go easy on yourself and your kids. This is a challenging time.
If you want to get organised and really plan ahead, here are a few essential items to consider:
Wifi for work – Will you need it for work or school? Consider bringing a mobile Wifi device if you're unsure.
Equipment for food preparation – can you use a toaster, kettle or small cooking device in your room? Will you need a cutting board and knife?
Comfortable clothes – there's a lot of lounging around to be done, after all!
Yoga mat and exercise bands – we used these daily.
Art supplies – plan a project or bring something to work on that takes a few days.
Depending on the age of your children, bring toys and games.
Toiletries.
Masks – you need a few of them to answer the door to collect food and for each time you have a test done.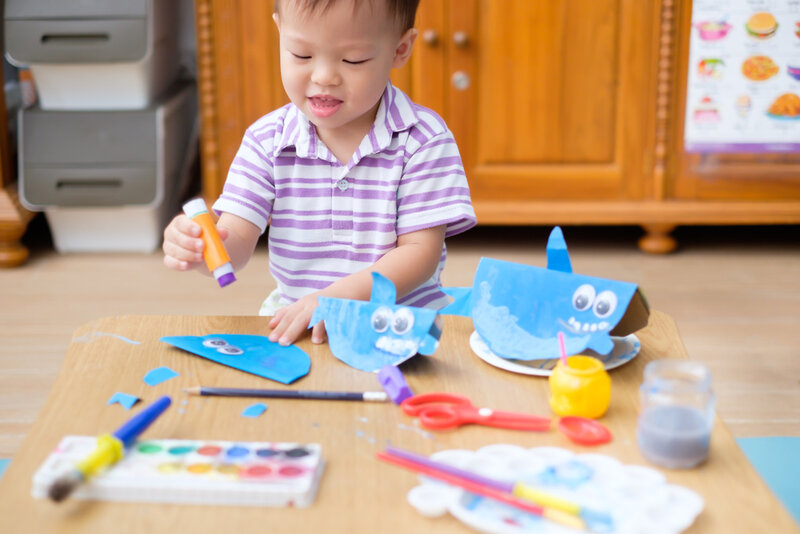 Speaking of having tests done, it's a good idea to let your kids know what to expect. Several tests will be done during your quarantine period and if they know how it's done, that's likely to help. My kids were pros by the time we had our second round of testing done. By the time we had our final tests, the kids were strangely happy to see the nurses.
As the days tick by, it all gets much easier and you will see the light at the end of the tunnel. Do you best to keep in mind that it's only for a set period of time. If you have a positive attitude, your kids will follow suit!
Featured image courtesy of Shutterstock; photo 1 courtesy of Shutterstock; photo 2 courtesy of Shutterstoc
Related Articles: