Reading Time:
5
minutes
Looking to let the kids loose and have some fun? Look no further. We've rounded up the very best places for indoor play in Hong Kong, all tried and tested by our very own brood.
A playroom on Hong Kong Island where kids can play, exercise all while interacting with cool technology? Look no further than Super Yoo Sports Zone brought by the people behind NowTV. Families with kids ages 4-17 can enjoy the interactive activities such as Formula Yoo Scramble Course, Yoo Zoo Racer (try your best to beat the lion), and NowTV virtual studio. Best of all, mums and dads can enjoy break time at the café with nice coffee while kids can enjoy an ice cream. Something for everyone!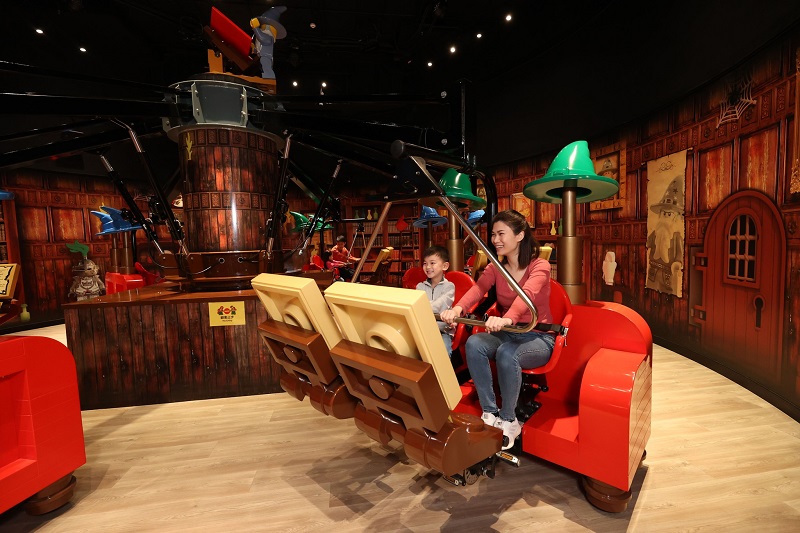 Head over to LEGOLAND® Discovery Centre Hong Kong at K11 MUSEA. Featuring a beautiful miniature replica of Hong Kong's landmarks, (MINILAND®) including, The Star Ferry Central Pier, Peak Tram, Temple Street, and Big Buddha. Promising to be 'the ultimate indoor playground for families with children', the facility provides a 2-3 hour interactive and educational experience for ages 3-10 years. Visitors can enjoy 10 LEGO® themed play areas including; Kingdom Quest, MINILAND®, LEGO® Friends, Master Builder Classroom, DUPLO Farm, Café, Magic Bikes, Build & Test, 4D Studio and a LEGO® shop. Single Day Admission and Annual Passes available online. 
Address: Shop B131-133 B1, K11 MUSEA Victoria Dockside, 18 Salisbury Rd, Tsim Sha Tsui, 2143 7300, LDCHK.info@merlinentertainments.biz
Epic Land
Located in Discovery Bay North Plaza, Epic Land is a fun indoor play area has something for everyone. Purchase an online ticket to visit this ultimate playroom where children can climb, bounce, slide, play laser tag and generally have an epic time.
Address: G/F, 31 North Plaza, Family Recreation Centre, 96 Siena Avenue, Discovery Bay North, Lantau Island, 2441 0098, reception@epiclandhk.com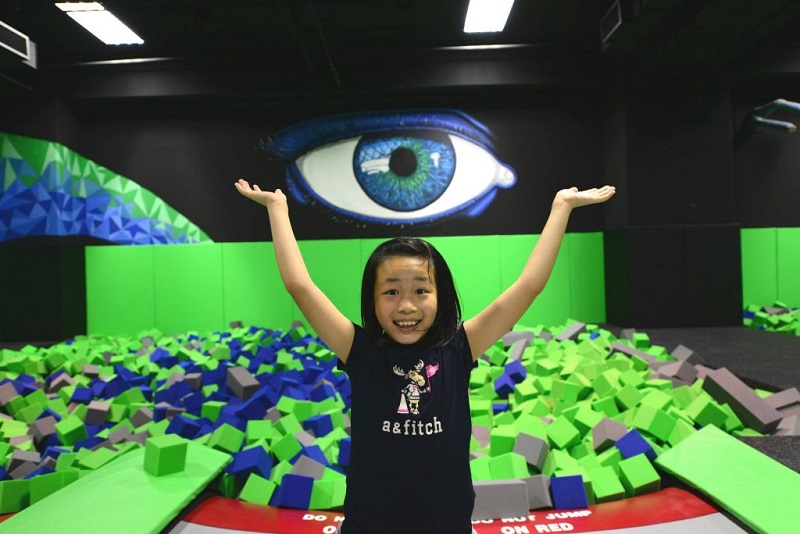 Never a dull moment at Ryze trampoline park. With two jumping areas to choose from, this is a guaranteed workout for both parents and kids. From classic trampolines, too more adventurous zip lines, swings and jumping pits. Prices vary depending on the day and time, and start from $95. Open Mon-Thurs 10am-7pm and 9am-9pm over the weekend.
Address: 3/F, Kodak House 1, 321 Java Rd, Quarry Bay, 2337 8191, jump@ryze.info
Docodoco
The Japanese game centre operator NAMCO has opened its first overseas DOCODOCO indoor digital adventure playground in Hong Kong. Located in the Lohas Mall, DOCODOCO is 5000sq of digital and interactive fantasy adventure for parents and children. A playroom with many different activities, including climbing equipment, a digital slide, Brio train sections, cooking stations, a ball pit, and a digital lily pond t name a few. Sessions start from $200 for 1 child and 2 adults for 1 hour. 
Address: LOHAS Park, Tseung Kwan O Area 86, New Territories, cs@namco.com.hk
You might also like: Your Guide to Ice Skating in Hong Kong: Rinks, Gear & More
Sandbox VR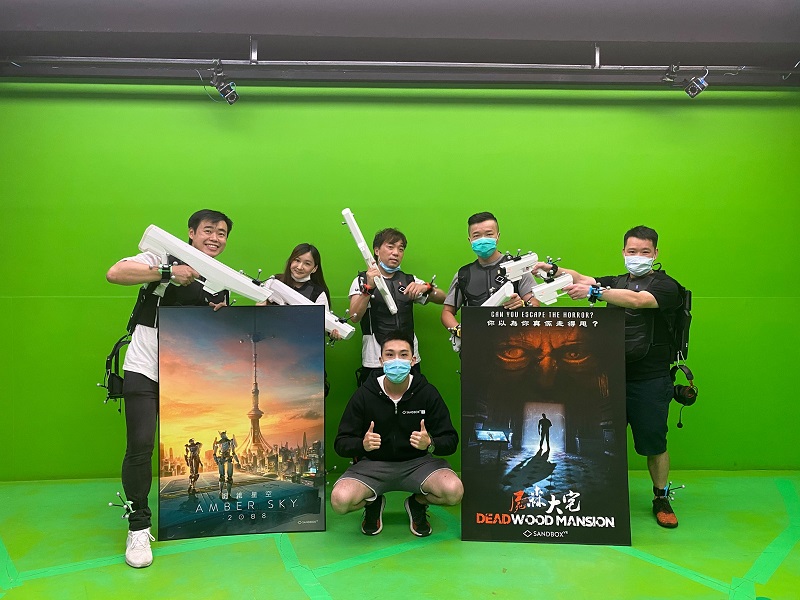 Sandbox VR is a futuristic VR experience for groups of up to 6 where you can see and physically interact with everyone inside, just like the real world. Inspired by Star Trek's Holodeck, our exclusive worlds let you feel like you're living inside a game or movie.
Address: Causeway Bay, 23/F, Soundwill plaza lI, Midtown 1 Tang Lung Street Causeway Bay Hong Kong, 3751 7922
Address: Tsim Sha Tsui, 4th Floor, Tern Plaza 5 Cameron Rd Tsim Sha Tsui Hong Kong, 2311 9995
Tikitiki Bowling
Get down to Tikitiki bowling for a fun day out with the family. Kids will love the neon lights, over the top decor, and fun music. Drinks, and food can be bought directly to your bowling lane while you practice your aim!
Address: 4/F, Centro, 1A Chui Tong Road, Sai Kung, 2657 8488
The Big Things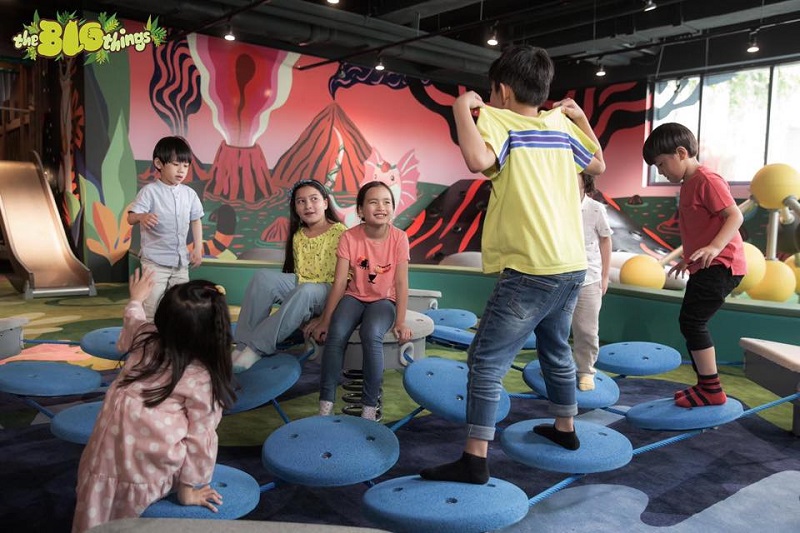 Located at The Mills in Tseun Wan NT, The Big Things is a unique nature themed playground is inspired by Finnish design and features rare animals, insects, volcanoes and swamps. The playground is a place for children to learn about nature through sensory play, designed to encourage the development of motor skills and stimulate imagination and creativity. 60 minute sessions start from $140 for 1 child and 1 adult. Sessions can be booked online.
Address: Shop 205-207, 2/F, The Mills, No 45 Pak Tin Par street, Tsuen Wan, New Territories
VIVELAND
Experience Virtual Reality Like Never Before
Located in Dpark in Tseun Wan, VIVELAND is an experiential center in Hong Kong. With powerful VR device integration technology and brand new VR experience content, it creates a real interactive environment, guaranteed to stimulate the senses. Experiences include, walking the plank, walking amongst dinosaurs, playing archery and baseball to name a few. Prices start from $480 for 75 minutes.
Address: D.Park (L2 shop 2008), 398 Castle Peak Road, Tsuen Wan, info@erstudio.com.hk 
18 Challenge Karting
Go Kart and car racing Venue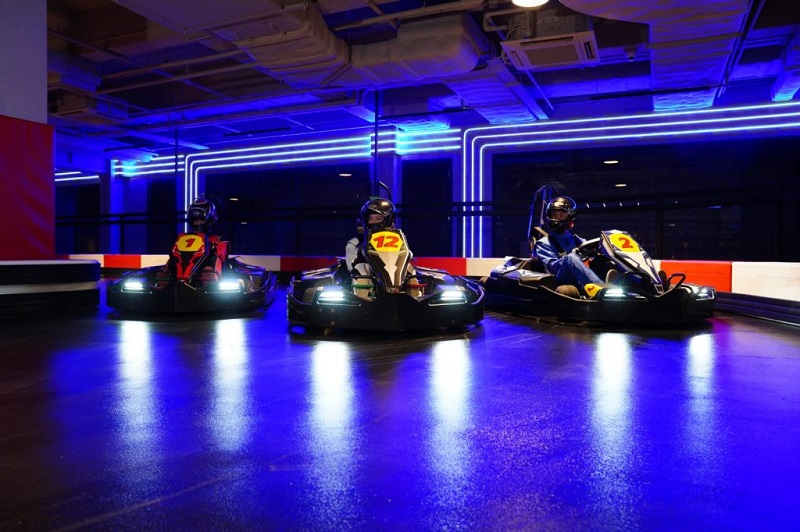 Head on over to Hong Kong's largest indoor go-karting venue, located in Ho Man Tin. 18 Challenge Karting spans across 50,000 square feet with an Formula Circuit adult race track, a child-friendly track with mini electric ride-on cars (2-4 years) or drift karts (5-12 years). They also have a themed restaurant, party room, and several F1 simulation games, and more. Check out their Facebook page for more information and pricing. 
Address: S1, 2/F, Oi Man Plaza, 60 Chung Hau St, Ho Man Tin
Kidztech
Located in Whampao Hung Hom, Kidztech is a spacious indoor playroom, with plenty of open spaces, sensory play, sand pit, vacuum powered ball pit, lots of wooden toys and more. Sessions are limited in numbers, so it doesn't feel overcrowded and pre-booking is required. Prices start from $180 for 1 child and 1 adult on weekdays. And $220 on weekends.
Address: 6/F of Harbourfront Landmark Office Level, Hung Hom, 3168 6809, info@worktechnet.com
Buns 2020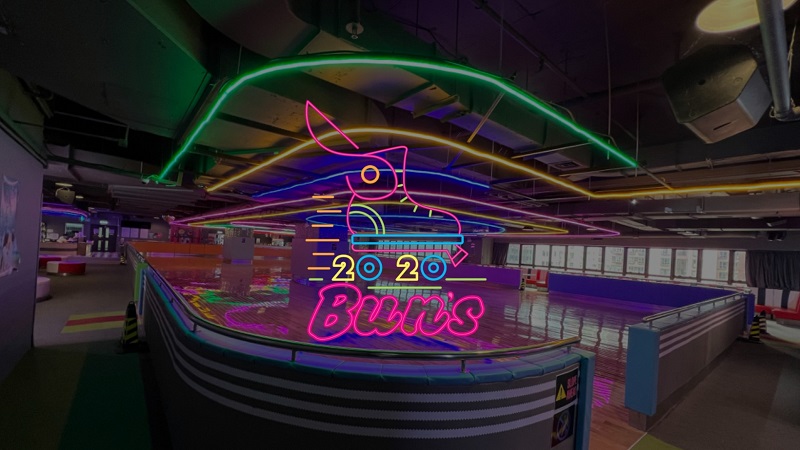 Founded in 2021 by a group of roller skating fans who met at the outdoor rinks in Victoria Park, Bun's 2020 is a beginner-friendly rink of painted cement, and a larger hardwood rink for experienced skaters. 
Address: 7/F Kodak House, 321 Java Road, Quarry Bay, Hong Kong, Phone: 2779 2020, WhatsApp: 6061-0300, info@buns2020.com.hk
Lost Escape Room
Challenge Yourself With Escape Rooms and Unlock Clues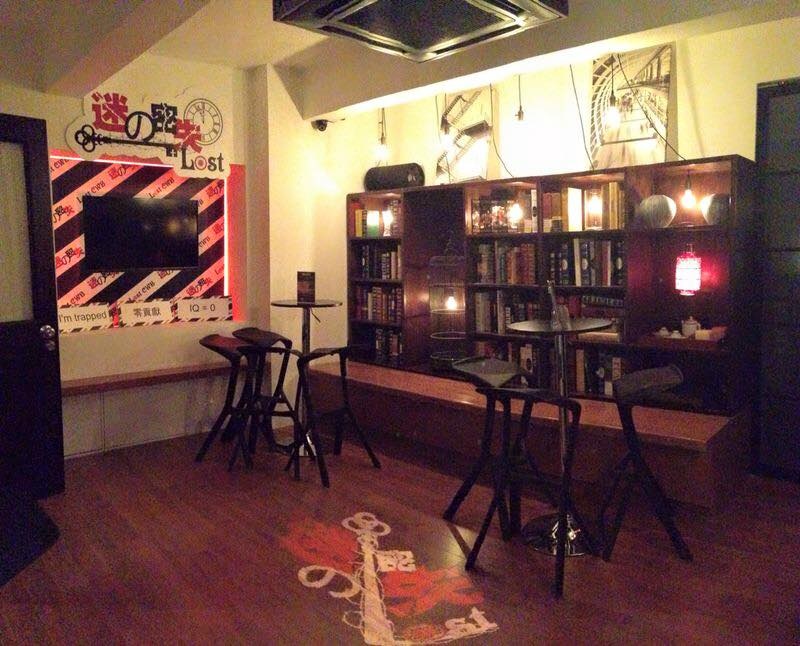 Join together with your friends, to collectively find your way our of a locked room, solving puzzles, and unlocking clues. Each escape game is  themed and you must use the elements of the room to escape and/or find the missing item within a set amount of time.
Various Locations across Hong Kong
Verm City
Family-Friendly Climbing Options for All Ages and Levels
Reach for the sky at Verm City with climbing options for all ages and levels. Whether you choose to 'Clip N Climb' or to tackle one of the more complex rock climbing walls, it'll be a fun challenge. Bookings can be made online or walk in and masks are required at all times. Check the website for age restrictions.
Address: 4/F, Kodak House 1, 321 Java Road, Quarry Bay, Phone: 2560 8128, Whatsapp: 6135 8251, info@vermcity.com
Featured image courtesy of theroopscoop IG; picture 1 courtesy of Legoland Hong Kong; picture 2 courtesy of Ryze; picture 3 courtesy of Sandbox VR FB; picture 4 courtesy of The Big Things; picture 5 courtesy of 18 Challenge Karting; picture 6 courtesy of Buns 2020
Related articles: