Reading Time: 2 minutes
Renowned for inspiring and empowering the next generation of women, the international organisation Inspiring Girls has launched in Hong Kong with the sponsorship of HSBC Asset Management. Their aim is to support the city's half million young women realise their aspirations. Currently operating across 20 countries worldwide, Inspiring Girls is dedicated to raising and broadening life ambitions for girls. Specifically, their mission is to focus on girls aged 6-to-18 years by connecting them with female role models from a variety of backgrounds. 
The Hong Kong Chapter of Inspiring Girls is launching with a particular focus on STEM, Sustainability and Art & Culture careers. This focus comes from the charity's research into in-demand jobs for the next two decades. According to KRC research (2018), girls are twice as likely to consider STEM careers after hearing from a women role model working in the sector.
Inspiring Girls Hong Kong will start with five participating schools: French International School, Kowloon True Light Middle School, St. Teresa Secondary School, HKSYCIA Wong Tai Shan Memorial College and Hong Kong Red Cross Princess Alexandra School, and they're always looking to add more.
"With the support of our sponsor and the community, it is the right time to launch this important project", says Ines Gafsi, Inspiring Girls Country Chair. "Hong Kong is a vibrant city full of career opportunities, however, girls often feel limited in their choices. According to the 2020 Hong Kong census, there are 556,400 girls up to the age of 19 years old living in Hong Kong and we aim to reach as many of these young women as possible. We want to change outdated ideas, remove limitations placed upon girls, and deliver support to dream beyond purely traditional or limited career paths. We have connected with hundreds of inspiring women that will guide and inspire the girls of Hong Kong and are currently seeking more role models to join us."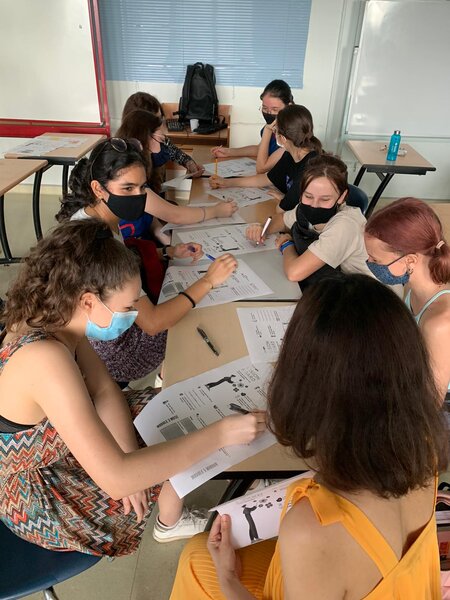 Joining as a Role Model Volunteer
If you are a successful woman in your field and are based in or are operating in the APAC region, you can join as a role model volunteer and contribute to the mission of inspiring girls in Hong Kong. The commitment is flexible and role models can volunteer at their convenience. Whilst women from all industries are welcomed, careers in STEM, sustainability and art and culture are in particular demand. "Inspiring Girls promotes a diversity of career opportunities. This is an important message that should resonate with most women and becoming a Role Model is an easy way to contribute to the success of the next generation," says Ines. 
Research by Intribe for Valore D and Inspiring Girls Italy, 2019 reveals that 70% of girls feel differently about their futures after hearing from women role models.
Role models will attend induction training online and can enrol by filling out the volunteer application form: www.bit.ly/inspiringgirls
If you'd like to learn more about Inspiring Girls and the work they're doing, follow them on Instagram.
All photo's curtsey of Inspiring Girls HK
Related articles: