Reading Time: 4 minutesMost parents are familiar with the milestones that come with having a child. Sleep training, weaning, potty training, first days at school. The days may seem long, but the years go by fast, and before we know it our kids are growing up and reaching milestones that we may not be ready to face ourselves! As scary as it may be, we must get comfortable in our discomfort and be frank with our tweens and talk about hormones, growing bodies, periods, breasts etc. For your daughter, the topic of whether she needs a training bra will inevitably come up. How can you make this conversation easier for both parent and child?
Young girls may physically notice a difference in their appearance with growing breast buds (a small lump under the nipple). They may be tender and sore, and eventually the areola and nipples grow bigger and darker. This comes at different stages and can form as early as at eight years or much later.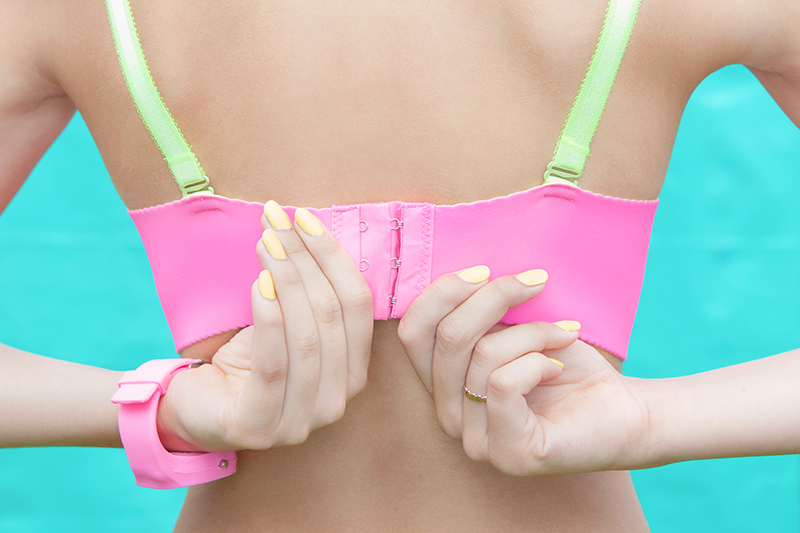 What Exactly is a Training Bra?
A training bra is typically lightweight, with no lining, and can sometimes look like a crop top. They are meant to act as a cover up and to protect the growing breast buds.
How Do I Know When My Daughter Needs a Training Bra?
Signs to Look Out For
Does she have breast buds? (Small bumps under the nipple)
Are friends wearing them?
Is she showing discomfort or are her nipples chaffing?
Has she become more self-conscious or embarrassed by her breasts?
Does she do activities that may require need extra support? Sports etc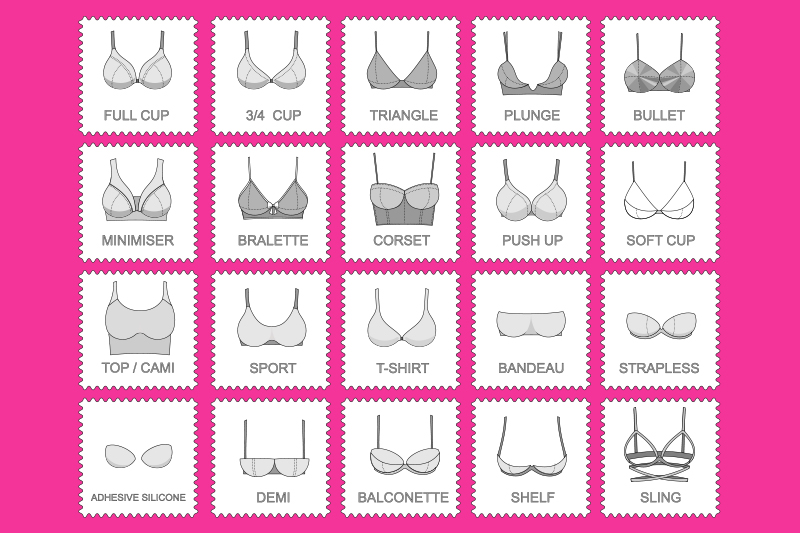 What to Look for in a Training Bra For Your Daughter
There are a variety of different types of training bras and styles to choose from. From crop tops, to bralettes, sport bras, you name it. The most important aspect to consider is comfort. This is a challenging time for young girls, their bodies are changing, and they are suddenly coping with new hormones and emotions. It's important they choose something that will feel comfortable, and they will feel confident and secure in.
Girls develop at different stages. For some it can come at a very young age and for others it may be much later into their teens. Not everyone will have the same reasons for wanting to buy a training bra or something similar. Some may be looking out of necessity for growing breasts, for others it may be for developing breast buds and nipples, or to fit in with friends and peers. Whatever the reason, discuss what they are going through, be supportive and sensitive. Developing breasts can be awkward for young girls. Look at styles together online to begin with and make it fun. Take into consideration the different types of activities they are involved in, for example sports, dance etc. What type of support might they need? This will really help to narrow down choices when you are ready to buy.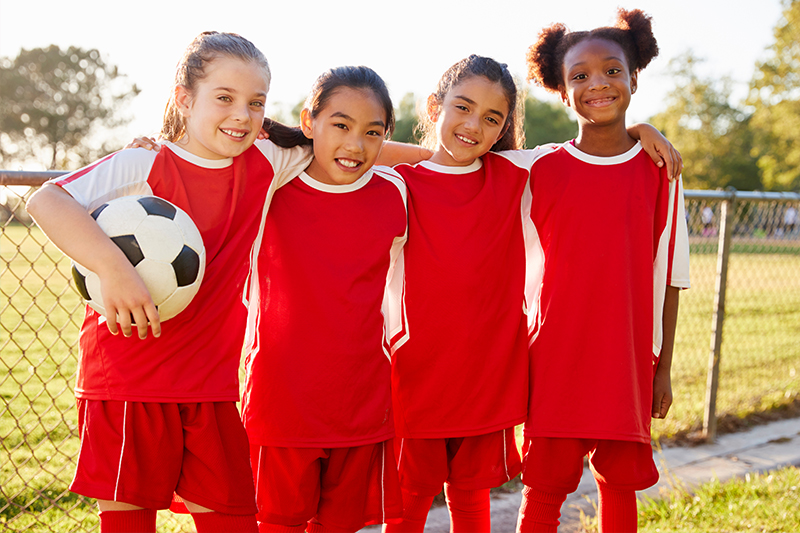 An important part of your child feeling secure and confident in their training bra is making sure that it fits correctly. Training bras can vary in size. Buy a variety of different styles and check the size chart before purchasing. To begin with you may want to invest in some crop tops, or sports tops so they can get used to wearing some support before they need to move onto their first bra. We've rounded up some options for you to explore together.
USEFUL TIPS
Get measured when looking for a more supportive first bra
Buy different styles to suit different needs
Padding is not required
Make it FUN!
Where to Buy Training Bras in Hong Kong
Best for Support
M&S Hong Kong has a small but cute range of crop tops, which are a great way to introduce young girls to wearing support. The tops are soft, easy to put on and some come with adjustable straps. They also have an option for a cotton rich Flexifit™ first bra. The bra comes in a simple design with triangle cups and four-way stretch for ultimate fit and comfort. Prices start from $129.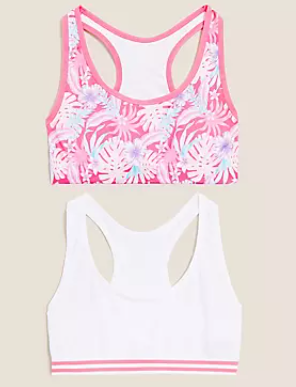 Best for Variety
Next Direct HK is a great one stop shop for crop tops, sports bras, and training bras. As well as their own range, they carry items from a variety of brands, including Calvin Klein, Tommy Hilfiger, Elle and River Island. Their two-pack training bra is a good first starter for young girls, crafted from soft cotton and full cups for coverage. Ordering online is very easy, and shipping is free on orders over $250.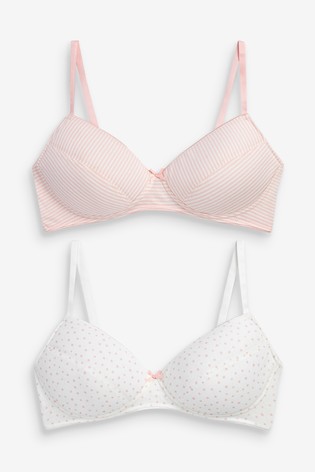 Best for Sport
Decathlon's Kalenji range is super affordable, and they've created a breathable sports bra for young girls. Great for everyday activities and sports. The bra is comfortable, opaque, and provides freedom of movement. Suitable for ages 8-15 years, also available in navy blue. $74.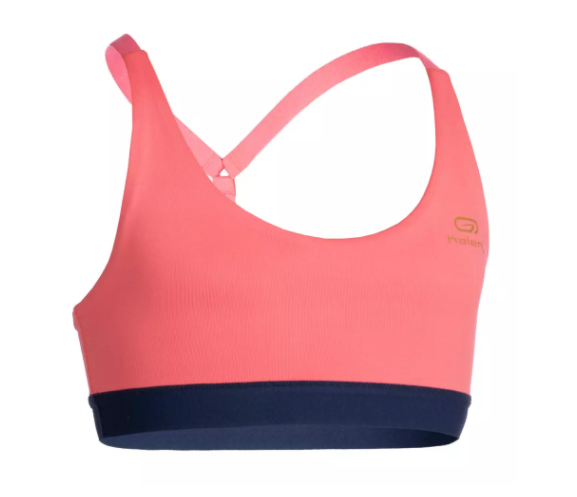 Best for Trendy
A very cute bralette option from Abercrombie Kids. Soft, comfortable with racerback detail, that is sure to be a hit with all girls. Also available in white, and shipping to Hong Kong, is a very reasonable $35, with quick delivery within three to five days.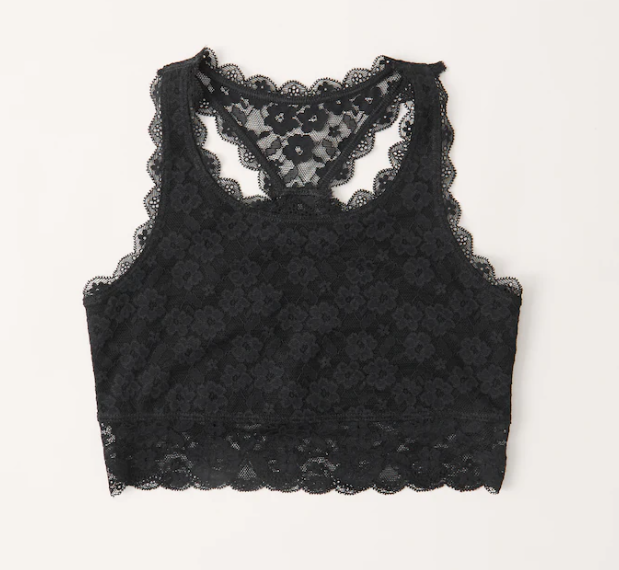 Best for Style
Ultimate comfort meets intense style in these cotton bralettes for girls from Calvin Klein, featuring a racerback silhouette and an elasticated logo band. Prices start from $250, with $80 for delivery within three to five working days.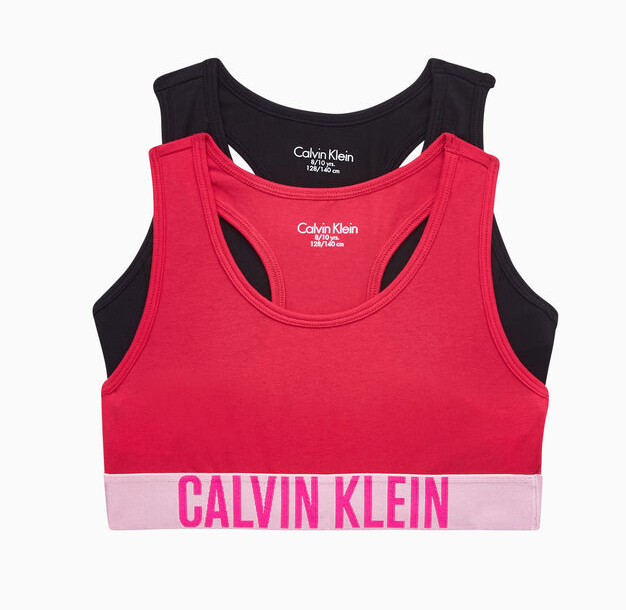 Main photo courtesy of Shutterstock; photos 1-4 courtesy of Shutterstock, photo 5 courtesy of Marks & Spencer HK; photo 6 courtesy of NextDirect HK; photo 7 courtesy of Decathlon, photo 8 courtesy of Abercrombie Kids; photo 9 courtesy of Calvin Klein
Related Articles: