Reading Time: 4 minutesIt's a brand new year! What will you get up to? Here are our suggestions for living, learning, giving and playing in 2016…
---
Skincare solutions
After 13 successful years in Hong Kong, the iconic multi-award-winning spa group Sense of Touch has launched its first range of skincare products in collaboration with Japan's premier professional skincare brand Zeal Cosmetics; Sense of Touch Laboratories. The range of products include; Total Cleansing Gel, Balancing Facial Wash, Nano Moist Serum, Balancing Moisturiser and Fresh Collagen infusing Essence. All comprise intensive hydration formulas and triple spiral collagen formulas. They are available now in all five locations of Sense of Touch – Repulse Bay spa, Lan Kwai Fong spa, Arbuthnot spa, Discovery Bay spa, Tseung Kwan O spa and on www.senseoftouch.com.hk and www.sotlabs.com.
Cool clothes
CHIC-oholic Kids is a children's wear store founded by two mothers. CHIC-oholic Kids presents chic and cool, yet high quality brands for stylish girls and boys. Brands include Mini Rodini, Indikidual, Pop Cutie, Coq En Pate, Yikes Twins and Lil Nika. Find out more at www.chicoholickids.com or visit Shop 1642, Eton Tower, 8 Hysan Avenue, Causeway Bay.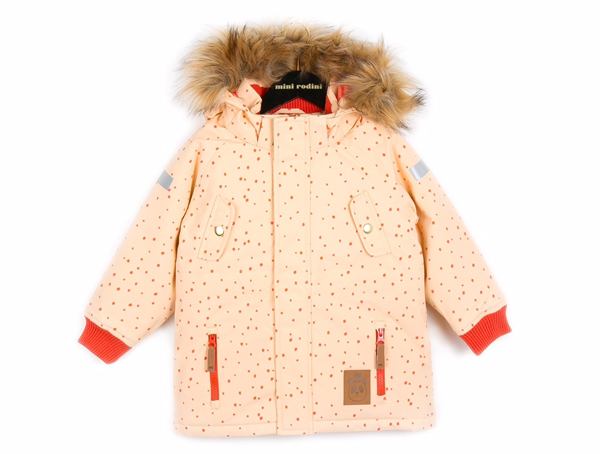 Look – it's Babycook
With this rigid shell Babycook® Bag to protect the Babycook, you can take it with you when you travel. No matter what Babycook® models you have, this bag will perfectly fit your machine. Velcro separators store the Babycook accessories. You can cook your own healthy and natural baby food for your babies and children anywhere. For more information, visit www.beaba.com/en/.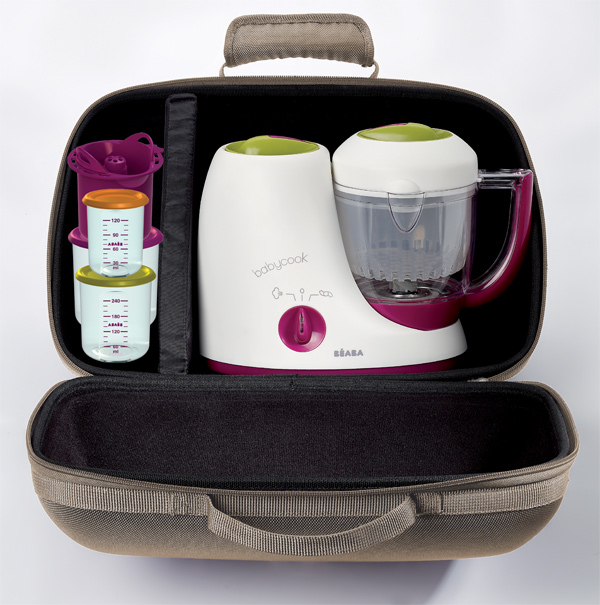 International kids club
YWCA-CLLE officially launches their new YWCA International Kids Club offering international, multicultural and fun classes for children of all ages. It will be a playground for learning with over 1,500 specialised courses for children each year. It aims to extend learning outside of the classroom through sports, arts, science, personal development and other after school activities, with new and exciting courses each term. What's unique is their parent and kids interactive classes, where you can enjoy an unforgettable moment with your child. Parenting courses are also available for adults. For more information on the courses available, you can visit clle.ywca.org.hk.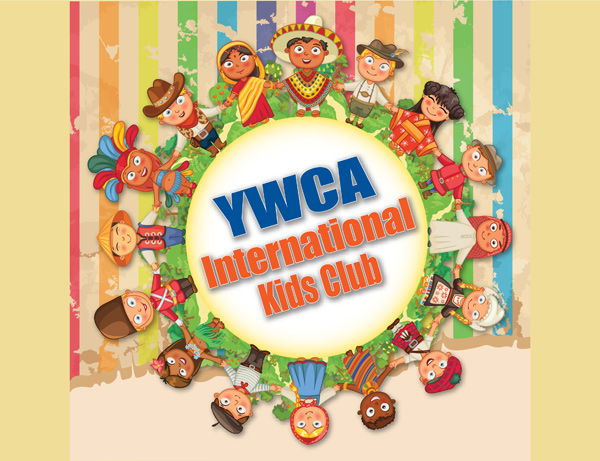 Spring into action
Discoverer Plus builds on the established Discoverer@SPRING programme and adds two proven dimensions to the mix: Cooking@SPRING and Supersport@SPRING. By combining a solid theme-based learning approach and increasing diversity and exposure through different contexts, Discoverer Plus is a truly holistic offering that aims to foster the development of a well- rounded child. The Discoverer Plus programme is designed for twice-weekly attendance with class duration of 105 minutes (with a 15 minute break). A typical class will comprise of a 45 minute Discoverer class and a 45 minute cooking class or a 45 minute Discoverer and a 45 minute Supersport class. For more information or to sign up, visit www.spring-learning.com.hk.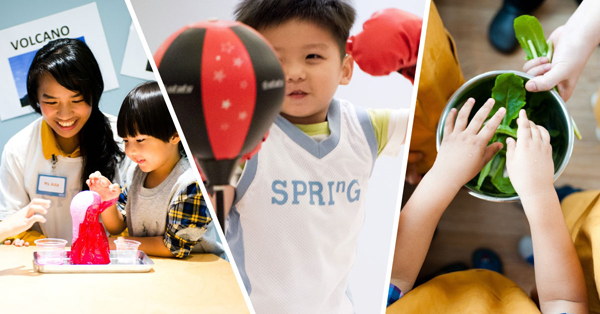 Baumhaus booms
Hong Kong's number one Kindermusik programme just got better. Miro joins Kay, Crisel and Bea as part of the Baumhaus team. Not only does their accumulated experience make them a highly skilled and talented bunch, they also have a passion for working with children and a real air for igniting an interest in, love for, and understanding of, music in young minds. This formidable team will be offering more programmes for both little and big children, and for adults too. Call to make a booking on 2321 5898 or visit Baumhaus Facebook page to keep up-to-date on happenings, or the websites at www.baumhaus.com.hk and www.kindermusikwithcrisel.com.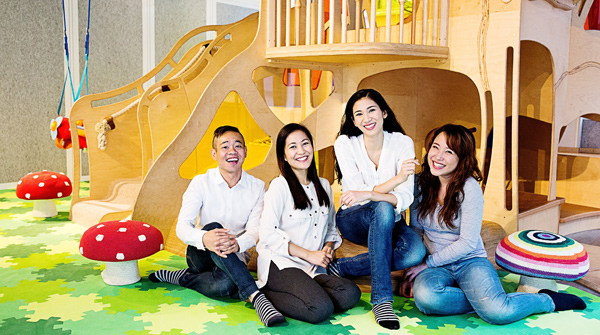 'Yes' to breastfeeding
UNICEF HK has recently launched the 'Say yes to breastfeeding' campaign to support breastfeeding mothers in of offices as well as in public premises. And we have got a piece of good news for breastfeeding mothers in Hong Kong – over 60 restaurants in 17 districts in Hong Kong are taking the lead to provide breastfeeding friendly measures at their outlet, joining the campaign as 'Breastfeeding Friendly Premises'. Some of them even have a dedicated breastfeeding room or will reserve the VIP room to let mothers breastfeed their babies more comfortably. If you want to know more about the campaign, you can visit www.sayyestobreastfeeding.hk.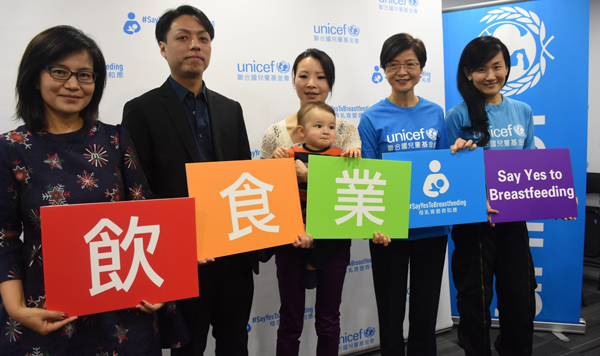 Purposeful party
Four little heroes decided to make a difference recently through their birthday parties by sharing their celebrations with a charity and reducing gift waste. They sent their invitations through www.twopresents.com, letting their guests
 know that instead of many gifts, they wished to save for one special gift and also support one
of the listed charities. Guests sent an RSVP and contributed money online and after the party, Twopresents split the funds. One portion went to buy the children's desired gifts, the other was sent to their chosen charities. Join the Twopresents movement and let's celebrate with a purpose! To find out more, visit www.twopresents.com.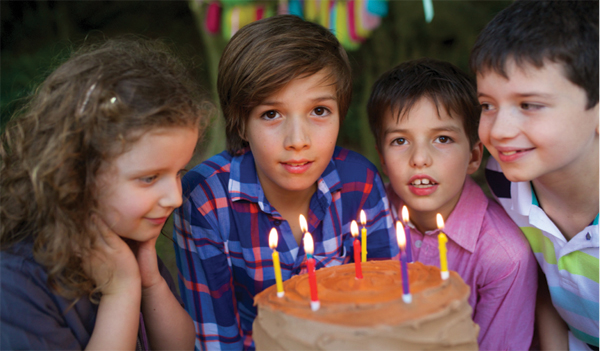 Beyond the kitchen
Chartwells have just relaunched their Beyond Food programme with great success. These programmes, which are educationally based and include theme days, cookery demos, nutritional workshops and master chef competitions to name a few, are offered free to the schools in which Chartwells is the caterer. The Chartwells operational teams and nutritionists work with the schools' faculty to ensure these programmes match the curriculum, which has been key to its success. Trained Chartwells' staff then run the programmes in the school. For more information, visit www.compass-hk.com/chartwells/en/.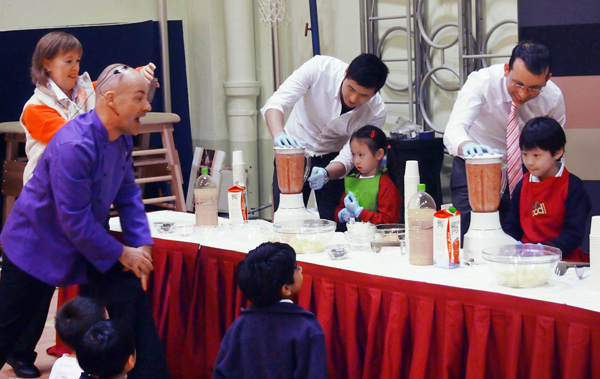 Thematic learning
Miles Experiential Learning Programme is a project and inquiry- based curriculum which consists of three important elements: natural play, real life experience and thematic approach. In the unit
 of construction workers, children learned about the occupation
and different construction vehicles. Based on the theme, children explored 3-dimensional objects and were inspired to build an amazing 
3D construction site with different materials. They also pretended to be construction workers at the beach and discovered water can help them hold up sand and build something taller. For more information, visit www.miacademy.com.hk.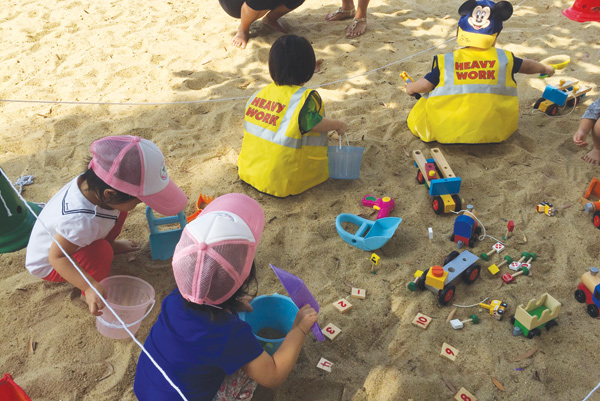 ---
For more hot happenings around town, check out our events calendar.