Reading Time: 6 minutes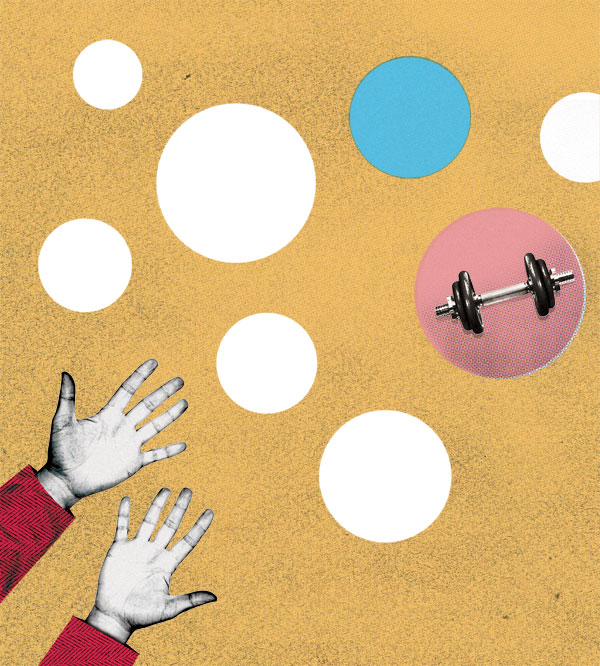 When Michael Sharpe* was headhunted for a senior position with the offer of a lucrative remuneration package, he declined the opportunity much to the bemusement of his peers. Weighing up his career aspirations with his family responsibilities, Michael felt that the added pressure and more frequent travel would be detrimental to his, and his family's, wellbeing. 
"I don't see much of my family during the week. In the mornings, we're all rushing out the door for school and work. In the evenings, I'm either entertaining clients, on conference calls, or too tired to engage with my kids. I travel regularly for work. My wife, who works part-time, manages our home and family, and it wears her out. I need to achieve a better work-life balance for the sake of my health and for our family," says the father of three who works in the finance industry. 
Michael's sentiments bear testament to research findings by Community Business, a local NGO that advocates corporate responsibility. In its most recent survey "The State of Work-Life Balance in Hong Kong 2005–2016", the NGO discovered almost 60 per cent of men felt their work-life balance had deteriorated over the decade. This should raise a red flag for companies, given that in an earlier work-life balance survey published in 2013, 59 per cent of men said that a family-friendly working environment is a key consideration when deciding whether to join, remain with or leave a company. Fifty-four per cent were willing to leave an existing job if a new one allowed them to spend more time with family. 
Get with the times
It seems that Hong Kong has not yet fully realised the potential impact given its slow momentum on work-life balance over the last 10 years, the 2016 survey noted. 
There are a number of reasons why companies have been slow on the uptake, says Fern Ngai, CEO of Community Business. 
"There are still cultural barriers and stigma around work-life balance, which tends to be perceived as more of a woman's issue than a man's. However, men are playing a more active role in their families and are increasingly sharing in the responsibility for housework and childcare", Fern observes. 
It's important to note that the definition of families is an evolving one: single parent families, 'rainbow families' (i.e. same sex parents), both working parents, stay-at-home fathers, will all have their own work-life balance needs. Also, work-life balance is not just about immediate family. Dads may have caregiving responsibilities toward parents, siblings, and relatives with disabilities; as well as personal interests that they pursue. 
The aftermath of the global financial crisis has also made work-life balance more of a challenge. "Many industries and companies face increased competitive pressures, slow economic growth, and regulatory compliance, resulting in rounds of restructuring, outsourcing and cost cutting," Fern explains. 
With advances in technology, a 24×7 'always online' work culture has evolved; and with globalization, it is not unusual that employees sometimes need to work outside their own time zone, she continues. 
According to Ronald Wong, Executive Coach and Leadership Facilitator at Ignition Coaching, there's a lot of lip service on work-life balance for men in Hong Kong. 
"We lag far behind Europe, such as the Scandinavian region, and there's nothing in the happiness or productivity indices that suggest we Hong Kongers are better off for it. We need leadership in this area. Companies can create a healthy work-life balance for their employees by having leaders lead the way," he advises.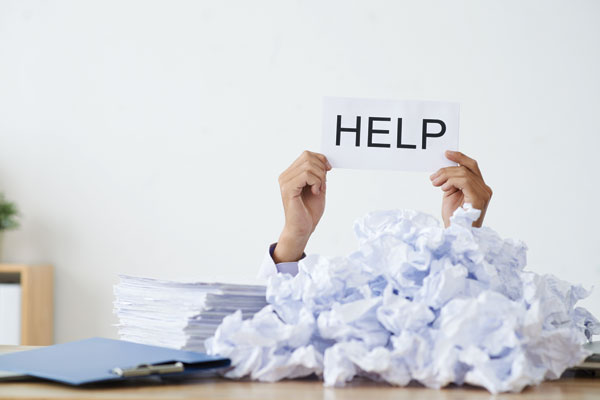 Lead by example
As a business owner who is looking to build up his business at all times in an industry where there are constant demands on time, Damian Rhodes, Managing Director of FocusCore Recruit, says he struggles to achieve a healthy work-life balance. But, family time is important to him and so is setting a good example. 
"I build time with my children into my weekly calendar and nothing will get in the way of scheduled family time. I prioritise important events such as my daughter's athletics or my son's open day at his kindergarten. My company allows flexible working hours for parents to enable them to have time with their children and I encourage parents not to work late every day. Companies should allow flexibility not only because it's the right thing to do but because commercially, people will be more loyal to an employer which respects their families," says the father of two. A staunch supporter of active fatherhood, Damian is the founder of Facebook community, "Dads in Hong Kong', and a 'dadvocate' (volunteer) for DADS Network – a citywide community made up of like-minded men and women who share a vision to build healthier fathers, healthier households and a stronger society from generation to generation. 
"If you're at work, be at work. If you're at home, be at home and with your children. This helps because the minute everything bleeds into everything else, you never get any balance in any way"  
Enlightened companies
As corporates understand the implications of work-life balance on productivity, engagement, and employee retention, some have implemented measures such as flexible and agile working, employee- assistance hotlines, and recreational sports and activities for employees to participate in. 
Some companies are also making great strides toward work-life balance by adopting family-friendly measures that include extending paternity leave beyond the statutory minimum three days, adoption leave, parental leave where both parents can 'share' up to one year of leave after they have a child, and support for domestic partners – co-habitant partners including same-sex partners, says Fern.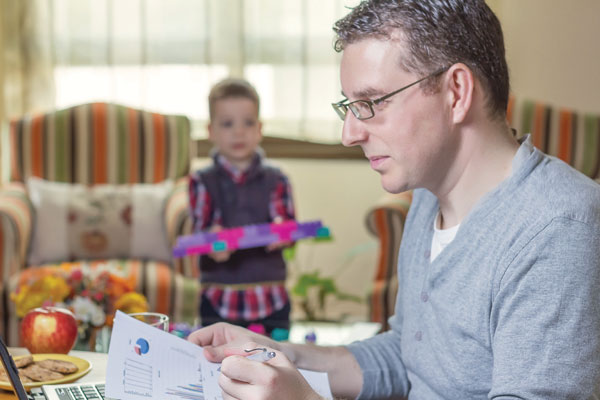 Be present
The onus doesn't lie solely on the shoulders of corporations to create a healthy work-life culture. Closer to home, working dads – be they employees, business owners, working-from-home dads, or freelancers – can take measures to address their work-life balance. 
Benita Perch, Naturopathic Physician at Integrated Medical Institute(IMI), reminds fathers to be present wherever they are. "If you're at work, be at work. If you're at home, be at home and with your children. This helps because the minute everything bleeds into everything else you never get any balance in any way," she explains. 
"All the research on neuroscience shows that multi-tasking doesn't work, and therefore focusing on the moment – whether it's conversation with your spouse, listening to your child read to you, or just walking in the park with the family – is more important than spending all the time without the 'quality'," adds Ronald, who despairs when he goes to restaurants and sees families huddled over their mobile devices instead of having dialogue. 
Renowned wedding photographer Kenneth Lim says his challenges are always limited time and energy. "Being present and actively involved is the best way that I can instill values and educate my kids in a way that their school might not. I have now eliminated "time wasters" like social media from my day-to-day and I started Crossfit last year for conditioning," he comments. As he strives to strike a balance between work and family – which he realises is a 'moving target' – Kenneth experiences weekly bouts of daddy guilt, exhaustion and feeling overwhelmed. 
Preventing daddy burnout
For Michael, exhaustion can often lead to frustration. "I don't have the option of switching off in the evenings or on the weekends. I want to do things with my kids but I'm usually so tired I become irritable and snappy. I then feel I've let my family down," he says. 
"If you come home tired and mentally depleted, eat and drink mindlessly, go to bed late and irritated and wake up and do the same thing over again, there is a cumulative impact on your physical and mental health," Ronald explains. 
Living the kind of lives that many working dads have in Hong Kong, they are setting themselves up for heart disease and cancer, warns Benita. Every day, she treats patients who are experiencing fatigue, anxiety, depression, and gut issues.
Benita encourages patients to take measures to strengthen their bodies and their ability to cope with stress. She recommends multivitamins that have adequate Bs, Cs and Ds. She also suggests adrenal support – herbs that help the body adapt and cope with stress better – and homeopathy to help shift perspective. "Homeopathy remedy is like the right key for the lock. Sometimes you can't change your circumstances so you have to shift your view of the circumstances, and in this way limit your stress," she explains. 
She also advises patients to aim for eight hours sleep a night. This may be achieved by prioritising sleep over TV, screen time, and exercise at night, which all increase cortisol levels. Meditation can help dads de-stress before they settle for the night. 
During the day, exercise should be done in a Yin and Yang way. Currently, people are doing Yang exercise such as running and weightlifting but not enough Yin exercise such as yoga and stretching, Benita observes. 
Dads can also endeavour to eliminate sugar and refined whites from their diet, add protein to every meal, drink more water, and consume seven vegetables and two fruits a day. 
"Paradoxically, I think men should be a bit selfish. The old adage of putting on your own oxygen mask first applies here. Carve thirty minutes first thing in the morning for yourself. Meditate, stretch, do some yoga or go for a brisk walk. Eat healthily and talk to your family. This slowly forms a healthy mind-body balance. As the author Anne Dillard once said: "The way you spend your day is of course, how you live your life. No one at their death bed ever says that they wished they worked more nor will they in future say they wished they had posted more on Facebook," Ronald concludes.