Reading Time: 3 minutesNo time to shop? No worries. Need a last minute Christmas gift? Stress no further. Subscription boxes and experience gifts are all the rage these days and there really is something for everyone. You can now shop online in the comfort of your own home, knowing you're giving an awesome gift.
Subscription Boxes to Send this Christmas
KiwiCo was built out of a belief in the importance of developing creative confidence. They believe this confidence helps kids think big and act like creators and producers, using their innate imagination. Hands-on, do-it-yourself creative kits are sent to gift recipients in 1 – 12 month subscriptions. There are kits for the budding scientist / artist / engineer and more! Weeks of fun and Innovation await. Choose from The Panda Crate (0-24months), The Eureka Crate (14 years-104 years) and every age in between! All ages.
With fun toys, souvenirs, activities, collectables or science experiments and activities delivered monthly, learning is fun and exciting. Kids will be inspired to learn about the world as they follow the Little Passports characters Sam & Sophia through their journeys. In Early Explorers, they visit new themes. In the World Edition they travel to different countries. The Scientific Explorers work on new experiments and in the USA Edition Sam & Sophia travel to different states every month. What better way to learn about the world than through play and excitement! Ages 0-10.
Here's one for Mum & Dad. Order one for your spouse or treat yourself to a well-deserved holiday gift. In one simple step, place your monthly subscription order and receive two unique bottles of wine every month. What are you waiting for? This is one last minute Christmas gift we certainly wouldn't mind being on the receiving end of!
Gift for a cause. Make your social impact on the world this holiday season with fair trade artisan products sourced from all over the world. Every product has a story. You'll receive a selection of unique products including frames, wind chimes, coasters, planters, bags, jewelry and so much more. With each new 3 month subscription you will receive 2 free wine glasses.
How about a select assortment of beauty products every month? Treat yourself and your loved ones to Beauty Box. For men, women, adults and teens, subscription boxes are full of the most popular makeup, skincare and haircare products from hairdryers and straighteners to lipsticks and mascara, shaving creams and sunscreens.
Don't forget your furry friend this holiday! Receive a monthly box of healthy treats, toys and accessories for your dogs & cats. Buddy Box can be given as a one-time gift or monthly subscription.
Experience Gifts, Hampers and More
Another great choice for the last minute shopper! Buy. Print. Wrap. Gift. More gift…less waste. Choose from a luxurious trip to the spa, become a chef for a day, go out for a romantic dinner, drive a Porsche, have a fully catered party in your home, try stand-up paddle boarding, learn how to brew beer, do some Formula car racing and much more. There's plenty for everyone in this lift of last minute Christmas gifts.
Unique gift experiences for adults, Red Packet offers dining, wellness and fun experiences. Great for Corporate gifts too. Each gift card gives the receiver a choice of up to 10 different experiences. A huge gift in one little card!
Offering a huge range of experiences and gifts for adults and children including gift hampers, balloons, kayaking, a sailing course, indoor golf, helicopter tours, cake making and more.
Find interesting experiences from Chinese ink painting workshops to horseback riding and French confectionary workshops and more. For all ages. Independent corporate concierge service available.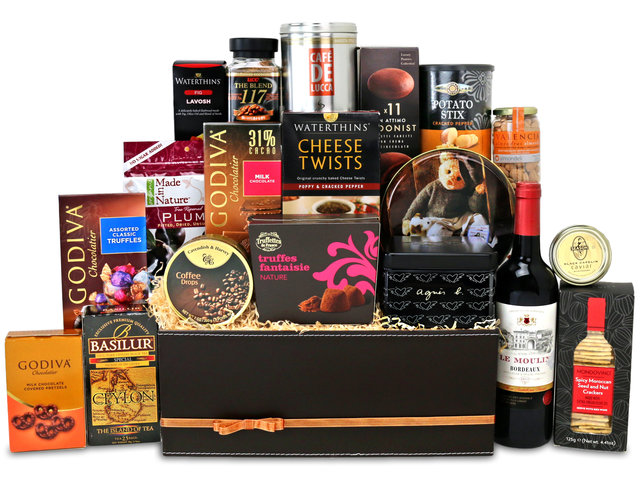 Give the experience of exotic flowers and plants, fruit baskets, edible arrangements, gourmet gift hampers, cakes, balloons and more. Reasonably priced with fantastic service.
And that's a wrap! Consider ordering one of these subscription boxes and experience gifts for this year's last minute Christmas gift. It's our little secret!