Reading Time:
4
minutes
Whatever occasion you're celebrating we want to make it special and – in these busy times – easy to organise. With Hong Kong homes being on the small side (to say the least) the trend is to host parties at an external venue. Many places offer activities, catering and some little extras, so read on to see what piques your interest. We've also compiled a list of entertainers and suppliers to help the party go with a swing!
Party Venues
Get in the driving seat
An outing to Sideways Driving Club will have Dads desperate to join the fun! Sideways is a virtual racing centre offering all the thrills of a high speed track and making drivers feel like they really are behind the wheel of a racecar. Bookable for one to five hours, with pizzas or a full menu. Drive along to www.sideways-driving-club.com.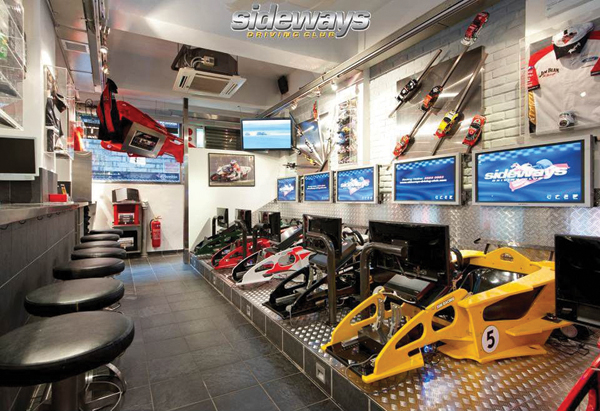 Pizza perfection
Everyone loves pizza so why not host a party where kids can make their own? At a Pizza Express celebration, guests customise their own pizza while sporting a chef's hat and apron. Parties cost $198 per child (plus service) for two hours, complete with cake and invitations. Eat up at www.pizzaexpress.com.hk/parties-and-catering.
 Hit up a hotel
Head to the Hyatt Regency in Shatin for a fun-filled celebration set in stunning surroundings. Party features include a child-friendly buffet, delicious fruit cake, and activities (from games to balloon-twisting). With prices from $270 per child and $370 per adult, this hotel package won't break the bank. Contact details: events.shatin@hyatt.com.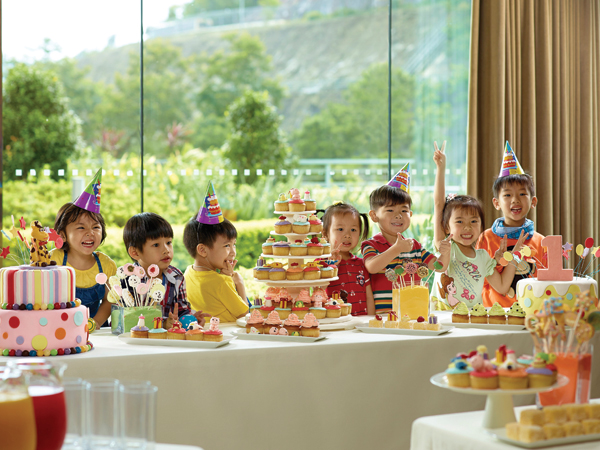 Ryze in the air
Ryze claims to be the ultimate extreme air experience, so if you've got a little daredevil, this might just be the venue for you. Party experiences start from HK$2,700/ party of 10. Basic parties include time on the trampolines, a dedicated party space, a host and a special gift for the birthday boy or girl. You can even bring your own food. Check it out at www.ryzehongkong.com.
Woodlands
Woodlands Pre-Schools can offer the perfect space to hold a children's party. While the play area is equipped with lots of toys and activities to keep little ones amused, Woodlands can also help arrange entertainers and catering. Venue hire is available at Woodland Montessori Academy (Mid-Levels), Repulse Bay Montessori, Beachside (Repulse Bay), Pokfulam, Harbourside (Aberdeen), and Sai Kung Pre-Schools. For further information about parties call 2559 4855 or visit www.woodlandschools.com
Arty in the dark
Let your little artist go wild with an art party in the dark at Hong Kong's blacklight art studio, Sketch Studios. They hold blacklight/UV art sessions for kids that contain a mixture of painting, music, drawing, using chalk on walls, creative accessorising with neon items like masks, headbands, bracelets, sunglasses, face paint and wigs. They also welcome parents and will open their rooftop for the oldies to hang out while the kids go crazy inside. You can even bring your own wine!  Parties here start from HK$250/person.
www.sketch-studios.com.hk.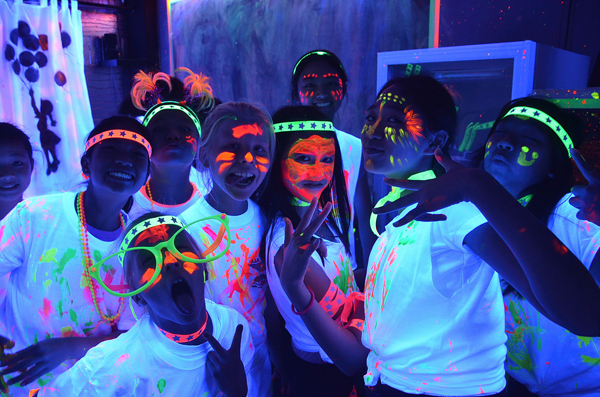 Ready steady laser
Laser Mads is a spaceship-themed laser tag venue based in Causeway Bay. Kids can run around playing team games which encourage bonding and quick responses. Various options are available, depending on the size of your group and the time slot, including booking out the whole venue from $3,188. Tag to www.lasermads.com.
Bounce buddies
Give your party some air time at a trampoline session at Bounce Inc. where inhibitions will be thrown sky high! Packages (for a minimum of 10 trampoliners) include an hour of high-octane fun plus a party room complete with snacks and drinks, from $280/p. Bounce along to Kowloon Bay at www.bounceinc.com.hk.
Taste of Italy
Jamie's Italian in Causeway Bay offers two options for children's birthday parties. For $250 plus 10% per child, 10-20 little ones are given a tour of the restaurant followed by a pizza making class. They will participate in a short, fun talk on food and nutrition before enjoying the feasts of their labour. This option is available daily between 3pm and 4.30pm. Or, for the same cost but without the minimum head count, join the public event which is the last Sunday of every month. For party bookings contact wendytai@bigcatgroup.co.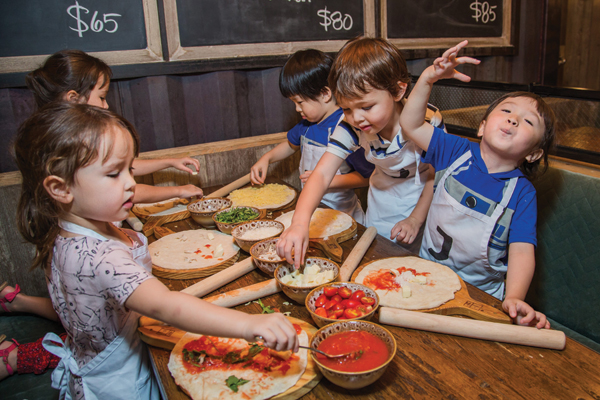 Arty party
Create a unique colourful canvas, t-shirt, sculpture, craft, 3D model or collage at Anastassia's Art House. These creative venues have packages from $320 per child (minimum of 10 guests) for two hours of memorable arty fun. Extra add-ons include party bags and invitations. Discover more at www.arthouse-hk.com.
Sweet success

Children can get their hands messy, but lick-able, while crafting cookies at family favourite Frites. Frites' kid's parties are available weekend afternoons with meals and drinks (perhaps a sneaky glass of wine for the parents?), plus optional entertainment add-ons. Frites restaurants have dedicated play areas where partygoers can even be mini baristas. Taste sweet success at www.frites.hk.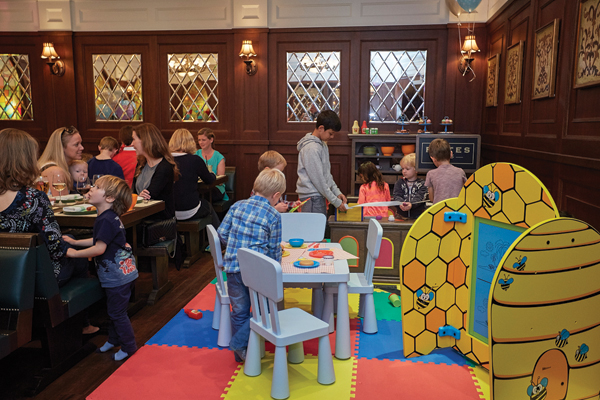 Ding ding!
It's all aboard a traditional Hong Kong Ding Ding with a tram tour. See the city's sights from atop a vintage tram on a trundle along the tracks. Their catering service, with a variety of choices, will add to the celebrations. Otherwise, take your own picnic for the ride. Prices from $1,000 per hour (minimum two hours hire). Get on board at www.hktramways.com.
Rock star party
Budding musicians will be delighted to party at the Drummers Ark. This is your child's chance to be inside a real life music studio and taste the life of a rock star. It's a great option for really big kids, too. The spacious 1000 square foot space comes with a stack of party gear including a stage, great audio system, Playstation 4, massive projector, musical instruments, games and more.
www.drummers-ark.com.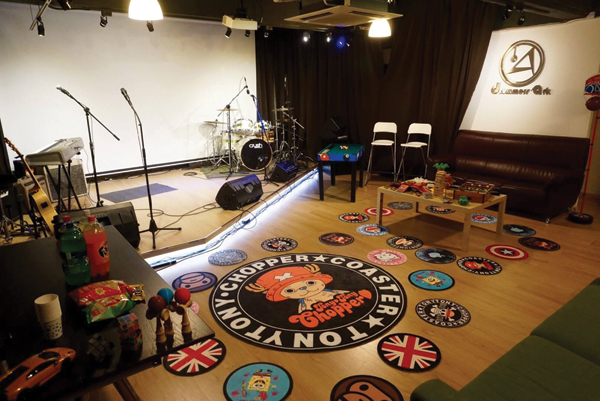 Arty crafty
Get creative with Seedling's range of themed arts and crafts activities (for groups of up to 10). Mini fashionistas will adore dressing up, whilst sea-faring pirates will delight in seeking buried treasure. Packages include themed decorations, venue hire, crafting activity, group photo and e-vites. From $3,800 – with optional catering or BYO food. Click for more at www.seedling.com.hk.
 Get close to the animals
Ocean Park offers special VIP Premium Tours as well as up-close animal encounters (including penguins, dolphins and pandas). Combine excitement with education, along with rocking those rides. Eat at Neptune's Restaurant and be enthralled by the marine life before your very eyes. Learn more at www.oceanpark.com.hk.
Make sweet music
Hosting a musical party at Baumhaus will certainly hit the right note! Celebrations at this creative venue include private studio hire, playroom access and a special Kindermusik or Drama class for the group. Open daily and conveniently based in Admiralty. Hear more at www.baumhaus.com.hk.
Read:  Let's Get the Party Started – Party Supplies and Party Entertainers