Reading Time: 2 minutes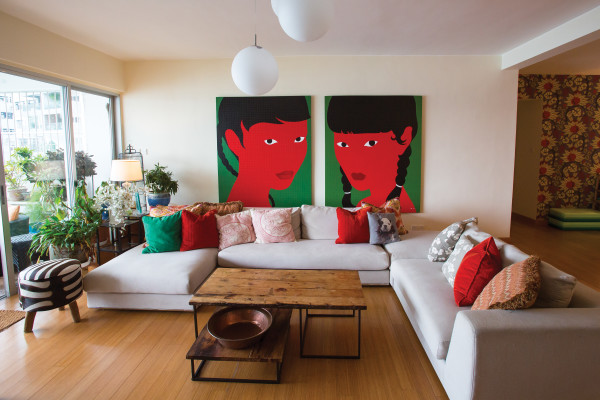 When Canadian-born Pascale Imbach moved with her husband, Adam Singer, and their three children, Sofia, 13, Jackson, 11 and Ava, eight, to Hong Kong five years ago, they imagined an apartment overlooking tranquil Repulse Bay. After 16 buzzy and non-stop years living in New York, it was a treat to find a four-bedroom apartment on the southern side of Hong Kong Island. "It is a view you can never tire of, especially when you are able to sit on the balcony and look at the tanker ships and sailboats," Pascale says.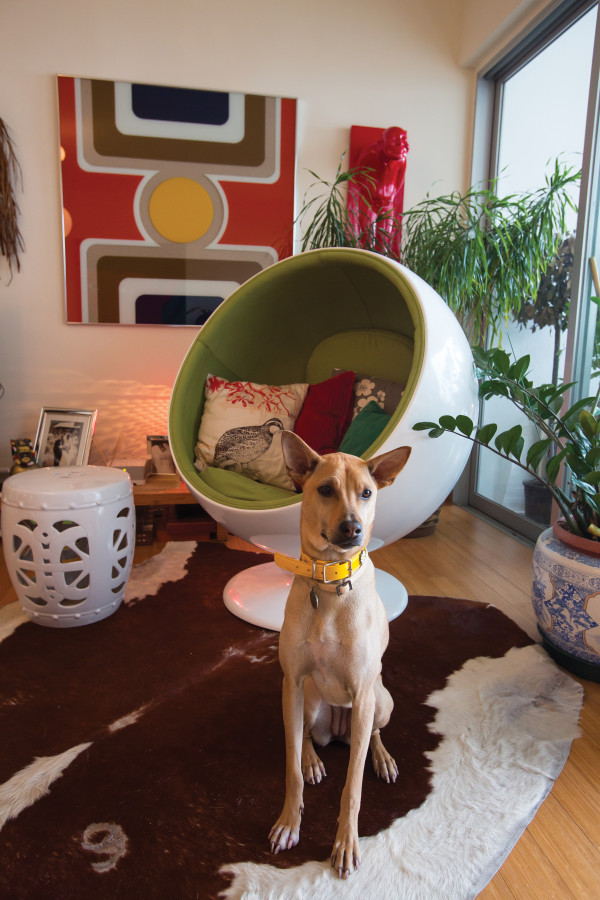 This second move within Repulse Bay was critical. What constitutes a step up for Pascale is the wide balcony doors which open out from the large living room – the views out to the South China Sea are indescribably beautiful. "We moved 18 months ago to this new apartment and it was all wrapped up in scaffolding and mesh. It was such a delight when the meshing all came down, because we realised how light the apartment really was," she says.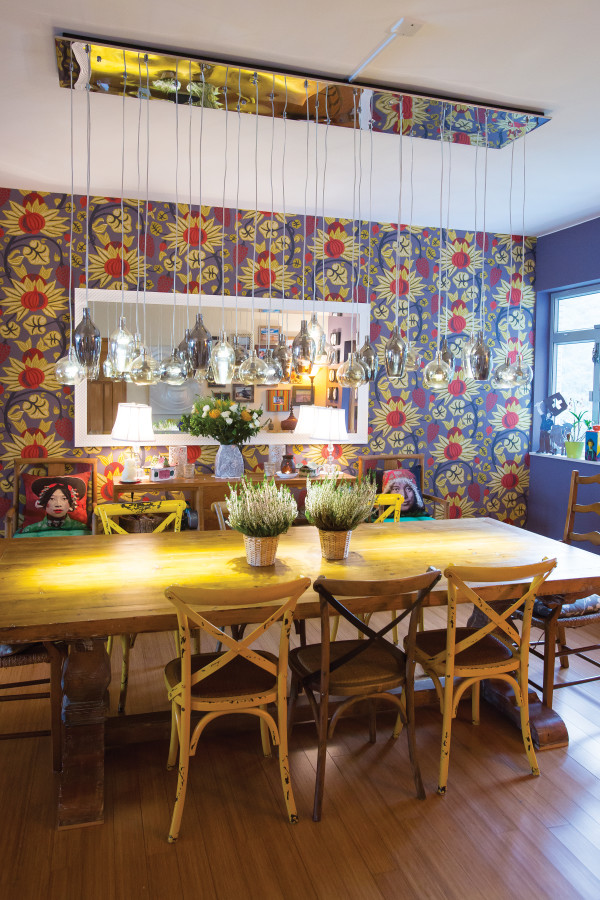 The couple have really made the apartment a home, thanks in large part to Pascale's firm belief that a space should be a warm and welcoming place for family and friends. "Hong Kong can be very transient, so I feel it is important to create a welcoming place, a base," she says. There is a spacious dining room, which is Pascale's favourite area. "I enjoy having a big table where everything revolves around it. It's like the centre of our apartment, where most of it happens: food, homework, arts and crafts, projects and gatherings," she says.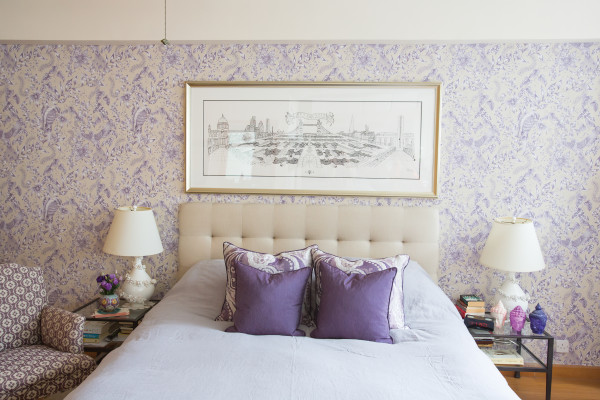 Pascale has cleverly created plenty of cosy corners in the open plan living-dining area, too, designed for peaceful solitary moments just gazing at the view, or reading and relaxing. Colour, art and travel are also important to Pascale; large standout works of art bought from New York and other places decorate most of the walls. The couple's passion for art has definitely rubbed off on their eldest daughter Sofia, who is an avid painter and has her own framed pieces stylishly hanging in her bedroom.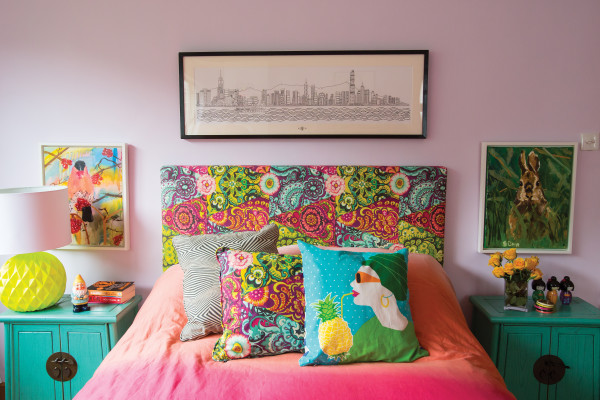 The wallpapers are sourced from Kinsan and a company in Australia. "I enjoy playing with wallpaper. I feel it can really change the look of an apartment and give it dimension," Pascale says. "For my girls' rooms, I tried to create a more teenage look for Sophia, but for Ava, I fell in love with that whimsical floral wallpaper," she says.
Pascale has worked in the textile industry, in home furnishings for a Canadian textile company, Master Fabric/Avant Garde, and her fondness for special materials is obvious. Master Fabrics feature throughout her lovely home. "I think there is a real need for good-quality textiles," Pascale says.
Pascale describes her style as casual chic – and her home is the epitome of an easy-living, low-key space, where a fun-loving family can put their hearts into it, live comfortably and relax.