Reading Time: 3 minutes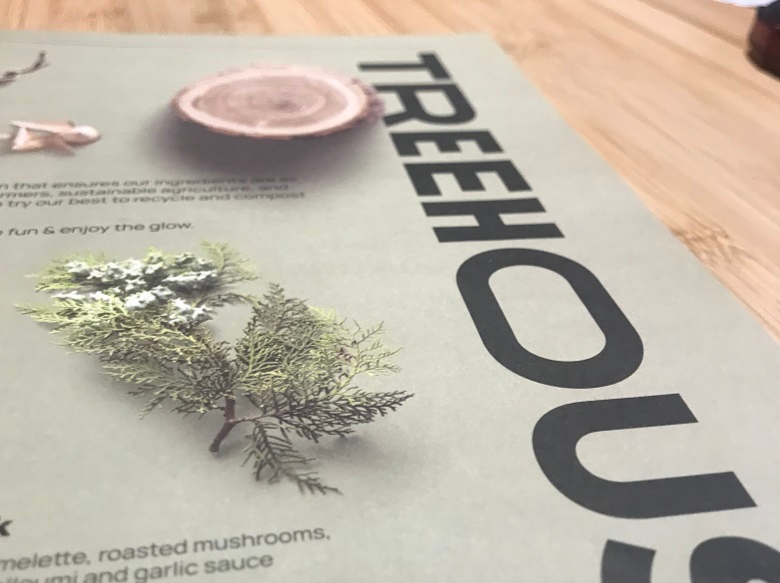 In a city where food choices are plentiful, where new restaurants open and close frequently, and there is always something new to find, Home – Eat to Live was hands down a firm family favourite. It offered all the comforts of homely, comfort food, without the guilt. Wholesome, and oh so tasty, we felt like a family member had left the country when it closed. This may sound a tad melodramatic, but it was genuinely how we all felt and I'm sure there were a lot of people mourning the closing of Home across Hong Kong. Mourn no more, friends, Treehouse is here.
When I heard that Christian Mongendre was back in Hong Kong, opening a new place, I had to go check it out. Walking into the restaurant, the feel of Treehouse is different – cleaner, more modern and yet also earthy and the space is dominated by an open plan kitchen. Mongendre has dedicated a vast amount of space to the kitchen, the heart of the place. It's so clear the food is the star here. The décor is simple with bamboo tables, olive green sofas and beautiful wood tables handcrafted by Hardwood Hong Kong.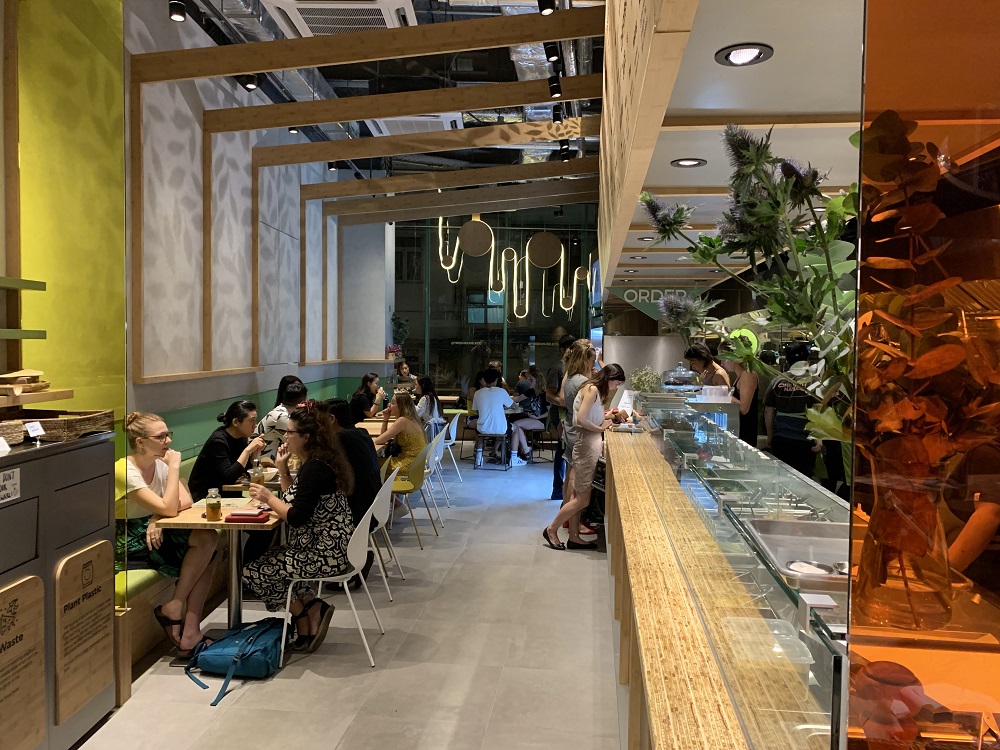 The very concept of 'Tree', that of nature, plant based, and the interconnection with 'House', homely comfort food, is a juxtaposition with the technology that Mongendre is bringing to Treehouse. The ordering kiosk at the front of Treehouse and the ability for customers to order via QR codes and swing by to collect their orders makes this delicious fast food even more accessible and fast! More to come is curbside ordering, and the ability for customers to be able to geolocalise where their food is coming from. To be able to track and see that today's spinach is from a local farm in Hong Kong, giving customers a completely new insight into farm to table, making it accessible for average Joe Blogs. Isn't this personalisation, this ownership of what we are putting into our bodies what customers are asking for, demanding even? Clearly the customer is at the heart of where Mongendre wants Treehouse to grow. To be able to get to a place where food choices, and recipes are adapted based on your preferences, likes and dislikes, and allergies. This customisation, making you a part of the Treehouse community, getting to know the customers, and allowing them to grow with the brand is what makes Treehouse unique.
Alongside the new technology, there are some upgrades on the menu. One of the biggest is the introduction of whole-wheat sour dough bread. With a fermentation of not less than 24 hours, thus making it better for digestion, the buns and flatbreads are top quality. So what can we expect from the menu? Healthy foods ethically sourced and inspired by Christian's travels.
For all those missing the infamous White Rhino burger, have no fear, The Tundra will leave you with all the nostalgic feels, roasted pumpkin, halloumi, pickled peppers and herb sauce. The Savanna burger with avocado, sunny side up egg, fried eggplant and chipotle sauce and red base is mouthwatering. For something lighter but still hearty, the grain bowls and salad bowls can be chosen with quinoa and millet, or purple rice. The Musella grain bowl promises some distinct Japanese influences, with roasted mushrooms, spiced tofu, garden greens, pickled cucumber and miso. The Banyan flatbread, inspired by time spent in Israel, comes with fried eggplant, turmeric soft egg, roasted garlic hummus, cabbage and amba sauce. With plenty of sauces and toppings to choose from, pretty much anything can be customised, and personalised to your liking. So what more can we expect to come from an evolving menu and offering? A plant based organic kids menu, breakfast and brunch menus, perhaps even some late night openings, with electro music pumping from the sound system.
The term 'accidental vegetarian' has been long linked to everything Mongendre is trying to accomplish, where the focus is on quality, sourcing, and accessibility for all. We truly hope that these elements will give strong roots to Treehouse, ones that will continue to grow in Hong Kong for a very long time. Address: Shop I, Ground Floor, H CODE 45 Pottinger Street, Central, Hong Kong
Open: 10am to 10pm, Monday to Saturday