Reading Time: 3 minutes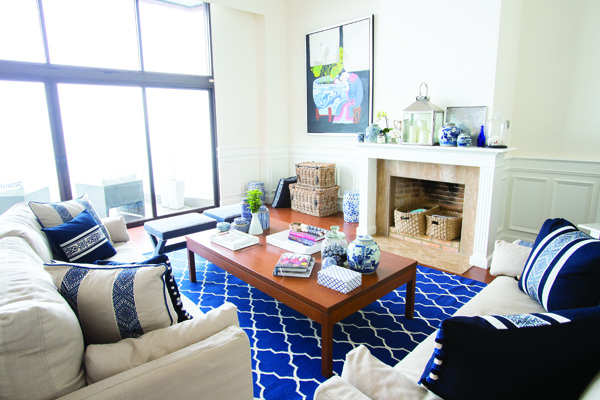 It's easy to understand why mother of three and designer, Elisha Rickward, fell in love with this streamlined, two-story, light-filled 3,500sq ft four-bedroom rental property on The Peak. Step inside and you're greeted by a lofty space that's flooded with natural light, thanks to vast triple-height windows and a dramatic living-dining space. "We chose the apartment for a number of reasons, largely the wonderful sense of light it has, with floor-to-ceiling windows in the hallway and living rooms, that always greet you with a sense of openness. It has generously proportioned areas with fantastically high ceilings and a breakout zone for the kids to play X-box, " Elisha says.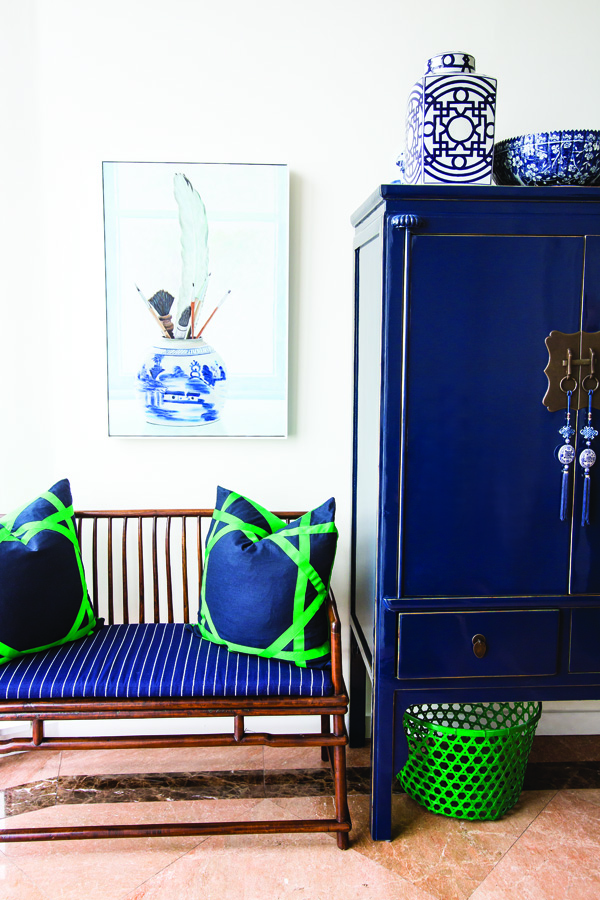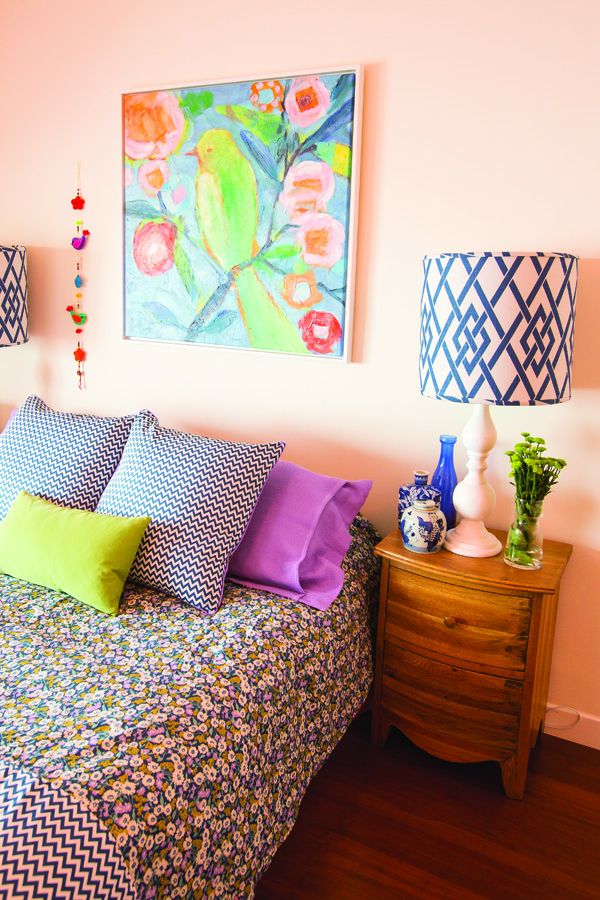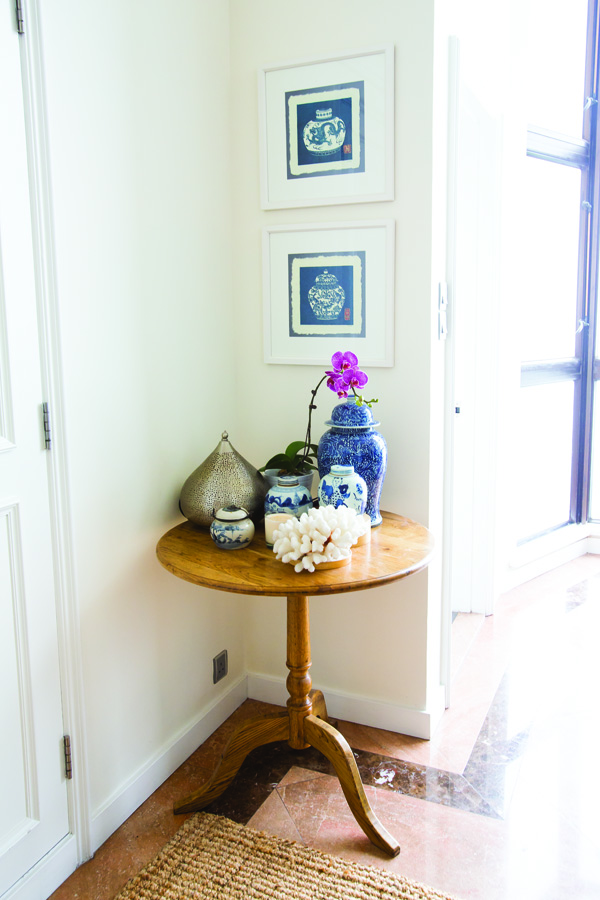 After relocating to Hong Kong from Australia three years ago, and with some time on her hands, with all three children fully ensconced at school, Elisha launched Ruby Rickshaw, a homewares line, specialising in cushions, throws and bed linen. "I have long had a passion with all things interior design and a fixation with colour, and a love of soft furnishings and textiles," she says. You will notice snippets of the label scattered in the living room and bedrooms.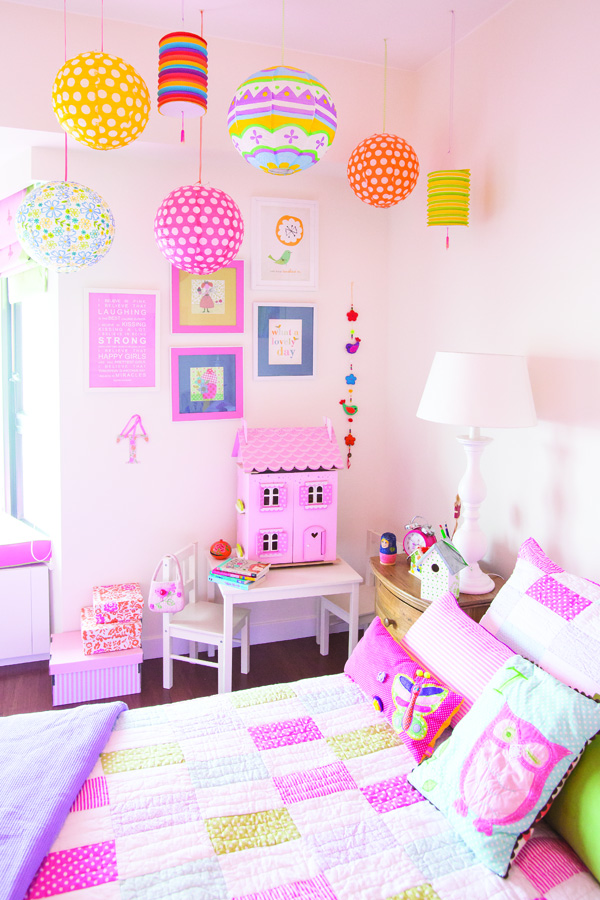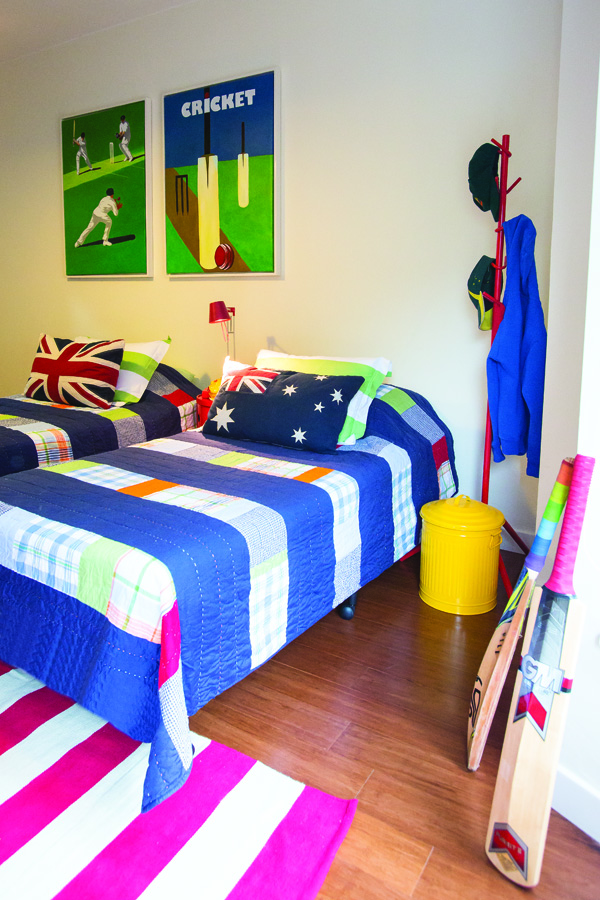 The apartment was a blank canvas when they moved in, so the designer chose her own colour schemes for all the bedrooms and trawled along the fabric and curtain shops on Queen's Road East to find exactly what she wanted for each room. The living and dining rooms on the ground floor are expansive for Hong Kong standards but are kept uncluttered with treasured pieces such as custom-designed rugs and ceramic finds, mixed with cleverly reworked, much-loved sofas from Australia to give a sense of familiarity to the new setting.
The first interior piece the couple acquired was an apple-green television cabinet from Old Shanghai in Ap Lei Chau. "I had to twist my husband's arm to agree to the colour, but it is now a firm favourite," Elisha explains. Red Cabinet is also one of her go-to places for furniture. "I have bought a couple of pieces, including a blanket box for the end of the bed, a shoe cabinet and two wedding cabinets," she says. The wedding cabinets are painted in a deep royal navy custom-matched to her specifications to mimic the traditional blue in her ginger jar collection, which takes pride of place on the surface of both cabinets.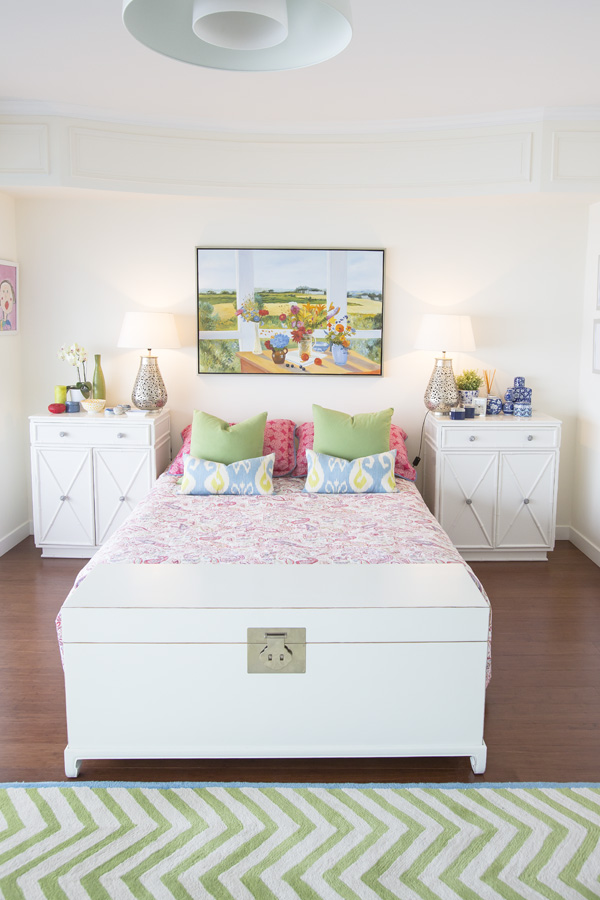 The master bedroom on the second floor is Elisha's favourite space. "We built window seats into the bay windows and they have the best view in the house, and offer a place to curl up and read on a misty afternoon," she says. With her well-honed eye for design and use of space, the window seats were also built to serve as storage for shoes and handbags.
The children's rooms upstairs were designed in collaboration with them. "The kids all had input into their rooms, largely suggesting a favourite theme that we could work around – 'cricket', 'skateboarding' and the obligatory 'butterfly'," she says. "It was fun choosing paper lanterns in Peel Street, Central, for my daughter's bedroom, hung with fun-coloured ribbons from Sham Shui Po," she adds.
The home has proved to be an ideal place for this family. "I think we all deserve a home that makes us happy and to that end I am always on the look-out for things I love," she says. Elisha recalls a day-trip to Zhuhai in China when she found huge blue and white planters covered in moss and reeds and with tadpoles living in them.
"There was no way I was leaving without them," she says. Hong Kong and this home has afforded the family the luxury of intimacy and flexibility – everyone has somewhere to go and everyone has a room filled with their own treasures. Most importantly Hong Kong is now home, and as the designer says, you are never quite sure what you are going to find when you turn the corner. "I love wandering the streets without a fixed destination in mind and seeing what turns up along the way."