Reading Time: 5 minutes
Looking for a little adventure for the family? Want some good wholesome, healthy, fun for the kids? Explore one of the many local farms that Hong Kong has to offer. Whether you're looking to grow your own produce, or simply have a fun day out with your family, there's something for everyone. Visiting local farms not only helps support small businesses but also can provide you and your family with nutritious and delicious fruits and vegetables- pesticide and fertiliser-free! Sounds like a win-win to us. Most farms in Hong Kong are in the New Territories, but you can find a few on Lantau and Hong Kong Island, too.
Here's our round-up of 10 local farms to visit in Hong Kong:
This farm is chock-full of entertainment for kids including a bouncy castle, fishpond, family bicycle rides, pony rides, fish and horse feeding, workshops, a collection of organic bean sprouts, vegetables, mushrooms and much more. Located just 10 minutes from Yuen Long, the EcoPark occupies over a million square feet of land with lychee forests. An educational partner with Hong Kong schools, Tai Tong promotes environmental awareness, health and well-being. 
Location: No.11, Tai Tong Shan Road, Yuen Long, New Territories
Also known as Fengsheng or Rich Organic Farm, Fruitful Organic Farm was established in 2011 and offers farmland rental, guided tours and venue rental for parties, weddings, photo sessions and large gatherings. The farm is a beautiful backdrop for photos or a party. They also have indoor space for gatherings, classes, etc. and a BBQ grill is available for rent too.
Their on-site farming instructors can give suggestions for planting your own plot. Take an "Organic Farming Guided Tour" to experience the process of organic farming and try planting organic plants by hand. At the farm you'll learn about organic farming and the impact of food waste on the environment. There are also activities like art jamming for kids.
Location: Sipai Shek Village, Kam Sheung Road, Yuen Long, New Territories
Covering 250,000 square feet, Zen Organic Farm is located in the northern New Territories area of Ta Kwu Ling. Taste delicious fruit and green vegetables harvested at the peak of their flavour and nutritional value. Relax in their garden where you can enjoy beautiful flowering and decorative plants. The farm offers half and full day educational programmes for schools and group visitors. This is a private farm so visitors must contact Joey Ng on +852 66922671 or via email joey@zeno.com.hk in advance of their visit. The entry fee is $30 which can be exchanged for drinks or organic produce of the same value. 
Location: Ping Che, Ta Kwu Ling, New Territories (Near Lei Uk Village)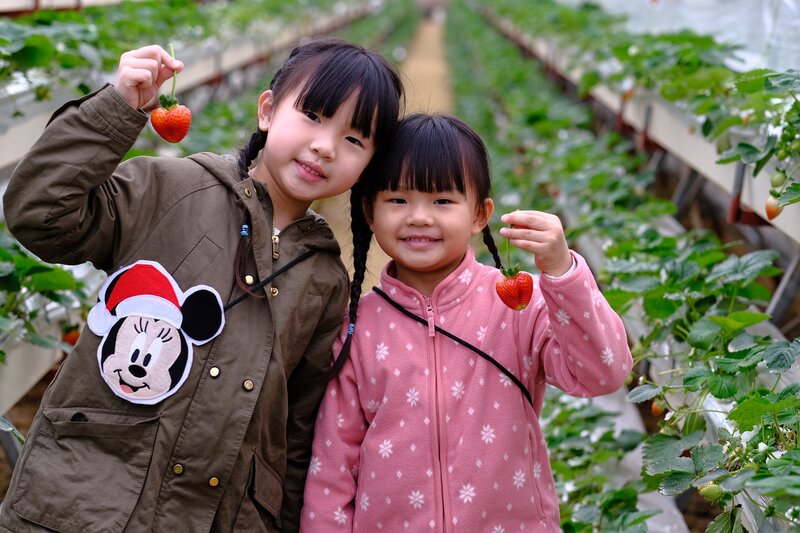 Here you will find locally grown vegetables in the heart of Hong Kong. Located in Aberdeen, Common Farms started on Cheung Chau Island and has continued to grow. They've expanded their network of local farms and cater to Michelin-starred and home chefs alike, providing delicious, nutritious, and low-carbon footprint microgreens, edible flowers, and specialty herbs. Take a tour or attend a workshop with the family to learn more about how to go from seed to table. You can even buy seeds there and start your own small garden. Common Farms can share how they've optimised space by going vertical. Fun fact: their indoor farms use idle industrial space to grow over 10x the amount of produce as an equivalently sized outdoor farm.
Location: Unit F, 24th Floor Sun Ying Industrial Center 9 Tin Wan Cl, Tin Wan, Aberdeen
Dragontail Farm aims to provide local communities with affordable, organically-grown produce with a high nutritional value; to build soil fertility and biodiversity; to reduce dependence on fossil fuels; to reduce carbon emissions; and to educate and set an example of how to live more ethically and sustainably. The farm grows loofahs, silk gourds, water spinach, lettuce, cabbage, broccoli, eggplant, sweet potatoes and beans. They also have a range of fine herbs, including chervil, rosemary, basil, oregano, chives, mint and Italian parsley. Depending on the season, they also have fruits like bananas, mulberries and passionfruit occasionally available.
Dragontail offers educational organic farming programmes for children of all ages. These programmes discuss the importance of bees as pollinators, show the inside of a working hive and help children to prepare and plant a vegetable bed. They finish off by making scarecrows. The farm also offers activities including artwork using items collected from nature and square-foot gardening for rooftops or balconies and more. Bring your own snacks and drinks along and make a day of it.
Location: Luk Tei Tong, Mui Wo, Lantau Island
Full of natural delights and learning opportunities,KFBG is a conservation and education centre with a host of activities for the whole family. Enjoy the animal exhibits, butterfly garden, orchid nursery and beautiful pavilions or explore the many trails and paths. KFBG offers a variety of educational activities covering ecology, art, organic planting and closeness to nature. Take part in nature education activities, transformation workshops, natural art activities or learn about sustainable living and agriculture. Covering an area of ​​148 hectares and located on the northern slope of Tai Mo Mountain, KFBG was established in 1956 and is committed to raising the public's attention to ecology and sustainable living by carrying out species conservation and ecosystem restoration work.
Location: Lam Kam Road, Tai Po, New Territories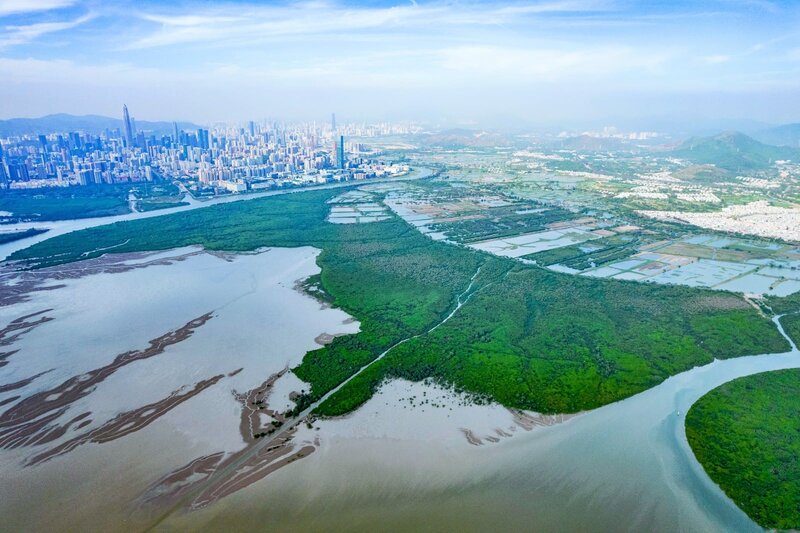 If a pineapple theme makes you happy (guilty), what's not to like about Go Green Organic Farm? They have alpacas to pet, a children's playground, a pineapple gallery and handicraft workshops so there's plenty of entertainment and education to take part in. You can even bring your dog along…if you follow the rules.
Location: Sze Pai Shek, Kam Tin, Yuen Long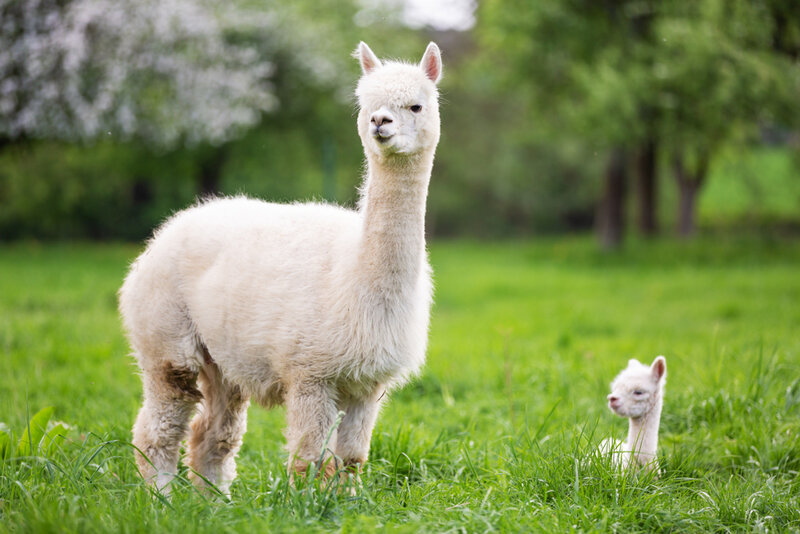 At Mapopo, you're welcome to come to the farm market to buy vegetables, to participate in activities or just to visit the village. The community farm market sells fresh vegetables produced in the village, eco-friendly daily necessities, grains and oil along with other local products. They offer guided tours and fun workshops (be sure to check ahead to ensure these are back on). 
Location: 6 Ma Sik Rd, Fanling
Don't miss the butterfly-themed décor, activities and butterfly pea flavoured food and drink. The farm has a playground and sandbox for kids as well as activities such as honey extracting and cookie making. Check out the goats, rabbits and alpacas or take a  paddle boat out on the lake. Entry includes a ride on the paddle boats, bouncy castle for the kids and some craft activities. The farm also offers plots for rent to plant vegetables.
Location: Le Jardin, 8 Fung Yuen Rd, Tai Po
A natural education, interactive farm in operation since 1992, Holiday Farm aims to promote green culture and an environmentally friendly lifestyle. Come to the farm to take in the beautiful scenery, enjoy the fruit garden and discover various animals. Kids can take part in creative and original activities including D.I.Y. activities like bread making, scarecrow making and more. There's also a playground and slides.
Location: 62C Tai Lung Hang Village, Sheung Shui, New Territories
Related articles:
Picture 1 courtesy of Zen Organic Farm; picture 2 courtesy of Kadoorie Farm and Botanic Farm; picture 3 courtesy of Shutterstock