Reading Time: 2 minutes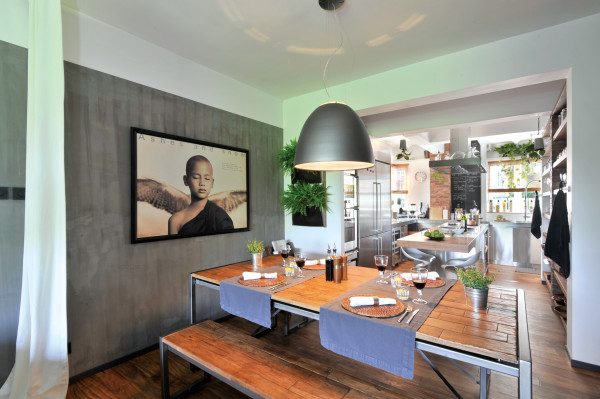 "I'm not someone who needs to accumulate a lot of stuff anymore," says owner and design consultant of Bricks and Mortar Cynthia Lie. On the face of it that is true enough; Lie's style is pure contemporary minimalism, yet she brings a fair amount of warmth to this thoughtful Discovery Bay interior along with her well thought-out storage and delightfully soft furnishings. Careful consideration was taken and many ideas bounced around before swift renovations began on this 1616 sq m three-bedroom- plus-study apartment. "It took 11 weeks for us to renovate," says Lie. "It was very quick as we were very organised. We had everything ordered and bought to start."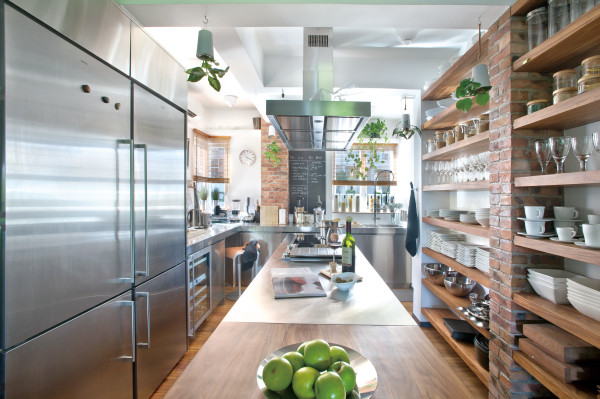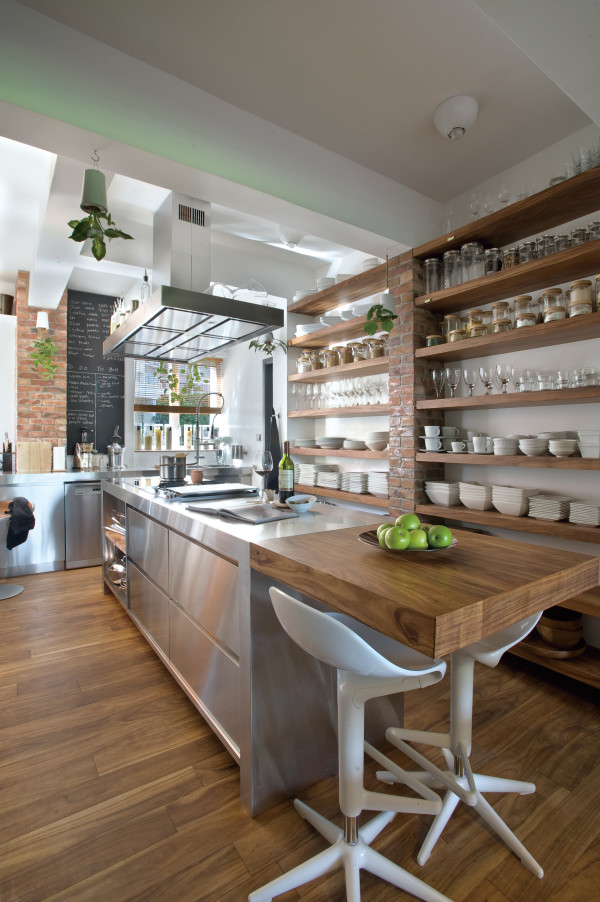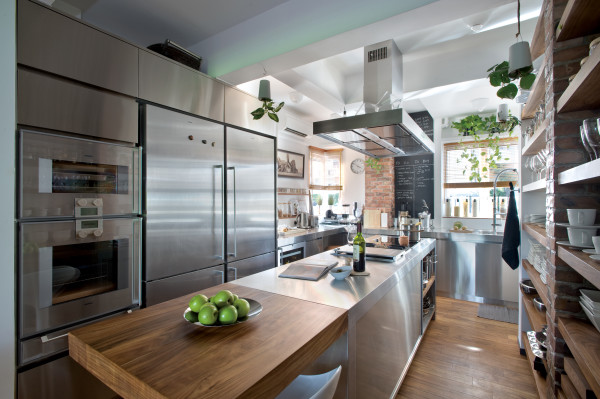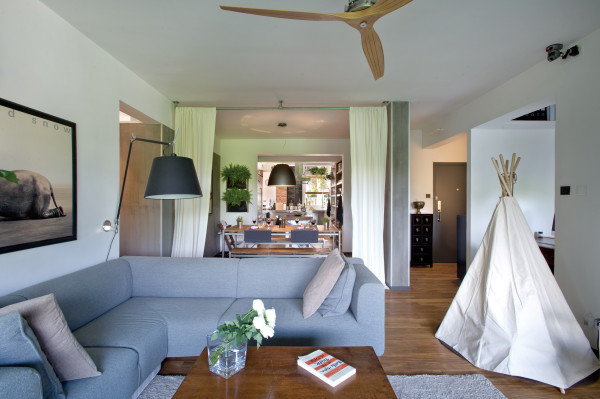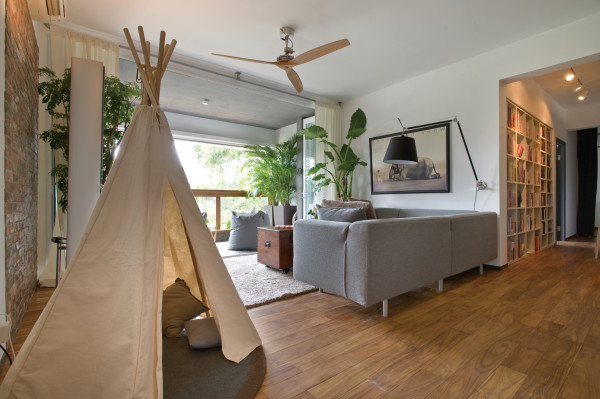 The sunny open-plan apartment houses Lie, her husband and their two children, aged four and two years. Work brought the couple to Hong Kong from Europe 20 years ago, and their love of the vibrant pulse of the city has given their children a fantastic start to life. "I love the international community here and it is a fantastic city to work in," Lie says.
Construction work and nearby noise in Mid Levels, led the couple to put an offer on the Discovery Bay apartment in 2010. The close proximity to water and a feeling of more space first caught their attention. "Discovery Bay was a good choice as it is an easy place to live and the lifestyle seems closer to nature," says Lie.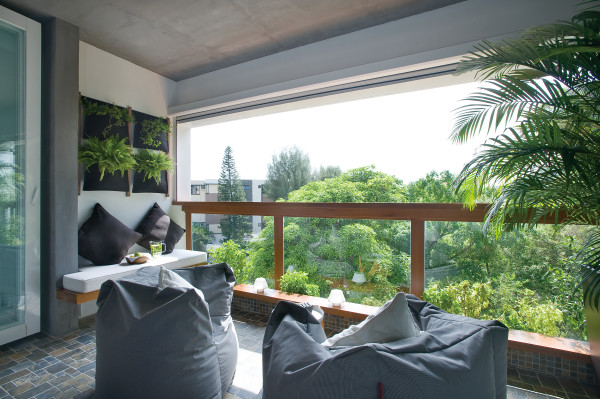 It's the apartment's open-plan kitchen with exposed shelving and stainless steel fittings that Lie describes as the heart of the house. "It's really where everything is happening; we love cooking and find our kitchen is a lovely meeting place for us all," she says.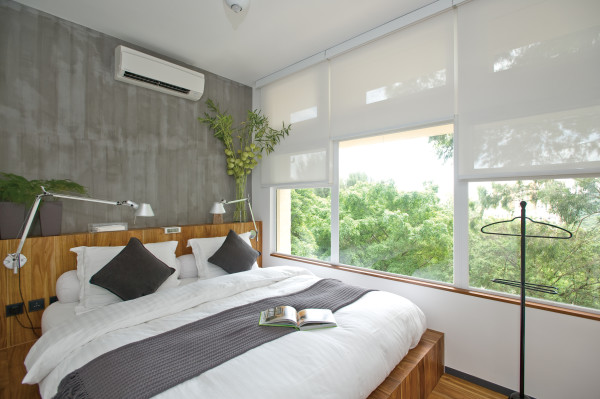 At first glance, the apartment's clean minimalism gives the space an immaculate sense of order – but Lie has created hidden storage and lovely soft divisions that make the space feel fun, loved and lived-in. A cream floor-to-ceiling curtain luxuriously separates the dining room from the lounging area, and is just one of many ways Lei has turned the practical into something chic and unexpected. "I like contrasting material – it creates more life," she explains. "We used a mix of polished concrete on the floors and walls with exposed bricks as well." To Lie, the end result is New York loft meets tropical resort-style home.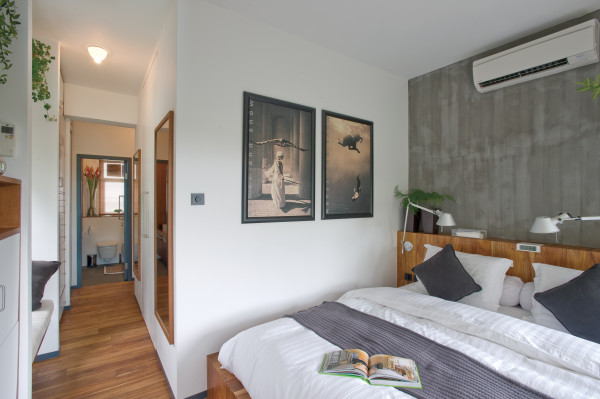 Although Lie is all for practicality she took the time to design a room purely for her husband's LP collection, which houses an incredible array of vintage vinyls. Her children's room has two well-considered areas (play and sleep have their own sections); the sleeping area was raised 70cm and storage was built beneath two cots. Lie says every fixture and detail was custom-made to fit in the home. And her attention to detail has definitely paid off. It's the combination of a cool minimalist aesthetic and lived-in warmth with quirky practicality that gives the apartment an inviting feel. Lei says she likes Tree and Ovo in Hong Kong for interiors and for some storage inspiration she heads to Muji and Ikea.