Reading Time: 2 minutesAre you in need of inspiration for somewhere to take the family that dad will like? Or simply sick of typical man complaints about too small portions, too fancy food, or too little flavour? We've rounded up a few Hong Kong food hotspots that should have any guy grinning in no time… and girls, too!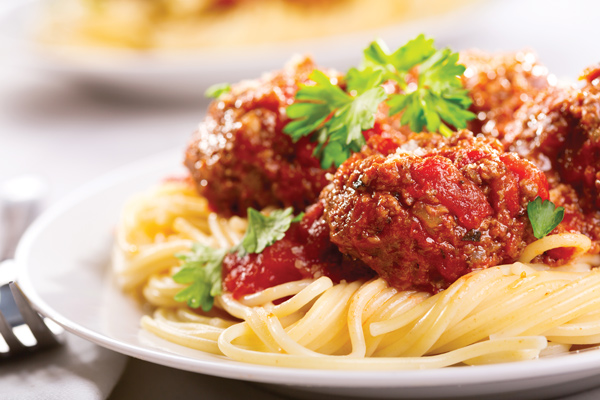 Burger bonanza
For many guys, a good meal equals a good burger – and with the current burger renaissance that's happening in Hong Kong, you're pretty spoilt for choice! A trip to testosterone-fuelled The Butchers Club Burgers should sate any bloke's burger cravings… especially if he gets his smackers around their infamous Double Happiness Burger, from their "secret menu" (hint: it's available on their website). This whopper features a double patty made from top quality dry-aged beef ground on site, plus double cheese, double maple-glazed bacon and caramelised onion mayo, all packed between two grilled cheese sandwiches; trying to fit this in your mouth has practically become a foodie rite of passage amongst certain groups of guys in Hong Kong. Finish off with a serving of their duck fat fries and a craft beer… and if that doesn't put a smile on your man's face, we're not sure what will!
G/F Rialto Building, 2 Landale Street, Wan Chai, 2528 2083; Suite A, G/F Sunwise Building, 112-114 Wellington Street, Central, 2347 0777 www.butchersclub.com.hk/burgers
Up the steaks
For something slightly fancier, you can't go wrong with a good steak – and the prime pieces of beef at Morton's The Steakhouse are definitely some of the best in town. Founded in Chicago back in 1978, Morton's raised the steaks (geddit?) worldwide by using only USDA prime-aged beef at their restaurants; to give you some perspective, of all the beef produced in the States, less than two per cent is certified as USDA prime so you know this really is the good stuff. Boasting the perfect ratio of marbling for flavour and beef maturity for a finer texture, you can take your pick from the likes of New York strip, filet mignon, prime rib and bone-in ribeye, with the latter weighing in at a mighty 22 ounces. The location also boasts stellar harbourside views over Hong Kong – with stellar steaks to match.
4/F, The Sheraton Hotel Hong Kong, 20 Nathan Road, Tsim Sha Tsui, 2732 2343 www.mortons.com/hongkong
Mamma Mia meatballs
If you're after something a little less beefy but just as satisfying, New York-Italian 50s-styled joint Carbone might just do the trick. The Hong Kong outpost of the critically acclaimed original restaurant in New York makes you feel like you've stepped onto the set of The Godfather – with big personalities, big portions and even bigger flavours! Our top picks here to satiate a man-sized stomach are Mario's meatballs (practically the size of your fist and flavoured robustly with herbs and lashings of tomato sauce) and the vodka rigatoni (creamy, moreish, perfectly al dente and a little bit alcoholic… how can you go wrong?), but be sure to save room for some selections from their dessert trolley. Yes, we know desserts are usually considered "girlie" but we defy anyone not to fall in love with their simply irresistible lemon cheesecake, which is probably the best in Hong Kong. Comfort food done with class – how could anyone resist?
9/F, LKF Tower, 33 Wyndham Street, Central, 2593 2593 www.carbone.com.hk