Reading Time: 4 minutes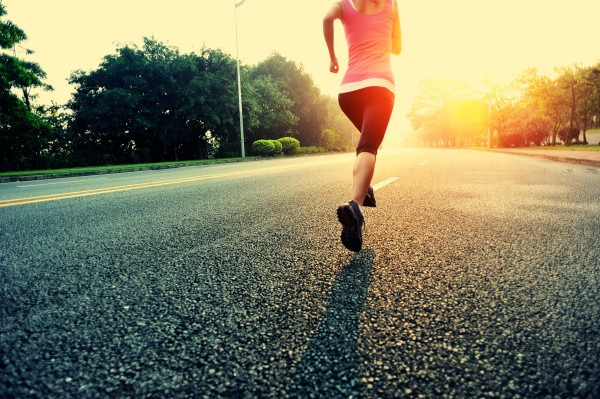 OK, I'll 'fess up, I don't run. I mean I can if I need to, like if I'm in a rush, but even then (as my husband will readily inform you), it's unlikely. Therefore, it is with awe and somewhat begrudging admiration, that for several years now I have watched as an increasing number of women take up long-distance running.
We're not talking about girls in their late teens and early twenties, but mums in their thirties and forties. Many of them have had little previous running experience other than chasing around after active toddlers. So what makes a sane mother of several children want to head out in the wee hours of the morning to dodge Hong Kong commuters, while working up a sweat and a pounding heart rate?
Rising runner
Thirty-eight-year-old Pok Fu Lam mum Mel Badenach recently came in 15th place from a field of 700 women at the Unicef Disneyland half marathon. She only began running three years ago – six months after her third child was born.
"I didn't really enjoy it when I first started, but it was a means to an end; I wanted to get back in shape and I didn't have a lot of free time," says Mel. "If you had told me back then that I would be competing in a half marathon I would have said you were crazy, that it just wasn't possible."
Mel's initial goal was to run five kilometres. After surprising herself by hitting that mark within a short space of time, she began pushing it a little further with each run. Not only did Mel begin to enjoy it, running has now become an important part of her physical and mental wellbeing. She heads out at 5.30am, four times a week, to run for an hour on the roads and trails around Pok Fu Lam. Mel is home by 6.30am to get the kids ready for school and herself ready for work.
"I'm definitely addicted to it," she says. "It's the only hour of my day I have completely to myself, with no one hassling me or asking me to do something. It's a big stress reliever and puts me in a great mood for the rest of the day."
Having now competed in two half marathons, Mel has her sights set on the main event.
"My aim is to run the New York City Marathon next year, soon after I turn 40," she confides. "I will need to step up my training, which will be a challenge with three kids and work to contend with, but it's a great way to celebrate a milestone birthday!"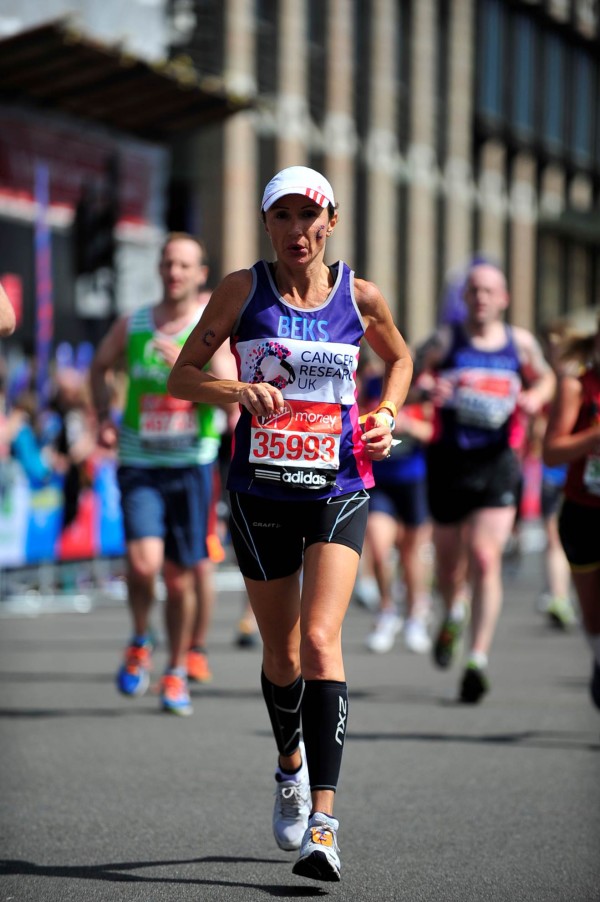 Marathon maven
The NYC Marathon is looming large for another Hong Kong mum, who is training hard and will be giving it her all this coming November.
Forty-two-year-old Beks James runs music and movement classes for pre-schoolers in Stanley. She has also completed three London Marathons in the past five years, with her fastest time clocked at an impressive three hours and 24 minutes. Incredibly, Beks is another mother of three who only began running after her children were born.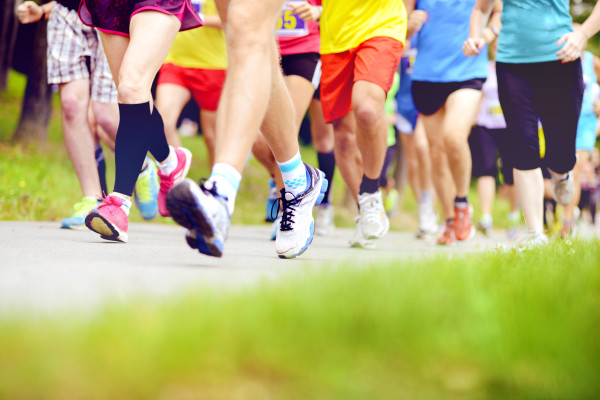 "My husband was doing a 10km charity run and asked if I wanted to keep him company," she says. "I thought 'why not?' and started with a little training. I was amazed I found it quite easy and enjoyable."
Beks found some other like-minded mums to join her in training for a few half marathons before taking on the real deal in London.
"A close friend had cancer, and it was good motivation to have the goal of raising money for cancer research in my mind, while putting in the hours for training," she says. "Over three marathons, I've been able to raise around 30,000 quid (HK$360,000), so it's been worth it."
Beks believes Hong Kong is an ideal place to train for long-distance running because of the varied terrain on offer. Dozens of hiking trails are available and easy to access, and allow runners to train without fear of traffic and exhaust fumes.
"Training for a marathon can get quite boring if you're running the same track all the time," says Beks. "Here, it's easy to mix it up with hills, running on the flat and the beach. The climate here is also ideal for training, but avoid the afternoon heat in summer!"
The biggest concern for Beks in the lead up to New York is keeping herself injury-free, as the sport can take a heavy toll. Her first injury was a fractured knee, sustained after a slip and fall at the end of a 50km race. More recently, Beks suffered painful bulging discs in her spine, which she believes was caused by overtraining and following other people's advice.
"At this age, I know my body better than anyone and I've learnt to trust my own instincts," she says. "Now I train less but I train smart, and it's paying off."
Beks recently came in third place for the Women's 25km Greenpower race, and will soon start ramping up the training to be marathon-ready for November.
"I am really looking forward to New York; I had to pull out last year two weeks before the race because of my back, so I am very determined to get there this year."
Ready to run? Be prepared
While long-distance running is challenging for everyone, there are extra considerations for women post-30 and 40, beyond the usual wear and tear on ankles and knees.
Hong Kong sports nutritionist and ultra-marathon runner, Jeanette Blanks, says women in this age group can do more harm than good if they are not adequately refuelling their bodies.
Jeanette says many women take up running to lose weight, and will also restrict calorie intake and cut carbohydrates at the same time. If the body doesn't have enough energy-dense food to replenish the source, problems arise.
"Too little energy will lead to fatigue and poor concentration, it can compromise the immune system, hormonal balance and metabolism," she says. "Instead of losing weight, the body may begin to store fat, as it tries to cope with reduced energy input compared to output."
Jeanette advises runners to eat healthy carbs like oats, wholegrain toast, pasta and quinoa, coupled with lean proteins like chicken, fish, eggs and dairy. Also, aim to fill your diet with a "rainbow" selection of dark green, blue, red and purple fruits and vegetables.
"Stay nourished and stay hydrated," says Jeanette. "Running is a great way to improve fitness and connect with your surroundings, but make sure you're looking after yourself at the same time."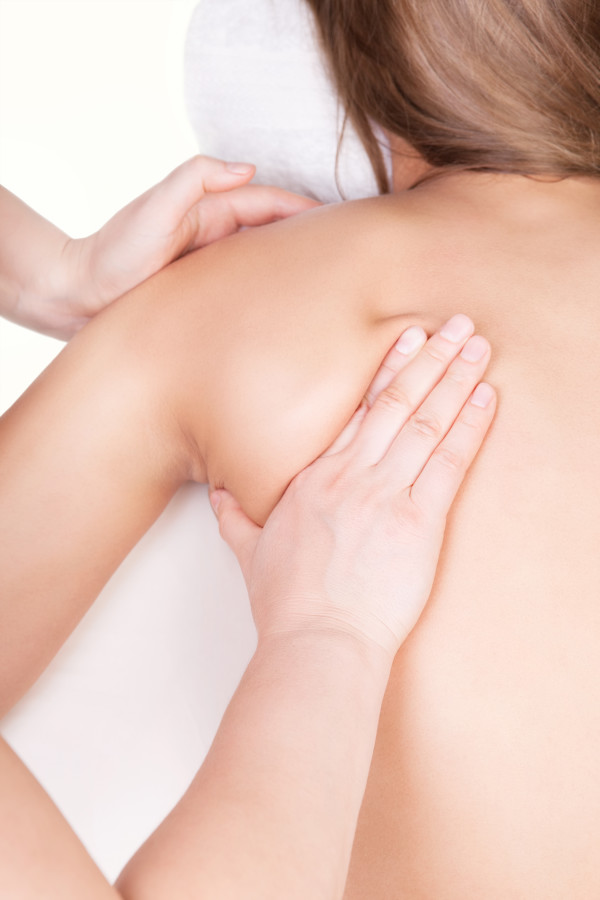 Top tips to hit the trails
Take it slow – have incremental goals and build up gradually
Hydrate – drink before, during and after
Sun protection – slather on cream and wear a cap
Watch out for local wildlife – most runners in HK have encountered the odd snake or two
Treat yourself to a post-run massage – it helps sore muscles and aids recovery