Reading Time: 5 minutes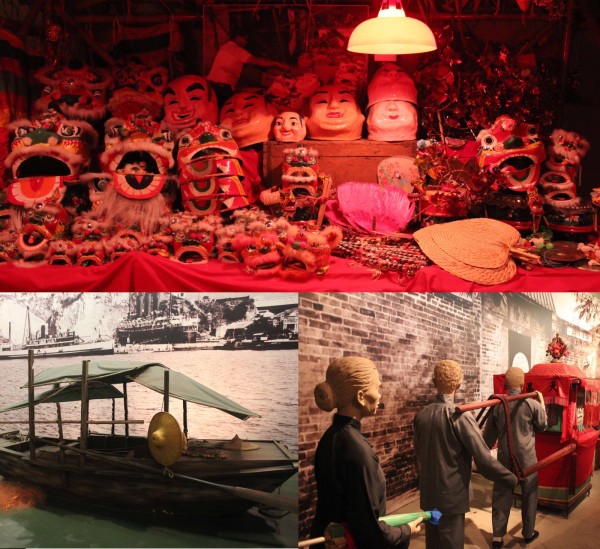 Museums in Hong Kong do a great job of making learning both accessible and entertaining for kids, and the wide variety of museums ensures that there is something for everyone to do, whether it's exploring historical artefacts, building a model ship or conducting a science experiment. Ticket prices are a bargain to boot, starting from just $10 per entry and $100 for an annual pass with unlimited access to some of the top museums across the city. Here are some of my favourites.

1  Hong Kong Science Museum
This museum is truly all about kids with hundreds of interactive exhibitions, exciting science programmes and demonstrations. Children will be amazed by the 22-metre-high Energy Machine which, when set in motion, demonstrates energy conversion through a continuous stream of balls whizzing along the tracks like a roller-coaster. It will be hard to pull curious minds away from the Electricity and Magnetism Gallery with its many interactive displays, from charging a train to lighting an electric bulb. Transportation buffs will fall in love with the suspended DC-3 aeroplane, the large treasure ship model, as well as the cylinder diesel engine on display. For something more light-hearted, The World of Mirrors gives plenty of laughs, with its many amazing optical effects.
2 Science Museum Road, Tsim Sha Tsui East, Kowloon. Tel: 2732 3232
2  Hong Kong Museum of History
Situated next to the Science Museum, this museum tells Hong Kong's story through eight exciting galleries showcasing times such as prehistoric Hong Kong, the Han to Qing dynasties and the evolution of the modern city. Step back through time exploring rocks and fossils demonstrating our topography over the last 400 million years. Kids will love roaming through the stunning reproductions of old Hong Kong, including a quaint tea house, grocery store and post office. And be sure not to miss the double-decker tram or life-sized fishing junk on display! For those growing appetites, a spacious, 'old-style' cafe with decent food is on hand.
100 Chatham Road South, Tsim Sha Tsui, Kowloon. Tel: 2724 9042
3  Hong Kong Heritage Museum
Learn about the history, art and culture of Hong Kong here with exhibits spanning 7,500 square metres. Highlights include the Bruce Lee exhibit for kung-fu fans, the Cantonese Opera Hall with its gorgeously reconstructed theatre, and the Children's Discovery Gallery. The Children's Discovery Gallery has eight play zones specially designed for kids from four to 10 years old. Here, children can explore the make-believe Mai Po Marshes to learn about animals, visit a traditional village house and play olden-times games. In addition, the Hong Kong Toy Story exhibition will captivate young minds with a nostalgic stroll down toy memory lane.
1 Man Lam Road, Sha Tin, New Territories. Tel: 2180 8188
4  Hong Kong Museum of Coastal Defence
Immersed in history, the Museum of Coastal Defence is housed in the old Lei Yue Mun Fort which was built in the 1880s. Situated on a high ridge, the museum enjoys stunning views of the harbour and city. Explore the many outdoor exhibits, such as old military vehicles, observation posts, battery sites and an old torpedo station. Head inside to wander through the tunnel-like galleries and pop by the Children's Corner for some drawing time and fun photo opportunities. Special kids' activities are held on select Sundays, such as warship or tank model making.
175 Tung Hei Road, Shau Kei Wan. Tel: 2569 1500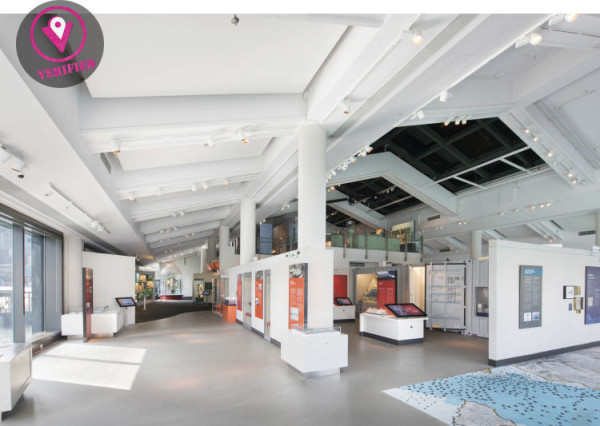 5  Hong Kong Maritime Museum
Part of the Star Ferry terminal with amazing views of Victoria Harbour, this spacious museum tells the maritime story of Hong Kong – pirates included! Collections range from ship models and paintings, to nautical instruments and part of a lighthouse. Children will enjoy the many interactive displays, from smelling the aromatic cargo of exotic spices, to sinking pirate ships (virtually!) and exploring the navigation bridge. There are plenty of areas to take a rest, plus a children's drawing corner. On weekend afternoons, you may visit the KM Koo Ship Bridge Simulator which has the latest control deck in the country. And if you're feeling hungry, pop up to Cafe 8 on the rooftop which offers delicious food and a lovely terrace.
Central Pier Ferry No. 8, Man Kwong Street, Central. Tel: 3317 2500
6  Fireboat Alexander Grantham Exhibition Gallery
A museum in a fireboat? Yes, it exists! The Alexander Grantham fireboat was the flagship of the Hong Kong Fire Services Department's fireboat team, before it was renovated into an exhibition gallery of 1,200 square metres. In addition to exploring model boats, fire-fighting objects and uniforms, kids will love roaming the upper and lower decks of the boat. And if they still have energy to burn, a visit to the sprawling Quarry Bay Park playground is a must.
Quarry Bay Park. Tel: 2367 7821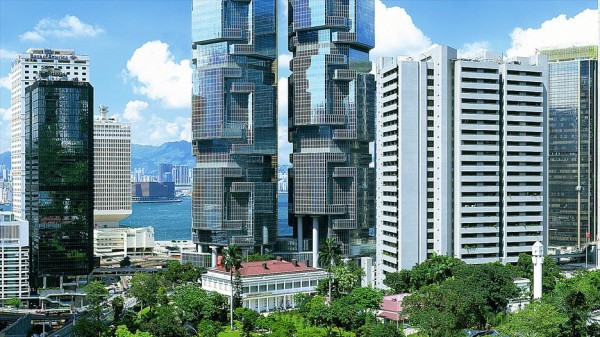 7  Flagstaff House Museum of Tea Ware
Situated in a beautiful colonial house, which previously belonged to the Commander of the British Forces, this small museum is the perfect stopover for a day in Hong Kong Park. In addition to exhibitions of tea ware, the museum holds tea demonstrations, gatherings and lectures to promote Chinese tea drinking culture. There is also a lovely playroom with wooden tea sets, books, blocks and electronic games for kids.
10 Cotton Tree Drive (Inside Hong Kong Park), Central. Tel: 2869 0690.
---
Not suffering from museum fatigue yet? Here are a few more, off the main museum circuit, to check out:
Hong Kong Railway Museum, Tai Po – An open-air museum exploring the history of Hong Kong's railway transportation. Exhibits include the historic station building, coaches and a steam locomotive.
Hong Kong Police Museum, Wan Chai Gap – Perfect for law enforcement fans with two amazing playgrounds nearby.
Asia Society Hong Kong Center, Admiralty – Lots to explore among the beautiful and historical grounds of this artistic and cultural centre. Don't forget to pop into AMMO, the award-winning restaurant on site.
University Museum and Art Gallery, Bonham Road – At the main entrance of The University of Hong Kong, this museum boasts over a thousand Chinese antiquities, such as bronzes, ceramics and paintings.
Hong Kong Museum of Medical Science, Mid Levels – Learn about traditional and Western medical sciences in a stunning Edwardian heritage building, a Hong Kong monument in itself.
Sheung Yiu Folk Museum, Sai Kung – Explore a 19th century Hakka village in the beautiful Sai Kung Country Park
Lei Cheng Uk Han Tomb Museum, Sham Sui Po – Visitors can view this old tomb, believed to have been built in the Eastern Han dynasty (around AD25 – 220).
Sam Tung Uk Museum, Tsuen Wan – Explore a 200-year-old walled village and its houses, furniture and agricultural implements used by Hakka people.
Madame Tussauds, The Peak – For a dose of modern culture, kids will love the interactive zones and exploring the 100 incredibly lifelike wax figures of music icons, famous stars and historical heroes.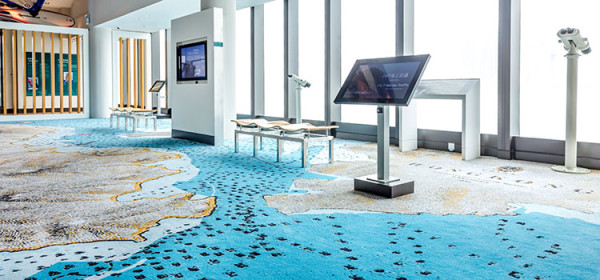 What's new?
The next couple of years will be exciting ones for the museum scene. Currently undergoing renovation, the Hong Kong Space Museum is expected to reopen at the end of this year. Fortunately for space fans, the Stanley Ho Space Theatre remains open and is currently screening "Robots" in its Omnimax Theatre, "To Space and Back" in 3D and "Decoding Starlight". In 2019, the newly renovated Hong Kong Museum of Art is expected to reopen, as well as the much anticipated M+ in West Kowloon, Hong Kong's future museum for visual culture focusing on 20th and 21st century art, design and architecture.