Reading Time: 4 minutesWhere to find goodies you and your kids will love, keep up-to-date with all things 'baby', plus find ideas and inspiration for getting out and about with the family.
---
Enjoy the journey
KIPLING Travelling will be sure to put a spring in your step and a smile on your face. The range is designed to bring happiness and functionality to women who are always on the go, accompanying them on their way to work, shopping trips and travelling to new destinations. The Travelling collection oozes adventure and is arriving just in time for the spring holiday season, with a diverse range of luggage and bags that are ideal for blissful far-flung shores. www.kipling.com.hk/tc/.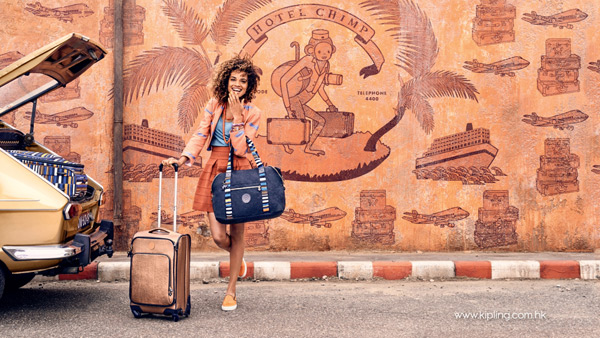 Stuck on you
Looking for unique gifts for babies or kids? From labels for all kids' clothing and bits and bobs, to personalised gifts and birthday pressie ideas, Stuck On You® will give you plenty of inspiration whatever the occasion. Personalised Dribble Bibs are not only a stylish addition to baby's outfit, they're also soft and very absorbent. Made from 100 per cent cotton front with a 100 per cent terry towelling backing and designed to keep mess to a minimum, these make a great gift idea for babies. Personalised wall flags are the perfect addition to your child's room. These flags come in a colour range of pink, blue and navy, and are made from 100 per cent cotton canvas with 100 per cent cotton cord. To order, visit www.stuckonyou.hk/.


Luxury for kids
RETYKLE is an innovative e-commerce resale platform enabling parents to buy designer children's fashion at up to 90 per cent off. Stocking a carefully curated edit of the world's top childrenswear brands – including Bonpoint, Jacadi, Chloé, Moncler, Ralph Lauren and many more – buyers can rest assured that quality and authenticity have been carefully inspected and are guaranteed. For parents looking to sell their children's gently worn branded items, the resale experience is completely hassle-free. It's as simple as booking a free pick up for your bag of outgrown clothes and earning a commission each time one of your items sells. RETYKLE offers free shipping and returns within Hong Kong. Visit www.retykle.com to pick up some gorgeous threads for your little ones.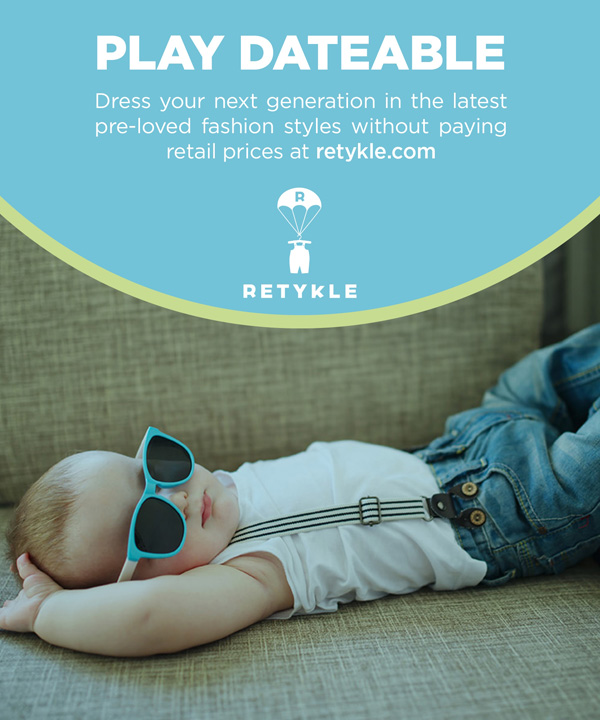 Fringe benefits
The new Boho Bags from ethical retailer inspired-collection.com are a cut above the rest! Made by Cambodian social enterprise Smateria, they feature recycled leather offcuts to create a touch of Bohemian chic. Each of these high-quality cross-body bags is unique, using leather remnants from a local sofa factory, and lined with patterned cotton remnants. The reverse side features the net material more commonly used to make fishing nets. Smateria is built on fair trade principles and creates a supportive and nurturing environment for the young women who work there, who benefit from above-average wages and benefits. To see the collection, visit www.inspired-collection.com.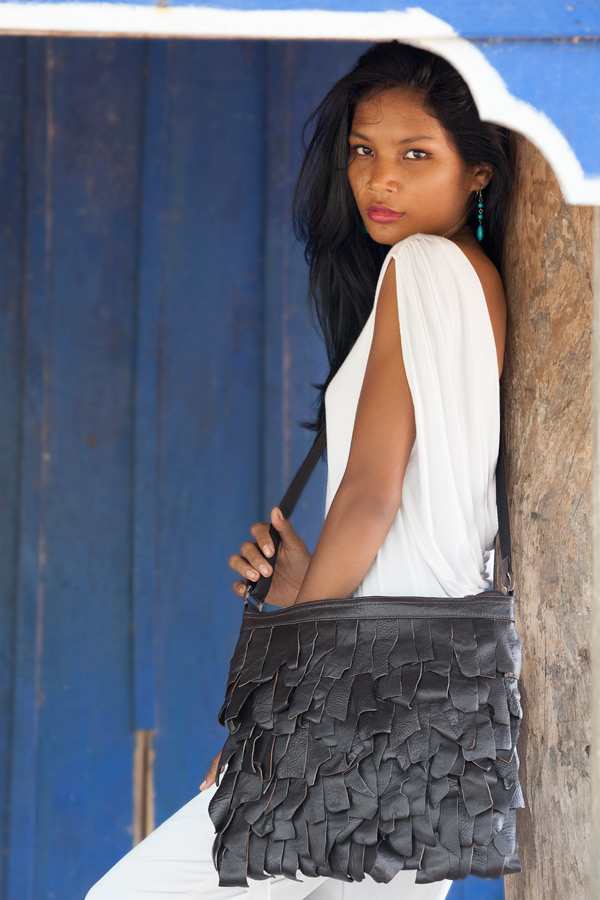 Kids' Gallery
Develop a solid foundation of creativity and performing skills with Kids' Gallery, an award-winning children's arts organisation. This year marks the 19th year of Kids' Gallery, and they will be having two fantastic showcases in June: Aladdin for the younger students; and Chitty Chitty Bang Bang featuring a cast of professional actors. Kids' Gallery is currently accepting applications to their next summer camp and performance with the theme of Alice in Wonderland. Children will receive arts and musical theatre training in preparation for their performance on stage. Parents and friends will join the audience, and all students will receive a Trinity College London exam certificate. To find out more, visit www.kidsgallery.com.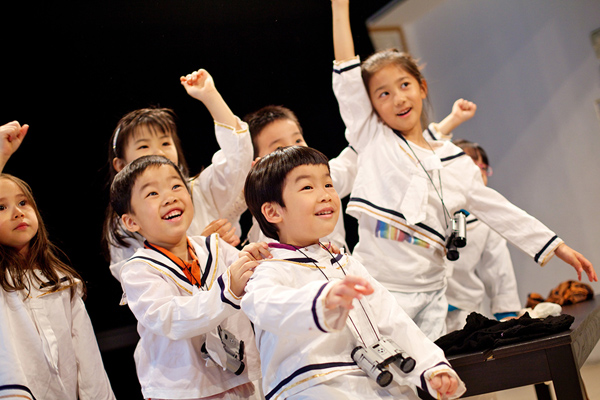 Growhouse is growing
The new branch of Growhouse has arrived in The Repulse Bay Shopping Arcade. Growhouse literacy enrichment programmes are divided into three streams: Fiction, Non-fiction and Film, which are devised by London Gifted & Talented for learners aged 5-16 years. Growhouse helps learners enrich their growth through a course structure of a learning journey: units and stages are progressively more challenging, ensuring students are consistently motivated. At stage one (for ages five to eight) comes the first steps to harness the conception of literary appreciation and critical thinking. Stage two (for ages eight to 11) strengthens the critical mind and ignites the passion to explore further. Contact info@growhouse-lgt.com and visit www.growhouse-lgt.com for timetables.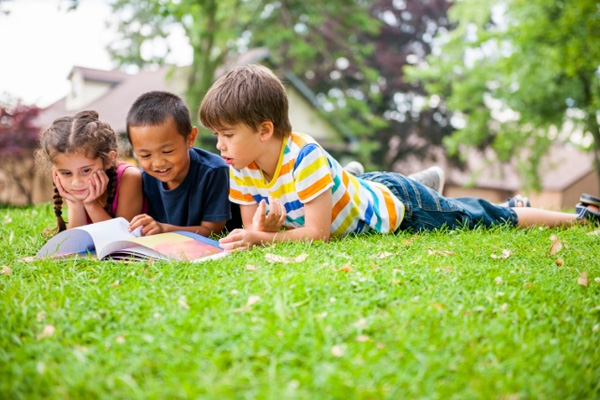 ESF Tung Chung to open
The English Schools Foundation (ESF) will soon be opening its fifth and largest international kindergarten at The Visionary in Tung Chung. ESF International Kindergarten Tung Chung will provide a high-quality, English-medium early years education for children aged three to five years. Children who attend the school will receive priority for interview at ESF primary and ESF private independent schools. The kindergarten is open for K1 and K2 applications for the 2016-17 academic year, which starts in August 2016. Interested parents can apply on the website www.esfkindergartens.org.hk/admissions/application-online.html.
Learning the lingo
With a history spanning over 30 years, HK Kidz has earned a reputation for reliability, high-quality education and academic excellence. If you are looking for your child to develop his or her language skills in a creative and hands-on way, then look no further! HK Kidz is running a selection of fun and activity-based language programmes in English, French, German, Spanish and Mandarin. This summer, don't miss their culture and enrichment programmes (available in all languages): Creative Arts, Drama, Cooking, Science & Discovery, Kung Fu, and more. Choose one course or mix and match different courses (or languages) to give your child a variety of experiences. There is a 10 per cent discount on all summer courses for siblings or friends. To find out more, contact Stella on 2877 6160, by email at infokidz@hklanguages.com, or visit the website at www.hkkidz.com.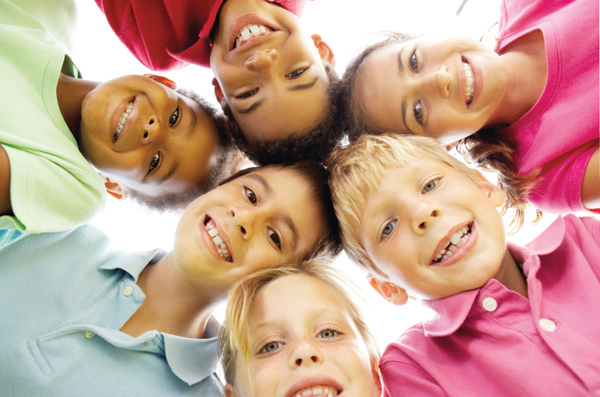 Wyeth BabyNes Free Trial
For mums juggling a multitude of responsibilities from work to parenting every day, Wyeth BabyNes is now offering MotherCourt customers an exclusive 30-day complimentary trial of the BabyNes nutrition system. Find out first-hand how it can make a difference to your lifestyle. The BabyNes dispenser revolutionises formula milk preparation, enabling you to prepare the precise amount at the optimal temperature quickly, resulting in a perfect cup of ready-to-serve milk in less than one minute. The individually sealed capsules for babies and children aged up to three years are specially designed to support their ever-changing growth and nutritional needs. To find out more go to www.babynes.com.hk or call the 24-hour customer hotline on 2599 8199 for more details.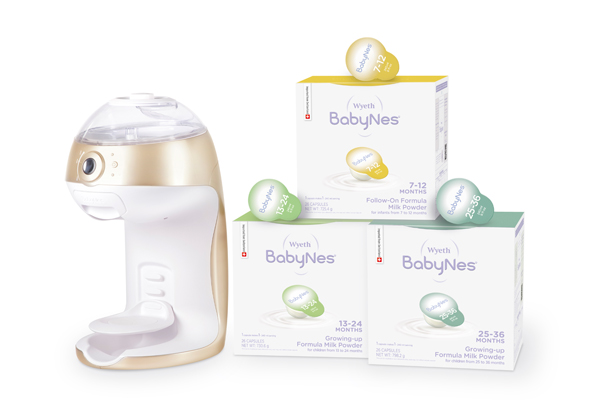 ---
For more hot happenings around town, check out our events calendar.