Reading Time: 4 minutesThere's no such thing as a free lunch, right? While it's true that few things of value come free, in Hong Kong, if you have an ID card or are a resident aged 11 years or younger, you can participate in the Health Authority's postnatal mother and childcare programme absolutely free.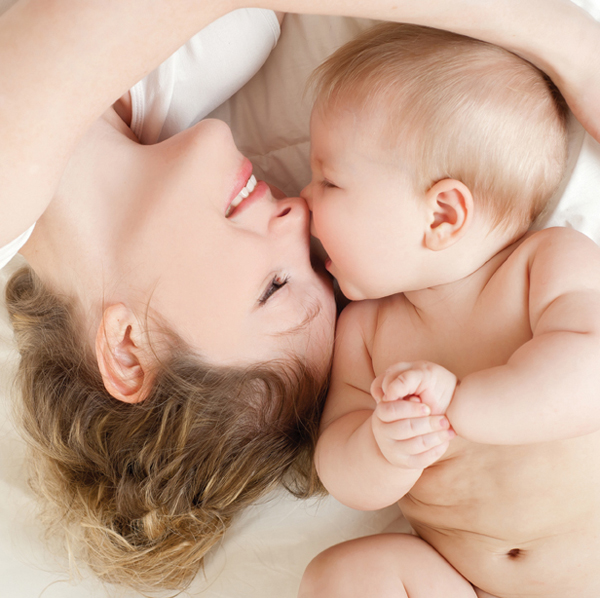 At no cost to you, the programme certainly presents excellent value! It includes initial baby monitoring for conditions such as jaundice, check-up and removal of stitches, breastfeeding advice, family planning, a schedule of immunisations that cover baby from newborn to Primary Six, developmental and growth monitoring, diet assessment and hearing screening. Cantonese speakers can also attend parental education classes.
Most of the care and services take place at one of the city's 38 Maternal Child & Healthcare Centres (MCHC). If you've registered and received your antenatal care at an MCHC, your free care will start a week after the baby's birth and can continue at the same MCHC location. If you've received your antenatal care elsewhere – at a private hospital, for example – you can still use the free MCHC programme. If any problems arise at check-points throughout the free programme – for example, if your baby has a low birth weight or jaundice sets in – mothers are usually referred to a specialised clinic within their local hospital. Visit the website (www.fhs.gov.hk/english/centre_det/maternal/maternal.html) to find an MCHC that's convenient to you and call to make an appointment.
Differences of opinion
Hong Kong is a leader in government-sponsored postnatal care, and boasts one of the lowest infant mortality rates (the number of deaths before one year of age). Since, in developed countries, infant mortality rate is directly related to postnatal care, you can be assured that the care you receive will be of a high standard. However, the "vibe" that you get will vary among centres, with some being more regimented and others having a more nurturing touch. The MCHC system allows you the freedom to choose a centre, rather than being forced into the one closest to your home, so you can find the one that best meets your needs.
The Health Authority's guidelines regarding breastfeeding are reasonable and straightforward. They say that all Department of Health employees should "encourage breastfeeding as the preferred method of infant feeding", "participate in efforts to promote, protect and support breastfeeding as the cultural norm," and "create a positive and supportive environment for breastfeeding". And some MCHCs offer excellent support regarding breastfeeding; however, staff at other centres have scared new mothers into balls of nerves if their babies are not achieving charted weight goals. Rather than addressing the root of the problem when the baby is not gaining weight, in some clinics, the goal becomes "fixing" the weight issue itself, typically by giving babies formula powder, despite the Health Authority's own guidelines. I've also heard of cases where mothers receive headmistress-like tut-tutting because a baby isn't eating his congee for breakfast.
If you find that you're not happy with the first centre you visit, try another. I've heard good reports from patients of the MCHCs in Sai Ying Pun, Sai Wan Ho, Wan Chai and Tseung Kwan O. But, that doesn't mean you should restrict yourself to these few centres. Different patients will have different expectations and experiences.
"If you supplement the free offerings with other help when you need it, you can enjoy a positive experience."
Precious time
While your postnatal care is free, you will pay with your time. The typical government appointment system works in two-hour blocks, where a certain number of mothers are given an appointment time of between, say 9am and 11am. Within that block of time, patients will queue to be seen, first-come first-served. Your best bet is to book the first block in the morning or the first one after lunch, when you won't encounter a backlog. Your next best option is to arrive early for your block and get the first appointment in the queue. Or, if you find yourself with a wait on your hands, settle in and enjoy snuggle-time with your baby. Some centres have a separate and comfortable breastfeeding room that's usually quieter than the waiting room.
Some mothers are able to go with the flow with the government system, just relaxing while they wait and thinking about how they'll use the money they're saving for a really nice family outing… or ten. Especially if you supplement the free offerings with other help when you need it – regarding postnatal issues that are specific to your culture, for example – you can enjoy a positive experience.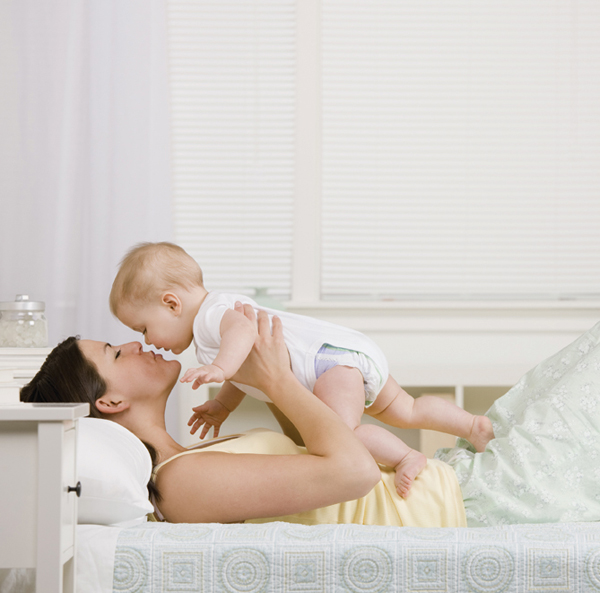 Those supplemental services might come from private clinics, such as Annerley. Their patients often use the free government system for services like immunisations, while topping up with a bit of private care for the more holistic aspects of babycare, like breastfeeding, sleep support and general advice. Private clinics also offer a greater degree of convenience, with services such as home visits for weighing the baby and removing the stitches. Mothers who are looking for a second opinion or even affirmation that they're doing the right thing and that their baby is perfectly healthy and normal, often find the support they're looking for in private clinics.
Because the focus of the government system is to provide the best care, at the best price, for the majority of the population in its care, if you fall outside the curve and need extra services or support, sometimes the only option is to go to a private midwives' or doctor's practice.
We're very lucky that Hong Kong provides such an excellent healthcare system, at a great price, that more than covers the basics for postnatal care. And we're also lucky that we have options – both public and private – that mothers can mix and match to get the best care to suit their family's needs.