Reading Time: 5 minutes
Looking for a new way to bond with your daughter? Well, establishing a mother-daughter book club might be just the ticket! Mum Erica Lyons shares her tips on getting started (and her top book recommendations to boot!).
Book clubs are a bit like shopping for hats and I have tried on many in the past two decades. While I am most certainly a hat person, not all types suit me. It has taken me a long time to finally find the perfect fit – the same holds true with my book club.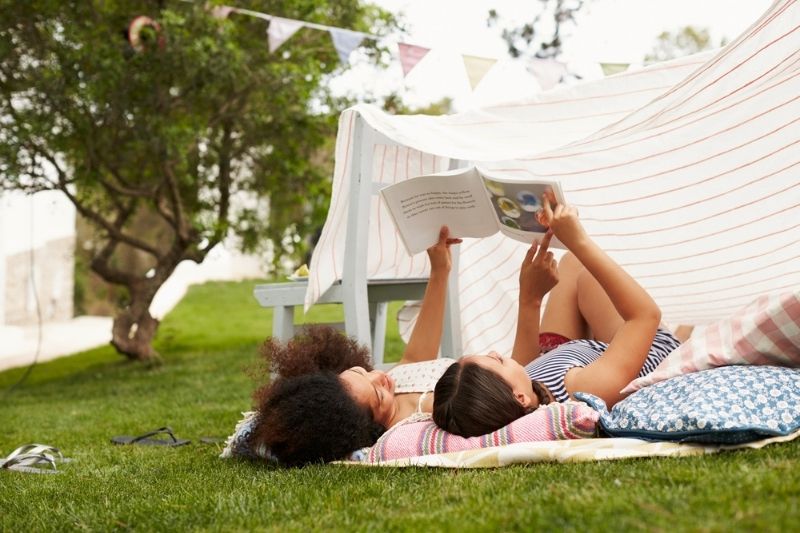 There was the one book club where the motto was essentially "nothing more intellectual than People magazine". Then there was the one where chick lit was our bible and, trust me, Confessions of a Shopaholic lends itself to exactly as vacuous a conversation as one would expect. Then there was the book club that actually disavowed chick lit and gave up books altogether in favour of chick flicks.
Unsatisfied, I found myself again shopping for a better fit and fell in with a pseudo-intellectual set that seemingly needed the book club to justify their collection of underutilised advanced degrees. I found myself forced to compete and spending more time researching than I had in my entire first year of law school. And then there was the one that, if you weren't decked in designer duds, there was no need to bother showing up.
So, after years of pretending to be stupid and then pretending to be scholarly and then pretending to be swank, I have finally found the perfect book club. Well, found may not be the right word. I created my own. Our age range is from 11 up to, well, let's just leave it at 40. We come in pairs and without pretences, three sets of mothers and daughters.
My daughter was born a reader. We are a family of readers and have had to develop an entire set of safe reading rules that I never anticipated: no reading while walking a flight of stairs, while crossing a street or while walking through a parking lot. All three of my children read in taxis, even the short $22 rides, on tuk tuks and on speedboats. And while books are certainly aplenty, I have become aware of the lack of suitable choices when it comes to books for pre-teen girls. While "boy" books, despite my personal dislike of dystopian tales, challenge their minds and infuse science, philosophy and history into them, "girl" books tend to be entirely vacuous, challenging them chiefly to question their self-worth and their wardrobes.
My general displeasure over the popular "girl" books has been somewhat mitigated through our book club. It has allowed us to share our lists of "better" books with one another. And though books and book choice are important, it isn't only about the books: It is also – perhaps equally – about friendships, relationships, individual voices, listening and talking. (Not to mention the importance of the home-cooked meal that we share. It has become a sort of unwritten personal challenge to try to make the meal coordinate with the time period and setting of the book.)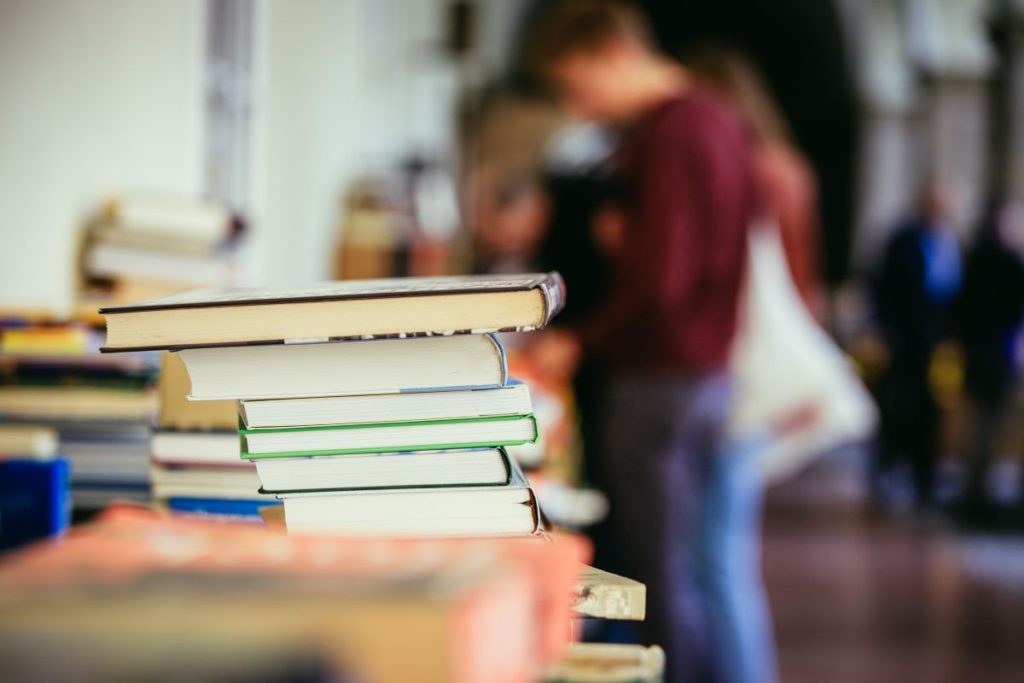 Getting started on your mother-daughter book club
There are many different styles and certainly no rules for creating a club, but we have done a few things right, I think.
We have kept this group purposefully small. In Hong Kong, schedules are complicated and sometimes even finding opportunities for one-on-one time with just your own child can be challenging. When you have three working women and three busy girls, all in different schools, these complications multiply. We each also make certain that the book club is special. While we each have other children, this is time carved out specifically for this one child. Likewise, while a book club can, of course, help to foster a love of reading, we started with girls who were equally strong readers and all shared their mothers' love of literature.
When it comes to picking books, we don't spell out any ground rules. We find that as many ideas as we adults have in terms of book choice, the girls have even more (women who might lean slightly towards being book snobs apparently breed children who are similar!). We collectively choose our books and maintain a serious amount of flexibility. We recently read, for example, When You Reach Me by Rebecca Stead (a book we all highly recommend, by the way). The book makes numerous references to the classic A Wrinkle in Time, and we have therefore altered our schedule and added A Wrinkle in Time onto our list.
Choosing books is a collaborative effort shared by mothers and daughters. We listen to one another and try to balance both perspectives. We agree that trying to vary genres and add non-fiction onto our list is important, but we leave the flexibility for this to happen in a more organic way, rather than as an absolute.
Similarly, we try to choose books that none of us has already read. Part of the benefit of the book club is, after all, reading and experiencing the books together. But, when we choose classics from our own childhoods, like Are You There God? It's Me, Margaret by Judy Blume, the 30-year gap since we read it and reread it as mums today is like experiencing it anew. It is an amazing opportunity to see the books through the girls' eyes.

Candid communication
As the girls grow, the book club will be a way to keep communication open and a way to discuss more difficult topics that we might otherwise bypass. Everyone can tell a version of the joke where someone calls a therapist to talk about their friend with a problem – similarly, it's easier to address personal concerns and issues in terms of a protagonist, a favourite character or A.N.Other. We all have the ability to purposefully choose books that highlight concerns that we have. This is something that ultimately will benefit the mothers and daughters alike.
While books and book clubs certainly aren't a magic key for unlocking our pre-teen daughters' minds, we hope that it will prove to be a tiny keyhole or added insight into understanding them better. We have already begun to understand more about our own daughters and can better see the world through their eyes. Our books naturally have led to an ongoing discussion of mother-daughter relationships. As we examine the characters' relationships, we are beginning to talk about our own. The books have opened up the door to much more frank conversations about otherwise difficult topics.
We hope the club and discussions will also help our daughters become better communicators. At book club, our daughters have the freedom to express their ideas, even the most fantastical and far-out-there ones, in an environment that is entirely safe from judgement. In the safety of our small group, they will always have the ability to lose their self-consciousness.
We have many big hopes and dreams for our small book club. In between tackling the big issues that real life throws at us and keeping up with our reading list, we are also carving out plenty of time for love, laughing, nurturing, playing and dessert, too. It fits better that way.
Read more: The Best Places to Buy Books in Hong Kong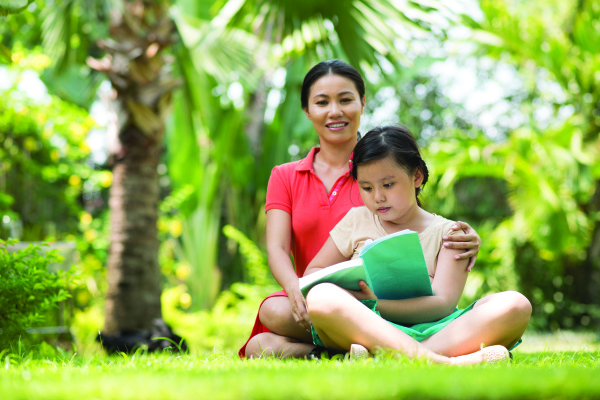 A book club is never about just books (but it helps if it is just a little bit).
Books our Mother-Daughter Book Club love:
• When You Reach Me by Rebecca Stead
• Inside Out and Back Again by Thanhha Lai
• Out of My Mind by Sharon M. Draper
• Are You There God? It's Me, Margaret by Judy Blume
• A Wrinkle in Time by Madeleine L'Engle
• Anne of Green Gables by L.M. Montgomery
• The Year We Were Famous by Carole Estby Dagg
• Number the Stars by Lois Lowry
• Little Women by Louisa May Alcott
• Chains (Seeds of America) by Laurie Halse Anderson
• Red Scarf Girl: A Memoir of the Cultural Revolution by Ji-li Jiang
Related articles: