Reading Time: 5 minutesHong Kong is a city with a burgeoning entrepreneurial community. There were more than 8,000 visitors at the recent RISE conference and the city is enjoying an explosion in the number of co-working spaces and programmes for incubating new startups. Amongst them are companies that have seen either a conundrum or a space in the educational arena and have set out to tackle it.
For mums Vernée Ho and Ann Bridgewater, the drive for creating Playto, their video game startup, was personal. Ho explains: "We started the company as I have a daughter with ADHD and Ann is a clinical psychologist and occupational therapist who has served ADHD families for more than a decade. We were both searching – me as a parent and her as a therapist – for ways to help improve a child's concentration. This led us to talking about how we could develop a product that allowed children to master their attention skills using the concept of play, hence our company name, Playto, and our aim to get children to 'play to focus'.  For me as a parent, the product had to demonstrate positive benefits. Just as important, the product had to be self-motivating and fun for the child as well as convenient and affordable for families." Together, they created GlowMaster, which is a neurofeedback-enhanced brain training game.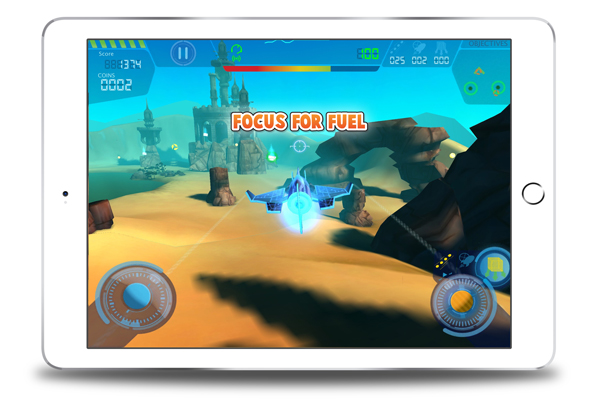 On sale now in Hong Kong, the game has already won fans among children and teachers. Ho continues: "We've had children tell us that their parents and teachers have been yelling at them to concentrate for years, but no one ever taught them how to do it. Once the children became mindfully aware of how to activate their focus, they were able to achieve their full potential – including improving their academic results." This, she adds, tends to happen after 50 sessions of 20-30 minutes, and parents can monitor progress using a complimentary app. However, Ho is aware that the approach to screen time must be balanced and so the game will shut down for six hours after each training session.
For both Ho, and Venus Lee of Aedify, technology is an enabler. Aedify's apps have 200,000 users worldwide. The company recently launched BrainGoGo.com, where you can buy educational toys including brands like LeapFrog. The website also has online consulting services for parents to help them with child developmental issues. Lee argues that Aedify is as much about educating parents as children. She explains: "For example, some parents think their kid is not writing well because they are lazy or not diligent enough, and they will keep pushing the kids to write the same characters over and over again. But writing involves a lot of skills like core muscle control, fine muscle development and visual spatial ability." The Aedify team of child psychologists, occupational therapists and speech therapists offer direct guidance but have also created products to help development, including a Chinese writing app.
Lee emphasises that learning should be fun. She states: "In this fast-changing world, our kids need to be equipped with the ability and enjoyment to learn." This can go by the wayside in the quest for coveted school places and grades, says Suzanne So of Joy Sprouts. She says: "I am a little saddened by the fact that parents tend to be a little skewed towards academic focus and English and Mathematics." Joy Sprouts, instead, takes a "well-balanced, smarter, and more adaptive" approach, she says.
The company was co-founded by So, who has a decade of experience managing the licensing and branding of Angry Birds and the Smurfs, and Leo Lau, a father of two and former employee at IBM Toronto. They have collaborated with the author of more than 20 children's books and songs, Cindy Chan, and educational outfits including Talking Trinity, which sets English exams. So says: "We worked closely with Jeremy Walenn, senior examiner of the Trinity GESE Exam, to develop a series of learning modules to help children better prepare for the exam, with a twist of fun, making exam-taking less stressful."
Exam preparation is the focus for startup Snapask, which allows students to get an answer to an academic query in just 27 seconds. The service has already won the support of 85,000 students from three different countries – Hong Kong, Singapore and Taiwan – and further expansion is planned. It has 900 tutors in Hong Kong alone.
Arthur Kho is a former "star tutor" at the King's Glory Education Centre and is now the Chief Advisor at Snapask. He says: "There's a seismic shift in Hong Kong's tutoring market, from offline to online. Snapask is at the forefront of bringing quality tutoring into the pocket of every student, by matching university-level tutors with students on-demand. Hong Kong alone already boasts between US$2-4 billion spent annually on private tuition. Snapask allows the user to escape the physical confines of the classroom, tutoring centres and so-called cram schools – everyone, everywhere can get the academic questions they have answered at any time." Students can buy credit for the service at Circle K, 7-Eleven and Family Mart stores, or they can subscribe from US$20/month.
From virtual classrooms to imaginary realms and ImaginMe, an app developed by a dad who wanted his daughter to aspire to be something other than a Disney Princess. It allows children to create an avatar of themselves and then enter an interactive story. The app currently has 50,000 users after two months of beta-testing. The team is now focusing on creating new content and plans to release four to six stories each year. There are plans to move into printed books and virtual reality.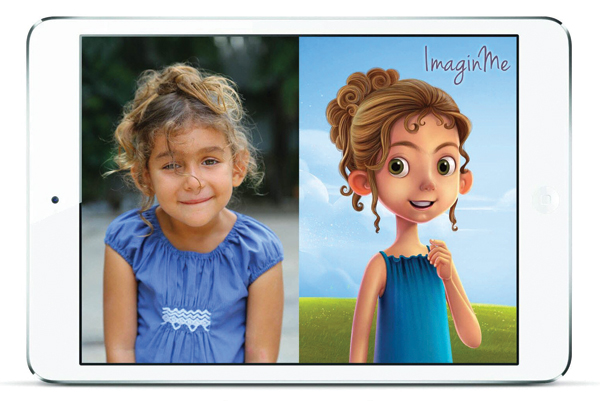 The creator is Ricardo Turcios, who says that the idea was first conceived two and a half years ago. He explains: "My daughter was the inspiration for the idea. At every step, I've asked for her input as well as other children. She was four at the beginning and is now six years old. I think she'll continue to play an increasingly important role over the coming years." Indeed, Turcios lives with probably his most honest critic. That, and, as he quips: "Her ideas are much better than mine."
Products sure to fire the imagination
Curiosity 3D Printer
Hong Kong inventor Marc Rogivue wanted to bring 3D printing into the classroom but kept coming up against cost. He has created the Curiosity eWaste Educational 3D printer from recycled parts and it has a price tag of just US$99. After a successful crowdfunding campaign, the team are ready to go into production. Rogivue, however, has big philanthropic ambitions. With a nod to the One Laptop Per Child project, he is encouraging people to buy one printer for themselves and one for a school in a developing country. He says: "I really think a 3D printer has a bigger potential to spark curiosity in a child than a laptop ever can."
dokiWatch
Some big claims are being made about this little device. The makers say: "It is the world's first 3G-enabled Android smartwatch for kids with an integrated video calling feature". It is being marketed as a calling enabled device for kids who are not ready for the responsibility of a mobile phone. It also has location tracking and an SOS button. There are some fun features as well. The "onboard" dokiPet, which the team compare to a Tamagotchi, doubles as a fitness tracker, working with the built-in accelerometer. The watch is available on Kickstarter for US$99, but this will be for a limited time only.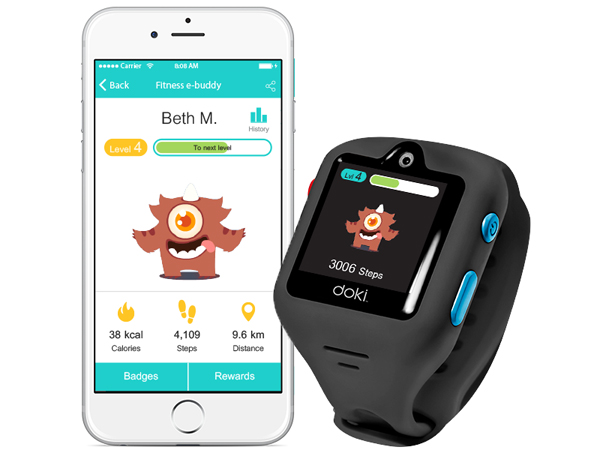 3Doodler
This 3D printing pen by WobbleWorks has legions of fans around the world from jewellers to artists. Simply plug it into a power socket and you can 3D sketch anything you like. The 3Doodler Create is now available for US$99.
Websites:
www.playto.org
www.aedify.com.hk/
www.BrainGoGo.com
www.joysprouts.com/
www.snapask.co/
www.imagin.me/
www.goo.gl/QDiSLk
www.doki.com
www.the3doodler.com/