Reading Time: < 1 minute
H-Kore, Quarry Bay are having a Mind Over Matter month this February, where mental health will be put in the spotlight.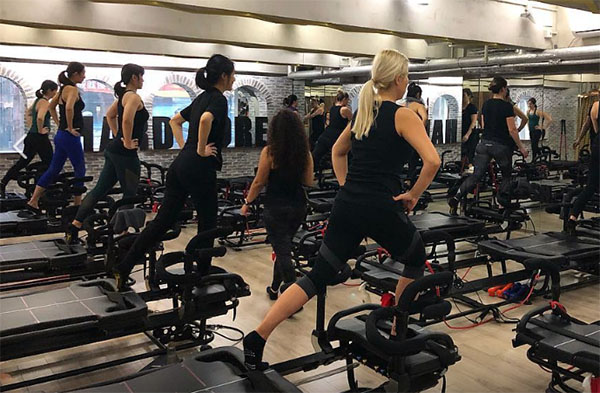 There will be a special workshop, 'Breathe into Happiness', along with classes where all proceeds will be donated to the efforts of Mind HK.
Classes
12 Feb – CircuitKore @ 1.15pm
14 Feb – YogaKore @ 6pm
19 Feb – YogaKore @ 7am
20 Feb – CircuitKore @ 6pm
Classes can be booked via our website or app.
Community
There will be a 'Bookswap shelf' in both studios, to encourage a break from digital devices. Take a book and return it when you are done or replace with another one for someone else to read.
Workshop – Breath into Happiness and Healing, with Shveitta Sethi Sharma
The two things almost all humans strive for is happiness and wellness and fortunately both are within our control. Knowing the right way to breathe can make all the difference. Shveitta Sethi Sharma, who has learnt various breathing and meditation techniques from eastern and western masters, will conduct the workshop. She is a certified Sekhem healer, Vipassana practitioner and Vedanta student. She combines positive psychology with various wisdom practices to deliver fun and enlightening workshops. She runs regular workshops for Google and is invited to speak at various schools and universities.
23 Feb @ 12-1.30pm
Cost per participant, HKD$450.
10% of the proceeds will be donated to Mind HK.