Reading Time: 5 minutesValentine's Day – whether you love it or hate it, you definitely can't escape it. If you've been living under a rock, Valentine's day or the Feast of Saint Valentine is a celebration of love. On the 14th February each year we dedicate a day to declare our love. It's been happening for centuries and in 2016 it's a retailer's dream.
Here in Hong Kong, we love any excuse to shop or eat, so we're ripe for a Valentine's frenzy. And there's definitely something for everyone – if you like grand gestures of love, this is your town. If you like a low key night of cuddles and warming wine, we have the perfect weather for you to snuggle up with your loved one.
For a lot of us, our main squeeze is off travelling for work (again!?). So it's important we remember Valentine's Day is a sentiment, it's not just about the 14th February, it's about declaring your love and sharing a gesture (big or small) that says, I love you. So if you're not together on Valentine's, it really doesn't matter, you can make up for it another time.
Are you a bit stumped on what happens in the romance department these days? Never fear, we've done some research. Here are some thought-starters for rekindling romance in February.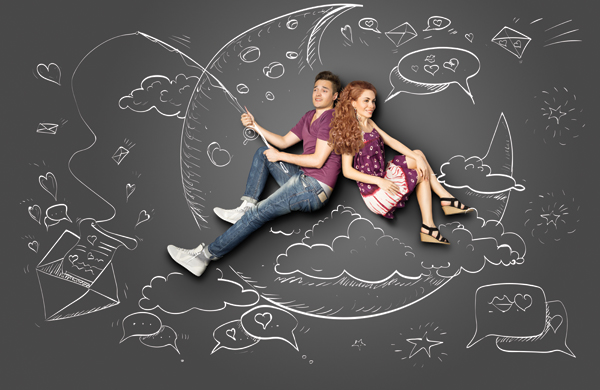 A starlit picnic
Rug up, pack your picnic and head to the beach for a snuggle. Hong Kong has some beautiful beaches and if you get out of town, you might even see some stars… woah! Repulse Bay, Shek O, Tai Pak Beach, Cheung Sha Beach, Hung Shing Yeh… the list goes on.
If you don't own a picnic set, don't sweat it, services like Brick Lane or Invisible Kitchen can organise a deluxe gourmet hamper and they even organise delivery. It's super easy. They even cater for vegetarians and special requests. Check out the hampers on their websites (www.bricklane.com.hk and www.invisiblekitchen.com) and place your order well before you want to picnic (check the website for Valentine's deadlines).
There's no need to go all fancy, simply dress warm, grab a bottle of vino, a blanket or towel, and head to the beach together. It's the perfect way to chill out and enjoy some quality time together without spending a fortune.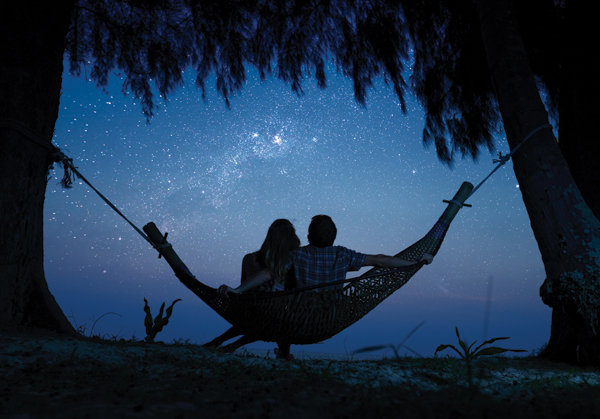 Movie magic
Go old-school and head for a night at the movies. Popcorn, snacks, dim lighting, a stolen kiss or two – this is the stuff of old-school romance. If you haven't seen the new Star Wars, now is the time to grab some tickets and take a walk down memory lane together.
If you're looking for something special, try a more luxe version of the movies at a venue like the Star Suites at The Grande or the Directors Club @ Taikoo Place. In fact, you could organise a grand gesture and book the whole cinema out for a private screening – get ready to open your wallet.
The fancy restaurant
If you're ready to splurge, you're living in the right city. One thing Hong Kong is exceptional at is luxury. So where to go?
Ryu Gin is fancy. This Michelin star modern Japanese restaurant sits on the 101st floor of the city's tallest building, the ICC. Ryu Gin promises to blow your mind with the view and the food. Throw a bottle of champagne in the mix and you've got yourself a world-class date. Straight to Instagram!
Another Japanese option is the new Kee Club restaurant, KoKo. Or, if you'd rather try something more European, try 8 ½ Otto e Mezzo BOMBANA. This restaurant is the brain child of Umberto Bombana, and some say he's the best Italian Chef in Asia. Love your truffles? Chef Bombana is the Worldwide Ambassador of the White Truffle, so surrender your taste buds and enjoy his creations.
For a more relaxed vibe try new kid on the block Kasa. Kasa offers a fun and uniquely modern twist on traditional Cantonese fare. They also make some cool drinks using local, raw ingredients where possible. Pirata is another great choice and they're even offering heart shaped pastas for Valentine's bookings – so cute!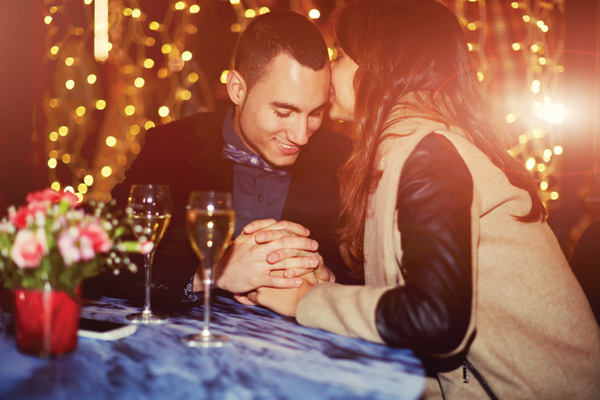 An overnight stay
All this incredible romance *sigh*, and now it's back to the kids. Cue reality check. Don't do it! Ditch the kids, head out for an entire night of uninterrupted sleep. Follow through with a lazy snooze-a-thon in the morning and breakfast conversation you actually get to complete. You may even be able to read the whole newspaper. Recharge and reconnect, together.
An overnight staycation is a great option for new mums who might be a little nervous about being away from their babies. You can jump in a cab and be back with them if things should turn pear-shaped at home.
The Langham is offering special Valentine's Day packages. Book before the 13th February and stay between the 7-21st February and you can enjoy a special Valentine's offering that includes special upgrade rates, a $2,000 dining credit, breakfast in bed for two, sparkling wine and chocolates, and a romantic heart shape pink rose petal detail. The deal starts from $4,780.
The fun night out
If bubbles, pink petals and dimly lit restaurants all seem a bit serious, there's loads to do on the fun front. Check out the Udderbelly festival for a few laughs. The festival's final night is on Valentine's Day and right next door is the AIA Carnival. The Carnival offers loads of opportunities to win cute prizes and go head-to-head with your significant other. It's the perfect place to pretend you're 16 again and steal a kiss on a ride.
The theme parks also host Valentine's-themed events. If you're keen to embrace the kitsch, head to Ocean Park for "Nighttime in the Ocean's Depths – a seasonal special" and the "Valentine's day get closer to the animal special package". These are special Ocean Park packages for lovers, offering an exclusive night excursion to the Polar Adventure and Shark Mystique or a close encounter with penguins.
Sexy seduction
Lingerie. The word even sounds sexy when you say it out loud. If your immediate reaction is to skip this paragraph because you're a new mum, I implore you to keep reading. Lingerie is an art and it's not just about skimpy g-strings, it should serve to highlight the parts of our bodies we want to share. It's about feeling good. No man alive would decline to see his wife in beautiful undies.
The lovely ladies at Sheer (www.sheer.com.hk) understand mums' bodies change after babies, and most of us need to be fitted for a new bra at the very least. Along with their uber sexy lingerie lines, they also have a great range of silk robes, silk slips and body suits for mums who may not feel 100% confident yet.
Do yourself and your husband a favour and splurge on some nice lingerie. It really will lift the mood.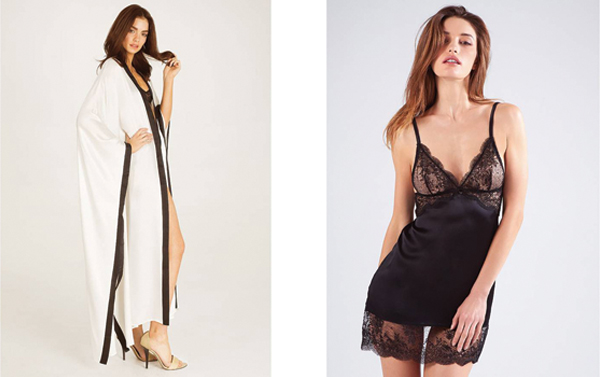 Let's get physical
Why not be brave and try something new by way of indulging in a Tantra for Couples class. Tantra isn't just about sex, it's an ancient practice that combines breath, mantra, physical yoga, and energy to help build strength, clarity and generally improve your everyday life. And who doesn't need to improve their everyday life? There are workshops and tailor-made classes available here in Hong Kong, but there are also short breaks available in places like Thailand and Bali.
Or, for those wanting to bring it down a notch, there are loads of great private yoga classes or personal training sessions for couples available across the city.
Whatever you choose to do, enjoy celebrating your love.