Reading Time: 4 minutes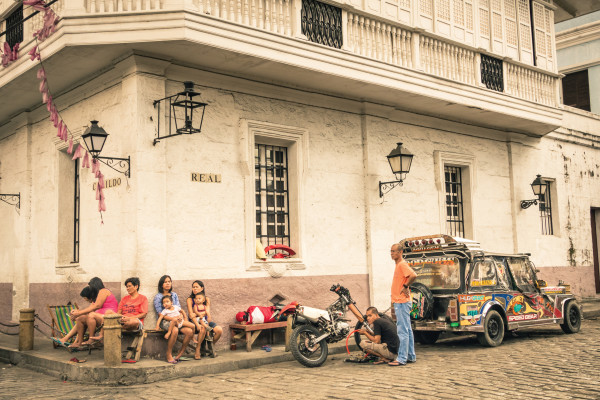 All right mums, round up your besties and pick a date. You have talked about it long enough, and now it's time to make it happen: a weekend getaway that's just about you! Some place that's far enough away to keep you from making a beeline for home at the first sign of anxiety (yours or your baby's) but somewhere that's easy to reach, just in case there's a real emergency that requires your speedy return.
Just a 90-minute flight away, Manila is the ideal holiday getaway for Hongkongers seeking a short respite. Serviced daily by premium and budget airlines, Manila is a modern city that offers diverse dining, entertainment, pampering and shopping experiences that are easy on the budget. And, as the centre of the biggest Catholic nation in the region, Manila offers a cultural experience unlike that of the major cities in neighbouring countries.
The Philippines' capital has earned a bad rap as a large, over-crowded city with horrendous traffic jams. But, with careful planning and some insider tips, your two- or three-day getaway could be spent marvelling at centuries-old European architecture; delighting at the array of affordable, quality goods in several world-class shopping centres; soaking in the Filipino arts and music scene; filling yourself with glorious, gastronomic delights; and of course, getting treated to Filipino hospitality.
Here's an itinerary, already road-tested by a few Hong Kong mums, that's sure to be loads of fun and easy to coordinate.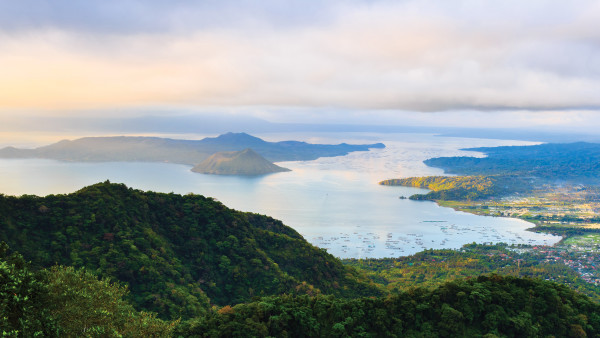 Friday
In the early evening, fly from Hong Kong to Manila, arriving at your hotel in Ayala Center, in the Makati Central Business District, around 10pm. If you reckon that the night is still young, drop your bags at your hotel and walk to Greenbelt – a world-class complex of dining and shopping, set around lush green gardens and teeming with an eclectic row of bars, cafes and restaurants. Greenbelt 3, in particular, is a popular venue for after-dark socialising, whether you like salsa dancing, relaxing with a glass of Spanish wine while someone else (flamenco) dances, or simply unwinding with a cup of tea or coffee.
Saturday
Immerse yourself in Philippine history. In the morning, explore the fine collections of the National Museum and National Gallery. Though modest compared to museums in Europe and the US, both provide an excellent introduction to the Philippines' rich culture and history.
Then, kick-off your colonial afternoon experience with lunch at one of the Filipino-Spanish restaurants in Intramuros (which means "walled city" in Spanish).  This top Manila destination was the seat of power of the Spanish regime from the 1300s to the 1800s. Here you'll find two of the oldest and most stunning churches in the Philippines, as well as other well-preserved Spanish colonial architecture. Carlos Celdran's insightful and entertaining three-hour walking tour is highly recommended if you would like to delve a bit deeper into the Philippines' kaleidoscopic past. Google it and then make sure you book ahead, as his tours are popular and often fill up.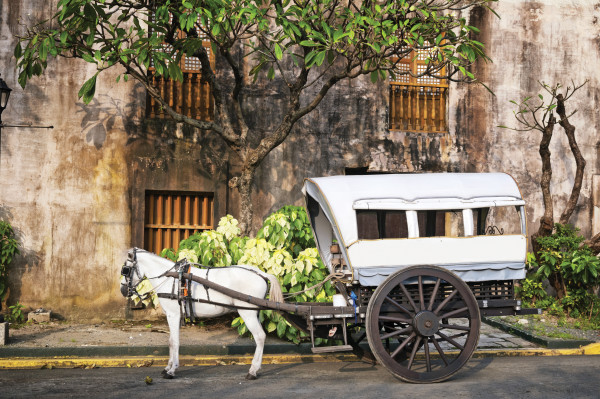 Sunday
In the morning, head for the highlands outside Manila to Tagaytay, a small city that straddles the mountains surrounding one of the active volcanoes in the Philippines, the Taal Volcano. Here you can take pleasure in the cooler temperatures and the stunning views of the lake and the crater, while savouring a meal or a cup of coffee in one of the many restaurants and cafés along the ridge of the mountain.
Tagaytay is also known for B&Bs with restaurants offering vegetarian and organic fare. They don't have the panoramic views of the lake and volcano, but they sure make up for it with the cosy and quaint ambience and the fresh, scrumptious gourmet meals they serve.
On your drive back to Manila after lunch, don't forget to stop at the many fruit stands to sample the fresh produce of the nearby towns, and at Rowena's shop and café, which is known for Filipino delicacies and goodies that you can bring back home.
Get into the zen zone for the rest of the afternoon. No girls' getaway to Manila is complete without a trip to The Spa. This local chain, which pioneered the spa industry in the country, has impeccable service, comparable to that of high-end spas in hotels, but without the high-end price tag. At The Spa, your HK$500 will get you hours of bliss and pampering. But if you want to splurge a bit, some locations allow you to book a private loft for you and your girlfriends. Private lofts are available at the newest branch of The Spa at Bonifacio Global City (BGC), which also happens to be a Manila must-visit. If you are feeling rejuvenated after your spa escape, have a jaunt around Bonifacio High Street, a kilometre-long haven for foodies and shopaholics.

Monday
You still have your luggage to fill before flying back home, so it's time to hit the malls! Aside from its hundreds of international and local boutiques, Ayala Center houses three major department stores – SM, Landmark and Rustan's – offering a myriad of goods spread over thousands of square metres of shopping floors.
If time (or energy) is short and you have to choose only three sections to explore, make sure you check out: 1) the ladies' shoe department to indulge your inner Imelda Marcos; 2) the children's clothing department. For decades, the Philippines has been manufacturing products for international brands such as OshKosh and Gap, and its own local brands of children's fashion hold the same high quality at more reasonable prices than in Hong Kong; 3) the Philippine souvenirs department to let everyone back home know you were still thinking about them while away.
Three days in Manila will have you feeling like your old self again, refreshed, renewed and ready to get back into it.
---
Where to stay
Bonifacio Global City (BGC) in Taguig and the Ayala Center in the Makati Central Business District are upscale areas with easy access to many amenities. Both are just a few kilometres away from the airport and are the expats' choice of residences and playgrounds in the city.
BGC (or "Fort Boni" to the locals) is the newer of the two developments and is often likened to new, modern cities in the US. It has several hotels and serviced apartments, and a leisure and shopping complex, but isn't as crowded yet as its predecessor, the Ayala Center.  However, Ayala Center has a wider variety of accommodation. While it houses major hotel chains such as Shangri La, Intercontinental and Holiday Inn, it also offers two-star hotels that give you great value for money, including The E-Hotel – a humble hotel that provides decent and secure accommodation for HK$600 per twin-share per night.
---
Getting around
The best way to get around Manila is by chauffeur-driven private car, which your hotel can help you arrange ahead of your visit. For about HK$800, you'll have a driver to take you around Manila for a whole day.