Reading Time: 4 minutes
The last three months of pregnancy are the best three months, so they say, and it seems true enough. Morning sickness has become little more than an unpleasant memory, and all those pregnancy-related screening tests are merely small irritations that lie in the past. Yes, the third trimester is a time to focus on the fun things – like baby showers, preparing the baby room, planning the birth, and spending leisurely hours dreaming about your sweet baby's arrival. However, premature births can throw parents for a loop – when Riana Schutte gave birth to her daughter four months early, she and her husband had no idea what to expect. She shared her story with Playtimes.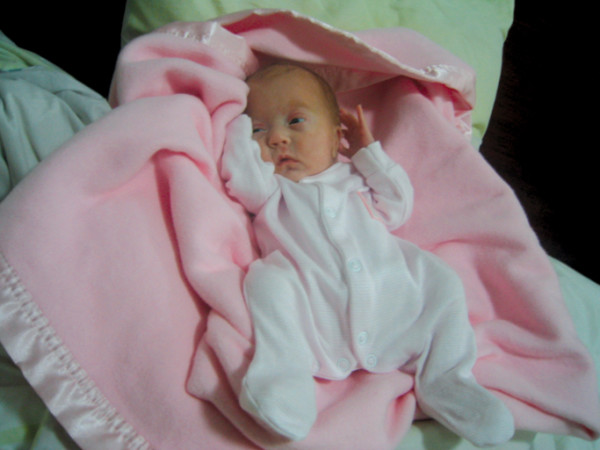 We experienced all of this joy when our son Danie was born in 1997. When Claudine was born in 2004, we didn't. She was supposed to arrive towards the end of November, but on the night of August 29th she made her unexpected appearance. She was born in Hong Kong's Queen Mary Hospital 14 weeks early, at just 26 weeks and five days of gestation.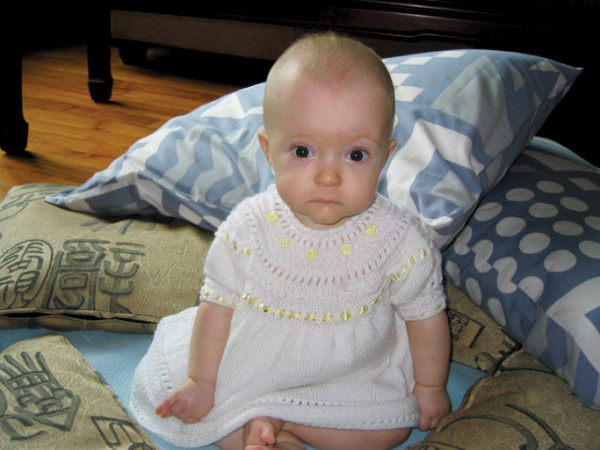 To this day we don't know for certain the reason why Claudine was born so early. Within moments however, our lives had changed forever. From a happy South African family living in Hong Kong and expecting our second child to a family in turmoil, our dreams
shattered at our feet.
Previously, I thought I had a good idea of what premature births means – that's when a baby is born a few weeks before its due date. I knew that a baby is small when premature, and often has jaundice. A premature baby stays a few days longer in hospital and sometimes struggles with feeding. I knew prematurity catches a parent off-guard, causing concerns and inconvenience for a while. But that, more or less, was all that prematurity implied, or so I thought….
The first warning of Claudine's impending birth was some spot bleeding. After that, however, matters progressed quickly and within 48 hours, she was born. The birth was by emergency caesarian section and our baby weighed just 790 grams. Her father was not allowed to be present during the emergency caesarian, nor did I see our baby in theatre after the birth. Instead a nurse showed me ink imprints of her two tiny feet on a sheet of white paper.
We thought there was no hope that our baby would live. Miraculously, however, our tiny baby managed to survive her first night. Arriving in the Neonatal ICU that day after the birth was like setting foot on another planet. Until that day, I didn't know that such places existed, and we had no idea what to expect. The moment the double glass doors closed behind us, however, there was little doubt that this was a clinical and very intimidating place. Here, every face we came across looked serious and concerned, siblings were not allowed to visit and strict hygiene rules were enforced. You would search long and hard for spontaneous laughter and lighthearted conversation in a place such as this. The NICU, it was clear, was where parents would experience the most extreme emotions of their lives.
Once we laid eyes on our tiny baby, we were in both love and shock. Seeing your own 790 gram baby is something that's hard to put into words. My first impression was that she looked like a Barbie doll – only much smaller. She wasn't fully developed yet so her skin was extremely thin and red in colour. The fingers attached to her doll-like hands were thin as matchsticks and her mouth was about the size of my little fingernail. She was wearing the smallest of nappies, cut in half, but still much too big. Monitor wires were attached to her frail body and a drip was inserted into her thin ankle. Two tubes went into her mouth – one to provide oxygen to her lungs, the other for feeds. It was a picture of a tiny bird that had fallen out of the nest way too soon. We had stumbled across a new and unfamiliar term – extreme prematurity.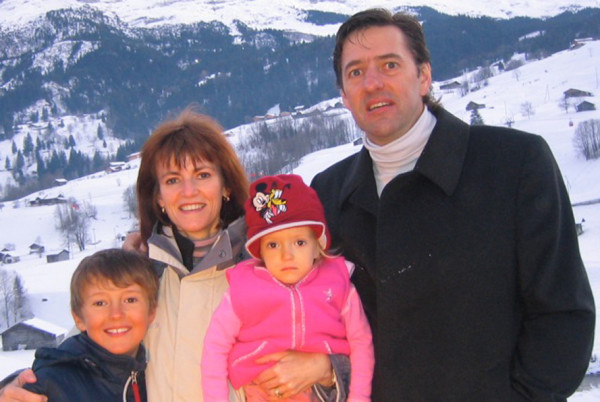 Extreme prematurity describes babies born before 28 weeks gestational age and goes beyond the commonplace concept of a baby born too early, beyond feeding problems and finding clothes to fit. Babies born this early are unable to breathe independently, unable to nurse and unable to maintain their own body temperature, because physically and neurologically, they just aren't sufficiently developed yet. Sadly, these are infants of borderline viability.
Our life inside the NICU had begun. We were to embark on a rollercoaster ride, where nothing was taken for granted and each new day dawning was a gift. It was the beginning of 69 days of our lives that we shared with other parents of very tiny babies — some even more premature than Claudine — as well as with doctors and nurses who demonstrated on a daily basis the goodness and dedication of the human spirit.


For any NICU parent, every day comes with issues. Mostly it is the cloud of uncertainty that is the most difficult to deal with. In the early days, the tension stretched from moment to moment. The list of concerns related to extreme prematurity is long and frightening. First and foremost, is the survival of the baby. Then there are other fears relating to the child's neurological and physical development. Many issues stem from the under-developed state of the baby's respiratory system. In order to survive, the baby's heart and brain need oxygen but the oxygen provided can prove harmful to other parts of the body, such as the lung tissue (causing long term respiratory problems) and the eyes (oxygen can contribute to Retinopathy of prematurity, a disease which can lead to eye-sight problems and, in severe cases, blindness). The doctors are constantly weighing up the patient's capacity to cope against the machine's, trying to let the baby work harder, do more, and the machines, less.
I often wonder how many people are aware of the miracles that are performed by the doctors in that huge government hospital on the hill. Through our worries and our grief, we were struck by the expertise and tireless efforts of the NICU personnel. They were constantly trying to stay ahead of the problems, juggling a dozen issues at once in an attempt to imitate life inside the womb. In hindsight, it was a privilege to have been able to witness these people at work and to experience the compassion they demonstrate for babies who cannot survive without assistance so early in their lives. Watching these little babies, we discovered life's determination – given half a chance – to thrust forward and to grow.
Claudine is now five years old. She is perfectly normal, just petite in stature. She loves animals, laughs easily and has a great desire to take part, to try out and to experience life. On a wall inside the Queen Mary NICU there is a pin board, crowded with thank-you cards from parents who owe so much to the doctors and nurses who work there. Claudine's card is among them.