Reading Time:
5
minutes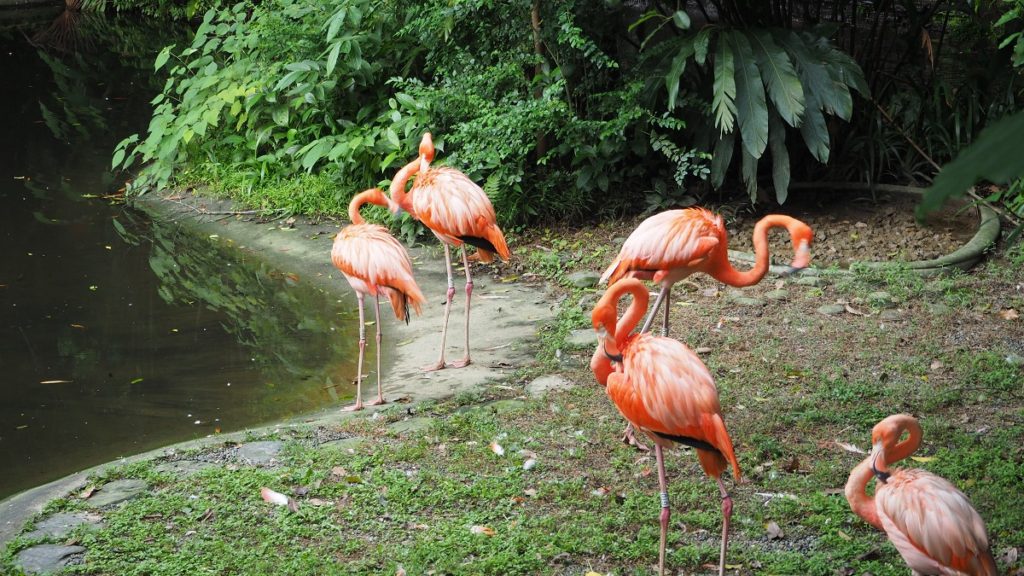 Nature and Wildlife Found in Hong Kong
While the kids are on school holidays, why not get out and explore Hong Kong's diverse nature and wildlife. You might be surprised by the amazing amount of flora and fauna you can find in Hong Kong. Wherever you go, you're sure to spot interesting creatures and unique plant life. All you have to do is look around a little to see one of the thousands of species that call Hong Kong home.
Hong Kong's nature and wildlife – with a total area of 1,108 sq km, Hong Kong is home to more than 1,000 animal species and well over 3,000 plant species…that we know about.
Monkeys, Butterflies and Wild Pigs
According to the AFCD, you may find macaques and rhesus monkeys in various areas, while long-tailed monkeys and their hybrids can be found in the areas adjacent to Kowloon Reservoir. Near the seaside of the northern New Territories, Eurasian otter and mongooses are sometimes seen. Barking deer, squirrels, Chinese porcupines, and Chinese pangolins may still be seen in some remote areas too.
There are about 200 species of butterflies and over 100 species of dragonflies so you will surely see these while out and about. Another thing you won't miss is the many birds we have in our city. Around 550 species of birds have been recorded in Hong Kong which is rather impressive. Many of these are migrants in Spring and Autumn, and some are wintering visitors.
Wild pigs are very common in Hong Kong and you've likely come across a few. They tend to be wary of human contact but do occasionally wander into public or residential areas when searching for food. This has become more common as land development continues.
Kadoorie Farm Experts
Playtimes spoke to Ms. Liz Rose-Jeffreys, Conservation Officer, and Ms. Aiko Leong, Assistant Conservation Officer, of the Fauna Conservation Department at Kadoorie Farm and Botanic Garden, who shared their thoughts and insights about wildlife here in our city and about conservation efforts. We learned from these fauna specialists that wildlife is everywhere in Hong Kong. You may notice little creatures if you just look for them.
According to Liz and Aiko, the amazingly accommodating habitats in Hong Kong give rise to high biodiversity in a relatively small geographical area, even in its urban spaces.
"For such a small city, we have a high biodiversity. Something special about Hong Kong is that some species visit in certain seasons. The critically endangered Spoonbill Sandpiper visits in Spring which is really amazing," says Aiko.
"What I really like about the wildlife here is the songs you can hear. It doesn't really matter if it's day time or night time, there is always something calling and making his its song." – Liz Rose-Jeffreys
Stop and Listen
Both Liz and Aiko said that if you just stop and take a moment to listen, you can count all the sounds and be amazed at what you hear. They agree that the main way to spot wildlife in Hong Kong is by simply looking, even in busy places like Central. You may not really be looking for wildlife because you're in the city, but it's there.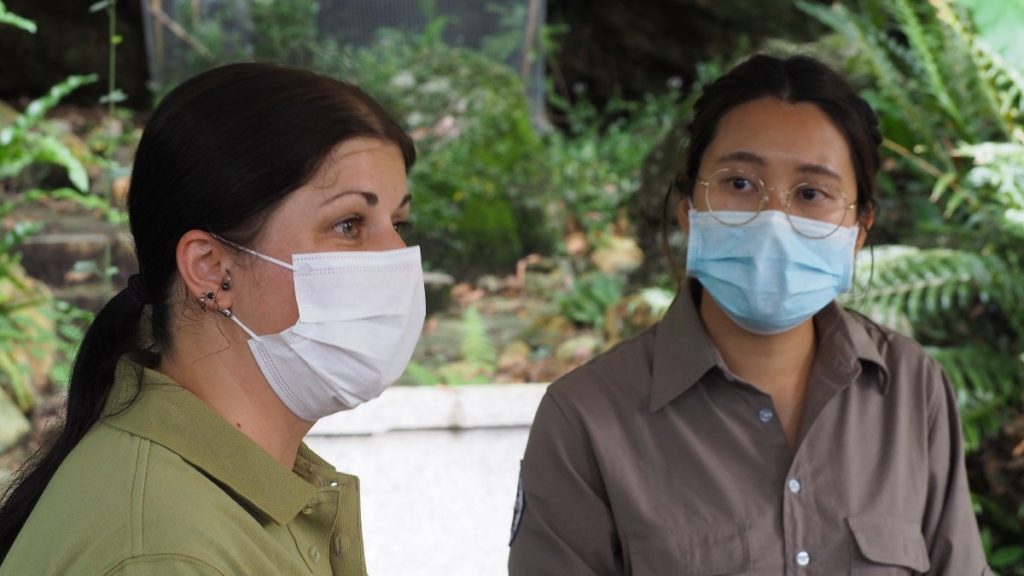 Human-Wildlife Interaction
While Hong Kong's unique geography gives residents plenty of exposure to nature, our close proximity to wildlife often leads to conservation and protection issues not to mention human-animal conflict. Land development chips away at animal habitats, while commercial shipping and fishing can cause problems for aquatic species.
Animals low on food sources due to reduced habitat areas can become a nuisance. Many of us have seen wild boars roaming Hong Kong's neighbourhoods.
"You might look at a boar and think it looks hungry and give it some food. If the boar accepts the food, this encourages it to associate people with a food source. It's not good for the animal's diet and could lead to a nuisance in an urban area." – Liz Rose-Jeffreys
Of course, for most Hong Kongers, wild boars are more amusing than annoying, and there's a certain pride in co-habiting, as it were, with this snout-nosed, bristly coated, protected species. We're encroaching on their territory as well! Keeping that in mind, by learning about nature, we can better understand these human-wildlife conflicts and be more motivated to protect the environment. There are many ways to do this.
Kadoorie's Snake Program
Kadoorie offers a range of volunteer programs which support their educational aims and contribute to their science and conservation work. This is a great way to get more involved with nature. Some volunteers even work in the snake release program, which is really interesting. It's effectively a snake rescue project in collaboration with the Hong Kong Police.
In case you didn't know, if you come across a snake in an undesirable area (in your house or nearby), you can ring the police who will send out a snake catcher. Once the snake is safely with the catcher, it will be taken to KFBG to be checked. The specialists at KFBG will catalog the snake, give it a health check, determine the species and do their best to get the creature back into the wild quickly and safely. According to Liz and Aiko, it's always best to try to release snakes within three days as they can survive without food or water in that short period.
Global City Nature Program (CNC)
Another fantastic project KFBG has been involved with is the worldwide CNC that usually runs in April each year. This is a four-day event where the general public can go out and take photos of wildlife and upload them to the project website. It's a wonderful introduction to biodiversity mapping and provides helpful data for a snapshot of a given area. Amazingly, in 2019, Hong Kong recorded the second highest number of different species of all the participating cities in the world. KFBG encouraged visitors to take part in the efforts to identify species.
How Can You Get Involved?
The best advice we were given is just to get out there. See what you can find by looking in your immediate area or check out your nearest country park if you're up for an adventure. There are opportunities to become a Citizen Scientist too. Have a look at our list of resources below.
Opportunities for kids to further explore nature and wildlife 
Liz studied biology as she always knew she wanted to work with animals in some form or another. She recommends looking into environmental biology and physical geography and finding an area you love. Liz worked as an ecologist in Britain for about 12 years before moving to Hong Kong. After her studies in Life Science, Aiko did post-graduate work in Conservation Science. When she was younger, Aiko read a Jane Goodall book and decided to pursue her dreams to work with animals. She did volunteer work with various organisations and worked for the Ocean Park environmental education department. They both love their work and find it very exciting.
Learn More And Get Involved:
World Wide Fund for Nature (WWF) is one of the world's largest and most respected conservation organizations, with a network active in more than 100 countries including Hong Kong.
WildAid works to reduce global consumption of wildlife products and to increase local support for conservation efforts.
Plastic Free Seas is a Hong Kong based environmental charity focused on changing the way we all view and use plastics in society today. See their Take Action page.
The Ocean Park Conservation Foundation is committed to advocating, facilitating and participating in effective conservation of Asian wildlife through community and education programs.
Go hiking with the iNaturalist app to keep kids entertained and learning while out and about.
Read More: Learn more about the Inter-School Nature Challenge