Reading Time: 5 minutesThe last time I stepped on New Zealand soil, I was tip-toeing elegantly off a plane in a state of newlywed bliss. Fast forward seven years and I was stumbling off a Qantas jet, covered in crumbs, hoisting a sleeping two-year-old and shouting at a four-year-old to hurry up.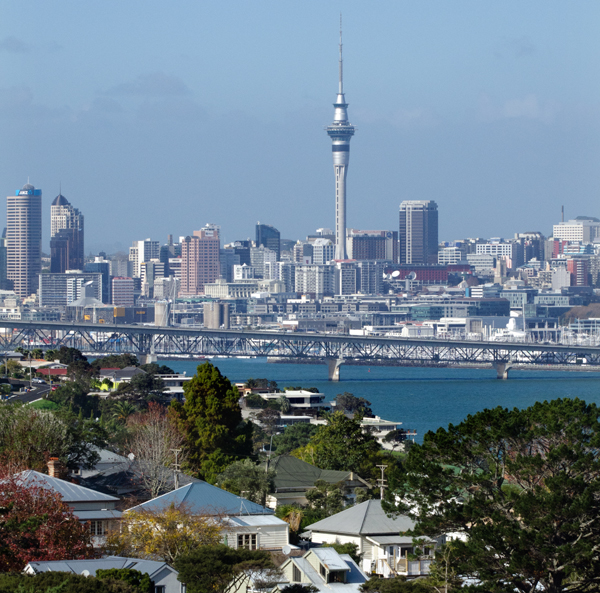 It had been a dream to return to this beautiful island nation in the South Pacific. Having covered much of the South Island on our honeymoon, it was time for us to discover what the North Island had to offer. With eight days to play with, our itinerary took in five stops, starting from the nation's capital – Wellington – and finishing in the laid-back metropolis of Auckland. I also decided not to go down the campervan route (hugely unappealing with two small people involved), and so we stayed at a nice mix of motels, B&Bs and hotels.
Wellington is located on the southernmost tip of the North Island. Getting there was no easy feat and involved a nine-hour flight to Melbourne and then a three-hour flight to Wellington. Luckily, we were spending the first few days with an old school friend so it was great to have a large house to relax and unwind in, rather than being thrown in the deep end of sharing a cramped hotel room. Frankly speaking, if you had limited time, I might skip this capital city. That said, the National Museum, Te Papa Tongerawa, is worth a visit. The museum has a huge number of hands-on activities for the kids, from playing dress-up (always a winner with a four-year-old girl) to interesting exhibits.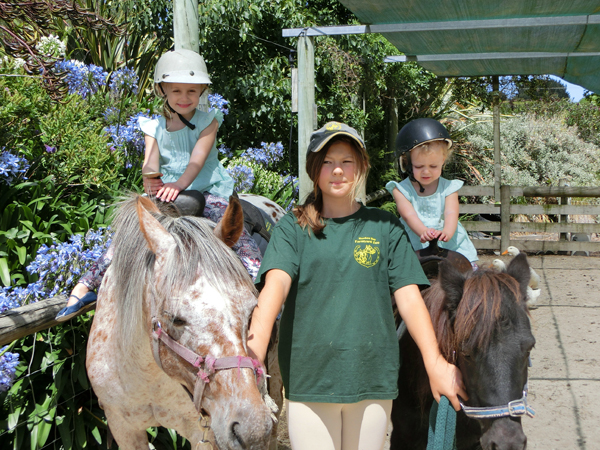 Outdoor life
After a three-hour drive, with a brief stop for lunch in Greytown, we found ourselves in the Hawkes Bay Area. This region is studded with glorious wineries with fine dining establishments, and five-star accommodations. However, when you're travelling with young kids, you might not feel particularly comfortable in such establishments. Luckily, a friend had recommended the town of Havelock North, where I found a family-friendly gem in the Cottages on St. Andrews (www.holiday-cottages.co.nz). A bungalow with a farm, playground and pool? My kids couldn't have been happier. Havelock North offered us the outdoor life I often crave when we're breathing in the polluted fumes of Wan Chai. We picked strawberries, skimmed pebbles at the beach, visited Arataki Honey (www.aratakihoneyhb.co.nz) to see bees making honey, and enjoyed life in the outdoors. We did want to experience a winery, so we skipped the high-end places and took a recommendation from the Visitor's Centre for the family-friendly Clearview Estate in Te Awanga (www.clearviewestate.co.nz). Gorgeous wines, laid-back outdoor dining with a kids' menu and a fabulous playground ticked all the boxes for us. The highlight of our stay in Havelock North was a trip to the Hawkes Bay Farmyard Zoo, where we got to feed and pet the animals, and my little ones enjoyed their very first pony ride around the farm.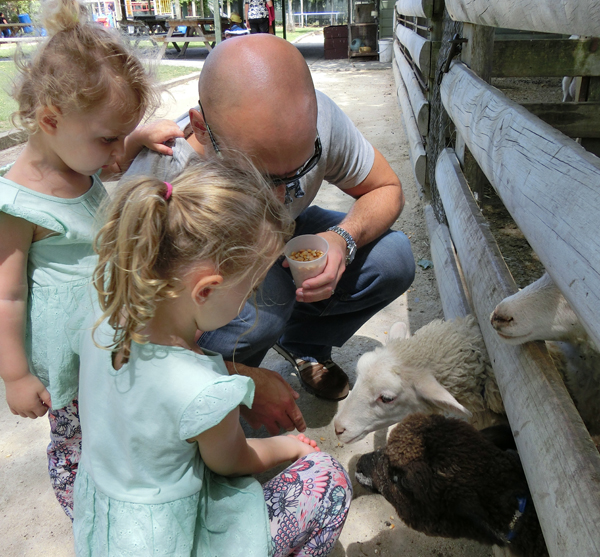 To break up the two-hour journey from Havelock North to our next destination – Taupo – we stopped off at the art deco town of Napier. I'm a huge art deco fan but obviously my under-fours prefer the bold lines of a playground. So I bribed them with sweets whilst we followed my guidebook's 30-minute walking tour of Napier's art deco centre. Then we grabbed fish and chips for takeaway and played on the beach before setting off for Lake Taupo. 
Lake Taupo, the largest lake in New Zealand, is rather lovely. My kids weren't so enthused by the lake, but rather by the fact our motel had a trampoline. You could easily spend a week relaxing at the lake and its surrounds but, unfortunately, we only had one night. No visit to Taupo is complete without a trip to Huka Falls, apparently the most visited natural attraction in New Zealand. They are by no means Niagara, but very pretty to look at. A must-see Taupo attraction is the Huka Prawn Park (www.hukaprawnpark.co.nz). Who knew prawns could be so entertaining? The folks at the farm cleverly harnessed the area's geothermal heat waste from the power station next door to heat the ponds, where they breed tropical prawns. There's a fun nature walk, tour of the prawn farm, restaurant (you can guess what's on the menu) and, most importantly, the chance to fish for prawns.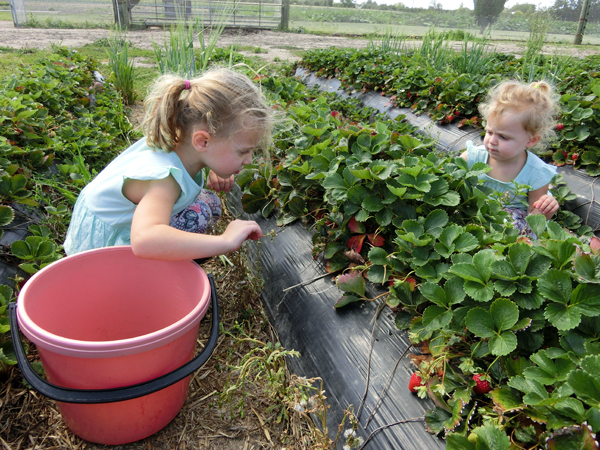 I'm a geography nerd, so when I saw a flyer for the Craters of the Moon geothermal walk depicting plumes of steam escaping from a lunar landscape, I decided we had to go. This was the only disappointment of our North Island adventure – an hour spent trudging round in the heat whilst watching the odd vapour escape from the ground.
Sulphur, sheep and singing
An hour's drive from Taupo was our penultimate stop, the stinky town of Rotorua. The smell is courtesy of its geothermal activity and the reason Rotorua is also known as "Sulphur City". I had booked us on a tour of the Tamaki Maori Village (www.tamakimaorivillage.co.nz). Once you arrive at the village, the three-hour experience is a great way to learn more about Maori culture, from weaponry displays to traditional song and dance performances. My daughter and I took part in a traditional dance using tethered weights called poi. (She was a natural, whilst I bounced around whacking my head with the poi.) Then we all had a laugh as my husband learnt how to do the haka, a Maori war dance. The evening finished with a traditional hangi meal with more singing and dancing.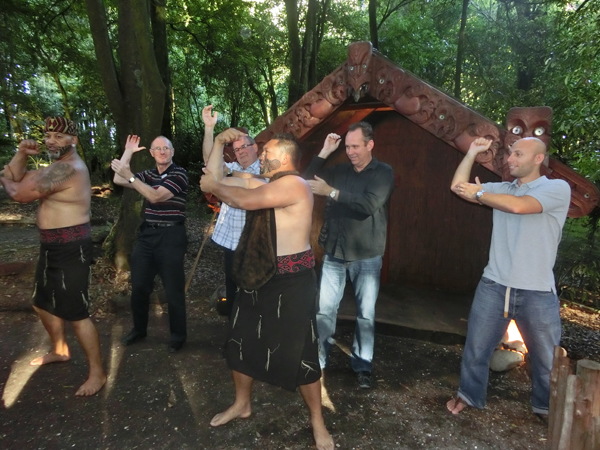 In some ways, Rotorua is like the Orlando of New Zealand, with its theme parks and attractions. Rainbow Springs (http://rainbowsprings.co.nz), part zoo and part theme park, is good fun. Of course, you can't visit New Zealand and not pay homage to sheep. The Agrodome (www.agrodome.co.nz) has a wonderful show that lasts for an hour and includes lots of audience participation. I glowed with pride watching my four-year-old on stage milking a cow! After the show, you are allowed inside the nursery to pet the baby animals.  
A blissful way to unwind after a day of adventure is to head to one of the area's many hot springs. We had wanted to drive out to the beautiful thermal pools of Waikite Valley; however, the kids were having tantrums so we stuck to the Polynesian Spa located in the centre of Rotorua (www.polynesianspa.co.nz).
City of sails
The finale of our road trip was a few days in Auckland. This is one of those cities where you walk around thinking, I could live here. After nights of motels and B&Bs, I decided to stay at the boutique Hotel Debrett (www.hoteldebrett.com), right in the heart of the action. If you can bribe your partner and kids for the time, Auckland has cool shopping, from stylish Britomart (www.britomart.org) to trendy Ponsonby (www.iloveponsonby.co.nz). You'll also find a stretch of lovely beaches just ten minutes from the city centre. We chose Mission Bay, complete with park and playground, and home to the best fish and chips I've ever eaten, from the Fish Pot Café.   
No trip to Auckland can be complete without a visit to the Sky Tower (www.skycityauckland.co.nz), the tallest man-made structure in New Zealand. The views from the observation deck are incredible and give you a great perspective on just how much water surrounds Auckland and why it's the "City of Sails". I also recommend eating at Depot – located opposite the Sky Tower – where the food is delicious, especially the lamb ribs.
Our brief dalliance with the North Island was pure family-friendly fun. Yes, the South Island may offer more in the way of scenery, from its glaciers to dramatic cliffs of The Lord of the Rings variety. However, the North Island serves up a rival slice of cosmopolitan cities, culture and landscape. And, the best fish and chips I've ever had is, frankly, reason enough to visit.