Reading Time: 3 minutesParty planning made easy, the latest education news and chic Thai getaways. October's round-up has it all…
---
Chic concept resort
A completely new hospitality concept, Banyan Tree's latest brand Cassia features modern design, colourful decor by young Asian talents, a private beach, and customisable living and dining options. The first Cassia property opens this month  within Thailand's Laguna Phuket resort. Cassia's 221 chic residences (one- and two-bedroom apartments, with separate living rooms and kitchens) can be tailored for couples, families or groups of friends. Guests can eat, shop or socialise at the casual Market 23 Café, or sip cocktails at the Street Bar whilst listening to the DJ. Facilities include pools, gym, spa, home-delivery service and touch-screen concierge. Get chic at www.cassia.com.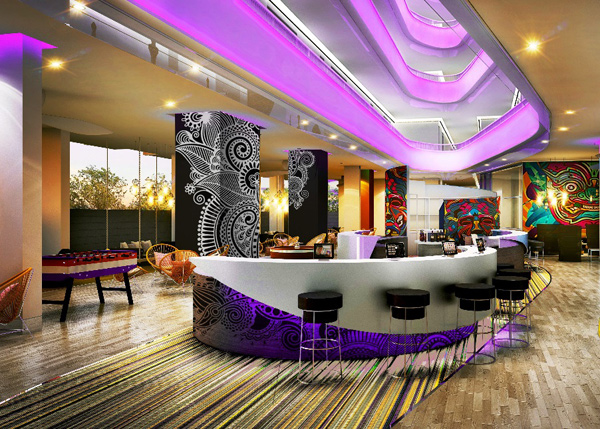 Creative classes
Kickstart Education provides courses for children (aged three to eight) in English, drama, numeracy and art. Courses are designed to maximise a child's learning potential whilst improving their creativity, confidence and independence. Class sizes are limited to ensure each student gets plenty of attention from the teacher. Kickstart Education's team is highly experienced and passionate educational professionals who've worked in Hong Kong for many years. Playtimes readers can join any class for a free trial. Call 3711 3020 or WhatsApp 9382 6742. Location: 6R, 151 Hollywood Road, Sheung Wan. See www.kickstart-hk.com.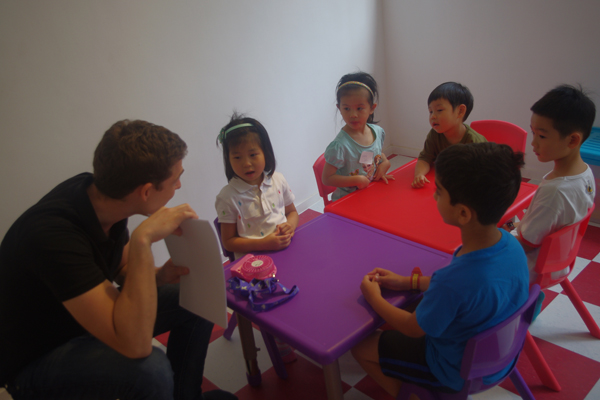 Tip-top tutors
Kip McGrath Education Centres are the world's largest professional provider of face-to-face tuition, with over
 two million students annually. Based upon a diagnostic assessment, they design an individual education programme to help children improve and reach their
full potential. All tutors are fully qualified NETs, and tutor
in English and maths. Lessons are suitable for all children, including those with SEN and learning disabilities, and
 are taught in classes of up to five students. Students learn through written tasks, digitised tasks and dedicated
tutor time. Call 2291 6188 for a free assessment. Location: Caineway Mansion, Shop B, G/F, 132 Caine Road, Mid Levels. For more information, visit www.kipmcgrath.com.hk.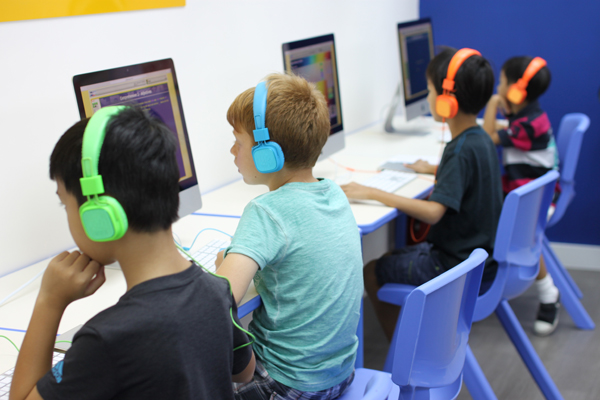 The write stuff
Getting accepted for your chosen school is a stressful experience, with many things affecting the outcome. When it comes to written applications, more important than what you say is how you say it. Clear, concise writing creates effective, impressive communication – distinguishing your application and increasing chances of success. Tone of voice, structure and word selection makes a strong, positive impression. The English Writer offers proven, professional services that have already helped secure numerous places in kindergarten, school and college. Do the write stuff and visit www.theenglishwriter.com.hk.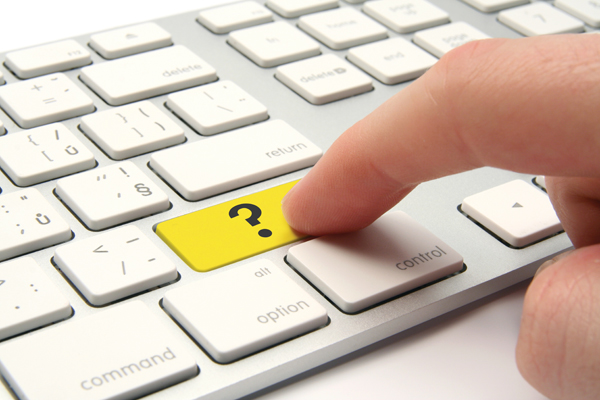 Successful soirées
Swoon Soirées is the "go-to" source for stylish party-ware and décor for the modern hostess. Hong Kong's sweetest online party boutique
is filled with creative inspiration and essential accessories for your next event. Swoon's prêt- à-porter party collections mean styling any event is easy – delivering everything required for a gorgeous themed soirée direct to your door with a few clicks. Alternatively, for a truly made-to-measure experience, Swoon will work to your unique brief and create a fully bespoke celebration for your prince or princess. Party on at www.swoonxoxo.com.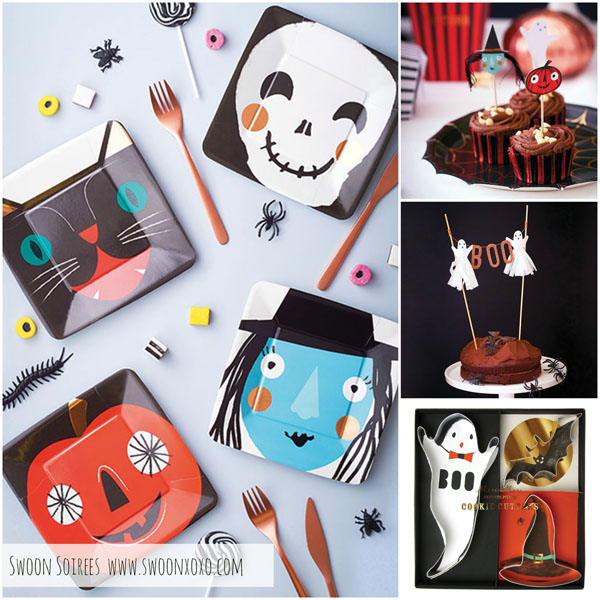 Party packages
Sweet Soirées have recently launched new, boutique-styled party packages. The four popular themes – Princess, Pirate, Jungle and Camp Out – include absolutely everything for the perfect party. From a great venue, catering and entertainment to specially designed decorations, cake and goodie bags, their packages have parties covered from start to nish so you don't have to worry about anything! The White Loft will host these beautifully designed parties with plenty of space for fun and games, arts and crafts and even a photo booth area. Check out their websites for more information at www.sweetsoireeshk.com and www.thewhitelofthk.com.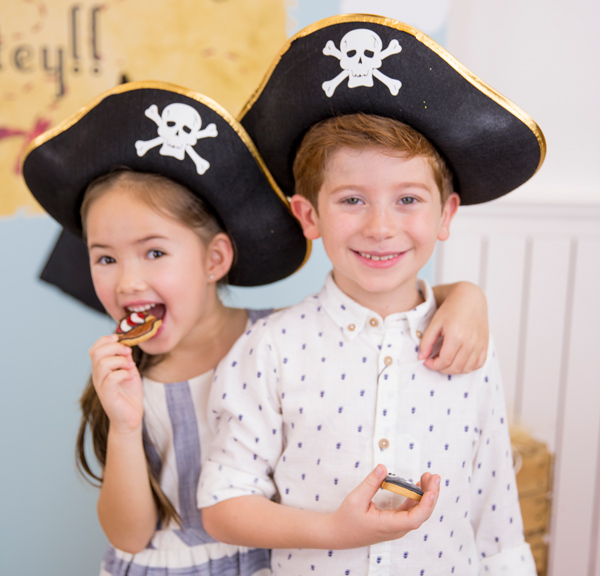 Sporty celebrations
If you're planning a party and wondering how to keep 20 active munchkins entertained for the afternoon, then look no further. Treat your child to a fun- filled, sports-themed birthday this year and let the Sport4Kids' coaches do all the running around! Their Party Package includes one and a half hours of exciting sports activities and games, with prizes for everyone plus a special gift for the birthday boy/girl. Sport4Kids can even bring along their larger than life puppy mascot, Kicking Ken, to join in the celebrations. Visit www.sport4kids.hk/parties for full package details and costs.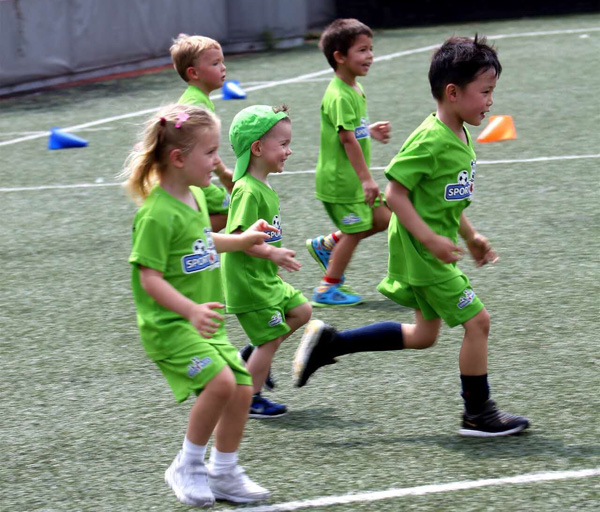 Racing rendezvous
Birthday parties at ARace let friends and families test their nerves and driving skills whilst racing against each other with scale Porsche 911s using wireless remote controllers. Drivers race simultaneously on a sophisticated 50-metre digital slot track, providing life-like racing experiences that keep competitive juices bubbling. Parties are suitable for groups of at least six people, while groups of 10 or more can compete in exciting team relays. Pizza Party Packages are also available to enjoy in the comfortable lounge. For special occasions, ARace can arrange customised cakes and decorations. Race along to www.arace.hk.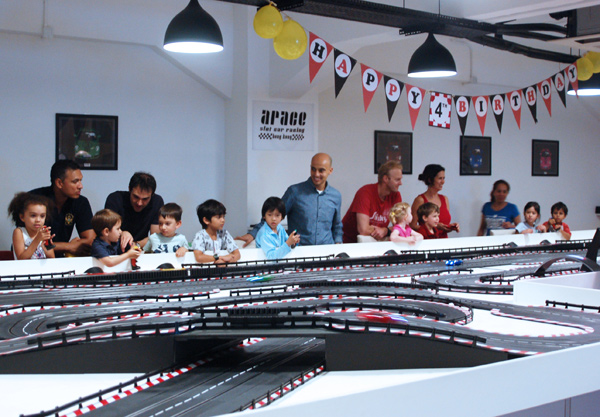 Eastern European edibles
Grocery Xytorok is Hong Kong's first online store providing the local Eastern European community with a wide selection of food products they miss from Russia, Ukraine, Georgia, Baltic States, Poland, Hungary and Romania. This unique online grocery store is open daily with a good – and growing – range at competitive prices. Xytorok
Catering was born from a love of entertaining friends and family. Catering for each client is specially designed and beautifully presented – whether the occasion is lavish, elegant or to a budget. Party planning and outside services (such as decorations, flowers and music) are also offered. For more information, visit www.xytorok.com.hk, or email info@xytorok.com.hk.
---
For more hot happenings around town, check out our events calendar.