Reading Time: 5 minutes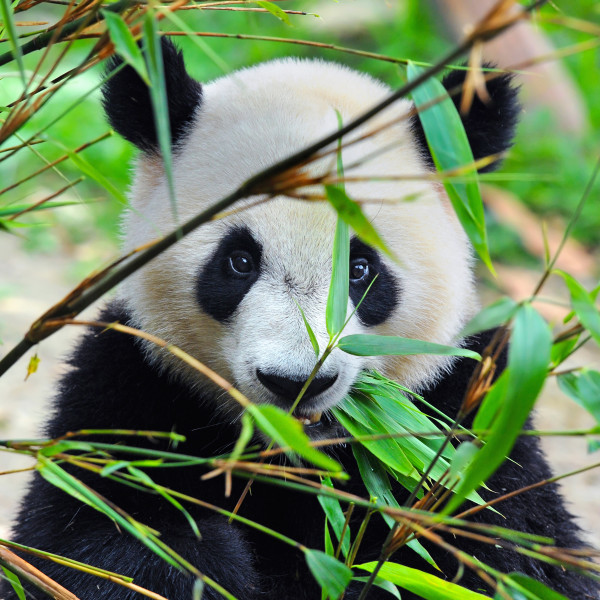 When you think of Chengdu, what springs to mind? Cuddly pandas and fiery food? So it was with much excitement that my five-year-old and I set off on our trip to Chengdu, she with dreams of cuddling a panda and me with dreams of big bowls of Sichuan delights.
Located in the south west of China, Chengdu is the capital of Sichuan province. At just over two hours flying time from Hong Kong, it is an easy destination to add to your China travel bucket list. Just don't forget to organise your tourist visa in advance!
I had originally intended to hire a tour guide who would organise a jam-packed itinerary, but after he was fully booked, I then forgot to look elsewhere. In retrospect, it actually worked out well to march to the beat of our own drum. As well travelled as she is, my five-year-old still has a very short attention span. If you have older kids and wish to cover lots of ground, then it would be worth booking a guide and private car.
At first glance, Chengdu looks like a fairly typical Chinese industrial city. However, scratch the surface and you'll find pockets of greenery, friendly faces and incredible – albeit punchy – food. With a plethora of accommodation options available, my priority was somewhere with an indoor pool. There's no better way to bribe a little one than negotiating an hour of temples followed by a swim. Located on the riverfront, the Shangri La ticked all our boxes. I also liked the fact that the hotel has four restaurants to choose from. Whilst I am usually an adventurous eater, I am a bit more cautious of food hygiene in mainland China with my kids.
Panda pops
Top of our agenda was a visit to the Chengdu Research Base of Giant Panda Breeding, aka the Chengdu Panda Base. The facility was established to rescue and protect this endangered species, which now has a population of fewer than 2,000 worldwide. Entry is relatively cheap at RMB 58, however you can pay an extra RMB 2,000 per person to spend an hour learning about the pandas and have your photo taken with one! Whilst pricey, this was truly a once-in-a-lifetime experience for us. But be warned, you must book this programme in advance (our hotel concierge organised this for us), as there are only 50 spots per day.
The Panda Base is a 30-minute drive north of central Chengdu. It is worth arriving early (around 8am) as not only are the pandas at their most active, but you will have the park to yourself. I was concerned that it might feel a bit like a zoo, however the park has been beautifully designed with open spaces and large areas for the pandas to roam around. If you don't fancy the long walks involved, there are shuttle buses available. The 600 acres of parkland are also home to red pandas, swans, peacocks, birds and insects. You can easily spend half a day wandering around and it is stroller-friendly.
One of our favourite parts of the park was gazing through the nursery window at the sleeping baby pandas. Suffice to say, they were probably the cutest things I have ever seen. Those paying extra for the 'panda experience' are given a fascinating insight into the life of the panda and its feeding habits. The finale of the tour is a chance to meet a panda and have your photo taken. I will never forget the look on my daughter's face as she cuddled up to a cub, who gazed back at her with an amused look (apparently they like small people).

Parks and recreation
One of the best ways to experience daily Chinese life is to visit one of Chengdu's many parks. Here you'll find folks ballroom dancing in the middle of the day, playing card games, flying kites, feeding fish and meandering around the lake. Chengdu's parks also have teahouses dotted around, where you can sit and order a delicious Longjing green tea and watch the world go by (or, in our case, often watch the world stare back at us). Wangjianglou Park is split into two parts, a large free section and a paid 'exclusive' area. It's worth paying the small fee to enjoy the bamboo creations, old pagodas and peaceful oasis. The Renmin (People's) Park is another great spot for people-watching and even has some rowing boats should you fancy a spin on the lake.
Chengdu has several recreated ancient streets, which are now filled with souvenir sellers, street food and teahouses. Whilst some might say they are super-touristy, I would say they are lots of fun, especially for the kids. Jinli is the most famous of these 'ancient streets' and you could easily spend a few hours people-watching, braving the street food (pig intestines anyone?) and buying yet more panda goodies. Kuan Zhai Alley has three parallel roads filled with hutongs (ancient courtyard houses) that now contain shops and cafes. There is also some interesting interactive street art nestled between the boutiques and coffee shops. If the crowds are too much and you're in search of some Zen, head to the Wenshu Monastery. This collection of tranquil Buddhist temples also has a beautiful garden and apparently the best vegetarian food in the city (although we were too full from our Jinli street food to test it out).
Spice of life
You can't come to Chengdu and not push your tastebuds to their spicy limit. Sichuan food is famous for its bold flavours including the famous Sichuan pepper. We found the Shangri La breakfast buffet in Café Z to be a great introduction to Sichuan cuisine! Nestled alongside the croissants and pain au chocolat were dan dan noodles and traditional spicy dumplings. This was the perfect culinary playground for my five-year-old, who would test out a dumpling and then counter the spice with a soothing chocolate milk.
I had read that a night at the Sichuan Opera was simply a must. Envisaging three hours of wailing Chinese opera, I was hesitant to purchase tickets. Luckily, I read the rave reviews on Tripadvisor and changed my mind. Think more Cirque du Soleil than traditional opera. The acrobatics, fire eating and mask changing were absolutely superb.
Finally, a few tips on travelling with young kids in China. They will (especially blonde-haired/blue-eyed ones) garner attention. That said, we have encountered worse experiences walking down Avenue of the Stars in Hong Kong. If your kids are bothered by it, teach them to politely say "Wo bu xihuan" ("I don't like it") and walk away. Outside of our hotel, I found relatively little English spoken, so it's worth carrying a pocket guidebook and learning some key phrases. I also had the concierge write down the addresses for all the places we wanted to go, so we could easily hop in and out of taxis.
Overall, Chengdu is a sizzling city with lots to offer. Whilst our three-day break was perfectly suited to a five-year-old's attention span, I would have happily stayed on for longer. Outside the city are some fantastic day trips to be had, from Leshan Buddha and Mount Emai, to Mount Qingcheng and the Dujiangyan Irrigation System. If that hasn't won you over, just think about the chance to cuddle up to a real-life panda – that's one life experience that can't be beaten.