Reading Time: 4 minutes
Finally, this assemblage of 7,107 tropical islands is getting the positive attention it richly deserves! In the January 2013 issue of Condé Nast Traveler, the magazine named the Philippines as its "new flame," and the New York Times ranks the country number 17 on its list of "46 Places to Go in 2013", ahead of famous favourites such as Australia, Italy and Thailand.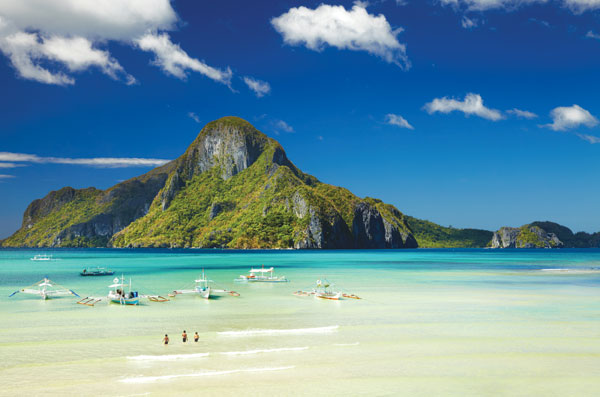 So, with thousands of islands to choose from, where should you go? Well, if you follow the advice of travel experts at Lonely Planet and Travel+Leisure, you'd be setting your sights on the captivating islands of Palawan. The biggest province in the country, comprising no fewer than 1,500 islands and islets, Palawan offers diverse and unique wonders that deserve a place on any world traveller's bucket list.   
Subterranean sight
Palawan is home to UNESCO World Heritage Site Puerto Princesa Subterranean River National Park. This protected area, covering more than 5,700 hectares, features a 20-million-year-old limestone mountain sheltering a hidden gem: an eight-kilometre underground river. More commonly known as the Puerto Princesa Underground River, it is the longest navigable underground river in the world and was voted one of the "seven new wonders of nature" in 2011.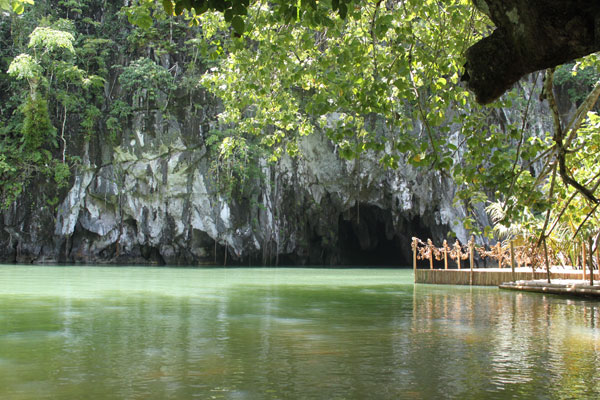 This is an awe-inspiring adventure that appeals to all ages, from kids to senior citizens. The mouth of the underground river is easily accessible by taking an outrigger boat from Sabang Beach. From there, you'll transfer to a paddleboat for the subterranean journey. Although only a kilometre of the underground river is open for daily exploration, it is enough to amaze. Exploring a cave on a boat is already a marvel on its own, but seeing the impressive chambers – some of which are as tall as a 20-storey building – or the rock formations will elicit another level of astonishment.
Diver's delight
If this natural wonder leaves you wanting more, then head north to the town of El Nido, where you can weave through hundreds of enigmatic limestone formations on a boat, or crawl your way into caves that contain crystal-clear secret lagoons to see one of the most diverse marine ecosystems in the world.
From El Nido, you can take a ferry to the town of Coron. The slow, idyllic life above ground in Coron is the antithesis of its action-packed underwater life. The waters of Coron are home to a fleet of Japanese ships that sank in World War II. Today, those decades-old wrecks offer a bustling home to a range of sea creatures – a delight for a diving enthusiast.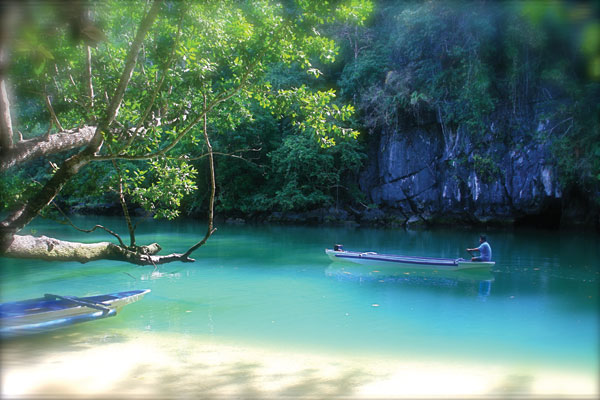 If you prefer to stay above ground, you'll enjoy Coron's cinematic landscapes of emerald lakes, massive and arresting rock formations, and isolated white powdery beaches. Its soothing, natural hot springs might also appeal. Coron is also the entryway to Calauit Island – a campsite and wildlife sanctuary where African animals like antelopes, giraffes and zebras live freely alongside Philippine animals.
With its location at the westernmost part of the country, some parts of Palawan are actually closer to Borneo than to the major islands of the Philippines. For a long time, access to Palawan hasn't been easy and, in the minds of many locals, the province remains the country's last frontier. Although it's a bit off the beaten path, a trip to Palawan is sure to excite your spirit of adventure and leave you with photos and memories that most of the world only dreams of. Palawan is fast becoming the best little taste of what the Philippines has to offer – a taste that will definitely leave you wanting more.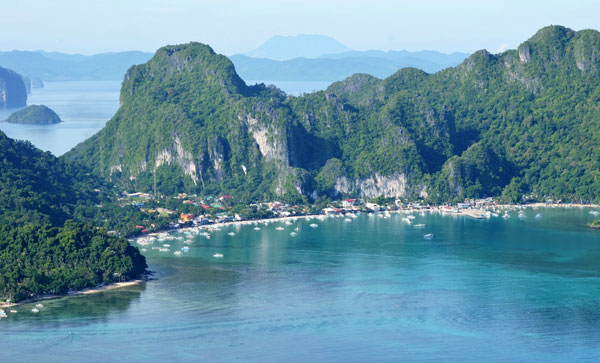 Palawan practicalities
(see Editor's notes below for updates)
Getting there
There are flights to Puerto Princesa from several ports in the Philippines, but most regularly from Manila on Airphil Express, Cebu Pacific, Philippine Airlines and ZestAir.
The most direct way to El Nido from Manila is via a 19-seat Dornier flight run by Island Transvoyager Inc . An expansion of the El Nido airport is underway, which – hopefully – will be able to accommodate larger aircraft by the end of this year. Or, you can reach El Nido by land on a five-hour drive from Puerto Princesa. This can be a rough journey as some parts of the road are unpaved, but there are several bus trips scheduled daily. Or, for about HK$1,500, your hotel or travel agent can organise a private van that accommodates up to ten people.
Busuanga Airport is the gateway to Coron and there are daily flights from Manila available on Airphil Express, Cebu Pacific and ZestAir. Or, you can take the ferry that sails daily from El Nido.
Suggested itinerary
If you'd like to make the most of your trip to Palawan, but are a bit daunted by the travel arrangements, here's an itinerary that I recommend:
Fly from Manila to Puerto Princesa airport, where you might want to spend a day exploring before hiring a driver to take you to Sabang, the entry point for the Puerto Princesa Underground River. Stay a night or two in Sabang, and then hire a van for the five-hour drive to El Nido, where I'd recommend spending four days. From El Nido, take the four-hour ferry ride to Coron, where I'd recommend spending three days. Finally, when you've finished your time in Coron, fly from Coron's Busuanga Airport back to Manila.
Top tips
Although incidents of malaria have been low in recent years, I'd recommend erring on the side of caution and taking anti-malarial pills before travelling to Palawan. And be sure to carry a good supply of mosquito repellent lotion, which you'll want to use during the day and at night.
Palawan has the lowest crime rate among the Philippines' tourist destinations, and you'll definitely feel safe walking at night in the small towns. But, of course, take care of your valuables in the hotel or while on the go.
All major destinations in Palawan offer a wide range of accommodation for every budget. El Nido is particularly famous for its uber-exclusive and luxurious accommodation such as the Miniloc Island Resort and the recently opened Pangalusian Island Resort.
Outside of your luxury hotel, few establishments in Coron and El Nido accept credit cards. Make sure you have pesos before you leave Manila or Puerto Princesa.
Editor's Notes:
Island Transvoyager Inc is now AirSWIFT. Their Dorniers have been replaced with the French-Italian-made ATR 42-500, a 50-seater twin engine turboprop aircraft from manufacturer ATR.
Zest Air is now known as Air Asia.
Lio Airport El Nido was reopened in 2015 after refurbishment and expansion.