Reading Time: 2 minutes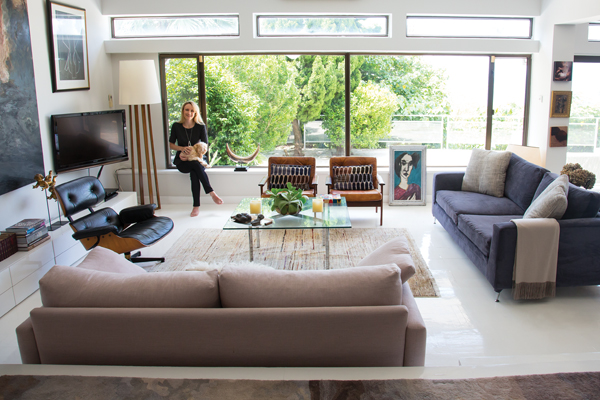 When this family of four moved into a three-bedroom Southside apartment almost two years ago, the goal was always about maintaining space by keeping it clutter-free. "I spent a lot of time planning how I would organise the furniture so that we maximised the use of the space and the enjoyment of the pieces we have," Australian-born Allison Haworth says. She describes her style as "somewhat minimalist, but at the same time eclectic. I need clean lines and space – plus a house that works," she explains.
In addition to her role as mother and wife, Allison is a director of her family business – Captain Cook Cruises, started by her parents in 1970. She has many other skills, too. Her passion for skiing, after years spent instructing all over the world, has led to a Hong Kong-based role as ambassador for Canadian Mountain Holidays. The busy mother of two also gets to explore her love for design and fashion with her range of children's clothing through a label she launched in 2006 called Kuki Kids. Think exciting fabrics with a colourful palette, with relaxed shapes that are a hit with children who prefer practicality over fussy-feeling clothes.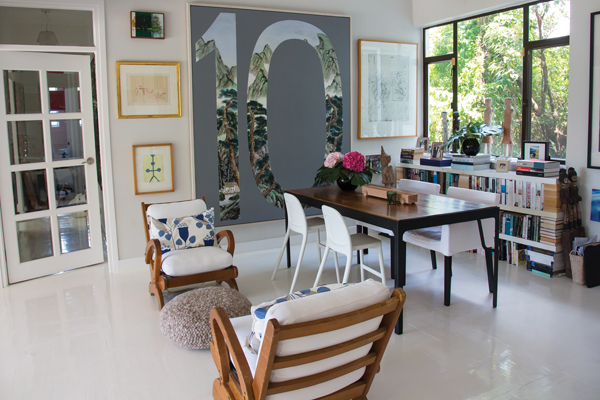 Allison has always been an intrepid traveller. To her, it's a wonderful bonus when she strikes a gem by accident while away for business or pleasure. In 2010, she was wandering through the Porte de Clignancourt Les Puces Flea Market in the 18th arrondissement in Paris, looking for pieces for her Niseko ski lodge, when a group of chairs enthralled her. "They were a real find. It felt like it took months for them to get to me here in Hong Kong – but when they arrived it was all worth it," she says. The chairs are now in the main living room, which is an eclectic yet charming mix of quirky and classical. There are vintage finds, such as rugs, furniture and industrial light fixtures, alongside family heirlooms, photographs and sculptures. A wonderful art collection beautifully decorates most of the walls. The living room is Allison's favourite space because of its generous size and, being south-facing, the room is light most of the day. A square-shaped Philippe Starck table, in addition to the family dining table, present an ideal way for Allison to create a less formal area where casual dinners and board games, or the occasional bit of work, happen.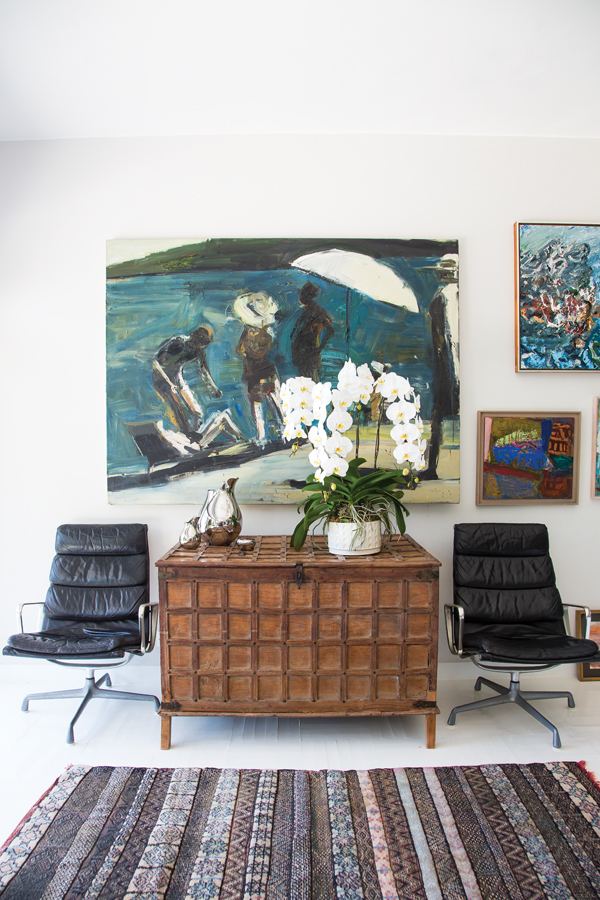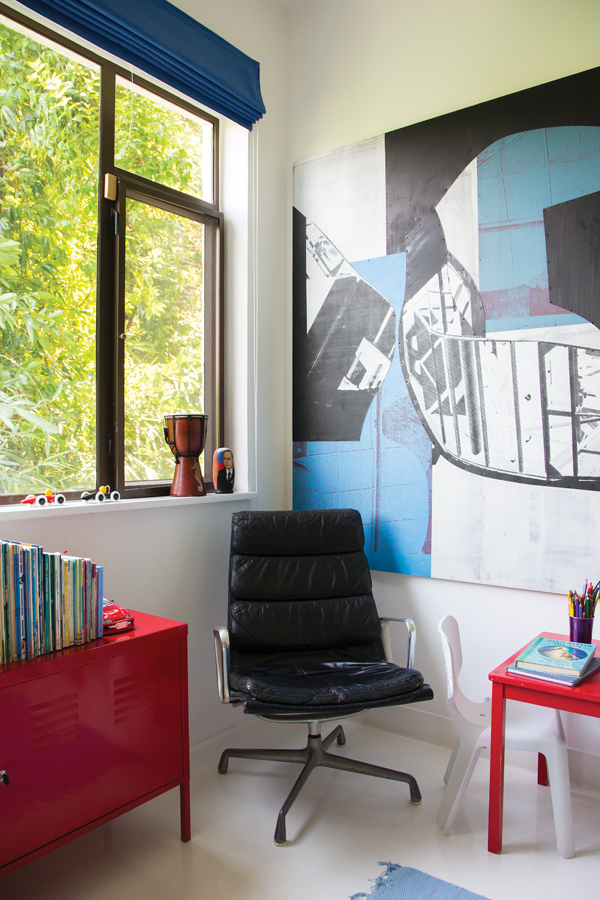 The apartment's ground level flows out onto a large terrace with bi-fold floor-to-ceiling glass doors. The unembellished simplicity of the white rattan furniture does not detract from the peaceful view overlooking Deep Water Bay – it also offers another place for entertaining or solitary reflection with a cup of tea.
Allison encourages a healthy collaboration with her two children when it comes to decorating their bedrooms. "I help them to choose by guiding them so that they can express their personality, at the same time as ending up with something that fits together," she says. It's apparent their collaborative efforts have worked so far. A brightly styled yet fun look is more the children's experimentation than her own.
Having lived in Hong Kong since 2003, Allison has embraced the city's exciting atmosphere. "There is a positivity in the melting pot of people in Hong Kong that drives it along," she says. She has created just the right sort of family home –a flexible setting where this family of four seem at ease in an unpretentious and well-planned space, and where personal touches seem to be key.