Reading Time: 2 minutes
Playtimes and Top Schools Collaboration
Take one company with 10 years-experience in the Hong Kong education sector, and another with 20 years-experience in education and parenting related media; create a working partnership and just imagine the benefits that will follow. That's exactly what's happening with the new collaboration between Playtimes and Top Schools. And with both companies celebrating special anniversaries this year, the timing couldn't be better!
Sign up to receive Playtimes digital content 
The collaboration brings thirty years of combined experience and expertise to your fingertips. Meaning you can expect even more informed content about schools in Hong Kong and education in general. Plus, lots of inside information on school openings, news and the low down on how to get your children into the school of your choice. You'll also learn about schools and education overseas.
All of this invaluable information will be made available via the Playtimes print magazine, Playtimes social media channels, and Playtimes website (www.playtimes.com.hk) and through Top Schools social media channels, managed groups, and website (www.topschools.asia). Imagine, if you're a school or an advertiser, how much exposure that means and how streamlined we can make the process of reaching all those people… (apologies for the sales plug!).
Top Schools is Hong Kong's leading education consulting group and the Top Schools team brings a wealth of expertise to families and schools within Hong Kong, Singapore, Malaysia, Thailand and the United Kingdom. They work with families to the find best-fit schools for their children. They also specialise in education recruitment, placing candidates in well matched roles whilst working with schools themselves to fill positions, from key leadership positions to office administrators. And they help schools with their marketing; maximising their exposure, engagement and enrolment through a number of influential social media platforms. They know schools.
Can you tell how excited we are?
In addition to gaining access to even more useful information, Playtimes and Top Schools will also be hosting events and awards – watch this space for more exciting news – and additional education based products. There's lots coming your way!
With Playtimes and Top Schools joining forces, the possibilities are infinite.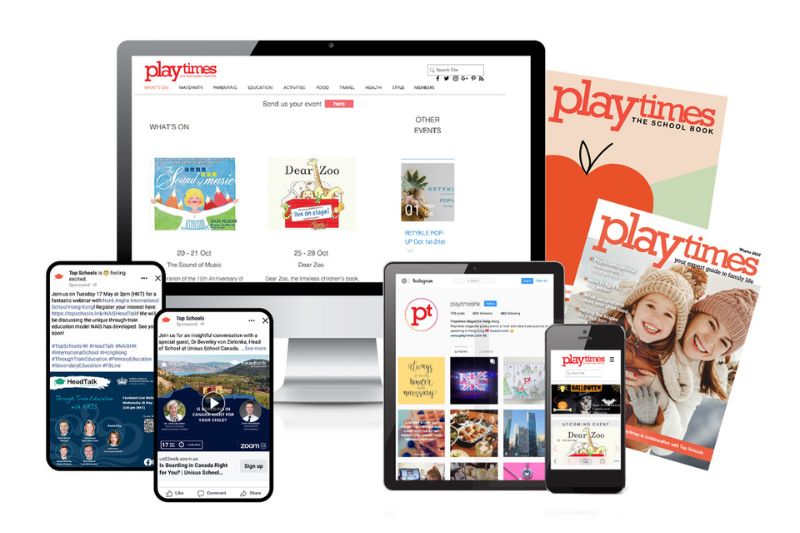 You may also like to read:
Your Guide to Early Years and Primary School Admissions in Hong Kong