Reading Time: 6 minutes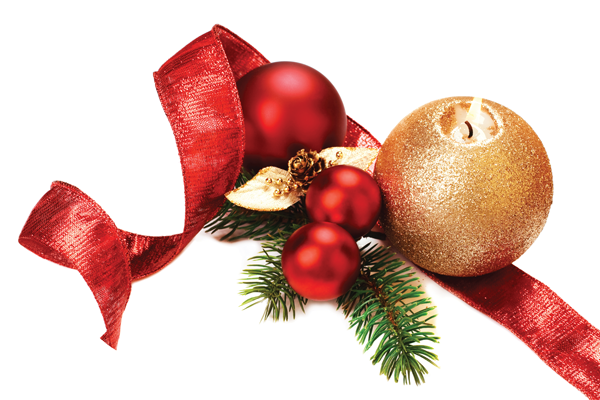 As you rip open the cards that have started clogging up your mailbox, you'll find the usual Christmas scenes – snow-covered landscapes, stockings hanging next to roaring log fires, chubby snowmen, rotund robins, a rosy-faced Santa racing through the cold night air. Christmas songs sing of chestnuts roasting on an open fire, Jack Frost nipping at your nose and sleigh rides in the snow. It's all very traditional – but it's not very Hong Kong.
True, this glitzy city puts on a great show for Christmas, with fantastic lights, elaborately decorated trees, Santas in shopping centres, top-notch hotel Christmas lunches and even a pantomime. The shops stock all the traditional Christmas paraphernalia – from crackers to cranberry sauce. Whatever floats your Christmas boat, you can get it here.
But if you are celebrating Christmas away from your home – even in a city as international as Hong Kong – can it ever feel the same? The festive season can be poignant at the best of times. As writer Carol Nelson says, "Christmas is a time when you get homesick – even when you're home." So what chance does an expat have? Should you try to recreate the Christmases of your past down to the last detail, or is it better to go with the flow and ring the changes? And how do you create your own Christmas traditions if you are frequently on the move?
Keep it simple
"As a family, we have moved quite a bit, and we've spent Christmases in the UK, Holland, Dubai and Hong Kong," explains Justine Barlow, mum to two boys. "I think it's important to have some traditions that we stick to every year, regardless of where we're living – it makes Christmas seem more special. For example, we always have a Christmas lunch. We've had it delivered piping hot to our door from a top hotel, and we've had it on a beach. The important thing is that we have it – where or how we have it doesn't matter so much. We're happy to go with the flow.
"Lots of things that make Christmas Christmassy for us have been easy to transport from one place to another. We always read The Night Before Christmas – that book has followed us everywhere, apart from one year in Dubai when we lost it. We were straight out looking for a replacement. The only one we could find was a lift-the-flap version, which was far too babyish for our boys, but we had to have it – Christmas wouldn't have been the same without it. The decorations that the boys made when they were young have followed us too, and their Christmas pictures always come out," says Justine. "Also, as soon as school breaks up we always get in a festive mood by watching How The Grinch Stole Christmas! and The Santa Clause. These are all little things, but they make it feel Christmassy for us, and we can do them wherever we are."
Justine says, "The most important thing is that, wherever we are, we spend time together as a family. My mum often flies out to join us, which really makes it for us. Yes, the Christmas traditions are important, but you would never be able to recreate a 'home' Christmas exactly, so you have to keep it simple and embrace the opportunity to do something different. Also, I try not to think about what we'd be missing back home. We spent our last Christmas at home in the UK in 2005, and I realised that in many ways we are very lucky to spend Christmas away. I noticed there was a relentless pressure; the kids are constantly bombarded with 'must-haves'. When you're away from that, you can dip in and dip out."
Festive fun in the sun
Someone else who has embraced the opportunity to do something different at Christmas is mum-of-two Paula Lambert, who moved to Hong Kong from the UK 15 years ago. She says, "One of my best Christmases pre-children was spent on a junk. About 15 of us got together and we ordered a big roast turkey from one of the hotels. Everyone brought something festive, like mince pies or crackers, and we all had a whale of a time. Yes, it's not a traditional thing to do on Christmas day, but it's a Christmas that stands out in my memory."
Paula continues, "We spend Christmas here most years and we usually go to a beachside restaurant in South Lantau for lunch. That's become our tradition now. Last year, about 20 of us went – we did secret Santa and the children were in and out of the water. The weather in Hong Kong at Christmas is usually so beautiful, with clear blue skies and a cool breeze, that it seems a shame not to go out and enjoy it."
Breaking with tradition was also the natural choice for the Jackson family. When they moved to Hong Kong, mum Rebecca wasn't relishing their first Christmas away from home. She explains, "For us, Christmas had always been a family affair – often there'd be as many as 20 for lunch. In Hong Kong, it didn't seem right for the four of us to sit in our apartment all day, trying to recreate a 'normal' Christmas, so we decided to do something completely different and go for lunch at the Disney hotel with the characters. We'd kept it as a surprise for our two children, and they absolutely loved it – I'm sure they'll never forget it. We had a much better time than if we'd spent the day at home, with me trying to wrestle a big turkey into our tiny oven!"
Mum-of-three Natasha Fox loves what Hong Kong has to offer at Christmas. She says, "I prefer Christmases here. Everything we do here – from going to see Father Christmas in Pacific Place, to the pantomime, to going to see the Christmas lights – I prefer it here. Also, on Christmas Day, things are much easier than they would be back home in the UK. Here, we get our turkey delivered, pre-cooked, so I don't have to get up early to start cooking. It means we can have a really relaxed morning, watching the children opening their presents, then meeting friends for a drink, and we can still come home to a proper turkey dinner."

Shoes and speedboats
The festive season isn't just about Christmas Day. For some Europeans, the Feast of Saint Nicholas on 6 December is equally – if not more – important. The Destexhe family, who moved from Belgium, keep this tradition up in their Hong Kong home.
Mum Fiona says, "It's great that we've found Saint Nicholas celebrations here. My husband is Belgian and our four children were all born in Belgium, so it's really important to us – as I'm Scottish we equally celebrate Christmas in a very traditional way." She explains that in Belgium, Saint Nicholas comes to schools or shopping centres (usually accompanied by Black Peter, who is as bad as Saint Nicholas is good) and speaks to each child, telling them what they'd done well during the year, and what they should try to improve. On the night of 5 December, children leave their shoes by the fireplace and sing songs up the chimney to summon Saint Nicholas. While they are sleeping, he leaves a gift in their shoe.
Fiona says "In Hong Kong one year, we went to Stanley and sang songs while we were waiting for Saint Nicholas. He arrived on a speedboat! He gave all the children a present, and he left another present for our children at Granny's house in Belgium. It's still a special tradition for us, even if we are on the other side of the world."
Finishing touches
When you spend Christmas away from your family, it's often the little things from home that mean the most. For Australian Kellie Phillis, it's the tree decorations. She says, "Every year, my mum sends my two boys a Christmas decoration each – she's been doing it every Christmas since they were born. Unpacking the decorations each year has become a ritual – we remember who got each decoration each year. Some years Mum has spent Christmas with us, so she has seen how much it means to us."
Packages from home are also part of the Deden family's Christmas. Mum of two girls Bernadette says, "I am from Sri Lanka and my husband George is from Germany, but we always spend Christmas in Hong Kong. For us, one of the highlights is the parcel that George's mother sends from Germany every year, full of stollen, gingerbread, chocolates, almonds, marzipan, plus a small decoration for the tree. It's become a part of our family tradition. Other things we do every year are going to mass on Christmas morning, and having a roast lunch – the children prefer that to a traditional Sri Lankan Christmas lunch of curry.  For us, Christmas is a really special family time – if our girls were to have a lasting memory of it, I hope they'd remember that family closeness."
Everyone has their own special traditions for the festive season, whether it's going to midnight mass, unwrapping the figures for the nativity scene, stirring the Christmas puddings, or watching It's a Wonderful Life. Lots of these special touches can be done anywhere, from Hong Kong to Honolulu, and Skype can give you a small fix of all those rellies you might be missing back home. Yes, Hong Kong will never be a winter wonderland. But, as WT Ellis says, "It is Christmas in the heart that puts Christmas in the air."