Reading Time: 3 minutes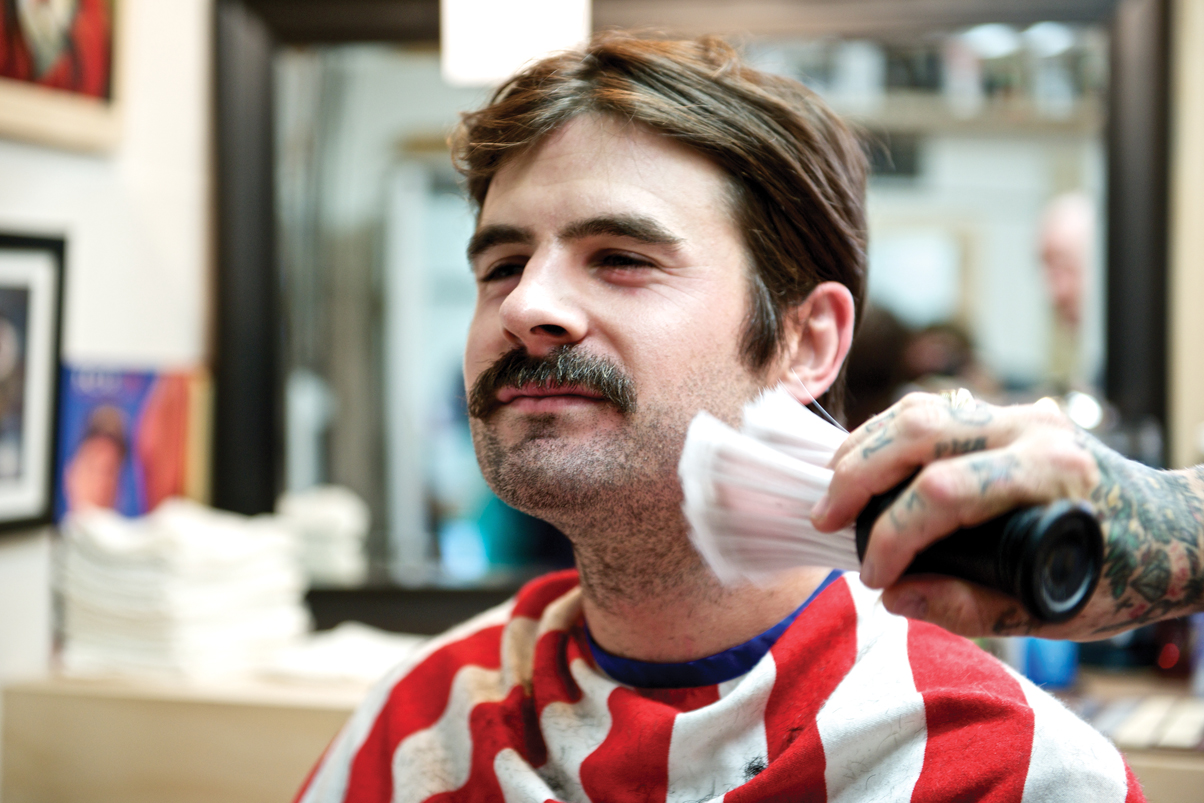 If you've ever pondered the flurry of facial fuzz during November, it's due to the Movember Foundation – a global charity raising funds and awareness for men's health. Since 2003, millions have joined this health movement, funding over 800 programmes on prostate cancer, testicular cancer, mental health and (now) physical inactivity.
Movember runs activities year-round, with the annual November campaign being globally recognised for its fun, innovative approach to raising money and getting men to take action for their health. During Movember, guys (around one million annually) are challenged to grow a moustache and chat about the charity.
Whilst prostate cancer is its primary focus, Movember seeks to educate (primarily) men about health. The annual campaigns encourage men to actively engage, talk with family and friends, and proactively deal with any concerns.
Movember's former employee Greg Rafferty joined the organisation in 2009 (and left earlier this summer) and has looked after Hong Kong, Singapore and elsewhere in Asia from his Melbourne office. He believes that Asian men face similar issues but culturally are more reluctant to talk about their health.
Locally, Movember partners with the Hong Kong Cancer Fund (HKCF), with all funds raised going towards prostate cancer awareness and prevention. Once the local chapter expands they will include mental health. One current exciting programme here looks at prostate cancer, post-operative procedures and Eastern versus Western exercise philosophies.
Move it!
This year, in addition to mo-growing, Movember launches a new initiative called Move. Move was established because we just don't move enough; in fact, Movember reckons that sitting is the new smoking. Move seeks to engage men (and women) to commit to exercise during November and fundraise. They want people to exercise as part of their routine – running, hiking or hitting the gym several times a week. As is Movember's style, fun and celebrations will play an integral part of the campaign.
One ardent ambassador and local Mo Bro is Nick Worley, whose involvement stems from losing his grandfather to prostate cancer when he was a teenager. Upon moving back to Hong Kong, Nick saw men with mos but knew there was no consolidation of effort for Movember. In 2010 he hosted a party and donated the money to the charity in Australia. When Movember officially launched here in 2012, Nick helped arrange a gala party. Last year he arranged a burpee-thon, impressively raising over $100,000 with Cross Fit friends (male and female).
With obesity on the increase, Nick's delighted about this year's Move and is keen to organise another event. Nick's adamant that guys (whatever their age, but especially young dads) should take care of their health and fitness – after all, it's not just elderly people who get prostate cancer. Nick believes that supporting Movember not only raises money but also sends a visual "message in a moustache". Whilst he looks forward to Movember, his wife complains about the mo!
Do something different
Greg's sure that Move will prove positive in Asia where culturally growing a mo is less usual, or for those who want to do something different. With Hong Kong's long working hours, Move is a timely reminder (and motivational tool) to improve lifestyles.
Move is a big focus for Movember, with numerous events proposed around the world. The Hong Kong launch party is planned for the end of October with a dodgeball tournament. A closing celebration is scheduled for 25 November hosted by Pizza Express, a long-term supporter. Other local ambassadors and celebrities will be involved. Corporate sponsorship and business involvement is encouraged!
Visit www.movember.com to register for event details. For general information and healthy living tips, go to http://hk.movember.com/mens-health/resources. Remember that Movember isn't just for Mo Bros – us Sistas should get involved and Move too!