Reading Time: 2 minutesChildren's parties are joyous occasions, but they can also be a big source of stress.  With party planners and themed packages readily available, parents face an even greater pressure to create the perfect birthday experience – and sometimes go to exorbitant lengths to achieve it.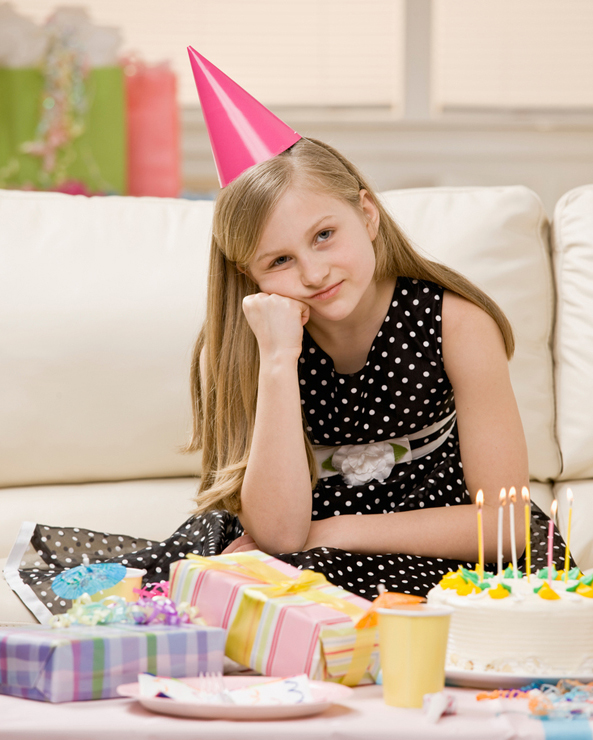 But let's face it: your child does not need a Ferrari-themed party, or one where the goodie bags are topped off with iPods. Balloons, cakes, games, gift bags – the staples of a birthday party  all steadily add to the final price tag.  Even without forking out a couple of grand for a celebrity performer, your options for saving a few dollars remain endless.
Limit the number of guests.  Rather than the  more the merrier, too many guests can cause chaos and overwhelm a young child. And big parties are stressful on the mind and the budget.  You may find yourself in a vicious cycle of parental competition, where everyone feels compelled to top each other's ideas.  It may also cultivate in your child unhealthy expectations of next year's celebration – and lead to disappointment when those are not  met.
Invite a few close friends and have a party at home. You may even find children are more at  ease at a party held in a home setting, where the environment and rules are more familiar, rather than in an elaborate, rented location. Of course, you'll want to pack away those antique vases, and watch out for the little ones who get overexcited when the games begin.
Splurge wisely. A child is less able to appreciate a picturesque venue than a colourful cake in the shape of his or her favourite cartoon character.
Children don't need expensive entertainment to have fun. But if you still feel like your party needs an entertainer, why hire a clown when you've got one in the family? A fun friend will fit right into a Stitch or a Transformers costume – and you can keep it for when Halloween rolls around.
Give budget-busting gifts a miss.  Younger children don't appreciate brands or expensive toys, and they may not look suitably impressed during gift-opening.
Revive traditions.  Calvin and Hobbes showed us that a cardboard box and a little imagination can go a long way.  In the era of Xbox and iPods, parties are an ideal time for some good old-fashioned fun.  With a little creativity, you can adapt traditional games to match party themes.  Pass around Dumbledore's Pensieve or pin the eyepatch on the devilish Captain Jack Sparrow.
Choose eco-friendly options. Disposable cutlery, streamers and balloons, wrapping paper and cheap gifts not only add to your expense, but also generate huge amounts of waste at the end of the day. Making "green" decisions may mean more work for you (all that washing up), but offers a wonderful opportunity to teach children different ways of caring for the environment, while saving you money.
Teach your child to appreciate simple celebrations. Although we all get caught up in the glitter and glam at times, remember that parties are a time for friends to get together and celebrate the ones we love.
Throughout the planning, whenever you are thinking of booking or buying something for the party, ask yourself, would my child like/enjoy this?  If the answer is anything less than a yes, save your cash.
There are good reasons to splurge or  to save.  But don't forget: a good birthday party should be a fun, memorable experience for your child and guests.  So whatever your budget on the special day, let your child, and not the party, be celebrated.