Reading Time:
< 1
minute
Why not promote your own Santa's little helper to Chief of Decoration and task them with making these fun Reindeer Cake Pops!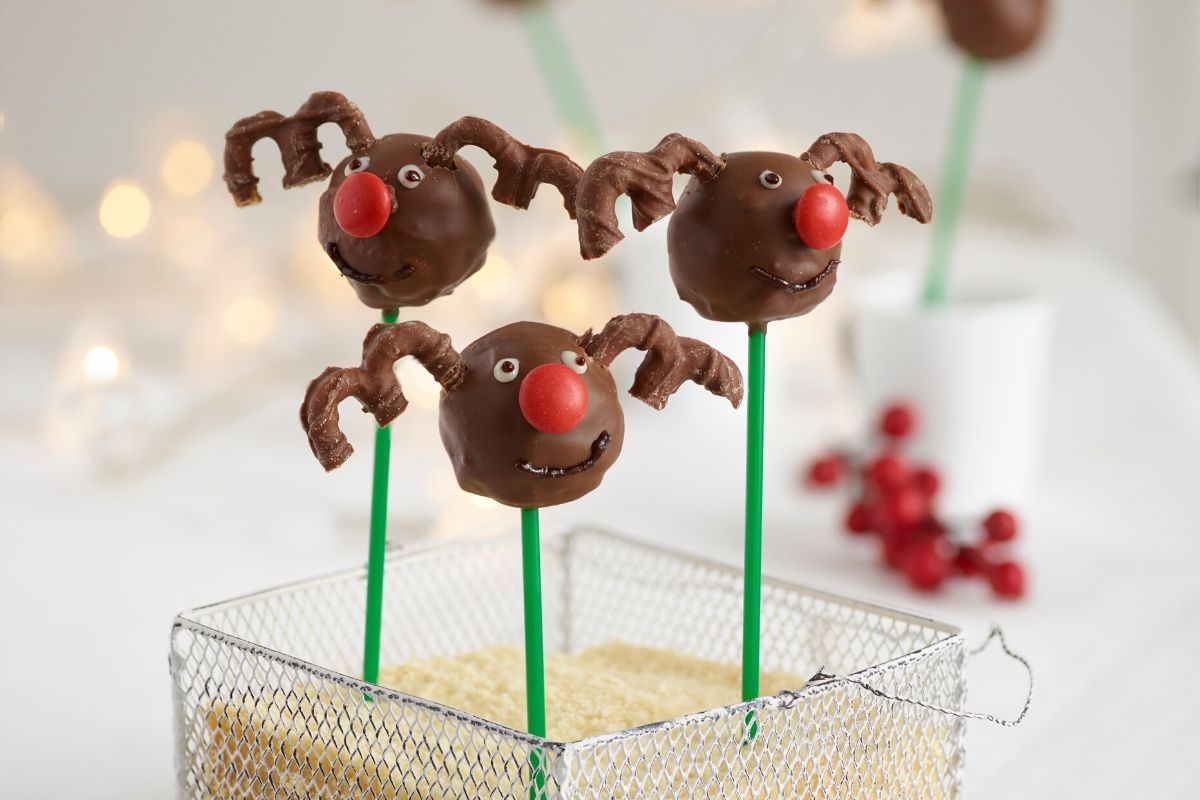 Prep: 45 minutes (excluding chill time)
Cook: 2-5 minutes
Makes: 8 cake pops
Ingredients
50g softened butter
80g icing sugar
150g Madeira sponge
2 tsp milk
A few drops of vanilla extract
Decoration
75g milk chocolate
8 red M&M's
White and chocolate icing pens
Chocolate covered pretzels
Method
Measure the butter and icing sugar into a mixing bowl. Add the milk and vanilla. Whisk until light and fluffy.
Crumble the Madeira cake into the icing. Mix until well coated. Shape into 8 balls, then insert a pop stick into the middle of each ball. Chill for 30 minutes.
Melt the chocolate into a bowl over a pan of simmering water until runny.
Dip each cake pop into the melted chocolate, Swirl around until coated. Place on a stand, then put one M&M in the middle to make a nose.
Cut a chocolate covered pretzel in half and add to the sides of the cake pop to make the antlers. Make eyes and a mouth with the white and chocolate icing pens.
Leave to set in a cool place until firm.
CALL TO ACTION
The home of delicious recipes
For lots more festive recipe inspiration, special content, insider news, competitions, plus a host of great offers join the AK Club for free today at www.annabelkarmel.com
More recipes here