Reading Time: 2 minutes'Rise up, warriors, take your stand at one another's sides, our feet set wide and rooted like oaks in the ground.' – Tyrtaeus, Spartan poet and warrior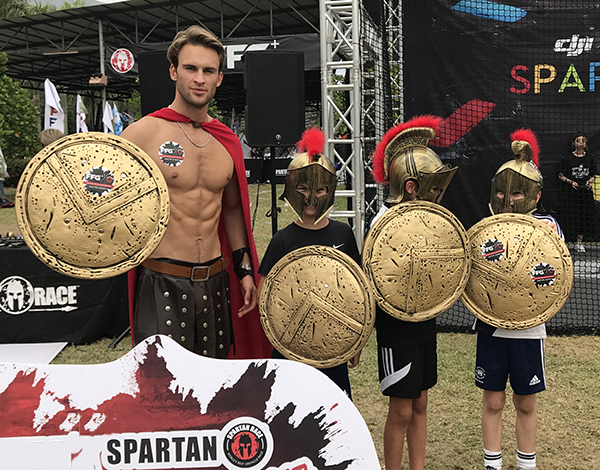 The original Spartans were the citizens of the ancient Greek city of Sparta, who were renowned for their resilience, skill, bravery, strength and military prowess. The art of combat and war was ingrained from a very young age through a rigorous, state-sponsored military training called 'agoge'. The system not only taught war tactics, but it also instilled a sense of duty, discipline and endurance.
It's these character traits that the modern Spartan Race aims to instill and foster in today's youth through a series of challenges that are set to push one to the edges of their limits, to conquer their fears and test their boundaries.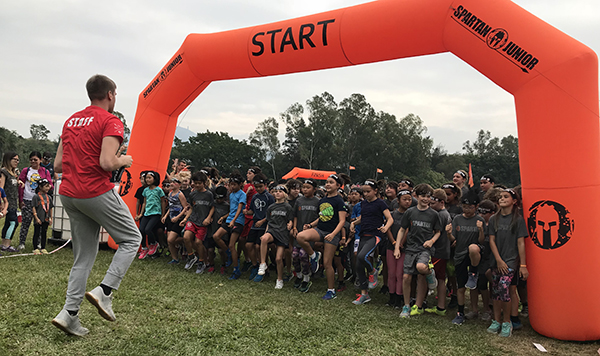 The Hong Kong Spartan Kid's Race is not your everyday running race. It is a grueling (but fun!) competitive, obstacle course that involves running, climbing, pushing, pulling, throwing and crawling through walls, hills, trees, mud, water and more. It is designed to test and challenge individuals both physically and mentally.
 Spartan Kids races are designed not only to boost fitness, challenge and test endurance for the race competitors but it also aims to foster parent-child relationships by encouraging supportiveness and teamwork in overcoming obstacles, all imbued with a spirit of fun and enjoyment. Where else can kids wallow in mud, crawl around in the dirt, climb and jump off tall structures with out being told off?! They love it!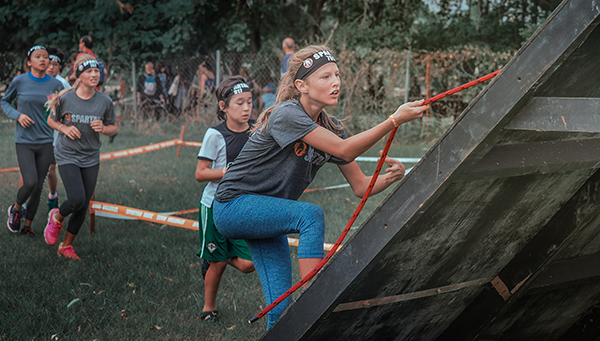 This year's Spartan Kids Race takes place on 14th April 2018 at its new venue in Ha Pak Nai, Yuen Long. The Kids Race is open to children as young as 4 years up to 13 years of age, in two categories, Open and Competitive. The Competitive Category is only open to ages 11 to 13 years and prizes are awarded to the three fastest boys and girls. The Open Category race heats are age specific so entrants will be competing with peers their own age. However, there will be three mixed heats that will allow the younger but more agile entrants to compete with the older ones. The mixed heats will be in two age ranges, 5 to 10 years and 8 to 13 years.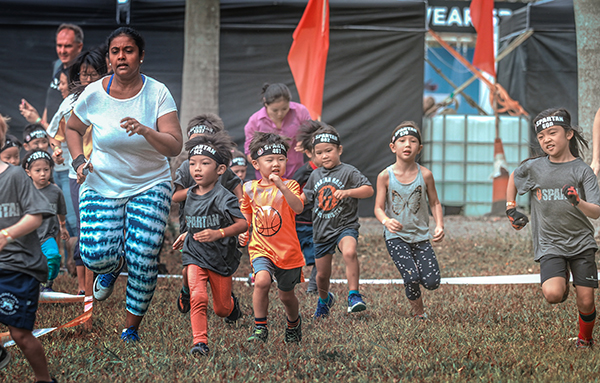 A parent/guardian must accompany the youngest competitors (4 years), inside the race lane. Competitors aged 5 to 7 years may have an adult inside the race lane with them if they so desire. Competitors aged 8 to 13 years are not allowed to have an adult with them in the race lane.
Adults may follow the race competitors for all age ranges outside the race lane entirely at their own risk (or, for grown ups who fancy a challenge of their own, the adult Spartan sprint races are on earlier the same day…).
 If you have a little warrior at home who would like to take up the challenge (and all the fun!) then please sign up  before 09 April 2018 with your special Playtimes 10 % fee discount at www.spartanrace.hk – use CODE Playtimes10.
Go on, make it a family event!