Reading Time: < 1 minute
Simple-to-find ingredients and easy-to-follow recipes from celebrity chef Annabel Karmel will make mealtimes a breeze.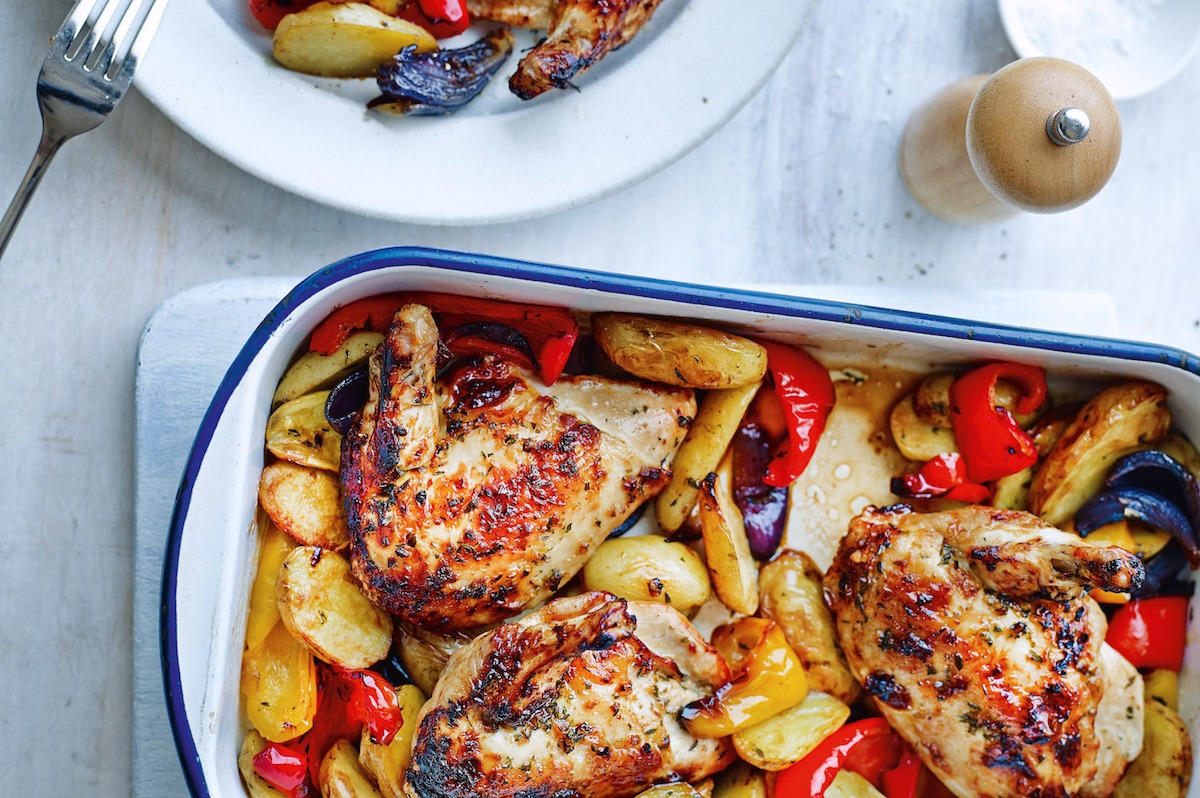 Makes 4 portions
Ingredients
500g baby new potatoes, parboiled
1 red pepper, sliced into large pieces
1 yellow pepper, sliced into large pieces
1 red onion, sliced into wedges
3 Tbsp olive oil
2 Tbsp fresh thyme, chopped
1 Tbsp honey
2 cloves garlic, crushed
150ml white wine
100ml chicken stock
4 chicken breasts, skin on
Method
Pre-heat the oven to 220°C.
Slice the potatoes in half or into quarters if they are quite large. Put the potatoes into a roasting tin along with the peppers and onions. Drizzle with 2 Tbsp of olive oil and 1 Tbsp of thyme. Season. Roast for 30 minutes.
Mix the remaining oil, honey and thyme with the garlic in a small bowl. Rub over the chicken breasts and under the skin.
Pour the wine and stock over the vegetables, then place the chicken on top. Roast for another 25 to 30 minutes until the chicken is golden and cooked through, and the vegetables are tender.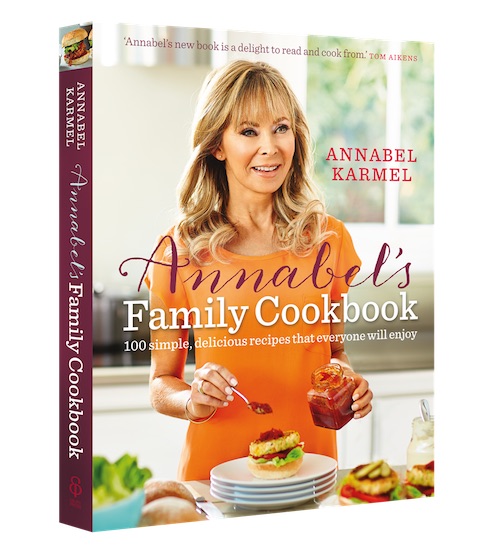 Annabel's Family Cookbook