Reading Time: 9 minutesLooking for up-to-date news on schools in Hong Kong? You've come to right place! We'll be sharing the latest happenings in Hong Kong schools. Bookmark this page so you never miss out!
International Schools Festival, 11 March
Meet with over 30 Hong Kong international schools under one roof at the International Schools Festival at Cordis Hong Kong on 11 March. Visitors will be able to garner valuable information on difference curricula, admission procedures and interview tips. Register here to Get a free ticket. Or purchase tickers via www.eventbrite.hk
British Boarding Schools Show, 23 March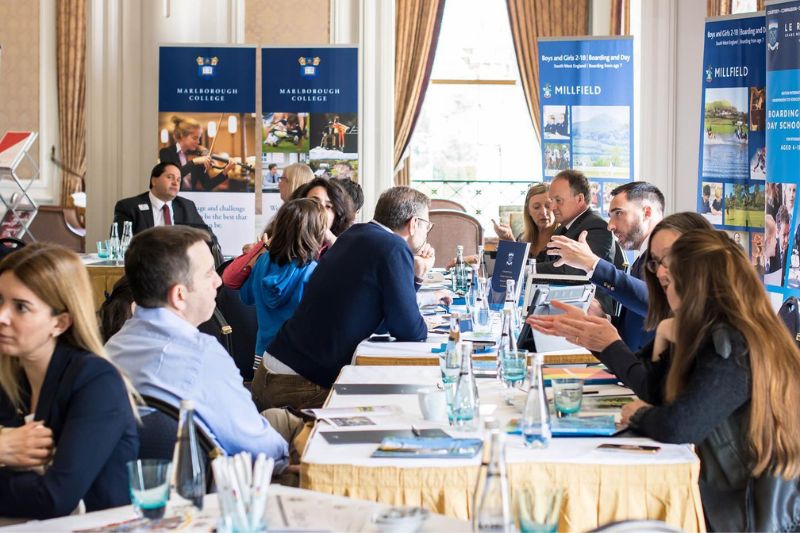 Taking place on 23 March at Wycombe Abbey, the British Boarding Schools Show offers parents the opportunity to meet staff from some of the most prestigious British boarding schools, as well as leading educational experts from the UK. Find out about entry requirements, scholarships and bursaries, and get answers to specific questions at the British Boarding Schools Show. www.schoolsshow.co.uk/event/hong-kong
American School Hong Kong Fun Day, 25 March
Learn, Play, and Explore at the American School Hong Kong's Fun Day on Saturday 25 March. There will be game booths, inflatables, hand/face painting, performances, arts and crafts, and other fun teacher-led activities for children to enjoy. Parents can join information sessions led by the school's leadership team and discover the teaching philosophy of ASHK. Entry is free, and certain activity tokens can be purchased at the reception. Join us in either the AM Session 11:00 a.m. – 12:30 p.m. or PM Session 1:30 p.m. – 3:00 p.m. For more details, check out the event page at www.ashk.edu.hk/admissions/experience-ashk-2023.
The Secrets of Getting 25 Offers from the World's Top Universities,
25 March
To celebrate the excitement of its 10th anniversary, Crimson Education is hosting a free seminar on 25 Mar 2023 (Saturday). Jamie Beaton, the co-founder of Crimson and who graduated Magna Cum Laude at Harvard University will share insights into how he secured 25 multiple offers from the top universities and answer questions from Hong Kong parents about the misconceptions about university admissions.
Don't miss this opportunity to learn from one of the brightest young entrepreneurs and educators of our time!
Exclusive registration invitation for Playtimes readers. Register now while seats last. The seminar runs 3:15-4:15 on 25th March
Sustainable School Food Summit, 22 April
Visit Chinese International School on 22nd April to show your support for sustainable school food. As part of the summit, local celebrity chefs will create a sustainable dish suitable for inclusion in a school lunch menu. The entries will be evaluated by students, and an independent panel of experts on the day and school lunch providers (for example Sodexo, Maxims, Chartwells and others) will commit in advance to serving the chef's entries on the menus at the schools they work for throughout the subsequent academic year. The event runs 9:00am – 3:00pm and tickets are available through Eventbrite.

Jerudong International School (JIS) Brunei Darussalam
Is a possible move to Brunei on the cards? Or are you considering an overseas boarding school for your children? Jerudong International School (JIS), located in Brunei, has just been awarded Patron's Accredited Member Status by the Council of British International Schools (COBIS) having met accreditation and compliance standards across all 10 standards. In addition, it is the first school in the world to be awarded Beacon Status in 3 areas: Standard 2: Student Welfare; Standard 6: Boarding; Standard 10: Extra-Curricular, Enrichment and Engagement. www.JerudongInternationalSchool.com
Open House: Shrewsbury Hong Kong
Learn more about the outstanding opportunities and unique experiences enjoyed daily by Shrewsbury students. Parents will have the opportunity to meet with Principal, Mr .Ben Keeling, and members of the Senior Leadership Team following a full tour of Shrewsbury's purpose-built campus. Sign up to attend the  open house on Saturday, 25 February 9:00 – 12:00 pm.
Children's Mental Health Webinar, 10 February
The team at Woodland Pre-Schools have arranged a live webinar tackling the hugely important subject of children's mental health. The webinar is open to any parents and will take place on 10 February at 4:00pm-5:00pm. To register visit 
ESF Island School Rebuilt Campus Officially Opens
ESF Island School was officially opened today (11 January 2023) by The Secretary for Education Dr Christine Choi Yuk-lin, JP, following a nine-year project to transform the historic Borrett Road campus. The 'new' campus is built over eight floors and covers over 24,000 square meters. It boasts 42 state-of-the-art classrooms and 13 laboratories, a four-storey outdoor climbing wall, a double-court sports hall, a dedicated performance space and an eight-lane indoor swimming pool.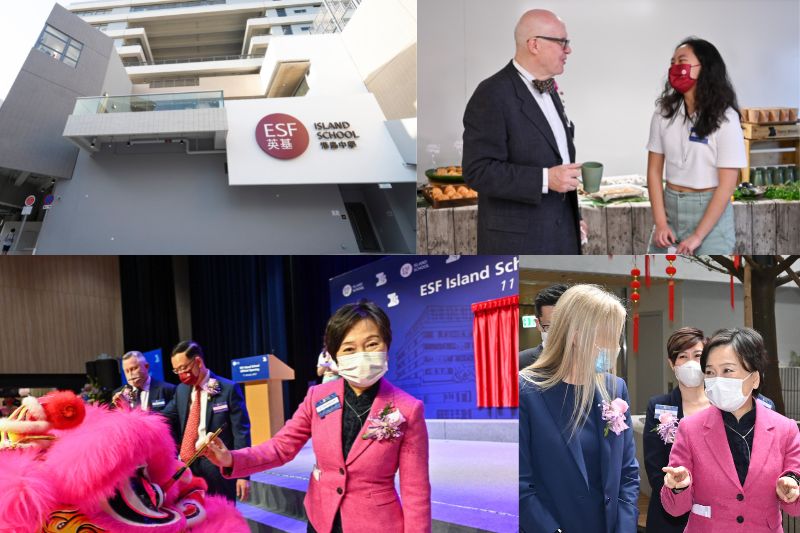 American School Hong Kong Awarded: Global Citizenship
American School Hong Kong (ASHK) international baccalaureate diploma (IBDP) student received the EARCOS 2022 Global Citizenship Award! They were also selected to join the Take the World Forward Fellowship program in collaboration with organizations at Harvard and MIT. The EARCOS Global Citizenship Award is presented to a student who is a proud representative of his/her nation while respectful of the diversity of other nations, has an open mind, is well-informed, aware, and empathetic, concerned and caring for others, encourages a sense of community, and is strongly committed to engagement and action to make the world a better place. The ASHK Mission & Vision empowers students to become responsible global citizens who excel and build a global community. (Posted 9 December 2022). www.ashk.edu.hk
Education & Careers Expo
Running 2-5 February, 2023 at the Exhibition Centre, the Education & Careers Expo features a variety of zones, including the Education Zone, which connects colleges, universities and language schools with potential students. Entry is free. https://event.hktdc.com/
International Schools Festival 2023
Connecting parents with international and private schools, the International Schools Festival takes place on Saturday 11 March, 2023 at the Cordis Hotel. It will also feature a selection of panel discussions. www.internationalschoolsfestival.com
Hong Kong International Literary Festival
2023 is a year of change for the Hong Kong International Literary Festival. The event moves to 6 – 12 March 2023 in the calendar and combines with another popular festival – the Young Readers Festival. More details are still to be released, but the event, which is the first festival under a new executive director, promises to be the best yet. www.festival.org.hk
Accelerate German language learning at GSIS
German Swiss International School has two programmes to accelerate German language learning. The CLIPPY programme (Cultural and Language Integration Programme in Primary Years) and Fast Track Secondary programme are accelerated language and learning curriculum, suitable for students with no prior knowledge of German. Students receive the globally recognised International Abitur, a college preparatory diploma that is accepted by top universities in Europe, USA, Canada, and UK.
Harrow Hong Kong 450th Music Concert
Harrow Hong Kong recently hosted a 450th Music Concert to celebrate the 450 years since Queen Elizabeth I granted John Lyon a charter to open a school for 'local' boys in Harrow, North London. Harrow boasts an impressive musical heritage, with traditions such as the Harrow song book with songs sung across the schools and intricately coordinated music productions showcasing the flair and skills of our pupils.
Special Needs Network Hong Kong: Secondary Education Options
Special Needs Network Hong Kong (SNNHK) is excited to bring you their first event of the new academic year focusing on Secondary education. This panel discussion on Tuesday 25 October aims to help parents and caregivers navigate the various options, processes, availability and application process of secondary school places for SEN students. SNNHK's expert panel of speakers includes: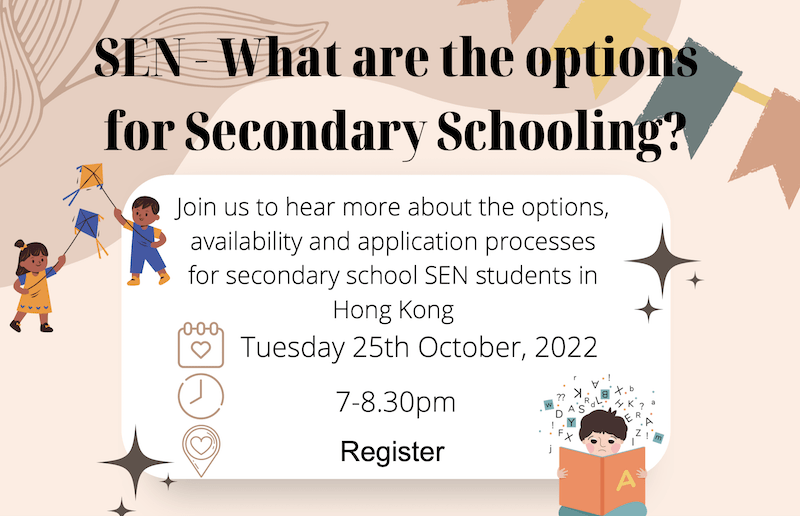 Kathryn Lung, Head of Learning Support, ICHK;
Franky Poon, Principal, HKRSS Tai Po Secondary School;
Trisha Tran, Parent & Advocate and Co-founder of HopeShare;
Dr Gail Wright, Head of Individual Needs, West Island School; and
Nicki Ward, Senior Manager – Strategy and Planning, English Schools Foundation
Webinar Time & Location
25 Oct, 7:00 pm – 8:30 pm HKT
Sign up on the SNNHK website to attend.
2022 IB Results For Hong Kong Students – Top Scores
Even with the disruptions to education the past couple years, Hong Kong students have persevered. This year saw over 2,200 students in Hong Kong from 31 schools take the International Baccalaureate exam with excellent results. There were 93 students who achieved top scores! Of these top scoring students, 36 were from the English Schools Foundation (ESF), 12 from St Paul's, five from Diocesan Boys' School in Mong Kok, five from German Swiss International School, five from Po Leung Kuk Choi Kai Yau School, four from Canadian International School, four from The Independent Schools Foundation Academy, three from Singapore International School (Hong Kong), two from Elsa High School, two from Yew Chung International, two from The Hong Kong Chinese Christian Churches Union Logos Academy, two from Creative Secondary School, two from French International School, two from HKCCCU Logos Academy, two from Li Po Chun United World College of Hong Kong and one from Victoria Shanghai Academy. Top Schools shows a live, updated school chart with score details.
ESF's full results:
ESF results
(May 2022)
Worldwide results
(May 2021)*
45 points
36 students (4.3%)
1,351 students (1.7%)
44 points
62 students (7.4%)
2,093 students (2.7%)
40 points or more
391 students (46.3%)
16,284 students (18.4%)
35 points or more
663 students (75.0%)
38,998 students (44.1%)
30 points or more
782 students (92.7%)
62,844 students (71.0%)
Students awarded the Diploma (24 points or more)
836 students (99.1%)
78,735 students (89.0%)
Average point scores for all IB Diploma students
37.9
33.0
Global Citizen Diplomas at Hong Kong Academy
Hong Kong Academy's graduating class were recently awarded their Global Citizen Diplomas (GCD). HKA is the only school in Hong Kong to offer the GCD, one of three credentials their graduates can earn. The class of 2022 have offers from prestigious universities such as Brown in the US and Durham in the UK.
Secondary Schools Education Forum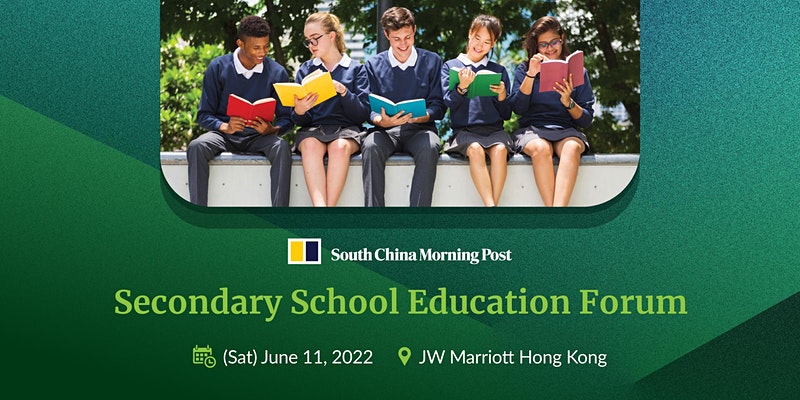 Date: June 11, 10.00am-4.00pm
Location: JW Marriott Hong Kong
Trying to decide which Hong Kong-based International Secondary School would best suit your child? The Secondary Schools Education Forum offers the chance to meet with educators from some of the most respected Internationals schools in Hong Kong to learn about their curriculum, ask questions and gain practical tips. Register here
Government Declares Early Summer Holiday
Chief Exec Carrie Lam announced this week Hong Kong students will have early summer break (March/April 2022) rather than wait until the usual summer holiday starting in July. The aim of this is to utilise schools for Covid-19 testing, vaccination and isolation purposes. This means all classes, even online ones, for kindergartens, primary, and secondary schools, including international schools, will be suspended until at least after the Easter break in mid April. After which time it would be safe to return to school. Universities, aka tertiary institutions, are not included in this class suspension arrangement. The Hong Kong Diploma of Secondary Education exams may still take place as scheduled on 22 April. The EDB has invited intonational schools to a meeting today to discuss possible options.
EDB Announces Details of Vaccination Programme For Students Aged 5-17
According to the EDB, children aged 5 to 11 may now receive the Sinovac vaccine. From 16 February 2022, children may receive the BioNTech vaccine at the Children Community Vaccination Centre (CCVC).
Also, the EDB has announced that schools can resume whole-day face-to-face classes if: 70% or more of the teachers and school staff (including teaching and non-teaching staff) directly employed by the school have received two doses of COVID-19 vaccine for more than 14 days; and 70% or more of the students aged 5 to 17 in the whole school have received one of the following vaccines for more than 14 days: 1 dose of BioNTech or 2 doses of Sinovac.
However, if schools "cannot achieve the above requirements for whole school to resume whole-day face-to-face classes, but the number of such students in an individual class level can meet the above requirements," the EDB will allow the schools concerned to arrange whole-day face-to-face classes and other activities for students in that particular class level.
Kindergartens & Primary Schools To Stop In-Person Classes
All playgroups, kindergartens and primary schools in Hong Kong are set to stop in-person classes by January 14 2022, because of concerns about COVID-19. Classes are set to resume after the Chinese New Year break.
The ESF University Fair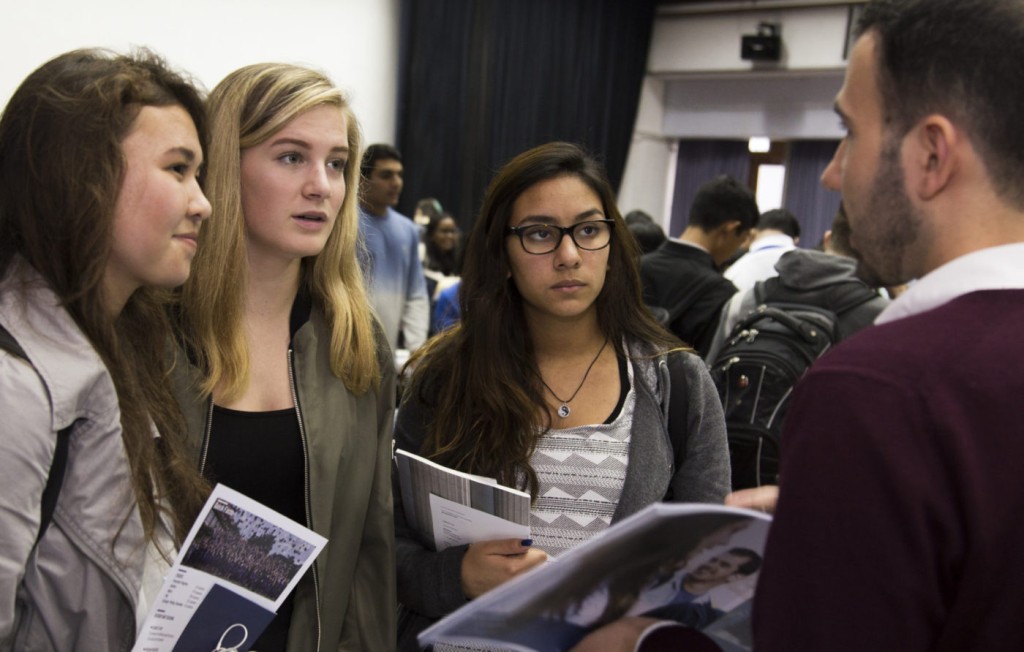 The online event aims at providing ESF Year 12 students with information on higher education destinations. Each year, over 100 institutions from all around the world send representatives to the Fair. It's a great opportunity for students to get a better understanding of universities or countries they may be interested in, and for universities to get to know ESF schools and their students.
When: 22 January (online)
For more information, visit the website.
The International Schools Festival
Interact with representatives from 30 of Hong Kong's most highly-regarded international and private schools at the International Schools Festival at the Cordis Hotel on 12 March 2022. Parents will be able to get a better understanding of the schools' teaching styles and cultures and receive in-depth answers to questions specific to their child. Practical advice will also be given regarding the different curricula, the admissions process and how to tackle interviews.
When: 12 March 2022
Where: Cordis Hotel Hong Kong
For more information, go to the website.
Kellet School Awarded Patron's Accredited Membership
Kellet School has joined just six schools in Asia and is the first in Hong Kong to be awarded Patron's Accredited Membership. The school has also been awarded Beacon School status, which is awarded for excellence and identifies the school as "an example of best-practice for other schools to learn."
Oxbridge School
The recently-opened Oxbridge School, an international primary school in Kowloon, offers a British education for children ages 5 to 11. Class sizes will be kept small (maximum of 15 children) and taught by subject specialists. The campus boasts a bright, modern and inspiring place to learn with a Learning Hub library facility, well-equipped classrooms, specialist teaching rooms and a dedicated Gifted and Special Needs centre. They also have on-site play areas and excellent facilities nearby for sporting activities.
Find out more information about Oxbridge School here.
New Early Years Programme at French International School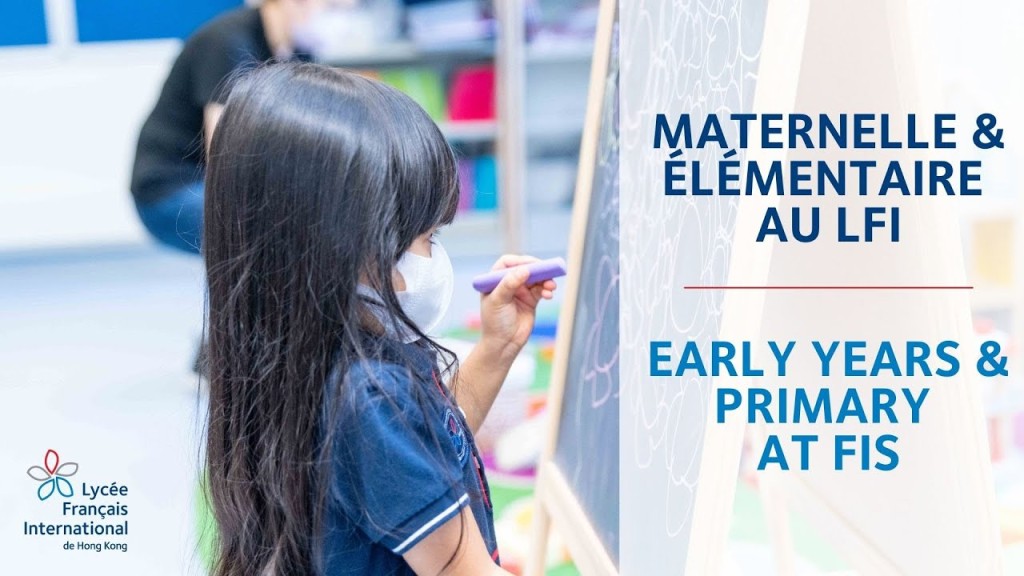 French International School has announced an exciting new Early Years Programme in Chai Wan. Children will encounter a rich variety of learning experiences, giving them a firm foundation to build on as they move on to Primary and beyond in this top, dual-stream international school.
Apply for the new programme here.
Retykle's School Uniform Recycling Scheme
Retykle and The Alliance for Sustainable Schools (TASS) recently launched a pilot project that aims to address the issue of school uniform waste. Pre-loved uniforms for ISF Academy and Kellet School are for sale on Retykle's online platform. The pilot will run until June and, if successful, hopefully additional schools will be added to the scheme.
For more information and to shop the items, click here.
Related articles: