Reading Time: 5 minutesLooking for up-to-date news on schools in Hong Kong? You've come to right place! We'll be sharing the latest happenings in Hong Kong schools. Bookmark this page so you never miss out!
Special Needs Network Hong Kong: Secondary Education Options
Special Needs Network Hong Kong (SNNHK) is excited to bring you their first event of the new academic year focusing on Secondary education. This panel discussion on Tuesday 25 October aims to help parents and caregivers navigate the various options, processes, availability and application process of secondary school places for SEN students. SNNHK's expert panel of speakers includes: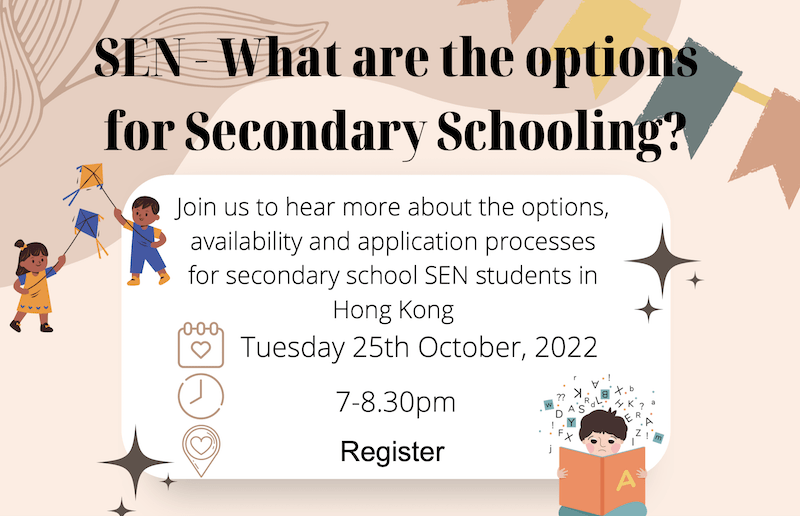 Kathryn Lung, Head of Learning Support, ICHK;
Franky Poon, Principal, HKRSS Tai Po Secondary School;
Trisha Tran, Parent & Advocate and Co-founder of HopeShare;
Dr Gail Wright, Head of Individual Needs, West Island School; and
Nicki Ward, Senior Manager – Strategy and Planning, English Schools Foundation
Webinar Time & Location
25 Oct, 7:00 pm – 8:30 pm HKT
Sign up on the SNNHK website to attend.
2022 IB Results For Hong Kong Students – Top Scores
Even with the disruptions to education the past couple years, Hong Kong students have persevered. This year saw over 2,200 students in Hong Kong from 31 schools take the International Baccalaureate exam with excellent results. There were 93 students who achieved top scores! Of these top scoring students, 36 were from the English Schools Foundation (ESF), 12 from St Paul's, five from Diocesan Boys' School in Mong Kok, five from German Swiss International School, five from Po Leung Kuk Choi Kai Yau School, four from Canadian International School, four from The Independent Schools Foundation Academy, three from Singapore International School (Hong Kong), two from Elsa High School, two from Yew Chung International, two from The Hong Kong Chinese Christian Churches Union Logos Academy, two from Creative Secondary School, two from French International School, two from HKCCCU Logos Academy, two from Li Po Chun United World College of Hong Kong and one from Victoria Shanghai Academy. Top Schools shows a live, updated school chart with score details.
ESF's full results:
ESF results
(May 2022)
Worldwide results
(May 2021)*
45 points
36 students (4.3%)
1,351 students (1.7%)
44 points
62 students (7.4%)
2,093 students (2.7%)
40 points or more
391 students (46.3%)
16,284 students (18.4%)
35 points or more
663 students (75.0%)
38,998 students (44.1%)
30 points or more
782 students (92.7%)
62,844 students (71.0%)
Students awarded the Diploma (24 points or more)
836 students (99.1%)
78,735 students (89.0%)
Average point scores for all IB Diploma students
37.9
33.0
Global Citizen Diplomas at Hong Kong Academy
Hong Kong Academy's graduating class were recently awarded their Global Citizen Diplomas (GCD). HKA is the only school in Hong Kong to offer the GCD, one of three credentials their graduates can earn. The class of 2022 have offers from prestigious universities such as Brown in the US and Durham in the UK.
Secondary Schools Education Forum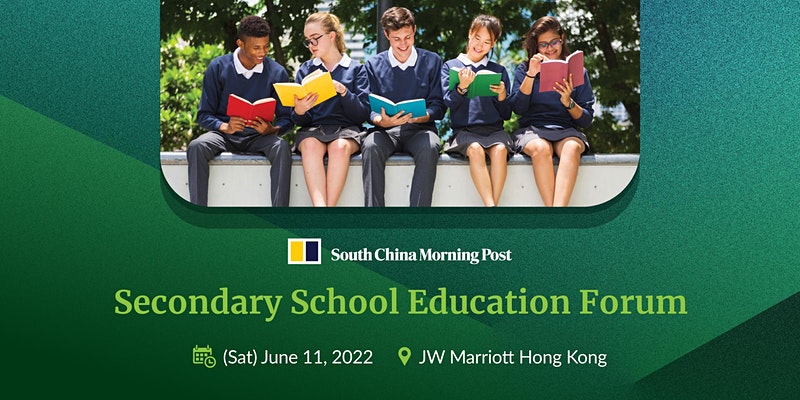 Date: June 11, 10.00am-4.00pm
Location: JW Marriott Hong Kong
Trying to decide which Hong Kong-based International Secondary School would best suit your child? The Secondary Schools Education Forum offers the chance to meet with educators from some of the most respected Internationals schools in Hong Kong to learn about their curriculum, ask questions and gain practical tips. Register here
Government Declares Early Summer Holiday
Chief Exec Carrie Lam announced this week Hong Kong students will have early summer break (March/April 2022) rather than wait until the usual summer holiday starting in July. The aim of this is to utilise schools for Covid-19 testing, vaccination and isolation purposes. This means all classes, even online ones, for kindergartens, primary, and secondary schools, including international schools, will be suspended until at least after the Easter break in mid April. After which time it would be safe to return to school. Universities, aka tertiary institutions, are not included in this class suspension arrangement. The Hong Kong Diploma of Secondary Education exams may still take place as scheduled on 22 April. The EDB has invited intonational schools to a meeting today to discuss possible options.
EDB Announces Details of Vaccination Programme For Students Aged 5-17
According to the EDB, children aged 5 to 11 may now receive the Sinovac vaccine. From 16 February 2022, children may receive the BioNTech vaccine at the Children Community Vaccination Centre (CCVC).
Also, the EDB has announced that schools can resume whole-day face-to-face classes if: 70% or more of the teachers and school staff (including teaching and non-teaching staff) directly employed by the school have received two doses of COVID-19 vaccine for more than 14 days; and 70% or more of the students aged 5 to 17 in the whole school have received one of the following vaccines for more than 14 days: 1 dose of BioNTech or 2 doses of Sinovac.
However, if schools "cannot achieve the above requirements for whole school to resume whole-day face-to-face classes, but the number of such students in an individual class level can meet the above requirements," the EDB will allow the schools concerned to arrange whole-day face-to-face classes and other activities for students in that particular class level.
Kindergartens & Primary Schools To Stop In-Person Classes
All playgroups, kindergartens and primary schools in Hong Kong are set to stop in-person classes by January 14 2022, because of concerns about COVID-19. Classes are set to resume after the Chinese New Year break.
The ESF University Fair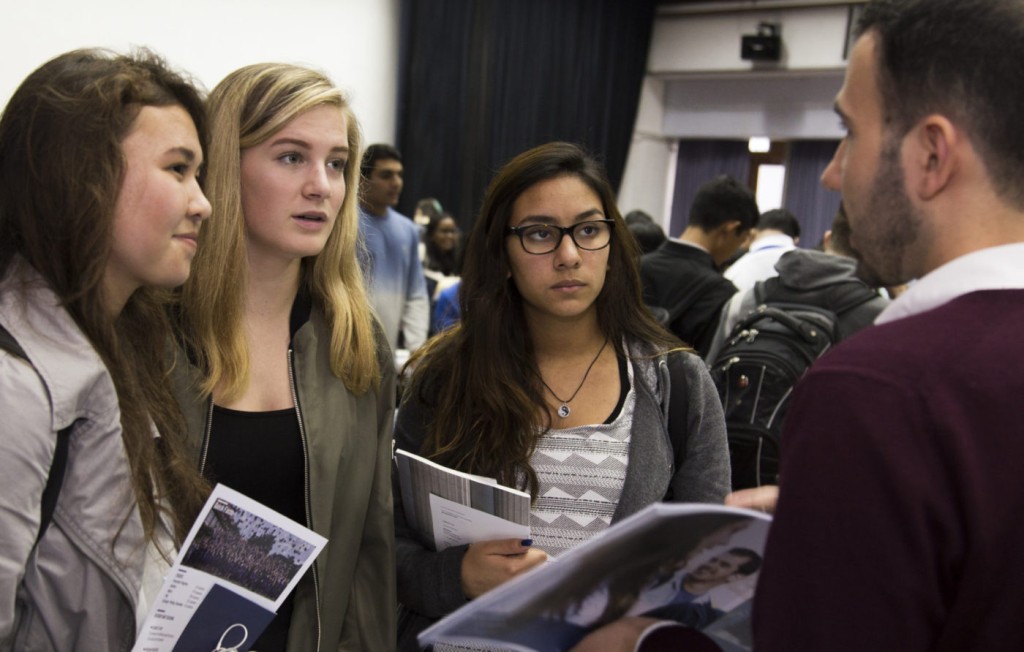 The online event aims at providing ESF Year 12 students with information on higher education destinations. Each year, over 100 institutions from all around the world send representatives to the Fair. It's a great opportunity for students to get a better understanding of universities or countries they may be interested in, and for universities to get to know ESF schools and their students.
When: 22 January (online)
For more information, visit the website.
The International Schools Festival
Interact with representatives from 30 of Hong Kong's most highly-regarded international and private schools at the International Schools Festival at the Cordis Hotel on 12 March 2022. Parents will be able to get a better understanding of the schools' teaching styles and cultures and receive in-depth answers to questions specific to their child. Practical advice will also be given regarding the different curricula, the admissions process and how to tackle interviews.
When: 12 March 2022
Where: Cordis Hotel Hong Kong
For more information, go to the website.
Kellet School Awarded Patron's Accredited Membership
Kellet School has joined just six schools in Asia and is the first in Hong Kong to be awarded Patron's Accredited Membership. The school has also been awarded Beacon School status, which is awarded for excellence and identifies the school as "an example of best-practice for other schools to learn."
Oxbridge School
The recently-opened Oxbridge School, an international primary school in Kowloon, offers a British education for children ages 5 to 11. Class sizes will be kept small (maximum of 15 children) and taught by subject specialists. The campus boasts a bright, modern and inspiring place to learn with a Learning Hub library facility, well-equipped classrooms, specialist teaching rooms and a dedicated Gifted and Special Needs centre. They also have on-site play areas and excellent facilities nearby for sporting activities.
Find out more information about Oxbridge School here.
New Early Years Programme at French International School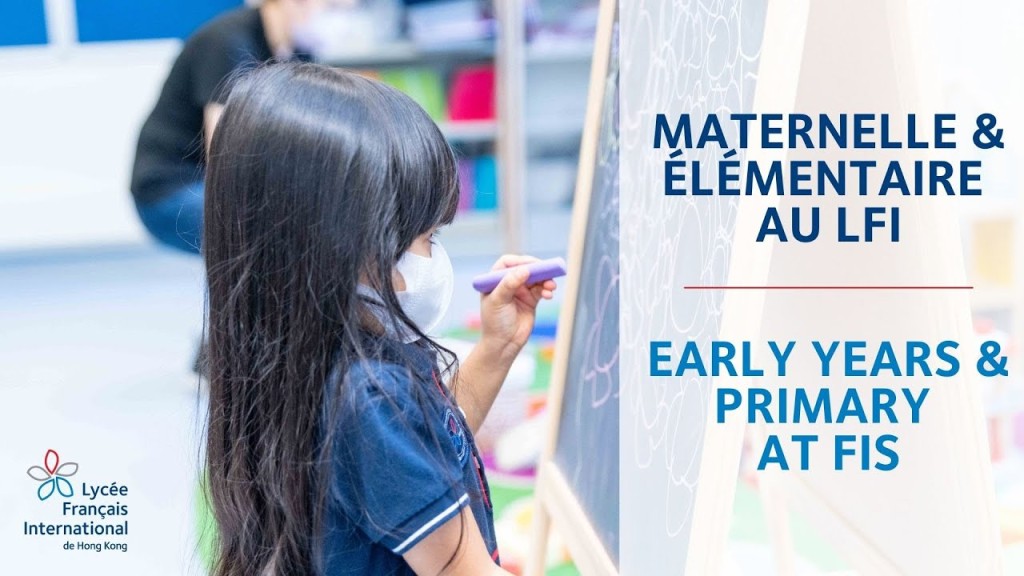 French International School has announced an exciting new Early Years Programme in Chai Wan. Children will encounter a rich variety of learning experiences, giving them a firm foundation to build on as they move on to Primary and beyond in this top, dual-stream international school.
Apply for the new programme here.
Retykle's School Uniform Recycling Scheme
Retykle and The Alliance for Sustainable Schools (TASS) recently launched a pilot project that aims to address the issue of school uniform waste. Pre-loved uniforms for ISF Academy and Kellet School are for sale on Retykle's online platform. The pilot will run until June and, if successful, hopefully additional schools will be added to the scheme.
For more information and to shop the items, click here.
Related articles: