Reading Time:
6
minutes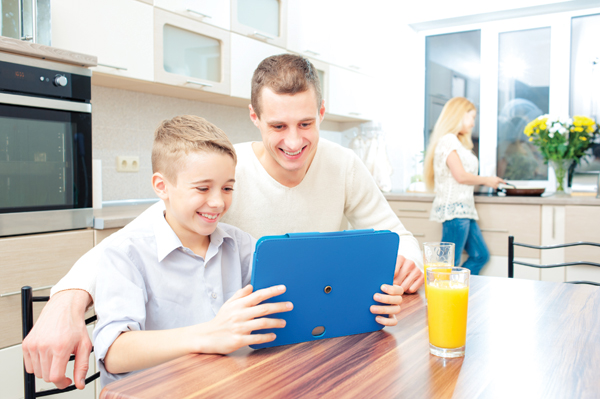 Children of the 21st century are digital natives who comfortably inhabit a world of technologically assisted entertainment, education and communication. Candy Crush, Facebook, Instagram, WhatsApp, Fruit Ninja, Minecraft, Angry Birds, YouTube, SMART Boards, PowerPoint… these, and many, many more are all part of being a child of our time. But while many parents feel that the all-pervasive reach of the digital age can be a negative force to be reckoned with, and that screen time should be strictly limited, for many children with a variety of different needs, technological advances have been a force for good, and screen time something to be positively encouraged.
Over the past few years, a vast array of new technologies and apps have been developed to help children with a range of challenges, such as communication difficulties, visual and hearing impairments, and learning and behavioural issues. Many of these apps and technological advances are accessed via smartphones and tablets, making them more accessible than ever. For these children and their families, carers, teachers and friends, many of these new products and software have been screen saviours.
Here are just some ways technology can help kids.
They give children a voice
We all want to be understood, so the isolation and frustration felt by a child who is unable to speak to those around him must be immense. But in recent years, a range of new software has been developed to help bridge this communication gap. Many children use 'alternative and augmentative communication' (AAC) aids such as Proloquo2Go, PicSmart, ChatAble and Predictable, which are downloaded onto a compatible device (usually an iPad). These apps display a series of pictures and symbols, and the child can tap on them on the screen to form sentences. The device then speaks the sentences out loud for the child. Although the functions and features vary between apps, the basic premise remains the same: they give children a voice.
Using this new technology can make a dramatic difference to a child's life. Raymond Fung, Behavioural Consultant at Autism Partnership, Hong Kong, uses a variety of new technologies with students, including communication aids. He explains, "I have a student who could not use speech to communicate. He had to use sign language or physical actions to communicate his needs, but often got annoyed by other people. He got frustrated easily when he did not get enough attention from his family members because he had limited interests and skills to occupy himself with meaningful activities.
"After his teacher taught him to use an iPad to communicate his needs, to take photos, to upload the photos to Facebook, to search his favourite NBA videos on YouTube and to listen to music, his disruptive behaviours have been reduced because he doesn't seek ongoing attention from his family members when he can entertain himself with the iPad."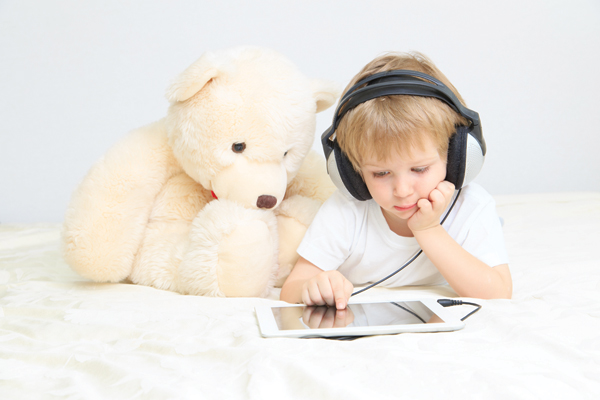 Hearing help
For children who have a hearing impairment or are deaf, new technologies and apps have also opened up new communication possibilities. Out go the previously impossible phone calls, and in comes video conferencing, so that sign language and lip-reading can be used. Many devices have some built-in sound amplification technology and captioning, but additional apps are available to meet a variety of needs. There are also speech-to-text dictation apps, such as Dragon Dictation and Transcence, which 'listen' to what a person is saying and transcribe it onto the screen. For a child who is deaf, their social circle is no longer restricted to those who can use sign language, or lots of frustrating scribbling with a pen and paper.
As well as these communication aids, the Hong Kong Society for the Deaf has developed an app to help Cantonese-speaking hearing impaired children to improve their listening and speaking skills. The Audiology & Speech Training app can help assess the child's abilities and provide training. According to Mandy Lam, from the Society, "With the new app, the trainers (teachers and parents) and the children can practice anytime and anywhere. We have trialled the app on some preschool hearing impaired children, and they were motivated by the multi-media games and animation, and they were willing to stay focused on the games without realising they were actually doing training and practice on their listening and speech sounds."
See also: Closing the Gender – Confidence Gap for our Kids
Visibly different
The last few years have also seen rapid advances in the number of apps, gadgets and settings to help a visually impaired child make the most of the vast resources of the internet and communicate via text or email. Many smartphones and tablets come with accessibility settings, such as large text, bold text, text-to-speech functions, voice command options, or even built-in magnifiers. For those who need to use an iPad, a specially designed magnifier can be purchased to enlarge content.
'Screen readers' are also widely available, which convert the content of the screen (such as text messages, web pages, e-books, or PDF documents) into an accessible format for the user – this might be by converting the text into speech, or converting it to Braille. While many smartphones and tablets have some built-in text-to-speech capability, there are lots of additional text-to-speech apps and software for a variety of devices, including JAWS, Thunder and Window Eyes, and at a variety of prices (including free!). Some e-readers, such as the Kindle Fire, now come with built-in text-to-speech. For those who prefer to use Braille, a screen reader can send the selected content to a separate Braille display, which is either connected to the device via a USB or wirelessly. A potentially useful app for older children who want to stay in touch while out and about is Braille Touch for iPhone, which allows you to type messages in Braille.
Physical education
The range of new assistive technologies to help overcome challenges and limitations for children with physical disabilities has grown enormously over the past few years. For children with very limited movement and speech, the use of eye-gaze devices – computers controlled by blinks – has become widespread, but in recent years the technology has become wireless, so a child can attach the device to his wheelchair and have it with him at all times, making it easier to integrate and participate in a much wider variety of activities.
An app which is designed for children with very limited speech and movement is the Say Hi! AAC app for iPad. Designed by the parents of a child with spinal muscular atrophy, the app lets a child 'speak' through the iPad without ever touching the screen. The app's designers say, "Our hope is that Say Hi AAC will open the world of communication for those with severe physical challenges."
Read more: Navigating Social Media Use During COVID 19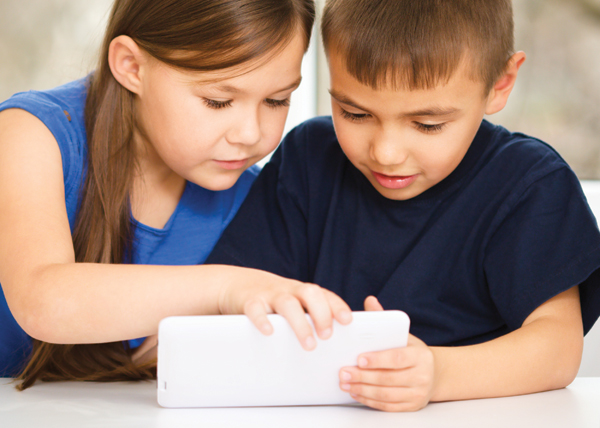 Teacher tools
New technologies, software and apps now play a very large role in all schools, but nowhere is this more true than in special schools. One special school that pioneers the use of new technology is Paddock School in London. Paddock's pupils have severe learning difficulties, and many of them are on the autistic spectrum. Head Sarah Santos explains, "All teachers here embrace technology and investigate ways to personalise learning for each pupil. Some of our students on the autistic spectrum struggle with the social elements of learning, so an iPad gives them a chance to focus on new skills with fewer distractions. As with all new innovations, technology is not a cure-all, but it can help some children with additional needs get one step closer to integrating into society, and one step closer to independence and autonomy."
Classroom teachers at the school make use of targeted technology to help their students learn, but also to help create the right environment for learning to flourish. Teacher Laura Agel uses Class Dojo to help reinforce positive behaviour. Each student has their own named avatar on the SMART board, under which any points they are awarded for good behaviour are displayed. When they get 25 points, they get a present from the present box. Laura says, "The students get excited when their number gets higher. It's a great tool because it's not about being better than anyone else, it's about getting points for yourself."
Many mainstream apps can be surprisingly useful educational experiences in classrooms where children have special needs. Teacher Jess Heaney uses apps to help her reception and year one students develop their concentration. "I use the Koi Carp app, as it emulates the water effect and sound, and water is generally a very motivating sensory experience for the children. When children 'touch' the water, the fish swim away, so it helps develop their concept of cause and effect. I also use the Uzu app, which is another cause-and-effect app, where dots on the screen follow your touch. I use this for children who don't have a long concentration span, but understand they have the ability to make marks."
Get connected
There is no doubt that new technologies, apps and software have helped many children to connect to a world that has often previously been out of reach.
Former CEO of Microsoft Steve Ballmer said, "The number one benefit of information technology is that it empowers people to do what they want to do. It lets people be creative. It lets people be productive. It lets people learn things they didn't think they could learn before, and so in a sense it is all about potential." With the development of specialist technology – and its opportunities for education, entertainment and communication – far more children will be able to realise that potential.
Similar articles to "Screen Saviours: How Technology Can Help Kids":