Reading Time: 5 minutesHosting a birthday party doesn't have to break the bank. You don't need a fancy entertainer, or a state of the art venue, or a plethora of space even! Whilst it may seem like common sense we've rounded up a few very simple party games for you to try at your child's next party. Guaranteed to keep the kids occupied and entertained without spending a lot of money and effort.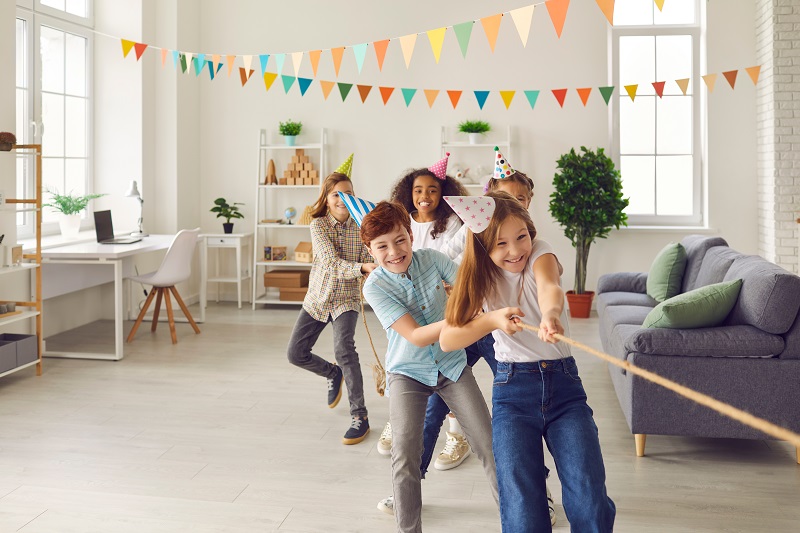 There are probably a variety of reasons for this, from families with two working parents who have the financial means to host expensive theme or "experience" parties and are also likely to outsource the party planning due to lack of time, to the keeping-up-with-the-Jones's phenomenon that sees big-scale parties mushroom as one parent imitates another.
But think back to your own childhood. Most parties were held in the backyard with screaming kids, simple games and homemade cake and party decorations. Party favours were usually a slice of birthday cake wrapped in a paper napkin. Venues weren't hired, entertainers weren't expected, yet fun was still had. Hosting a child's birthday party needn't require a second mortgage, nor be an over-the-top affair for it to be a success and one that your child will remember. Here are five ways to host a birthday party without breaking the bank.
A Simple Old-Fashioned Games Party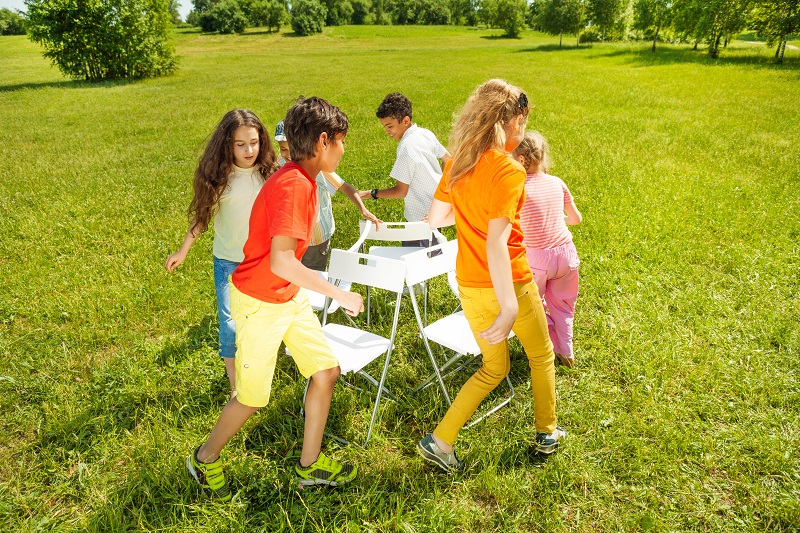 Once upon a time, there was no such thing as a children's entertainer at a party – no-one hired face painters, or petting zoos. Instead, parties were a fun-filled few hours of group games. Why not recreate the magic of an old-fashioned birthday party with all the simple – and cheap – games we enjoyed as kids?
The all-time classic is, of course, pass-the-parcel where a "prize" is wrapped in several layers of wrapping paper. Children sit in a circle and pass the parcel to each other while music plays. When the music stops, whoever is holding the parcel unwraps a layer and the game continues until the final layer is opened to reveal the prize. Most party hosts now include small gifts between the layers of wrapping paper to maintain interest! Musical chairs, where the children walk around a circle of chairs while music plays, and when the music stops, everyone must find a seat. Before the music starts again, a chair is removed, increasing competition for an ever-diminishing number of chairs before the last child seated wins. Other classics include musical statues, egg and spoon races, potato sack races and three-legged races. Balloon stomp, where inflated balloons are tied to one ankle of each guest and then the children are encouraged to run around and pop other balloons while protecting their own, is always a source of much mirth.
A Simple Dress Up Party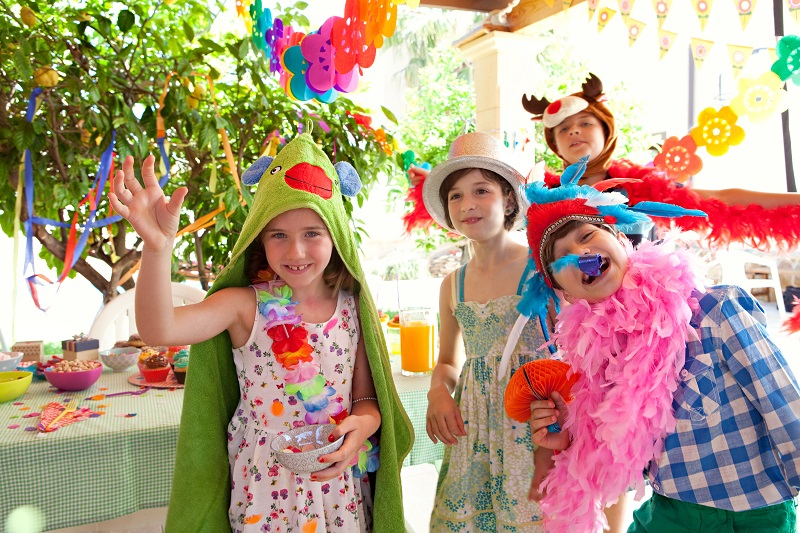 If there is one sure-fire guaranteed ice-breaker when it comes to a party, it is inviting your guests to dress up. Young or old, any initial reserve is usually overtaken by curiosity and excitement about the costumes. Set the theme based on the age group of the guests. Keep the dress-up theme fairly broad for younger children, such as princesses or pirates, bearing in mind it will be parents who most likely will put together the costume. With older children it is possible to get quite specific as the guests themselves will probably enjoy putting thought into their costume. Look to popular films, books or toys for inspiration if you want to set a theme. Encourage the guests to go all out by including details on the invitation that there will be a "best costume" prize awarded at the party, and have the guests put names in a hat to vote for the best costume. Alternatively, give the guests free rein to dress up as a real or fictional character of their choice. Once all the guests are assembled, use the costumes as the basis for the first party game by having the guests guess who each person is dressed as.
A Simple Cooking Party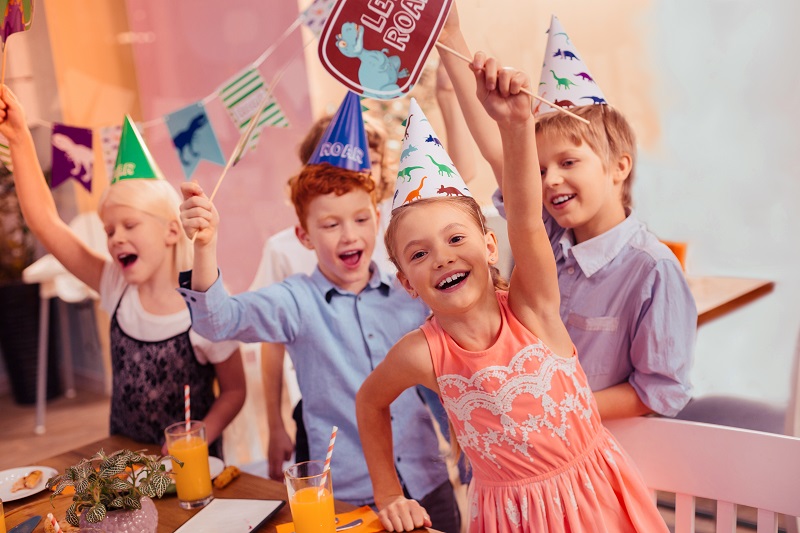 Why spend hours getting party food ready ahead of the event? The do-it-yourself nature of a cooking party makes preparing the food the main event, with guests being able to assemble and then enjoy their own creations. Combining catering and entertainment reduces costs and is guaranteed good fun. Try a cupcake decorating party – have the basic cupcakes ready ahead of time and set up decorating stations with icing, sprinkles, patterned cupcake holders and other cake decorations, such as paper flags, and let the guests go wild decorating the sweet treats. The completed cupcakes can even be arranged into a cupcake tower and do double duty as the birthday cake. There is no end to the variations you can offer guests depending on age and gender. For something savoury and sweet, have pizza bases ready and set up the stations with different toppings for both main meals and dessert. The more confident home cook may even want to host chocolate or sushi-making parties. Remember to check with parents about any allergies beforehand. It is advisable to avoid anything with nuts in the ingredients.
A Simple Park Celebration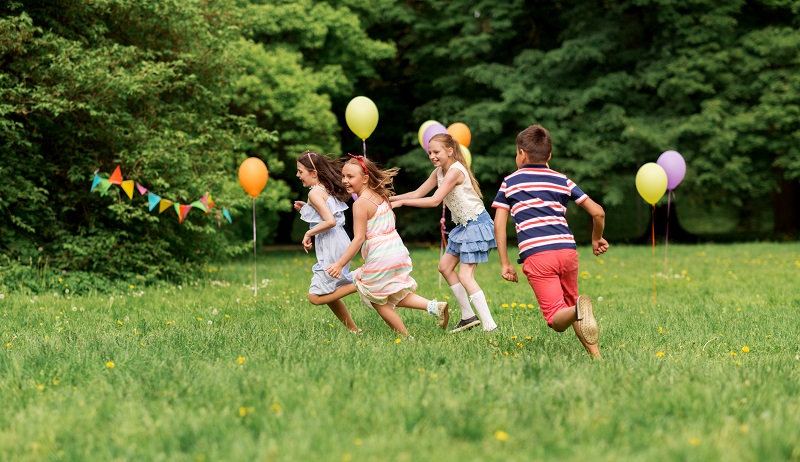 With many Hong Kong families living in small houses or apartments, hosting a children's party at home is just not practical due to a lack of space. Instead of hiring a room at a play centre or a local club, which can be expensive, don't overlook the neighbourhood park as your party venue if the weather is good. Choose a park with tables, to allow you to set up the food and drink, and with play equipment, as you will find the children will occupy themselves quite happily.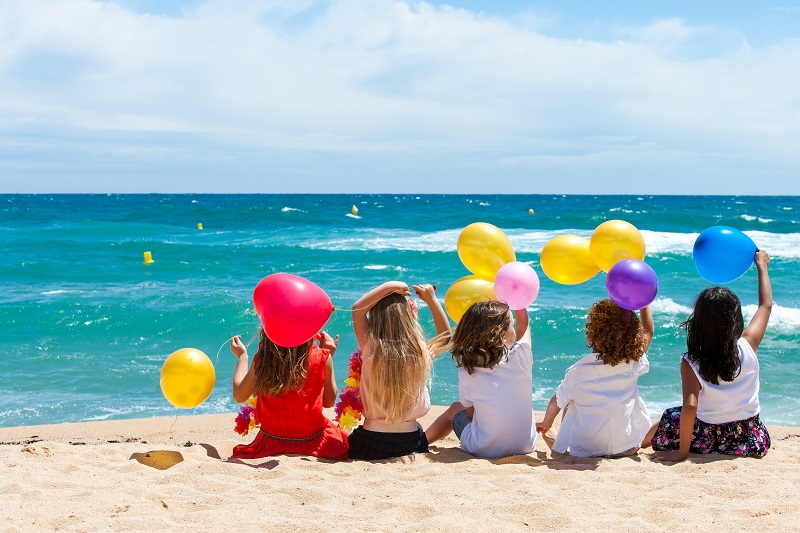 A beachside park has the added advantage that the kids can paddle in the water. If you want to have a few organised games, a sandcastle-building competition is free and always a source of fun. If you are feeling a bit more ambitious, you can set up a treasure hunt or scavenger hunt. For younger children, burying "treasures" (such as simple little plastic toys) in a designated area of sand for them to find will probably suffice. For older guests, bury a prize in the sand and then hand out clues. The clues do not need to be elaborate – use the surroundings of the park for the clues and let them hunt down the treasure. The best thing about a park party? Once you are done, the rubbish goes into the bin, the guests go home and your house is unscathed.
A Simple Craft Party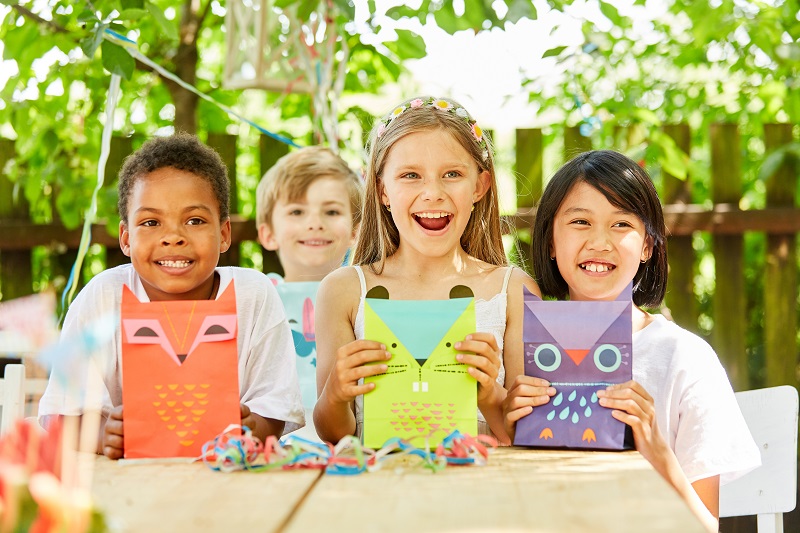 Party favours can be one of the biggest hidden costs of a birthday party. Assembling a bag with a few sweets and trinkets can really add up – and when guests bring siblings, you always need to budget for a few extras. A craft party can allow you to kill two birds with one stone by creating an activity for the party guests who can then take home their creation as the main item of the party favour bag. My daughter attended a craft party where she got to paint a plaster of Paris figurine of the mermaid Ariel, which she then took home and remains one of her most treasured items to this day. Look to dollar or pound shops (such as Living Plaza by Aeon in Hong Kong), crafts shops or the markets for basic craft materials, such as mini canvases, headbands or trinket boxes in neutral colours. Stock up on glue, fabric, sequins, glitter pens, paints and coloured pens and let the guests unleash their creativity in decorating. Once the crafting is over, give the crafts time to dry while party food is being served. It might pay to have some hairspray or glaze on hand to ensure the crafts are dry in time for home-time, allowing guests to leave with a lovely memento of a special day.
Related Articles: