Reading Time: 6 minutes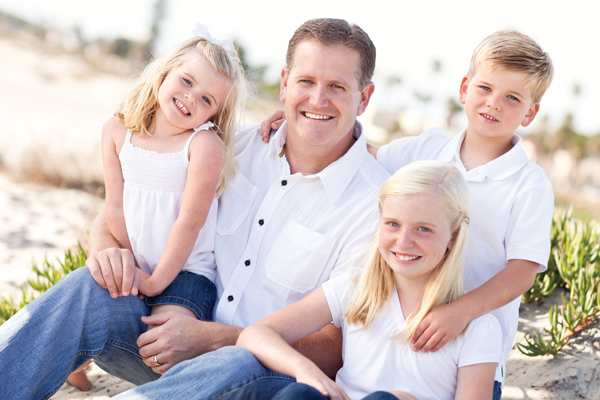 The 2011 Census recorded 17,665 single fathers in Hong Kong, a number that has risen significantly in the past decade. Add to this number all the expat dads flying solo, and you've got a lot of single dads in the city.
Getting 'back in the game' after a divorce is quite possibly the last thing on the minds of single dads. There's a lot for dads to consider: Am I ready for love? Do I have time to date? How will this affect my kids? Where do I even start?!
For those single dads out there who are ready to dip their toes in the dating pool, Playtimes has done a little research to help you along your way. We spoke to dating expert Kaitlin Kapur, one of Hong Kong's leading matchmakers and the Managing Director of the city's most exclusive dating service, Anteros International. She's also the partner of a once-single dad, so she's living proof it's possible to fall in love a second time.
We also picked the brains of a few dads who are back in the game. These dads kindly (but anonymously) offered to share their views and inspiration for dads wanting the skinny on what the dating game is all about these days.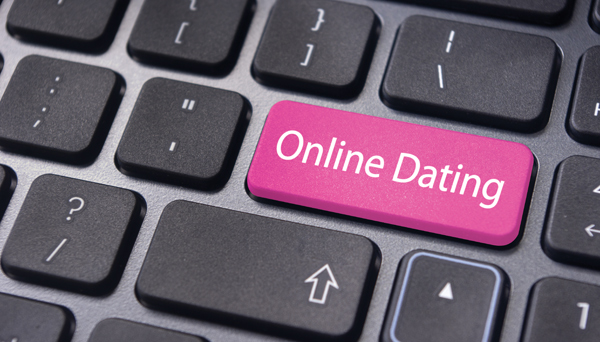 The dating expert, Kaitlin Kapur
Tell us about dating in Hong Kong.
Dating in Hong Kong is hard for absolutely everyone. The women think they have it hard, the men think they have it hard. The reality is that we are all so transient, we're all working such long hours. No one's taking the time to give someone a chance and evaluate them to see if they would be a good partner.
Has dating changed?
Yes. Dating has changed dramatically just in the last five years. It's so different, it can be quite daunting if you were with a partner for several years. People were barely online dating at that point. Now people have a date in five minutes by looking at their phone.
Single dads can experience that disconnect between dating back then, and how it's done now. I'm a huge fan of online dating, and of Tinder. I think if it's approached properly, if a man is comfortable with that, it can be a very effective method to dip your toes in the water.
I advise dads at the beginning, "Consider challenging yourself: twice a month I'm going to meet someone from Tinder or Hong Kong Cupid." It's only scary until you try it, and then you realise so many people you know are doing it.
I know people who met on Tinder and have been in a relationship for over a year. It's just a matter of getting more comfortable with that.
Are single dads common in Hong Kong?
I don't find it's super common. I actually think the divorce rate in Hong Kong is quite low. One of the reasons for that is that, as we know, there are lots of naughty people in Hong Kong. They have 'extracurricular' activities.
But there is a population of single dads. What's interesting about that in Hong Kong is that because we have domestic help they are less isolated than they would be in other cities. They can still go out and socialise with other people, so maybe they don't develop the same support system of other single dads, like they would in Australia or the US.
What are the challenges for single dads looking for love again?
There isn't so much of a stigma on single dads, especially in the expat community. Most of the women I talk to are completely open to dating a man with kids. I don't think single dads should worry about attracting, it's about what comes after that. Even if a girl says, "I'm totally OK with a man who has kids," they might not fully understand the reality of that – that this guy might not be as flexible with his schedule. His kids are going to come first. As the new girlfriend they may be dealing with the struggles he has with his ex-wife, and the kids. It can put a lot of pressure on the relationship from the get-go and that's the biggest challenge.
What's your advice for single dads?
I've got two pieces of advice for those who are nervous to get back out there. First, don't be self-conscious about being a dad. And second, make sure you make time for yourself every month to improve your love life and dip your toes in the water. It does get easier, it will start feeling more normal.
Are single dads a 'no-go' zone for single women without kids?
There are so few great family oriented men in Hong Kong. I know that divorced men and single dads often fear that women won't be interested in them because they come with lots of baggage. But a girl can see this is someone who does believe in family, who gave marriage a shot and he likes children. The right kind of women – the kind of women you can bring around your children – will see those as positive attributes. I always say to single women without kids, "If this person has been married before, they've probably learned a lot about what can hurt a marriage and what can help it. They know better going into the second one."
What's your advice for dads in new relationships?
The number one thing is: Don't introduce your children to anyone you are casually dating. That's the most important thing; you don't want them meeting several different lady friends.
You need to be clear with the woman you are dating from the beginning, you need to set realistic expectations, particularly if she doesn't have children. This way, she won't be surprised if you can't go for midnight sushi when she wants to, or you can't have her staying over because your children are there.
Be respectful of your children's mother. If things gets serious, if your new partner is going to be spending time with your children, it's nice if your ex can spend time with your new partner so she knows who will be spending time with her children. Obviously in some circumstances it's not feasible, but if possible I highly recommend it.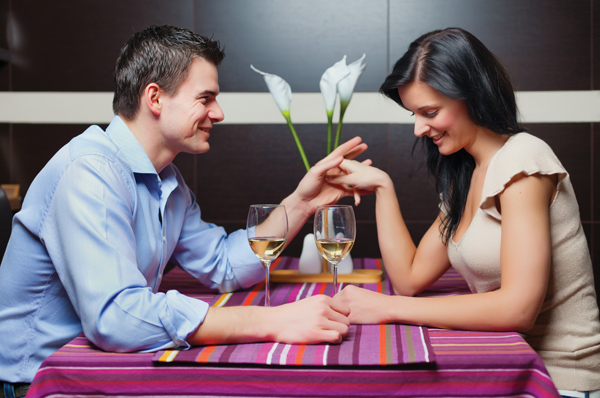 Meet the dating dads
David*: Shortly after the birth of his son, who is now 2 years old, David and his ex decided to separate. He's braved the dating scene and is juggling the demands of a toddler with the expectations of potential girlfriends. Not an easy feat, but one that's made easier by a seeming rise in single expat women in Hong Kong, according to David – a timely increase!
"Before my son, dating in Hong Kong was interesting but challenging. It's more difficult now that I'm a father because I have less time to spend on it. One change I've noticed is there are more single expat women, which is a good thing. Finding someone who can be a positive influence on my son as he grows up is important to me."
David's biggest challenges are finding the time to date, and finding suitable partners who have an affinity to children. "My career keeps me busy and I try to spend as much of my free time as possible with my son, so this doesn't leave a lot of time for dating! Sharing custody and having a full-time helper make dating easier than it would be if I were in Europe. I have found this difficult though. Women in Hong Kong are very career oriented, a few women I've dated have never spent time with young children and don't seem to know how to act around them. I try to be upfront – I would like to be in a long-term relationship again but my son's needs are important, too. Whoever I date needs to know this."
When it comes to the single dad scene, David doesn't notice many others around. "I don't find them to be very common, I don't know any other single dads in Hong Kong, although I do meet single mums so there must be a few others."
Mark*: It's been eight years since Mark, a father of two, was last a single man. And he can confirm the dating scene isn't what it used to be. "Since I was last single, there's now online dating, which makes meeting women so much easier. On the flip side, most of my former single friends are married with kids, so there's less chance to go out in groups. But they do like to live the single life vicariously through me!"
Mark's had a very positive experience getting back in the game, and urges other dads to give it a try. "I think most guys of average confidence and average looks would tell you that dating in Hong Kong isn't that difficult. There are plenty of single women out there of all ages, races and sizes."
Like many dads, Mark's biggest challenge is balancing his busy schedule – work and his kids take up a huge chunk of his time and energy. That means finding quality time with new love interests can sometimes be a stretch. "Devoting and finding time with your girlfriend is the biggest challenge. Given my heavy work schedule, there's precious time to be spent with my kids, meaning my girlfriend usually takes second place. From experience, they don't like that!"
While it might be tempting to multi-task, it's probably not the right time to cut corners and start mixing audiences. He recommends keeping a firm line between love and family life. "You don't want the kids getting attached to a girlfriend and then she disappears. Most of the girls I've dated – and it's not that many – don't have kids. The balancing time thing is an issue."
Mark also raises an interesting discussion about the dynamics of long-term relationships with women without children. Women without children raise the inevitable question about starting a new family, a potentially complex discussion for a man who already has children. "I do struggle with the thought of having kids again with a new girlfriend, especially because mine are still young."
*Names have been changed.