Reading Time: 4 minutes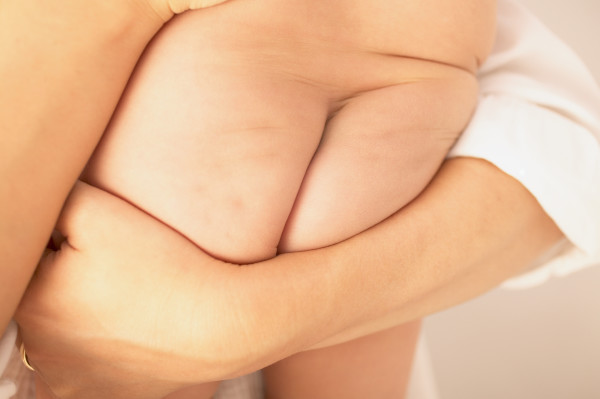 When was the last time you read the small print on your disposable nappies' packaging? You see, disposable nappies may not be as disposable as you've been led to believe, and it's with this growing awareness of the misconception of disposables, as well as improved perception, design and marketing of cloth nappies, that reusables are now back in vogue.
Right there on the packaging are guidelines telling users to throw any solid waste down the toilet before disposing of any disposable nappy. The World Health Organization has been advocating for this to be standard practice since 1975 and, in the US, the American Public Health Association made it policy in 1989. Yet our familiar nappy manufacturers have not been drilling this message home, it seems. And we've been all too happy to roll up the used ones, contents and all, and dump them in the bin.
In an average year, your little bundle of cuteness will create over one ton of waste diapers – basically the size of an elephant. And that mammoth mountain of disposables will undoubtedly end up in a landfill, where it takes at least 500 years for each nappy to decompose. Disposable? Not so, it seems.
Still, while we do care about the environment, it's hard to translate what may happen in 500 years to that stinking nappy that desperately needs changing – and disposing of – right now. Disposables are so easy.
Yet a glance around Hong Kong's playrooms, where you'll glimpse the colourful, soft, and fashionable nappies replacing the clinical, ugly plastic disposables, suggests there is a revolution of baby-bottom fashion afoot.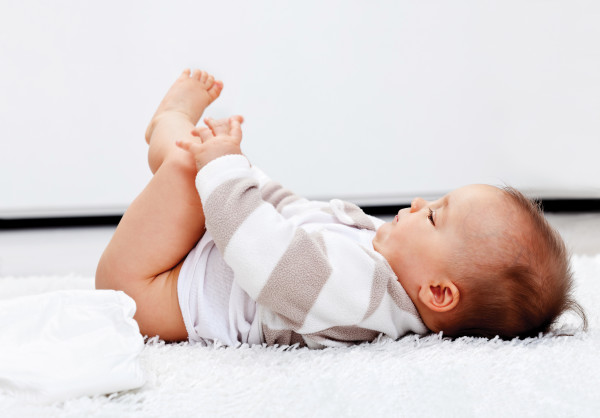 Bottoms up
Victoria Kraun from Bloom and Grow, a Hong Kong distributor of international baby, infant and maternity products, thinks so: "They are definitely becoming more popular as parents are making more environmentally friendly purchasing choices. Cloth diapers have evolved so much since the day of securing a terry cloth with a safety pin. They are as easy to use as disposable diapers and often come in much nicer designs, colours and patterns."
Then there is the cost factor. In an average year, a baby will use between 3,000 and 3,500 disposable nappies, which means you could spend up to $6,500 on disposables. Have more than one child and that's a lot of money you are flushing down the toilet.
Victoria adds, "In Hong Kong, you'd save $4,939 when using Bambino Mio cloth diapers compared to a leading disposable brand – this is a massive saving. Obviously it's a lot more [of a saving] if you use them for your second child as well."
But if disposables have always been expensive, why the change to reusable nappies now?
Perhaps one of the biggest indicators of the change in attitudes is the burgeoning success of Charlie Banana, a cloth nappy company born in Hong Kong in 2007. Already, the brand is sold in 11,000 stores across the US – and their growth has been achieved largely without any paid marketing. Mums who have got hold of these and other brands of colourful cloth nappies, it seems, think they are some of the most modern and practical baby products available, and they then spread the word.
Gaelle Wizenber, founder of Charlie Banana, talking from her Los Angeles home, explains: "It's something mums are proud of doing," she says. "We find that mums are in love with their nappies and are showing them off like it's the discovery of the century. These nappies show they are a modern mum – there is no connotation of being a hippy any more if you use cloth nappies.
"Parents are consciously buying organic foods and products for their children, so it doesn't make sense that they would then leave their child sitting in a plastic bag for 12 hours – which is essentially what disposable nappies are," says Gaelle. "People are getting more facts about dioxin and other chemicals in disposable nappies and they just don't fit their lifestyles any more."

Wash and wear
So, if cloth diapers are the new wonder product for parents, what keeps lots of mums and dads from jumping on board? For parents who may have grown up in cultures and at a time when throwing something into the garbage meant "out of sight, out of mind," the idea to keep a soiled nappy in the house and plan a nappy-washing routine requires a complete mind-set shift.
But George Lyons from Tiny Footprints, a baby superstore in Central that sells Charlie Banana and GroVia cloth nappies, says their customers need little educating on cloth diapers once they see a set. "When they feel how soft they are and you explain it to them, they get it. Once they can picture their babies or toddlers running around in them, they see they are easier to use."
So what does a typical rotation of changing and washing cloth diapers look like?
A routine will vary by the brand of cloth nappy. But, depending on the age of your baby and whether you choose to wash every day or every other day, you'll need eight to 18 cloth diapers, plus inserts. You'll need a bucket close to where you change your baby. In keeping with the natural and chemical-free approach, you'll also want to use cloth wipes, dampened under the tap, to clean baby's bottom. After a change, everything goes in the bucket.
For the messier nappy explosions that all parents worry about, there are two options. The first is to knock off all solid waste into the toilet using a dedicated brush you'll have to keep on hand. The second option is to use a fully biodegradable thin sheet, which you'll affix to the nappy before use, that you can lift out neatly, with all matter included, and throw into the toilet.
When you're out for the day, you'll take a dedicated washable nappy bag to put your dirties in. And if you're travelling or plan to be out for longer than you'd like to carry a dirty bag, most brands create biodegradable, fully disposable inserts that you can fully flush or throw away.
On wash day, take your bucket and simply add it to the washing machine with your regular wash, white shirts and all. No special laundry detergent is required and, in Hong Kong's heat, you'll find most inserts and nappies are dry and ready to wear again in hours.
And unlike disposables, you'll never have to worry about running out again.